Good Sunday, folks. It's another super warm and humid day across the region as our summer preview weekend gets ready to come to an end. The end comes in the form of a cold front arriving tonight and early Monday, with a slow-moving system set to follow that up with some ugly into the new week.
Temps today are back into the low and middle 80s with a mix of sun and clouds. A scattered shower or storm will be possible at any point of the day. By evening, a line of storms may develop to our west and northwest and roll across the region into tonight. This line has a low-end severe weather risk with it…
A big upper level low will drop in and slowly spin across the region from Monday through Wednesday, at least…
What does that mean for us? Rounds of showers and thunderstorms look to become common and we could be talking about some big time rains, especially across central and eastern Kentucky. The models continue to put repeat action across this area, leading to a lot of rain…
GFS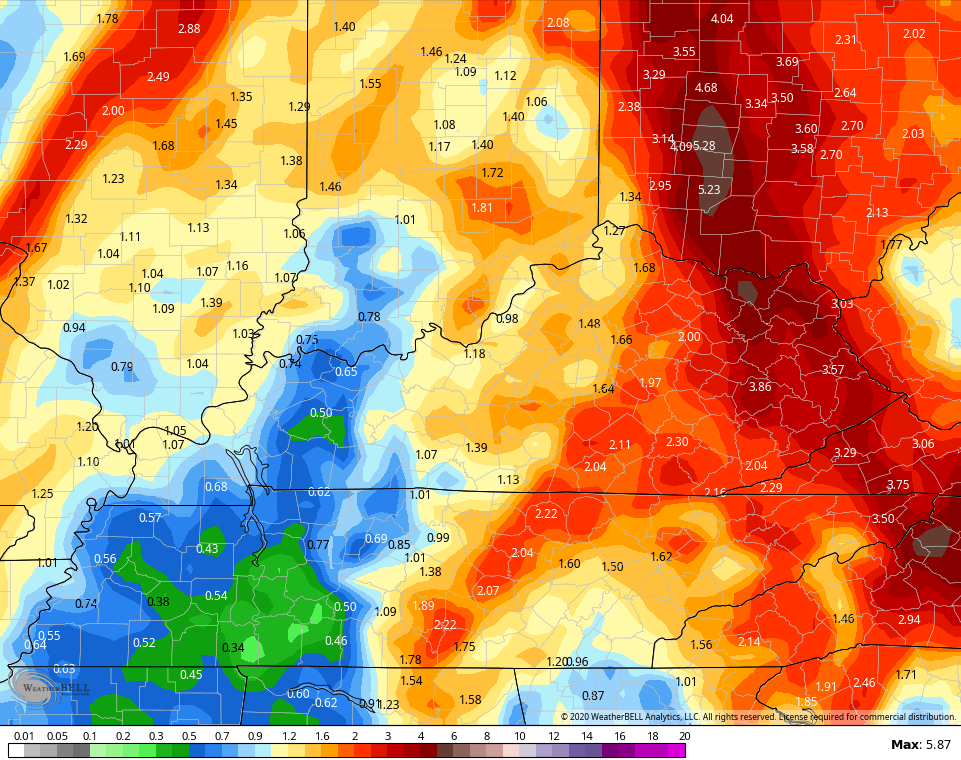 CANADIAN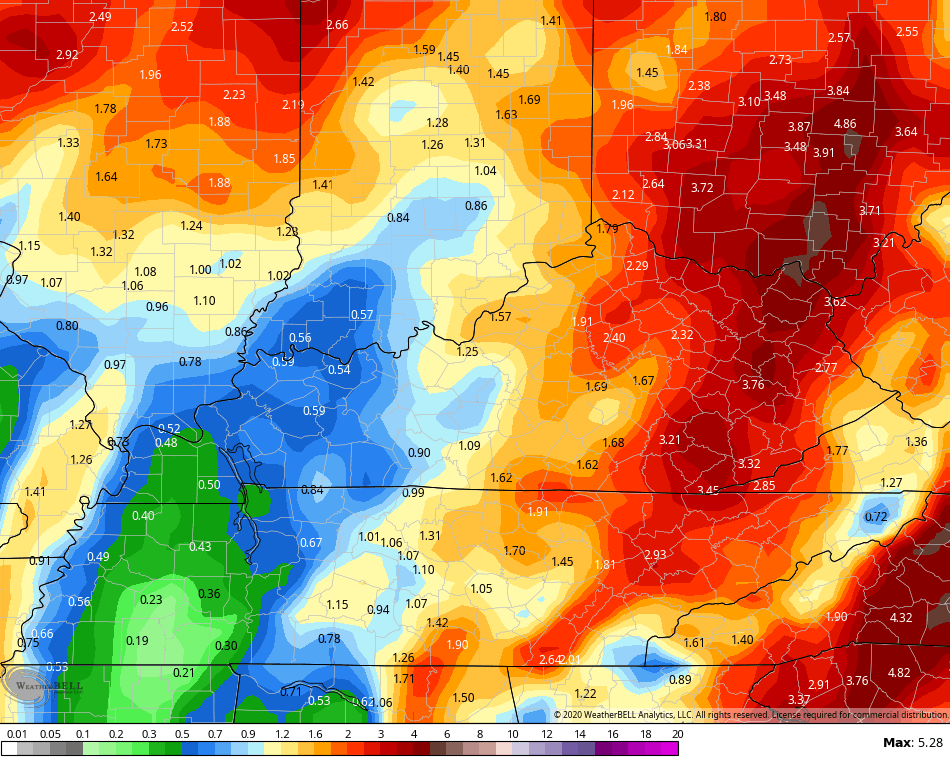 Setups like that can cause high water issues and that's something to be on guard for in the coming days.
Once that system moves away, it's game on for another surge of summer air for Memorial Day Weekend. The EURO is bringing some Memorial Day sizzle for some areas of the state…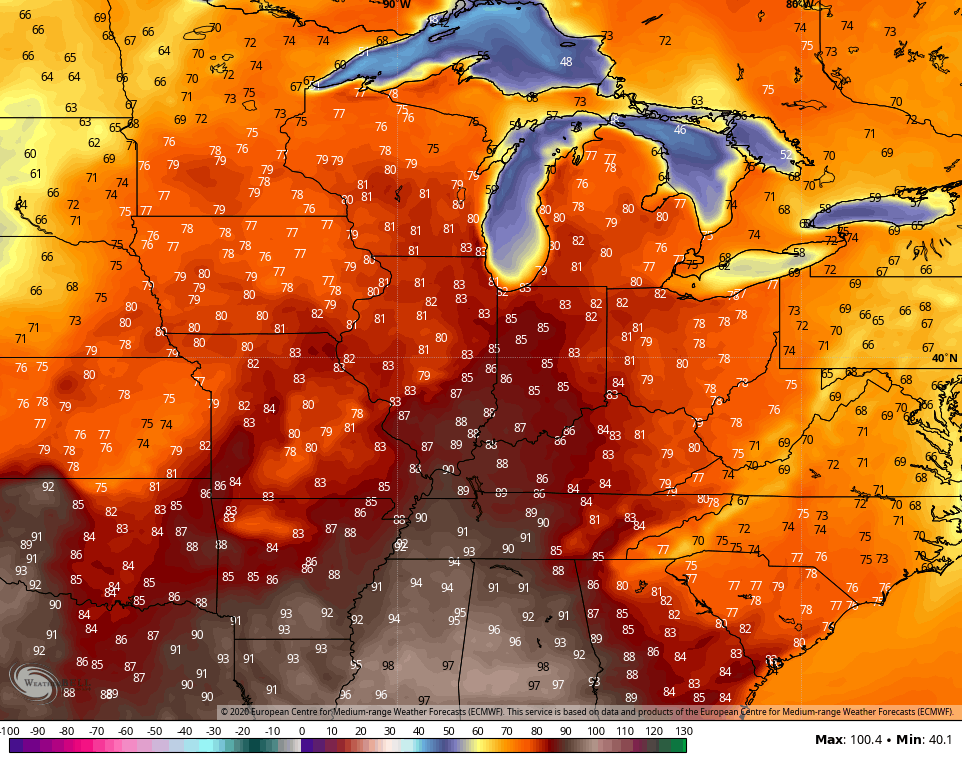 As we look farther down the road, the European Weeklies go out through June 28th and show a pattern that is only slightly warmer than normal around here…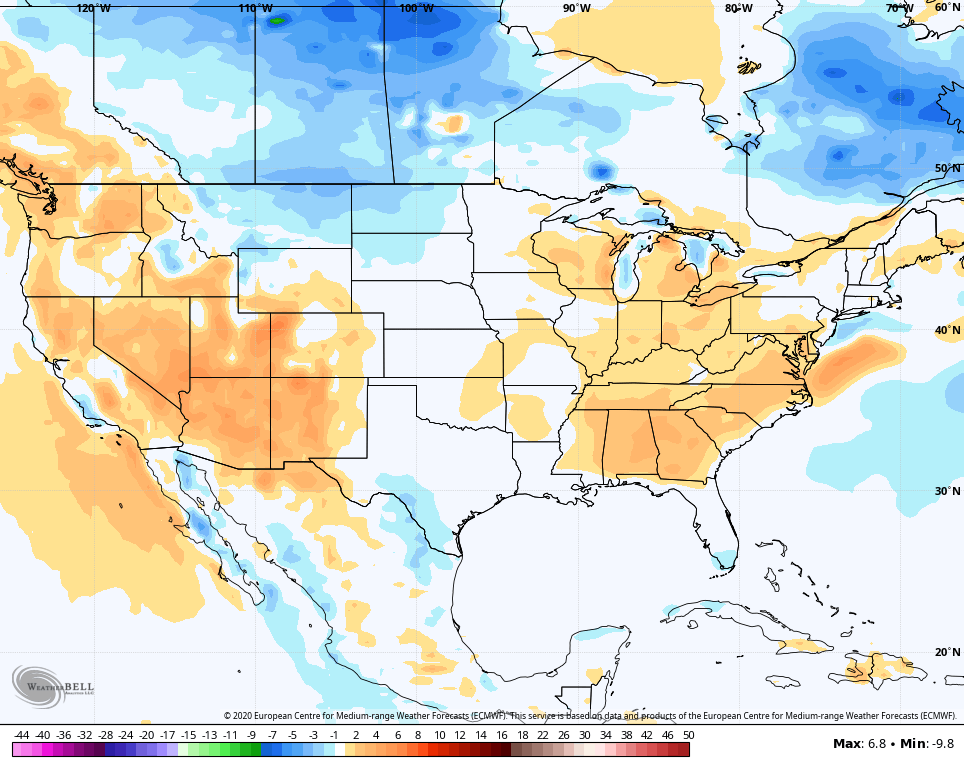 It's also showing slightly above normal precipitation…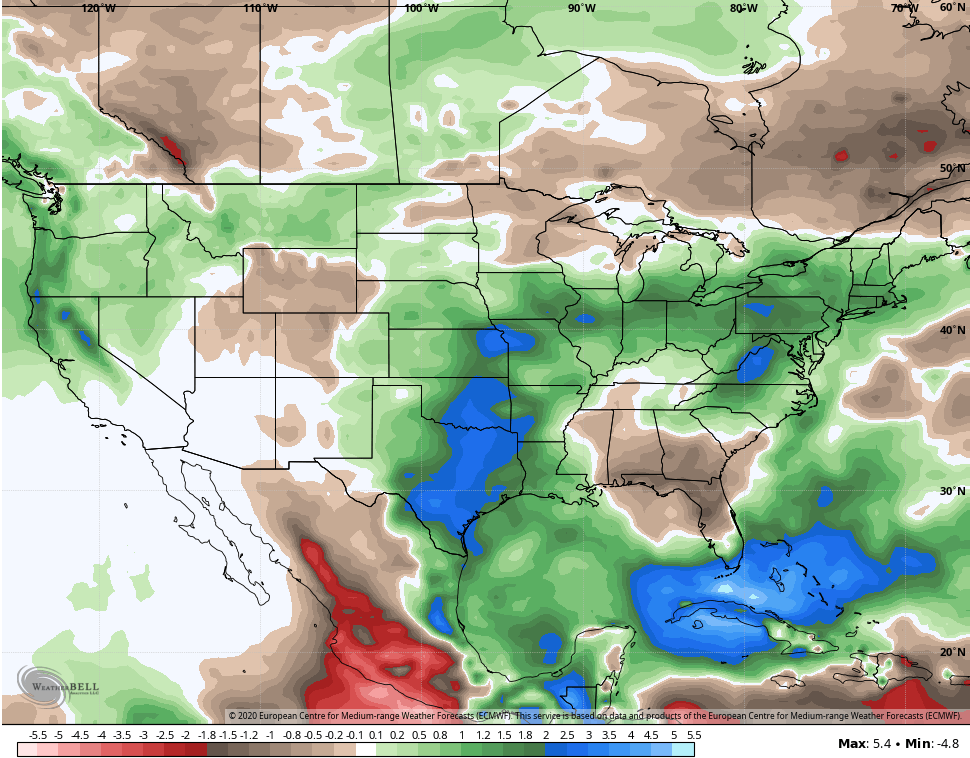 By the way, that mess off the southeastern seaboard is now Tropical Storm Arthur…
Let's get back to the weather of today and do some storm tracking…
…
Possible Watch Areas
Have a great Sunday and take care.