Good afternoon, everyone. I wanted to drop by for a quick update on the rounds of storms increasing ahead of low pressure slowly working into the region. This low will work right on top of Kentucky and into the eastern Ohio Valley by Friday and Saturday. With it comes the potential for more storms that can put down a lot of rain.
Areas of western and south central Kentucky continue to deal with strong storms and local flash flooding issues through this evening. Some of these same areas may get hit again later tonight and into Thursday.
The local high water threat then works farther east as we get into Friday and Saturday. The models have had a struggle in pinpointing the track of the low of late, but I continue to maintain this works right on top of us. After jumping ship on it, the models are coming back into my line of thinking..
NAM
GFS
CANADIAN
The EURO continues to struggle. After keeping this thing well to our south, it's starting to come back to the north…
If we look at the average rainfall forecast from the 21 members of the GFS Ensembles, you can clearly see they favor the eastern Ohio Valley track…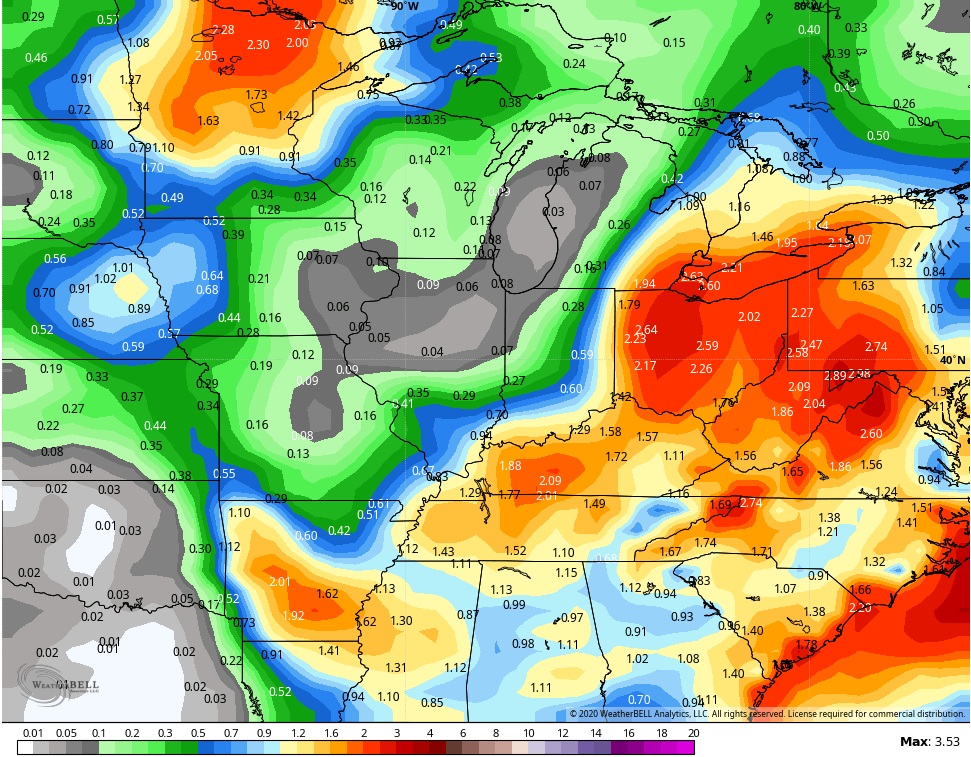 A September temp pattern returns next week as the numbers go well below normal…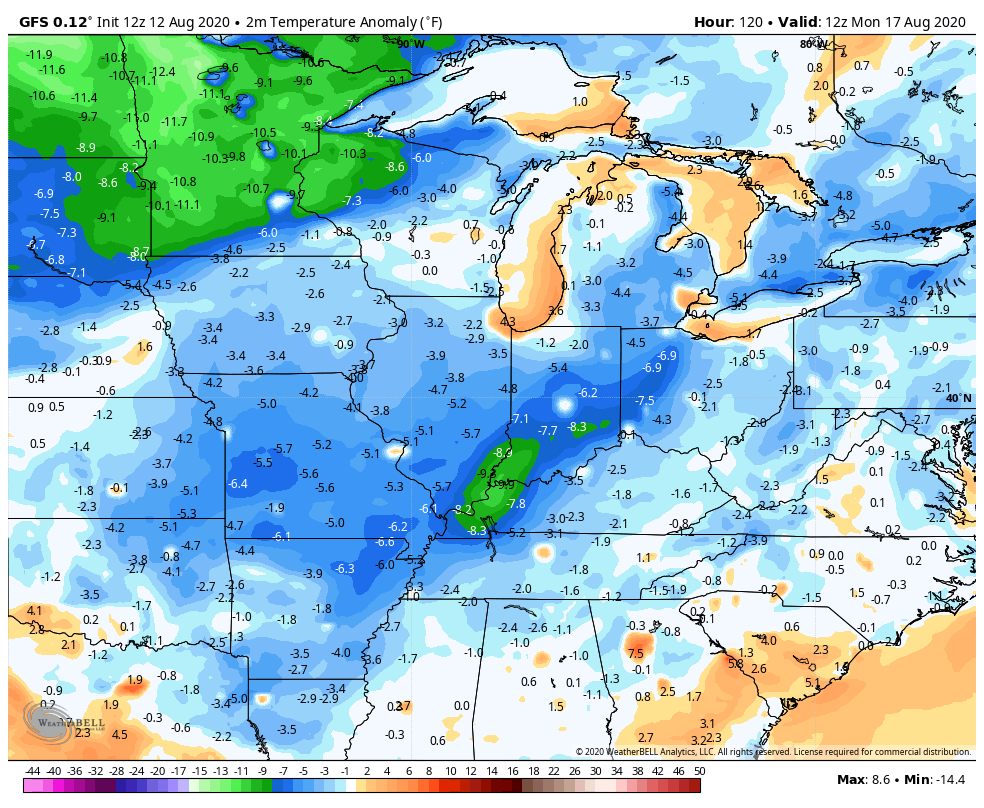 We still need to watch for the potential upper low scenario that could bring unsettled weather with the cool blast.
I leave you with your tracking toys for the rest of the day…
Make it a great day and take care.