Good Wednesday, everybody. Tropical skies are back with us today and we are seeing rounds of showers and storms pick back up. This happens as a wave of low pressure develops along a stationary front on top of the region, bringing the potential for some very heavy rains. As we look into next week, it's another big shot of cooler than normal air taking aim at our area.
A few storms roll back into Kentucky today from the southwest.  This action will increase tonight and take us into Thursday and Friday when some downpours will be likely. This slow-moving system may take us into part of Saturday. The NAM is showing some of the hefty totals through Friday night…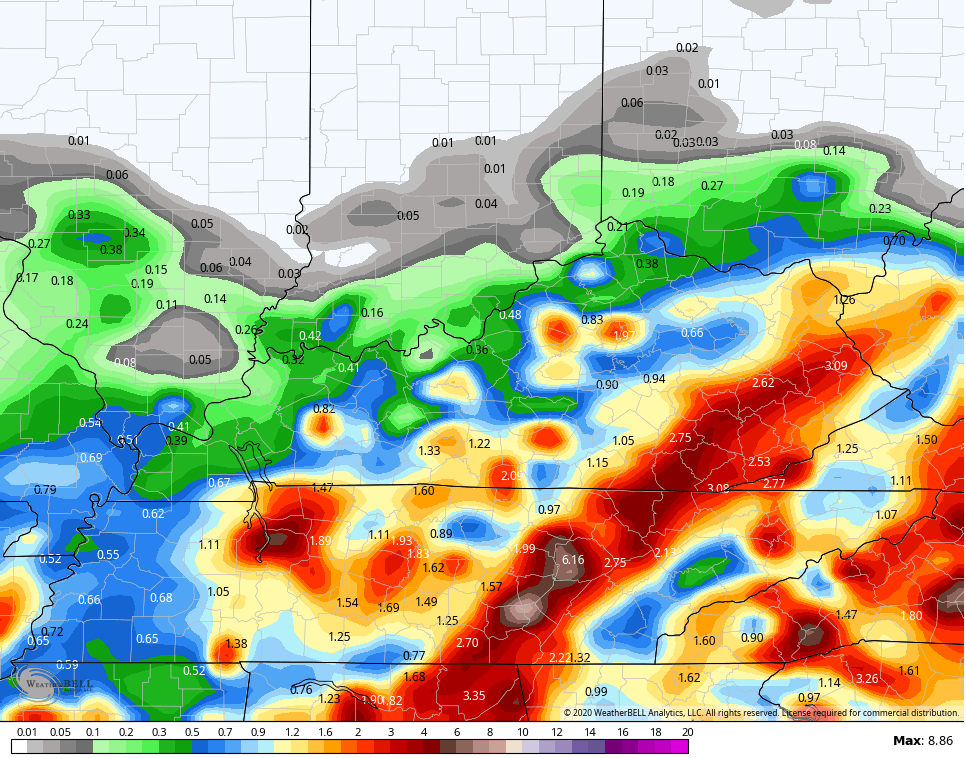 Those slow-moving lows can sometimes overachieve and put down enough rain to cause some issues. We need to keep a close eye on that threat in the coming days.
By later Sunday and Monday, a strong cold front drops in here from the northwest and brings another big blast of below normal temps next week…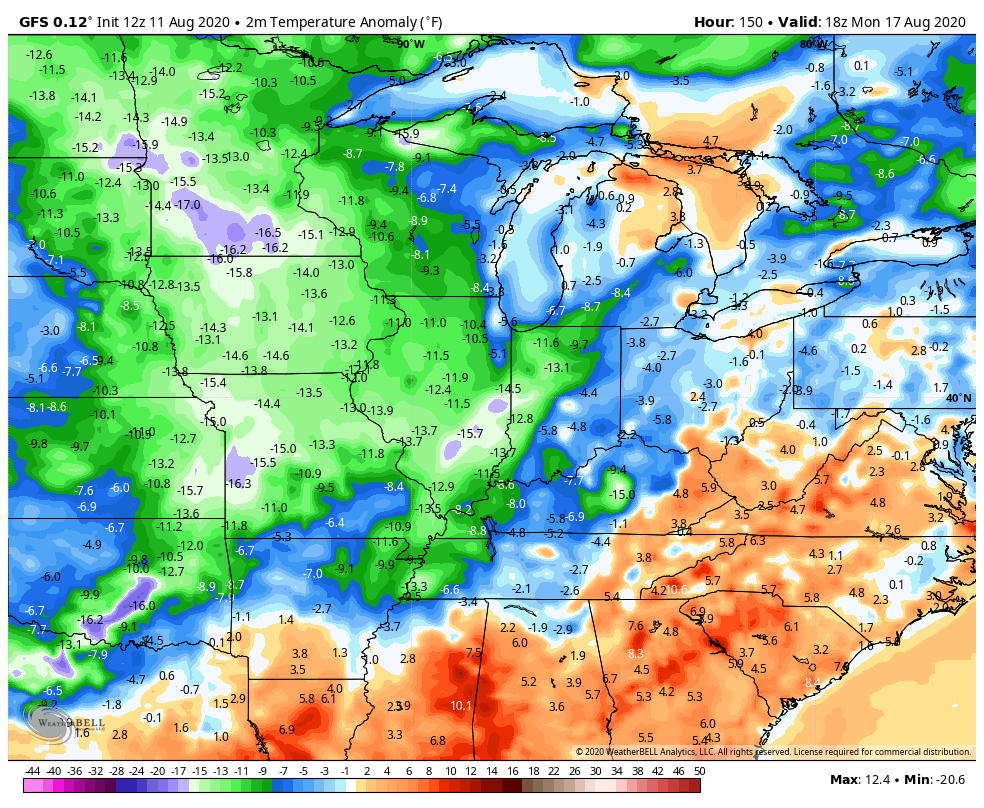 How low can we go? A few of the recent model runs have had temps nearing 50 for lows, but we would have to have clear skies for that to happen. I do think we can get a few days, at least, of highs in the 70s. One thing to watch is the potential for an upper level low to spin up near us. That could keep a few showers going if it happens.
The tropics can also play a big role in the overall pattern and we have a developing system in the Atlantic…
I leave you with your tracking toys for the day…
Make it a great day and take care.