Good Tuesday, folks. Rounds of big time thunderstorms have been blasting the region since Sunday night and we have a lot more action to come. The pattern continues to be favorable for additional clusters of storms to work across Kentucky and surrounding areas. Once into next week, another deep trough tries to lock in across the eastern half of the country.
Today will find just a scattered shower or storm behind the main line that exits early this morning. Temps are in the tropical range with western Kentucky feeling the worst of the humidity.
The threat for more storms picks up the pace Wednesday into Thursday…
Just some isolated action is possible this weekend with lots of dry hours showing up. The storms look to pick it up early next week as a deep trough looks to drop back into the region…
The Ensembles have been hinting at this for a while. Now the operational models are latching on to this setup. Some of the recent runs of the GFS are going all in on a solid shot of cool air next week. Check out the monster trough…
That particular run shows some major below normal numbers…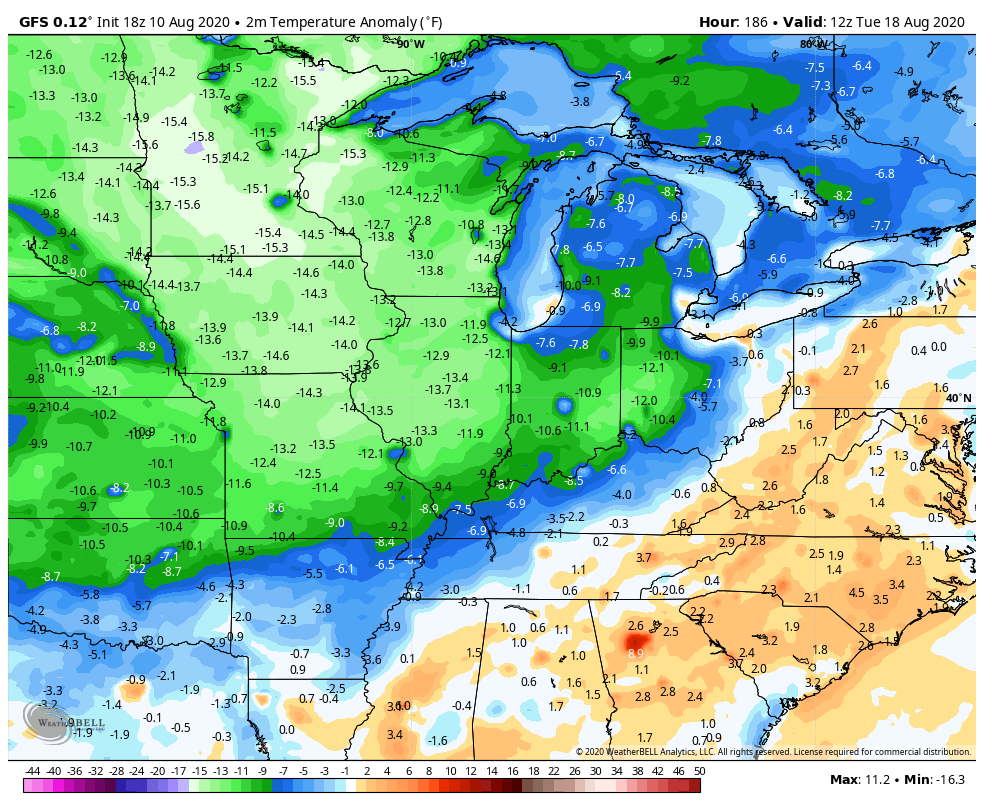 The average of 21 different GFS ensemble members lends support to a prolonged cool shot…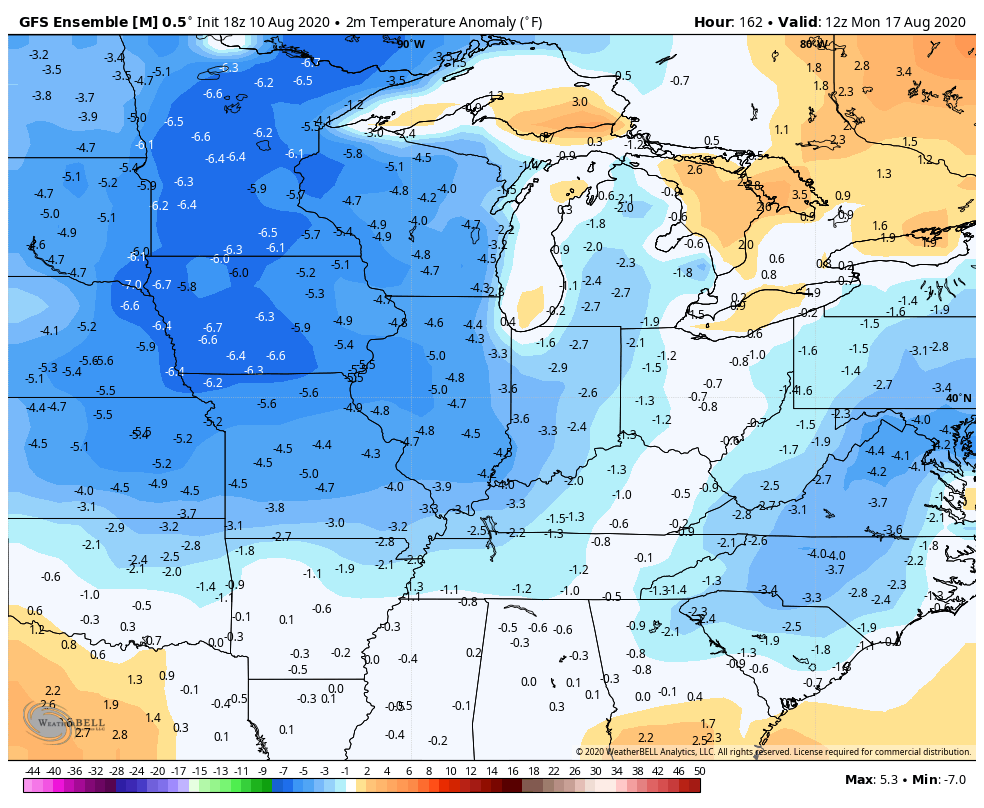 That would really get the fall juices flowing for many of ya!!
I will have another update later today, so check back. Here are your tracking tools for the day…
Make it a good one and take care.