Good afternoon, folks. One complex of thunderstorms is slowly working out of the area, but additional rounds of storms roll in through early Tuesday. Some of these storms may be strong or severe and put down a ton of rain.
The Storm Prediction Center continues to put the region in the severe weather risk…
We are likely to see a couple of big storm complexes dropping in here from the northwest this evening into early Tuesday. Damaging wind is the primary threat from these storms as they race through. The storms also be big time rain producers and may cause flash flooding issues for some. The WPC has much of the region outlined for this possibility…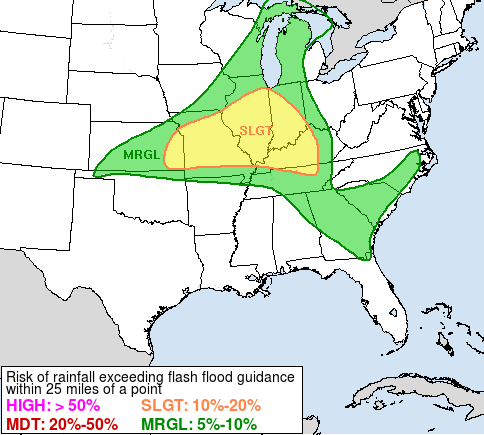 Here are your tracking tools for the rest of the day…
Possible Watch Areas
Make it a good one and take care.