Good afternoon, folks. Thunderstorms are putting down big time rains across parts of the region as our tropical air mass continues. Given the high amount of moisture available for these storms, local high water issues will be possible. This action is mainly across areas of central and western Kentucky, but spreads east tonight and takes us into the start of the weekend.
Let's kick things off with a look at the current storms roaming about the region. These are slow-movers and the interactive radar is all set for your tracking needs…
Low pressure rolls slowly across the area into Friday and Saturday and the models continue to underplay this setup in a big way. The GFS can't see this setup all of a sudden, while the EURO is getting better vision. Models don't do well with forecasting thunderstorm rains to begin with, but that is especially difficult for them with tropical air in place. Still, this is what they are seeing through Saturday…
EURO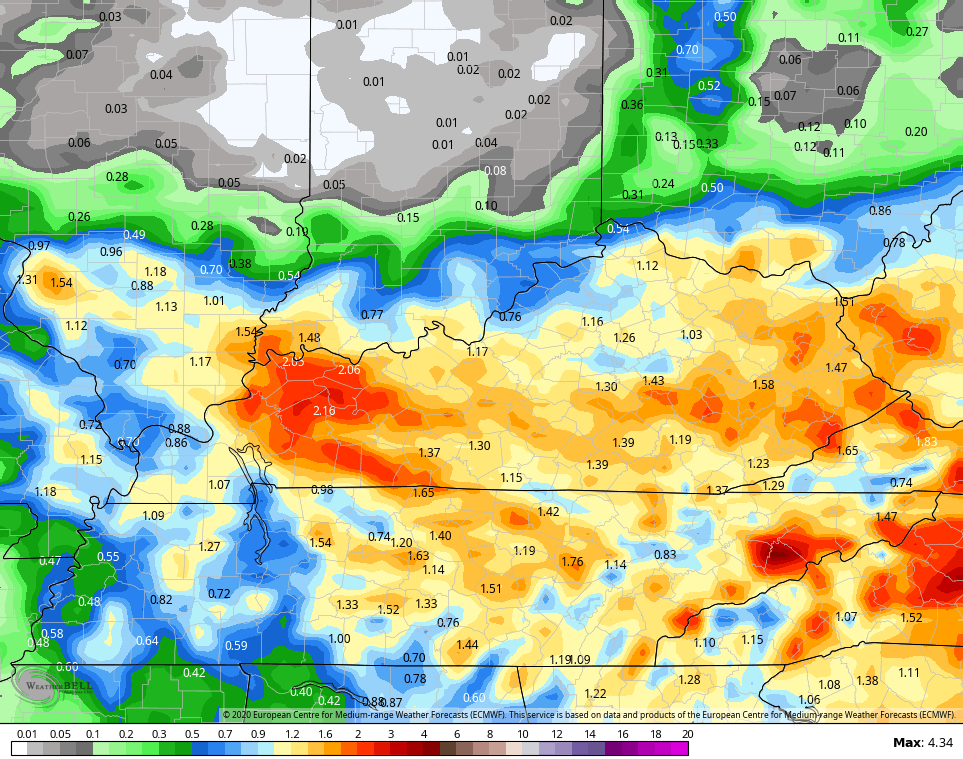 ICON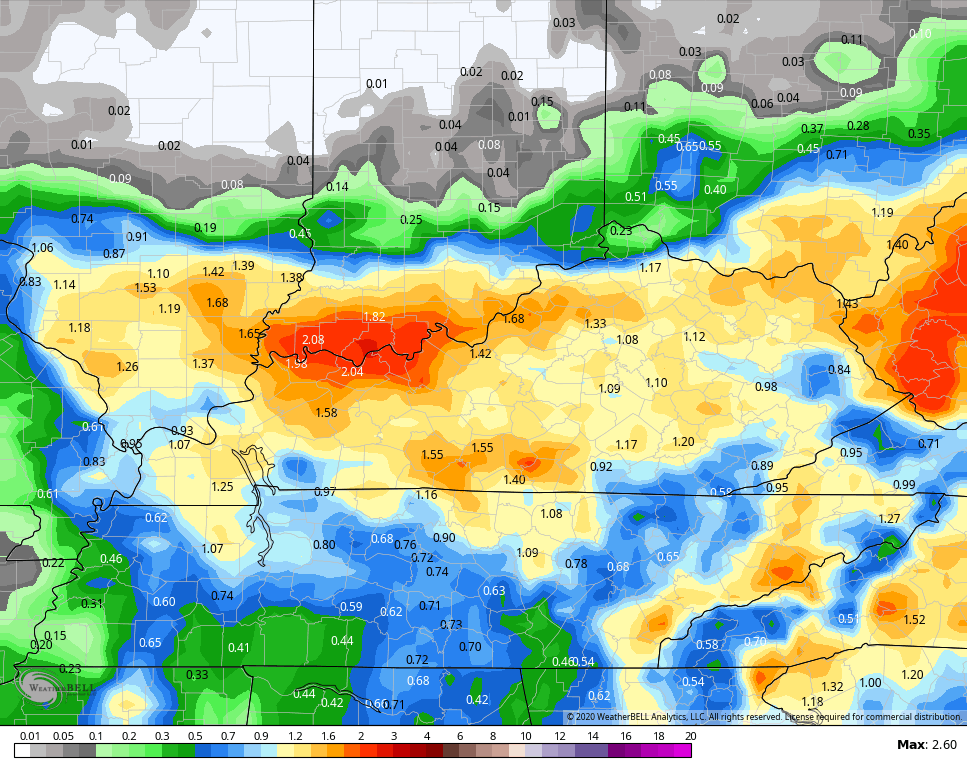 HI RES NAM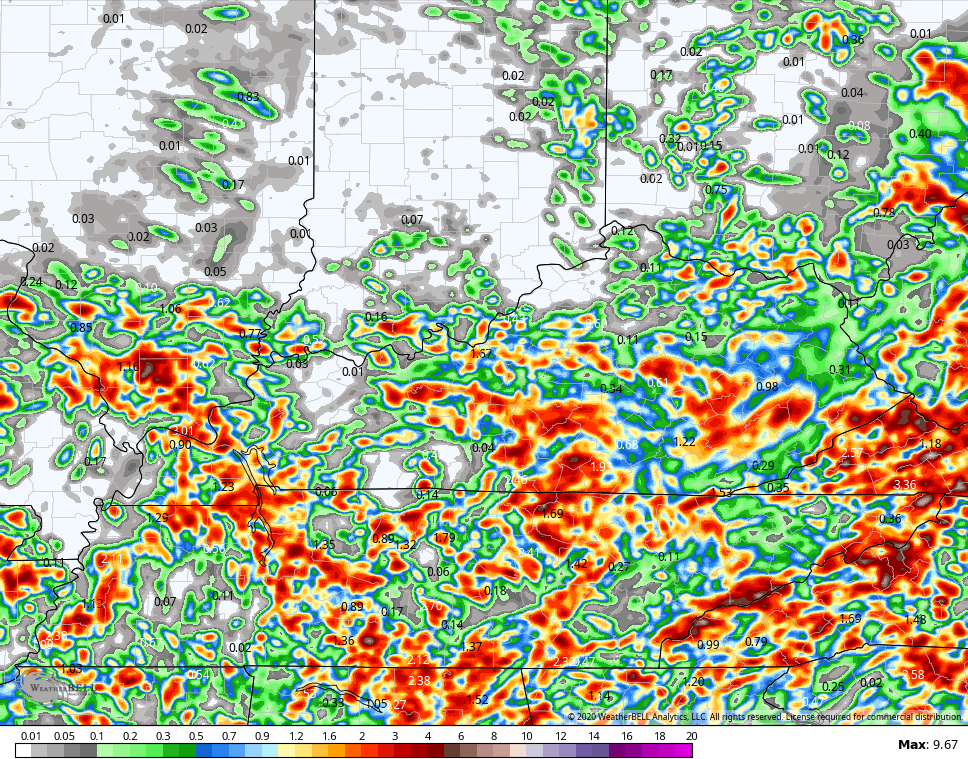 September air comes in behind all this for next week. Temps are well below normal, but we also have to watch for some kind of upper low spinning and bringing a few showers in here. This is something I've been pointing out for a while and we are now seeing the models sniffing this out. The Euro has this upper low then brings another trough diving into it next weekend…
Enjoy the rest of your day and take care.