Good Thursday, gang. Here's hoping this post finds each of you living life to the fullest! 🙂 We continue to watch a few showers and storms popping up from east to west across the region, but the bigger focus is now on the weekend. That's when the threat for showers and storms will increase ahead of a cold front finally reaching the area. This super-duper slow-mover finally arrives late Saturday into Sunday and brings much better air in here for the start of next week.
As always, we kick the party off with what's cranking out there today. We will see a little more cloud cover with temps back into the 80s. Those clouds may spawn a shower or storm across areas of central and eastern Kentucky as moisture along the east coast backs to the west. Here are your Thursday trackers…
A weak cold front does drop in here early Friday and knocks the numbers down from today. There's still a small threat for a shower or storm, but things look pretty good for the much anticipated kickoff of the high school football season.
The action starts to pick up as we get deeper into Saturday. That's when low pressure approaches from the southwest and a cold front inches closer from the northwest. Those two will bring a fairly big increase in showers and storms from Saturday afternoon through the first part of Sunday…
The heaviest rains likely fall across central and eastern Kentucky…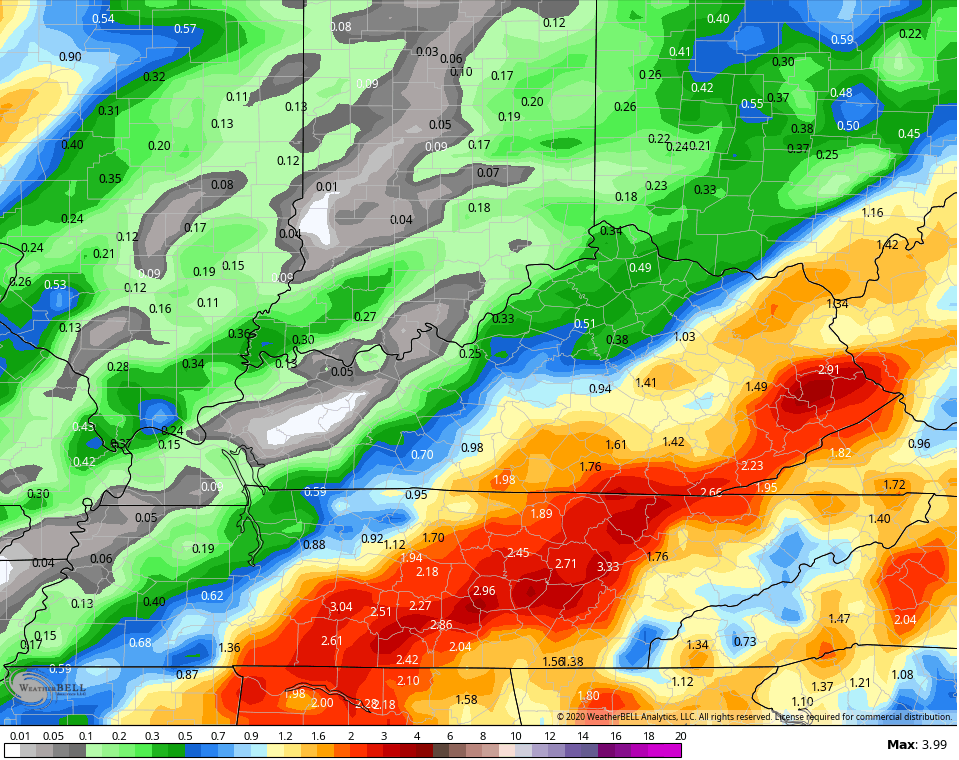 Those are some pretty hefty totals showing up across the southeast, so we will have to keep an eye out for local issues developing at some point.
This front slides to our south as very nice air slides in for the first half of next week. What happens from this point may very well be determined by how the tropics behave and we have a lot of action to track out in the Atlantic…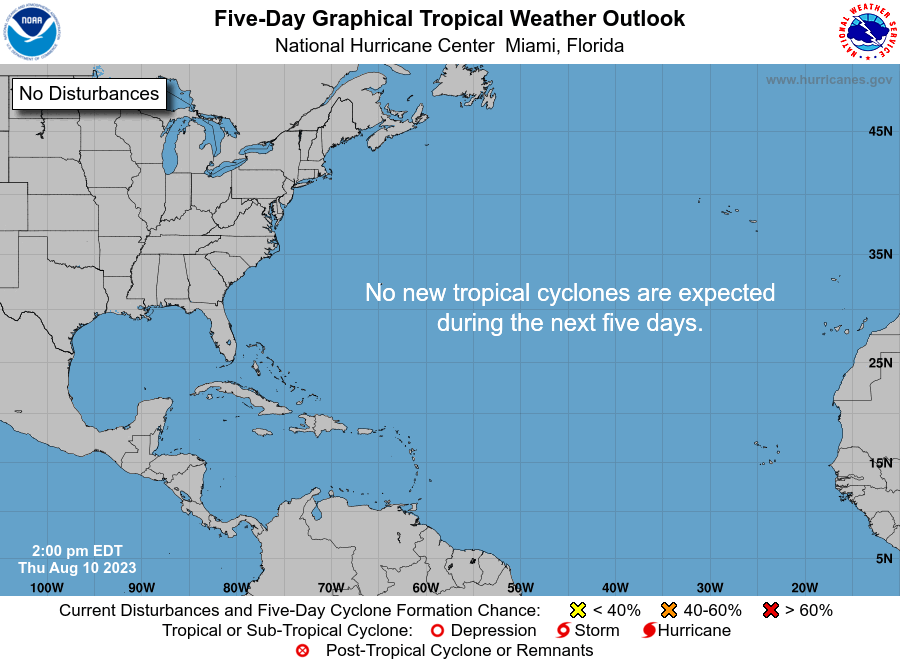 Paulette and Rene are likely to curve away from the United States, but the big system coming off Africa may be the one to watch in 10-14 days or so. The ensembles have been showing this to be a possible long-tracked system and the operational models are picking up on this…
I will have an update later today, so check back. I leave you with this amazing graphic on the extreme weather that just hit the Rockies…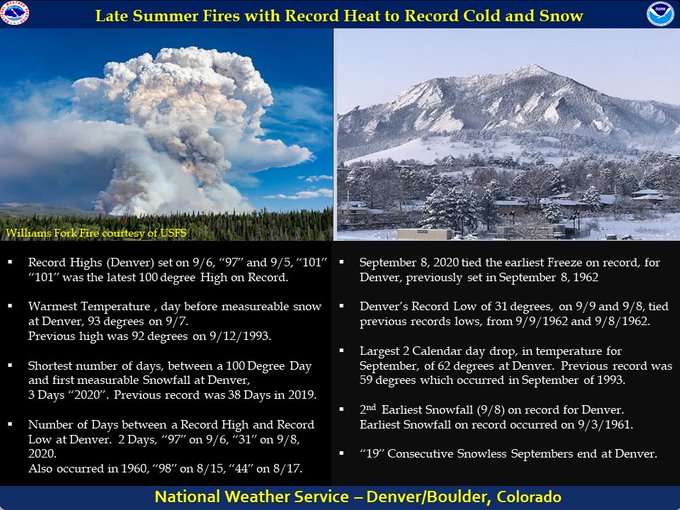 We know the weather is now skewed toward extremes, but that's absolutely ridiculous!!!
Enjoy the day and take care.