Good afternoon, everyone. Stray showers and storms continue to go up this afternoon and that's a sign of the weekend to come. As a cold front swings in here late Saturday and Sunday, showers and storms will become much more widespread. There's even the chance for a too much rain across areas of eastern Kentucky. The pattern from there may be dictated by a very active Atlantic tropical setup.
The showers and storms out there today aren't very widespread at all, but some of this action may make it all the way west toward Interstate 65. Here are your thunder trackers…
A weak front drops in here for Friday and brings a little cooler air compared to the past few days. There's still an isolated shower or storm chance.
Once the cold front moves in over the weekend, it combines with a healthy moisture plume coming northward ahead of it. The end result is for showers and storms to become widespread from late Saturday into Sunday…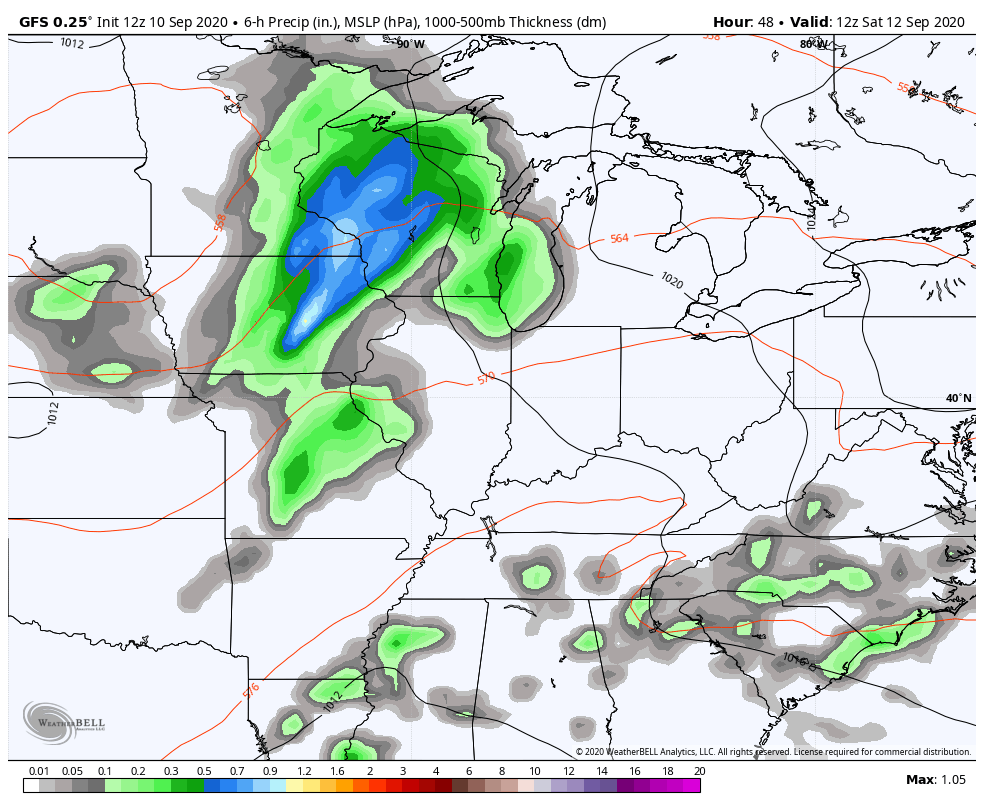 Hefty totals may show up across the east and southeast and this may lead to local high water issues…
GFS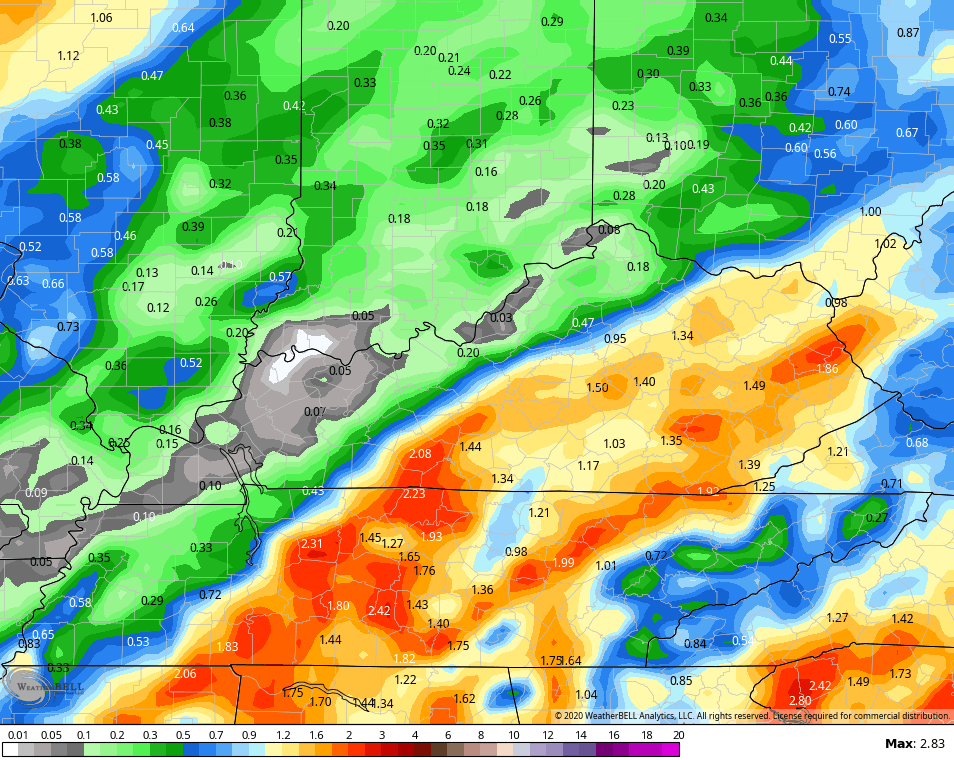 NAM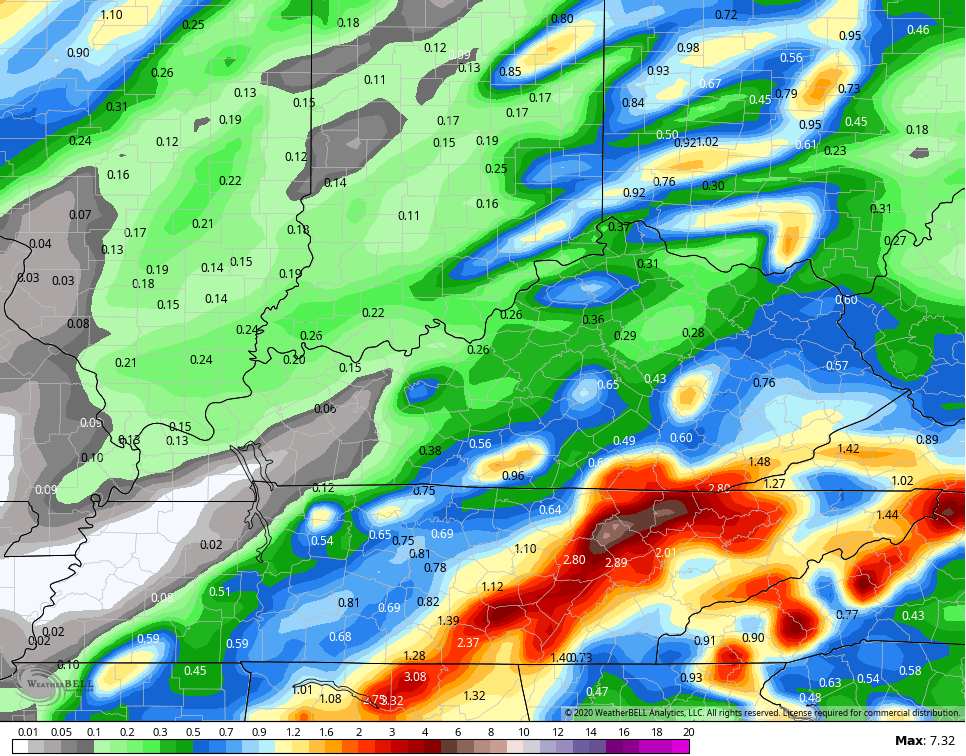 Better air follows this up early in the week as the front presses just to our south. The pipeline of moisture from the Gulf looks delayed but not denied as it tries to set up for the middle and end of next week. This is where we may actually see a tropical system develop in the coming days. The tropics are loaded with potential…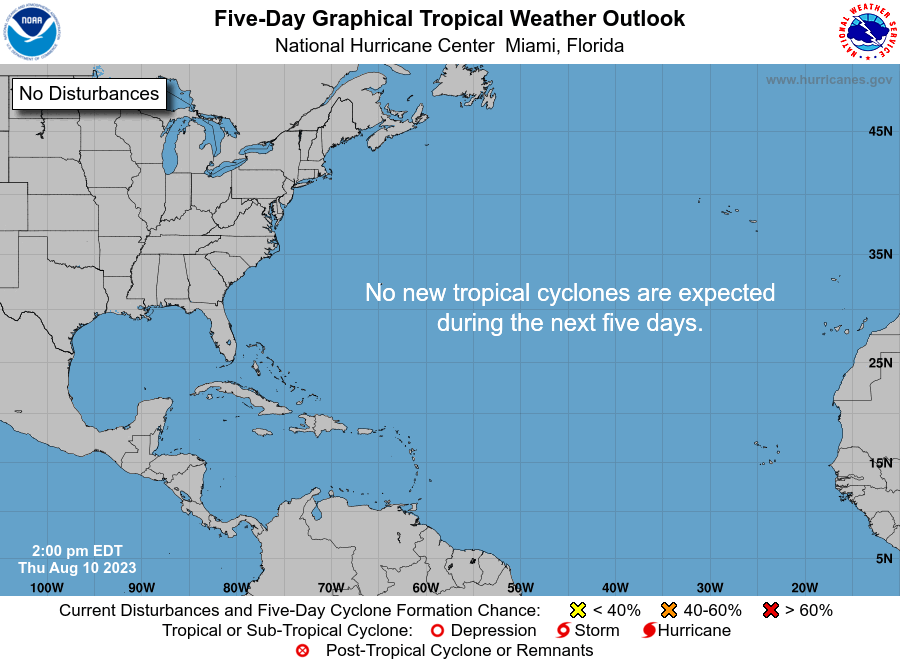 The EURO takes whatever becomes of this system inland and transports that moisture our way during the second half of next week and teams it up with a fall cold front…
The EURO has a definite chill, but as we found out with the last chilly loo, the tropics can change the reality…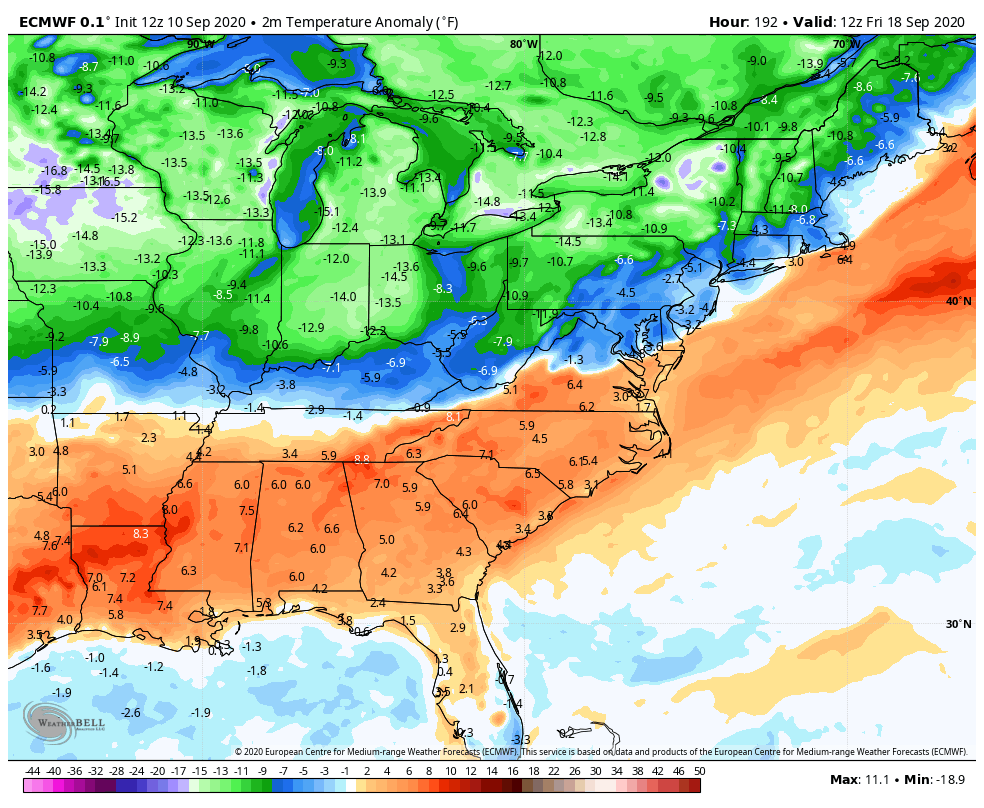 Enjoy the rest of your day and take care.