Good Tuesday, folks. It's another awesome weather day, but the focus on the forecast is on Hurricane Sally and a big blast of fall arriving later in the week. The fall cold front will push the remnants of Sally to our south, but this may get close enough to bring rain into parts of the state.  This same front also brings chilly temps in here for the weekend in a pattern that is skewed below normal.
Today begins with temps in the upper 40s to low 50s for many and ends with temps back into the 70s for most of the state. Skies will stay partly cloudy with comfy humidity levels.
Hurricane Sally continues to inch closer to landfall along the Gulf Coast…
As I've talked about for days, Sally became much stronger than the forecasts had been showing. Here is the latest from the National Hurricane Center…
Use our exclusive interactive radar to go up close and personal with Sally. This will include any live storm chase streams in the path of the storm..
The center of circulation will stay well to our south, but some offshoot moisture may show up later Wednesday and Thursday. This may get too close for comfort across southeastern Kentucky…
GFS
CANADIAN
That's just ahead of a major fall cold front dropping in with the chilliest air since last spring. Temps with this may not get to 70 for highs for some Friday and Saturday. Lows will drop deep into the low and mid 40s…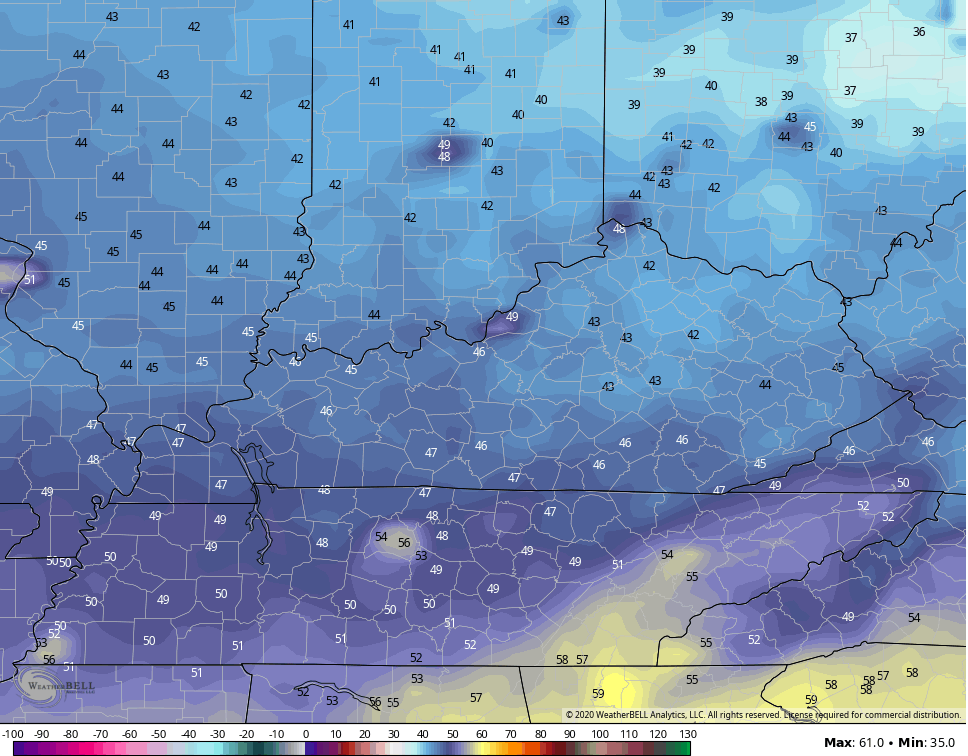 This comes from a strong northeast flow that appears locked in through the first half of next week, keeping our temps very, very nice.
Also next week, we will need to watch the tropics for developing in the southern Gulf of Mexico and off the southeastern seaboard.
The Ensembles continue to have a strong signal for another push of fall chill late next week…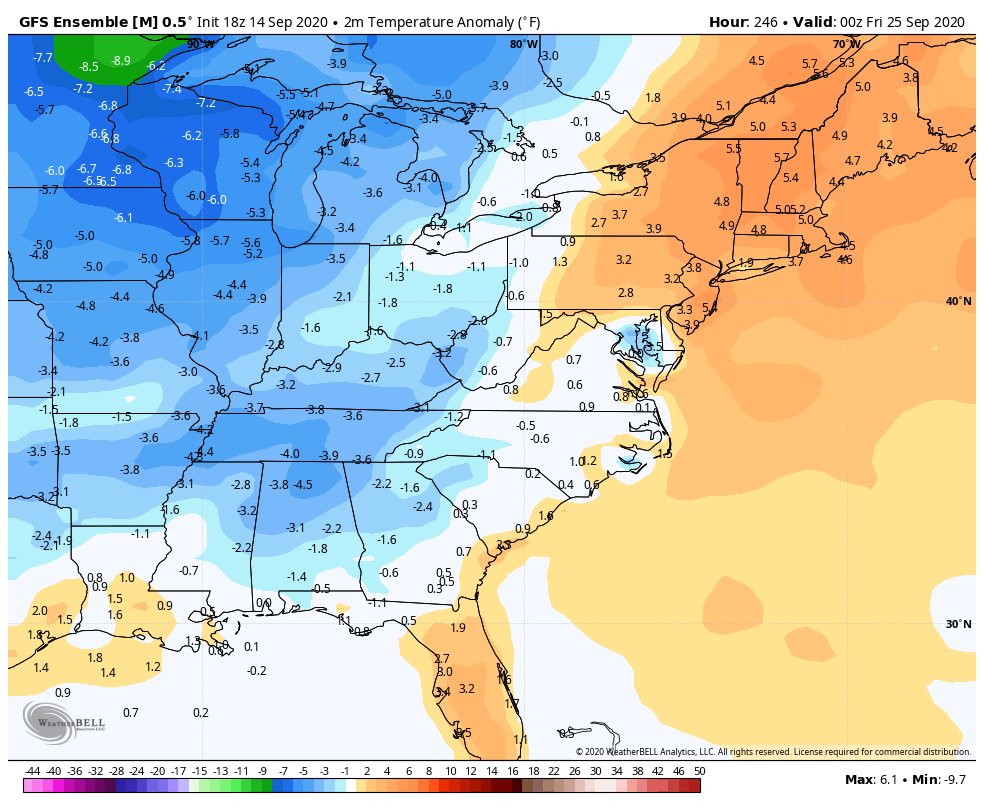 I will drop by for another update later today, so y'all come back. Have a good one and take care.