Good Thursday, everybody. It's a full blown fall feel settling into the region for the next several days and it will be complete with the coldest air we've had since back in early May. This comes as what's left of Hurricane Sally grazes southeastern Kentucky with some rain today.
Much of the rain associated with Sally is to our southeast, but far southeastern Kentucky may get in on a few hours of rain out of this. Farther west, isolated showers and storms may take place as our cold front drops in from the northwest. Here are your radars…
The chill filters in on a gusty wind behind the front this evening into early Friday. Low clouds may hang tough across parts of eastern and southeastern Kentucky through Friday afternoon. If that's the case, those areas may not get out of the 50s. The rest of the area sees highs in the 60s.
Our fall chill then settles in for the weekend with lows of 40-45 for Saturday and Sunday mornings. Gusty winds will actually give us a wind chill in the 30s at times both mornings. Yep… A mid-September wind chill!!
Here are the weekend numbers from the NAM…
SATURDAY AM TEMPS
SATURDAY MORNING WIND CHILL
SUNDAY MORNING TEMPS
SUNDAY MORNING WIND CHILL
Lows in the 40s are common through much of next week as highs return to the 70-75 degree range . This is going to be one fantastic run of early fall weather here across the bluegrass state.
The tropics continue to run in overdrive and we are likely to see Wilfred develop in the Gulf over the next few days. This would be the last storm on the 2020 hurricane names list, so we are about to see the Greek Alphabet for only the second time ever. Just look at all the action showing up…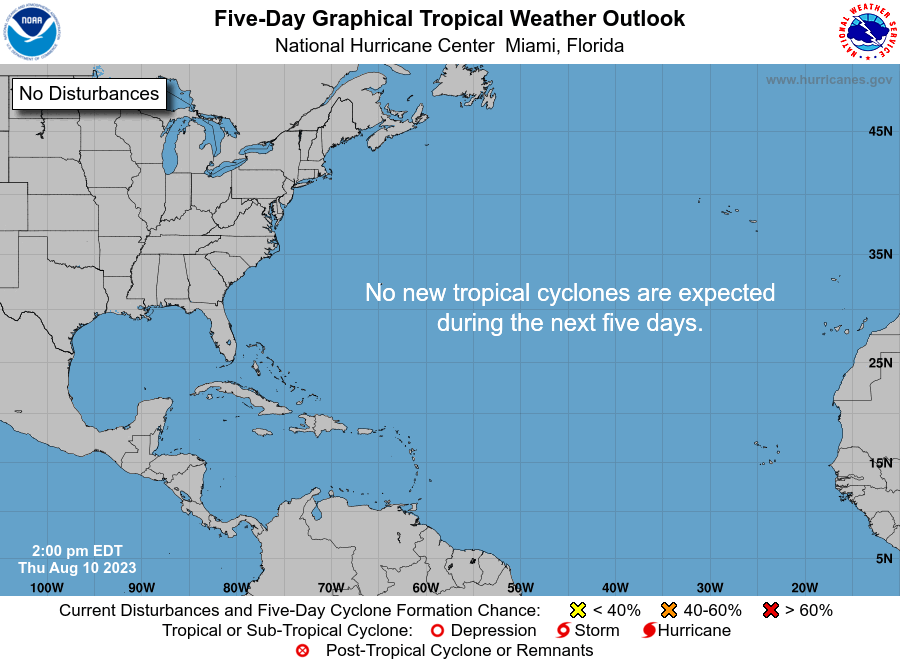 Teddy will have to be watched as it may get pretty close to New England in the coming days.
I will have an update later today, so check back. Have a terrific Thursday and take care.