Good afternoon, folks. Winds continue to crank out there today on what is a gorgeous fall day in the bluegrass state. This wind is ahead of the first of two fronts moving in over the next few days. These front usher in the coldest air of the young fall season to end the week and kickoff the first weekend of October. A stronger system then follows this up by Sunday and Monday.
Highs today are in the upper 60s across much of central and eastern Kentucky with 70-75 in the west. Wind gusts may reach 40mph at times ahead of our front that may also have a small band of showers and storms ahead of it…
The next front arrives late Thursday with another band of showers moving in. The air behind this means many of us may see temps in the 30s to start the day on Friday. That's when a touch of frost will be possible. Highs should stay in the 50s…
Saturday morning will be in the 30s once again with afternoon highs staying in the upper 50s again for some…
The patchy frost potential is there for both Friday and Saturday mornings.
The next system rolls in here for Sunday and Monday and we have great agreement from the EURO and Canadian…
EURO
CANADIAN
Chilly temps are a good bet under this system and some areas may struggle around the 50 degree mark for a high, especially Monday. Lows behind this may drop back into the 30s for a morning or two.
Notice I'm not showing the GFS because it's doing GFS things and totally losing this system.
Another trough drops in here after this late next week and we will still be watching the tropics to see what can pop in the Caribbean…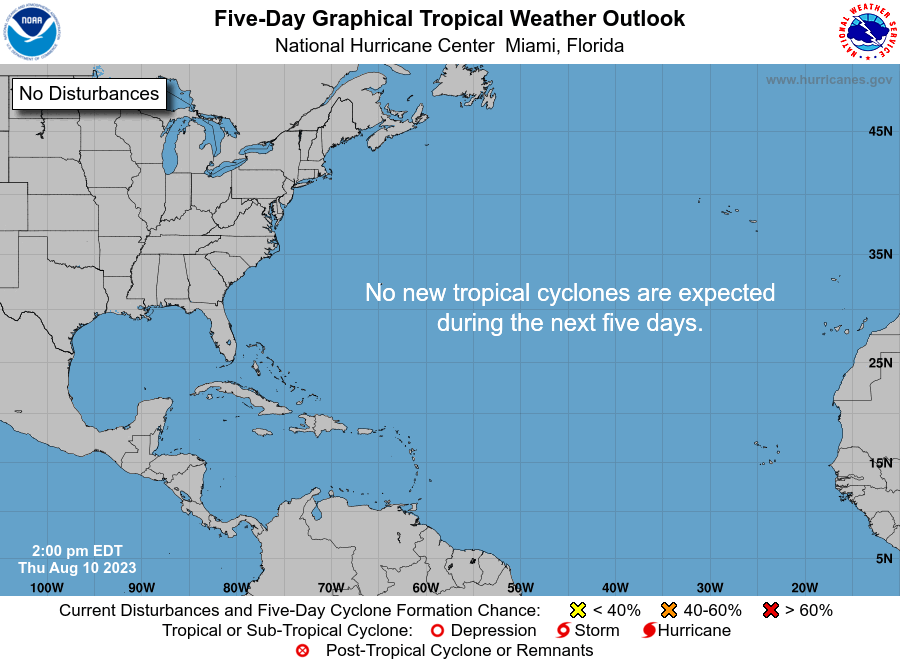 This system, if it develops, has a chance to get into the Gulf.
Enjoy the rest of your day and take care.