Good Wednesday, folks. It's another in a long line of awesome fall days out there, but the story continues to be Hurricane Delta and the increasing potential of it impacting our weather by the weekend. While the exact timing and track and timing are still a work in progress, it is likely to bring heavy rain, gusty winds and thunderstorms our way.
Let's get straight to the heart of the weather matter and take a look at the current satellite view of Delta…
This powerful hurricane has a date with Cancun, Mexico today as it continues toward the northwest and into the Gulf of Mexico. Here are the specifics with Delta from the National Hurricane Center…
Here are the key messages from the NHC…
So this storm is heading toward an area already ravaged recently by Laura in late August and this storm could be just as strong, but with a much wider overall wind field and storm surge. Landfall looks to happen oat some point Friday or Friday night.
From there, this storm is likely to continue toward the north and make it all the way into our region this weekend. Now, this map is only tracking where I think the center of circulation is going…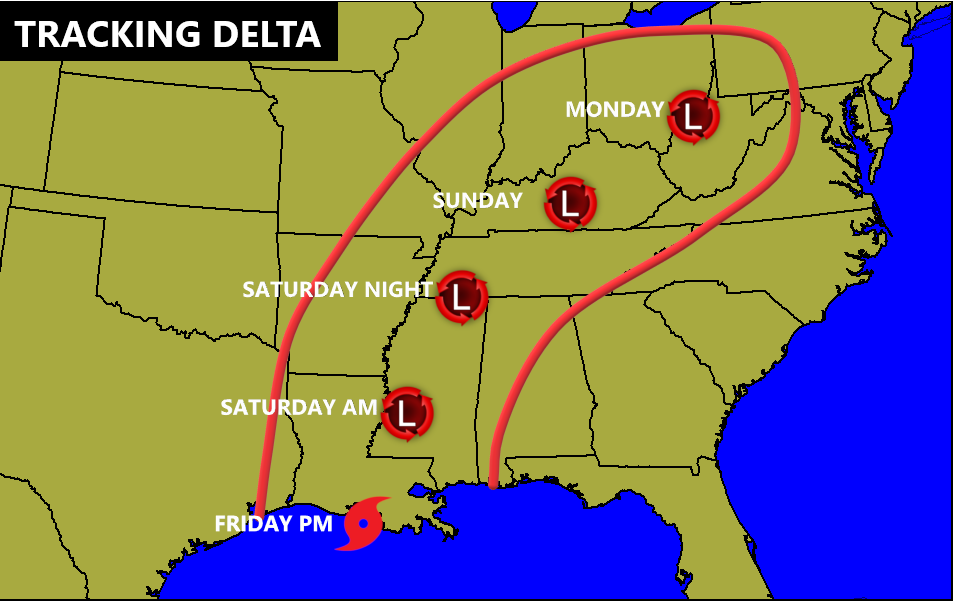 Before we look at the latest models, here are some headlines on how this may play out across Kentucky:
A pipeline of tropical moisture will show up well ahead of the center of Delta. That would put the first rains into Kentucky as early as Friday night.
The heaviest rain arrives later Saturday and lasts into Sunday as what's left of Delta spins nearby or right over top of us.
As of now, a general 1″-3″ of rain will be possible with locally heavier amounts. The exact location of the heaviest rain will show itself as the inland track becomes more apparent.
That track of the center of circulation is also critical in determining what areas have the chance for strong or severe thunderstorms.
Winds will be pretty darn gusty with this system and could gust to 30-35mph at times.
Let's get a check on the models and what they're seeing at the moment. Remember, folks, these are computer models and snapshots of their current thinking. They can and will change, but to what extent is the issue.
The HWRF now looks a lot like the track forecast I have out…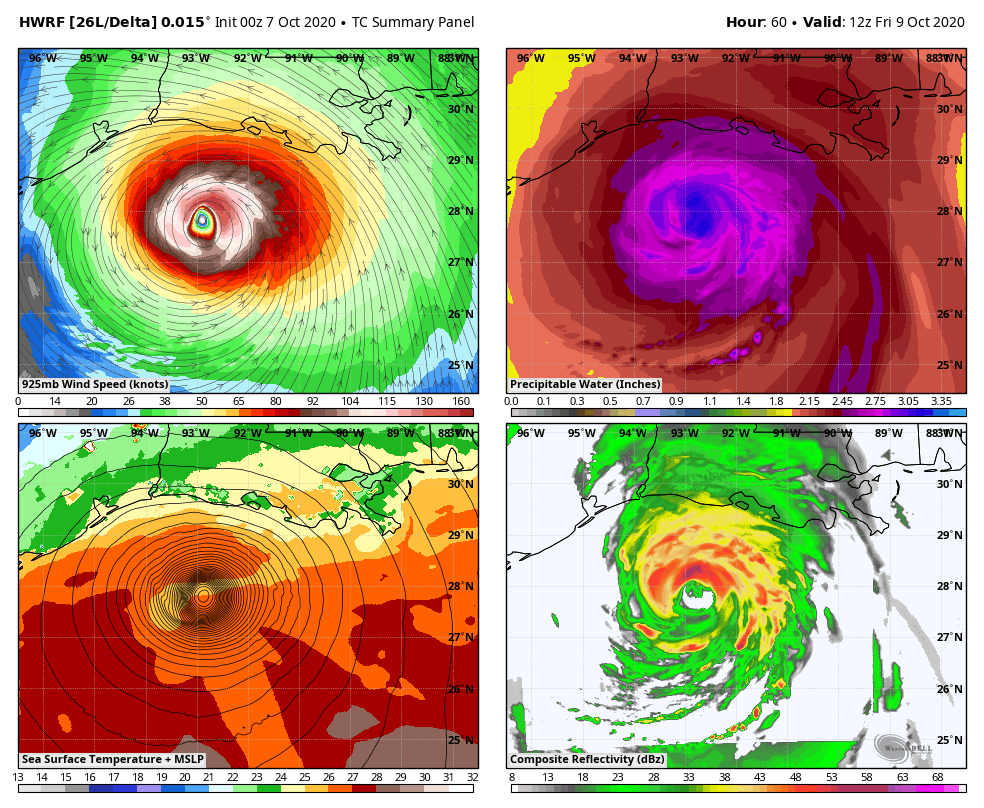 The Hurricane Models…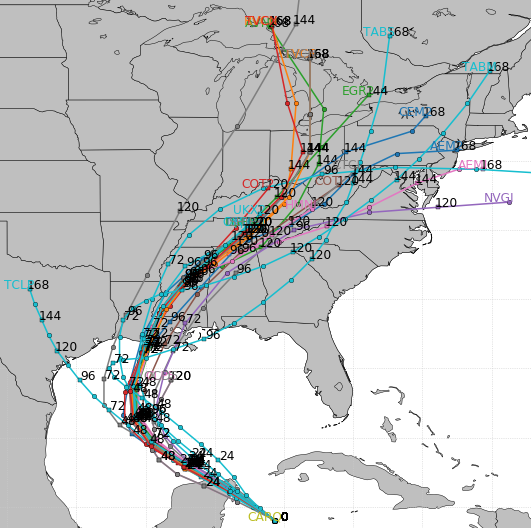 GFS
CANADIAN
I will have updates later today and I'll also be back on your TV after a loooooong weekend. 🙂
Enjoy the day and take care.