Good Thursday, everyone. We have quite the change taking place across the state today as a potent fall cold front works across the state. This is bringing gusty winds, a line of showers and a major temperature drop. The numbers drop all day long and will give us the increasing potential for frost over the next few mornings, especially Saturday.
Our day starts with some big winds blowing out there as clouds roll in from the northwest. Temps will spike into the 60s and some 70s. especially south and east. By the afternoon, showers are moving through here as temps drop from into the 50s from northwest to southeast. Here are your radars to track the showers working in…
Skies clear across western and central Kentucky tonight and that allows temps to drop into the low and middle 30s and that may bring some frost…
Hi Res NAM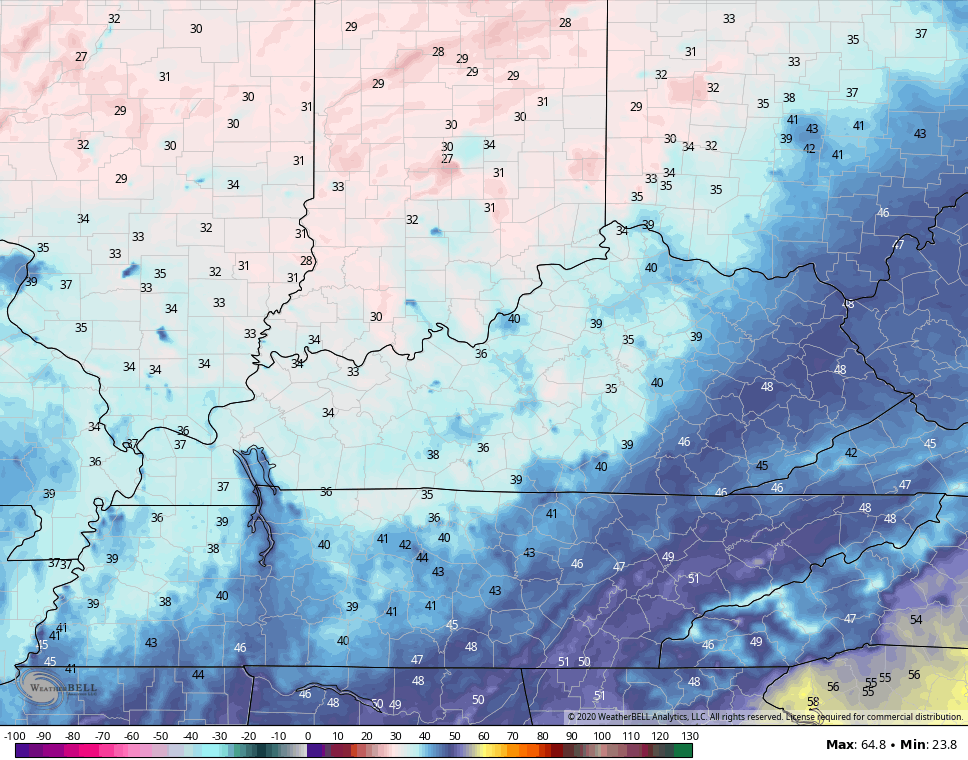 NAM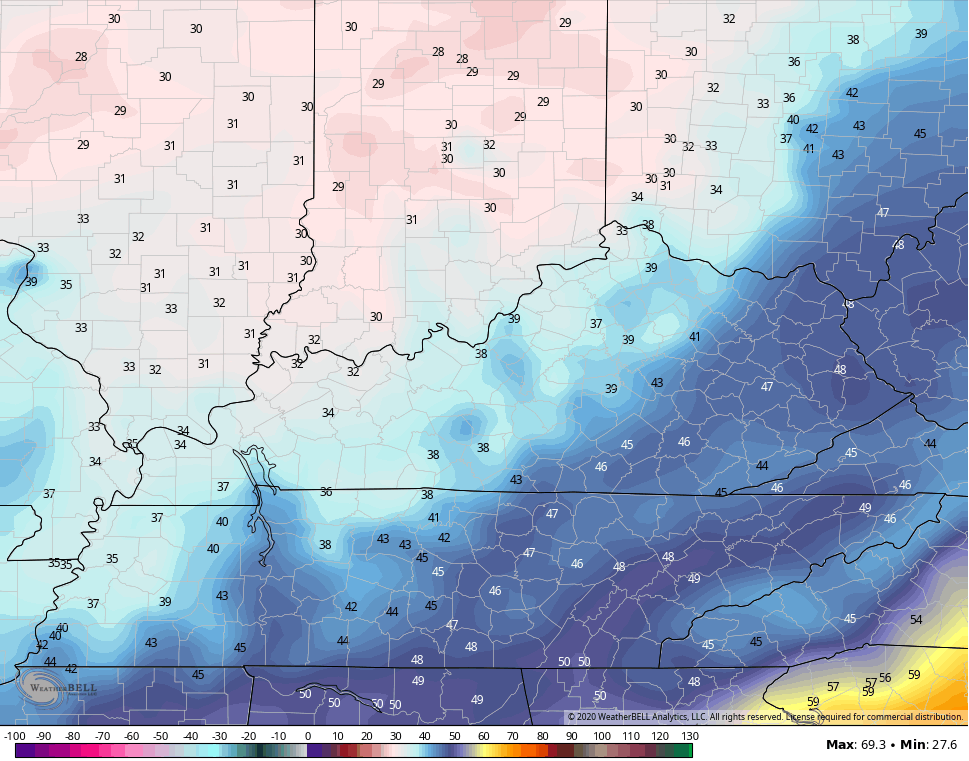 Eastern Kentucky will likely stay in the 40s because of clouds.
Friday itself is a breezy and cold day for this time of year. Highs will be in the 50s with mostly sunny skies. That means a cold Friday evening for high school football action and even colder by Saturday morning. Frost is likely across much of Kentucky as temps make a run at the freezing mark or a little below. That may even bring a light freeze in some of the colder valleys…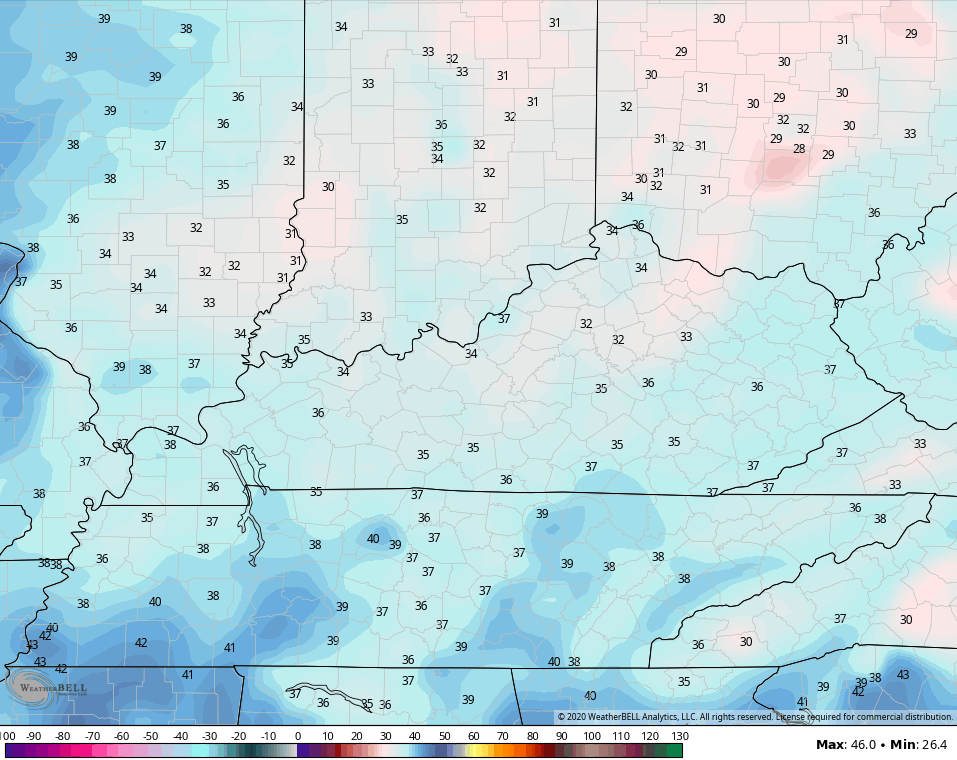 Most of the weekend is AWESOME. Highs for Saturday range from the upper 50s to middle 60s with most areas deep into the 60s on Sunday.
The Sunday forecast is growing a little murky as the models are speeding up the next front dropping in from the northwest. This may bring periodic showers and some thunder in here for the first half of next week…
GFS
CANADIAN
You can see winter weather showing up across northern parts of the Ohio Valley as some very cold air presses south. This may actually set up one heck of a north-south temp gradient across Kentucky early next week. We may actually see quite the oscillation in temps.
We do continue to see individual models bounce around a lot on how to handle the systems early next week and beyond. I've already touched on the reason that is and it involves another ramp up in tropical action. The National Hurricane Center is highlighting three areas of interest…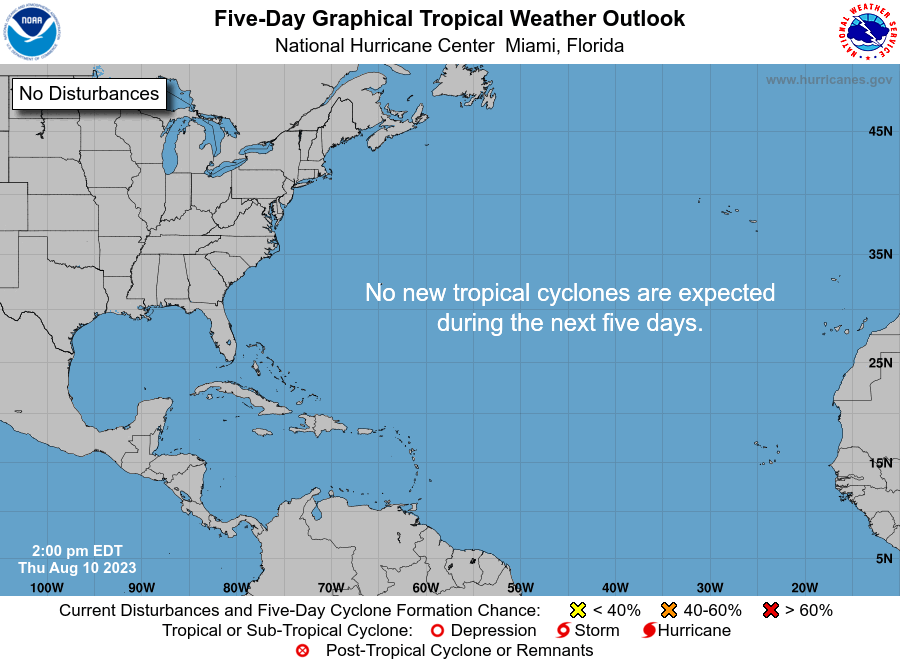 I suspect, at least, one of those systems will threaten the east coast over the next week to ten days. Once we get through this final spike, you will see the colder than normal pattern resume with the trough returning…
That's from the GFS Ensembles, which are still not shy with flake chances across a large chunk of the country before October is out…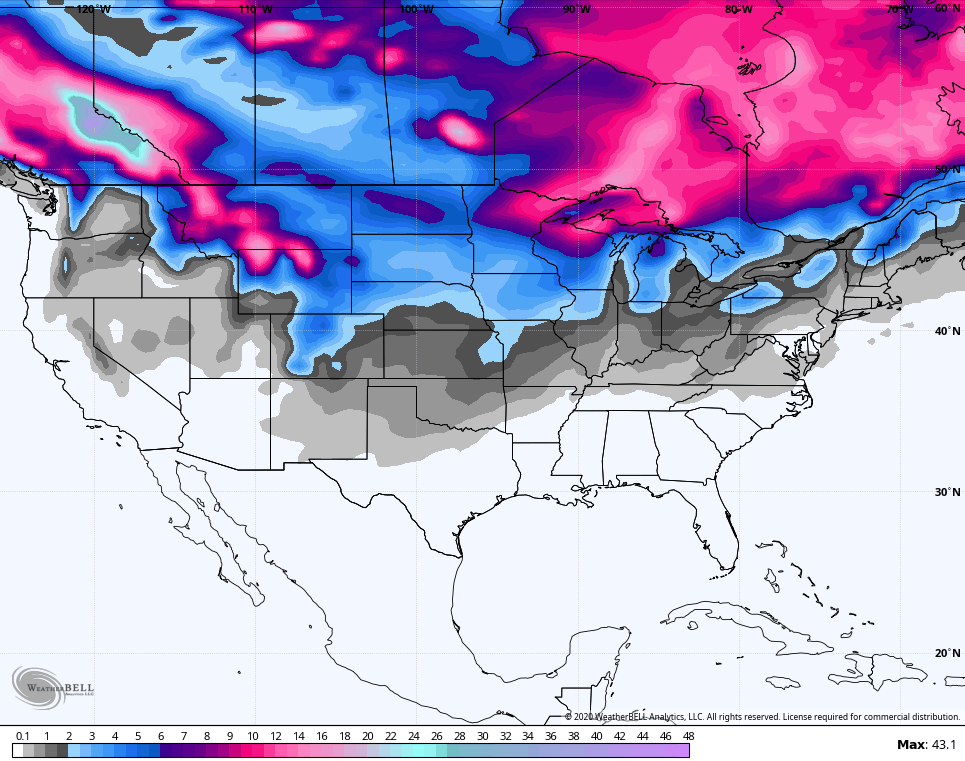 Another update comes your way later today, so check back. Make it a good one and take care.