Good afternoon, folks. A strong cold front is barreling our way and arrives Thursday with a big time temperature crash. Ahead of this will be some big time wind gusts that will send our fall leaves flying around. It's a full blown LEAF STORM ALERT through tonight. Be sure to tie down all leaves you don't want to lose. 😉
Gusts may reach 40mph or greater later this evening into early Thursday. The top gusts from the Hi Res NAM are way up there…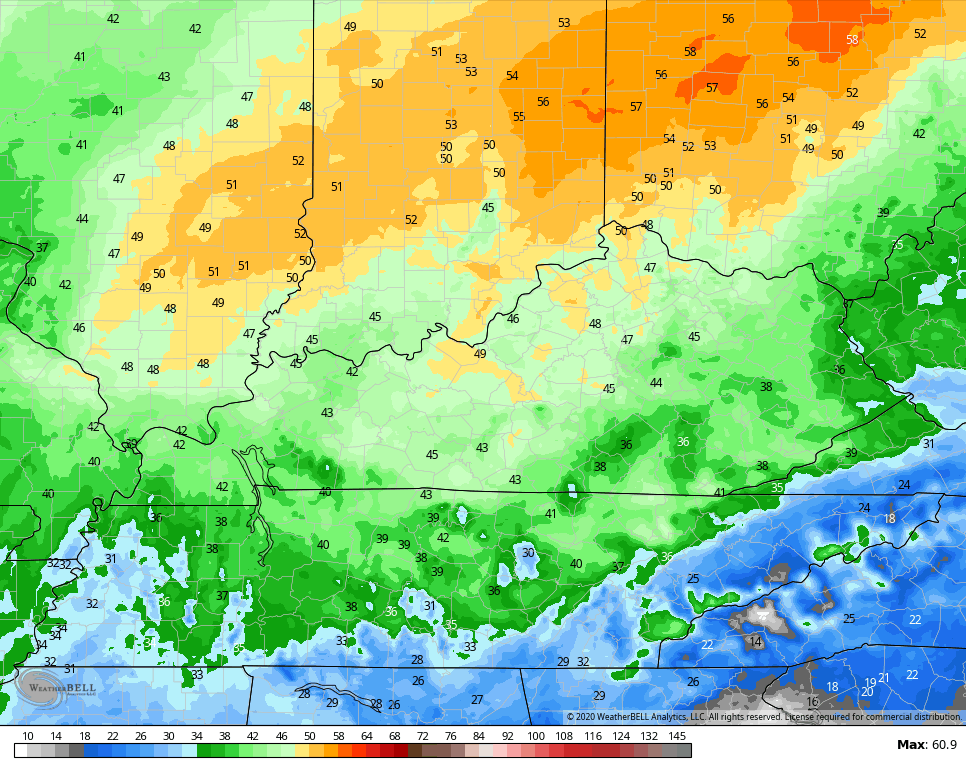 The front doesn't have much moisture with it, but it will be able to spit out a broken line of showers as it works through here on Thursday. The timing on this is a little faster in arriving and departing…
This means temps will drop much faster from northwest to southeast on Friday. It also means Friday morning is back in play for frost or a light freeze for some areas. Watch the temp drop…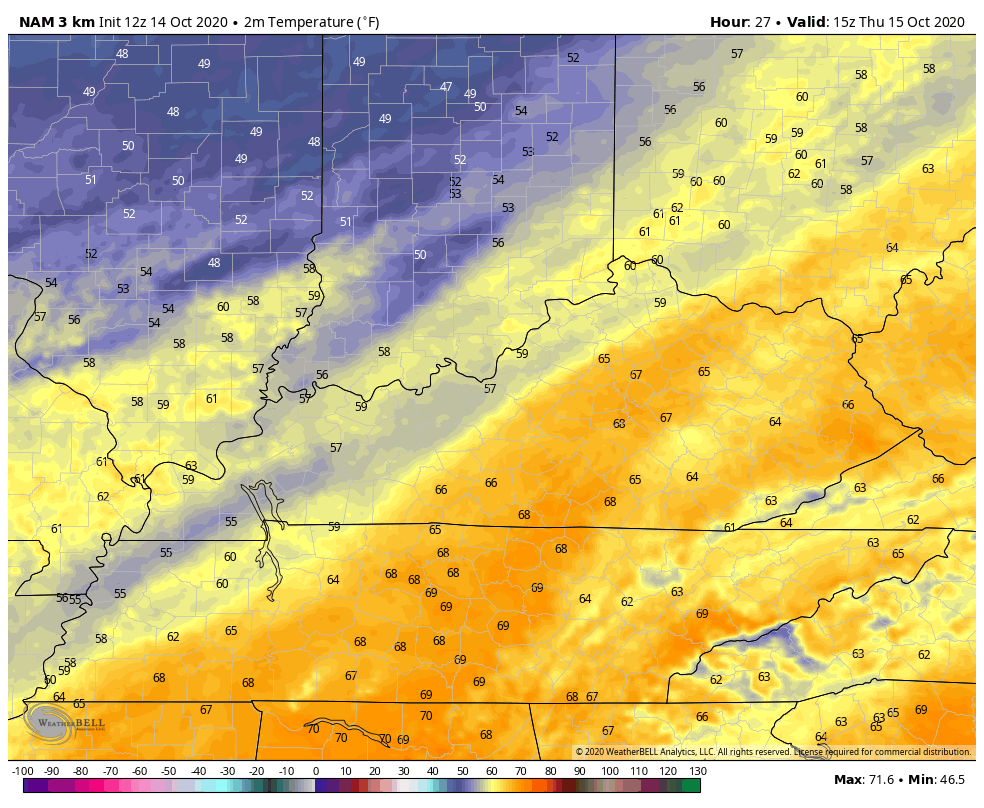 Temps by Saturday morning are likely much colder across, especially, central and eastern Kentucky. That brings more of a widespread frost threat for most. Green Thumbs are on Blue Alert.
The rest of the weekend looks AMAZING!!!!!!!
Another system rolls toward us on Monday and should be able to bring some showers in here. The trend is to slow that system down and not bring the full push of cold behind it…
Last night, we talked about the setup in the Atlantic showing up and possibly slowing the overall pattern down across North America. Well, this latest uptick in this hyper-active tropical season looks to be doing just that. The models are developing a tropical system in the Atlantic and working it due west toward the southeast coast. That's like throwing up a huge stop sign to the flow across the United States, keeping the deep trough from getting in here until late next week or next weekend. You can clearly see this happening…
Once that system gets out of the way, we can resume the colder than normal pattern for the remaining days of October…
A trough in the Aleutian Islands, a big ridge up the west coast and a trough into our region has been the defining pattern since August. The times that hasn't applied has been during the big bursts of tropical activity.  As the tropics calm down, can we keep that pattern going through the winter? If so… Shew.
Enjoy the rest of the day and take care.