Good Saturday, folks. Frost and a light freeze are starting out the day as the growing season comes to a close. While much of the rest of the weekend is in good shape, there's an increasing threat for showers and storms to roll in here Sunday night into early next week. That kicks off a very active week featuring wild temp swings and several wet weather makers.
This morning starts with lots of temps at or below freezing, even well outside where the Freeze Warning was. A few high clouds filter in today as temps range from the upper 50s to middle 60s.
Clouds continue to move in and thicken on Sunday as a cold front drops toward the region from the northwest. Showers and some thunder may show up as early as Sunday afternoon across western Kentucky. From there, this moves into the rest of the state Sunday night into Monday. The front slows down right on top of us and should keep a few showers and storms around Tuesday into Wednesday…
Here's the rainfall forecast from that run of the GFS through Wednesday…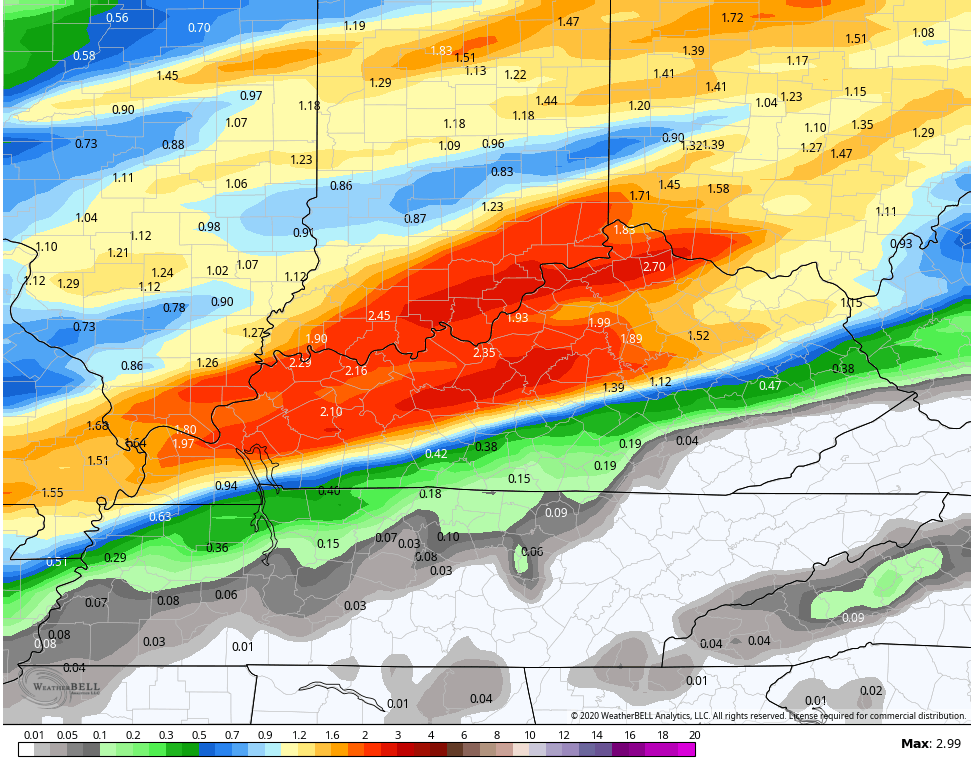 The other models have a very similar look to the GFS placement and totals…
CANADIAN
ICON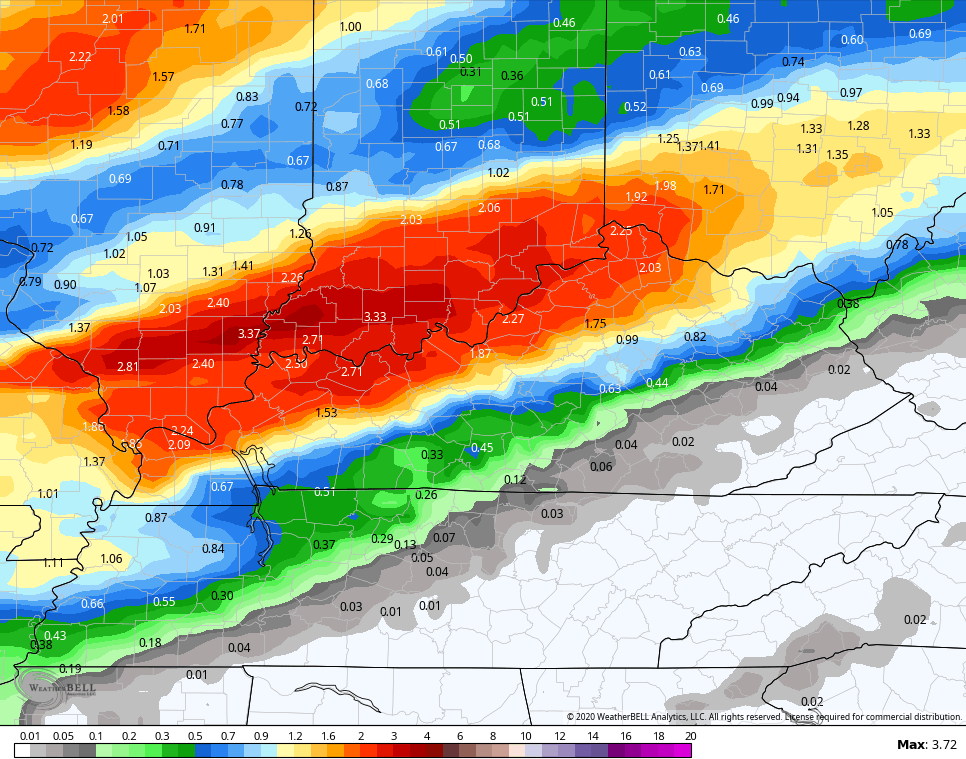 Temps will exhibit quite the spread from north to south during this time before the milder air surges northward by the middle of the week. That gives us some 70s ahead of another cold front arriving with more showers and storms Friday.
As all this is happening, we are watching two systems in the tropics and one may be ready to develop…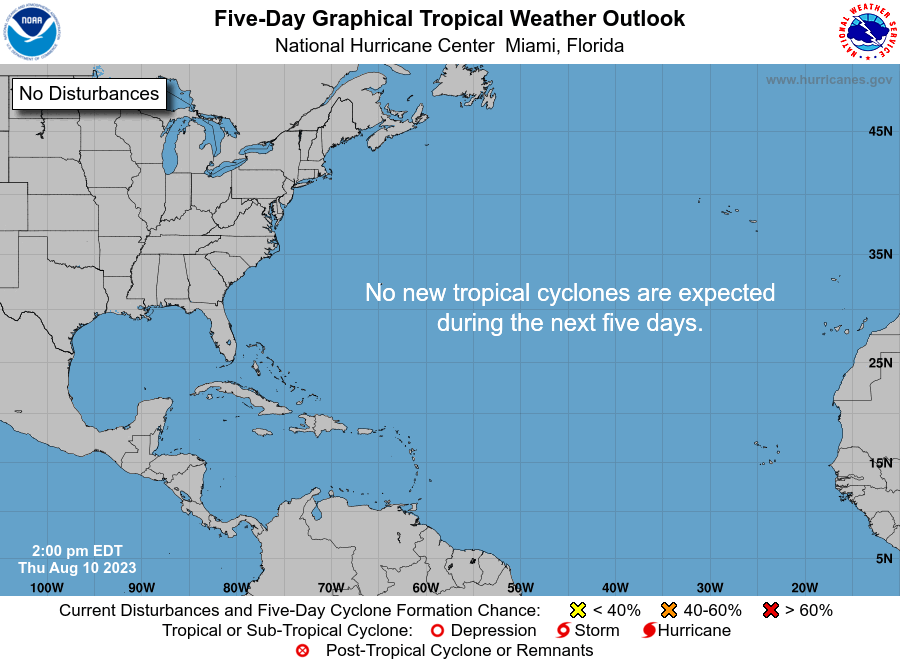 We will have to wait and see how those play out over the next week to 10 days or so. We may find something trying to make a run at the east coast before all is said and done. At the same time, another mega trough is diving into the plains states and trying to roll east.
I will have another update later today, so check back. Enjoy your Saturday and take care.