Good afternoon, everybody. It was frigid across the bluegrass state this morning as widespread frost and a light freeze started our weekend. While things are nice through early Sunday, rain and thunderstorms will be arriving before the weekend is over, kicking off another active pattern.
Let's kick things off with a look at this morning's cold…
Many areas dipped below freezing this morning with several in the upper 20s. Here are the top 10 coldest temps from the Kentucky Mesonet. #kywx pic.twitter.com/aFWqXQwsKt

— Chris Bailey (@Kentuckyweather) October 17, 2020
The cold in Lexington actually broke a record of sorts…
Historic stat: Lexington hit 31 degrees this morning. The last time we were below freezing was back on May 9th. This is the shortest amount of time between last/first below freezing temps in recorded history with 161 days. The closest I could find was 167 days from 1976. #kywx

— Chris Bailey (@Kentuckyweather) October 17, 2020
Essentially, this was the shortest growing season on record for the city of Lexington and those records go back to the 1870s. WOW. Think that stat will get any play in the local weather world? It's not about heat or drought, so you already know the answer. 😉
Clouds roll in tonight and Sunday as we get a cold front to edge toward the region from the northwest. This front will bring some showers and storms into western Kentucky by Sunday afternoon then over the rest of the area Sunday night into Monday. This front stalls out and allows for a few more showers and storms to occasionally develop through Wednesday.
The setup is there for repeat strong storms and very heavy rainfall across the northern and western parts of the bluegrass state. Here's the early look at the areas most at risk…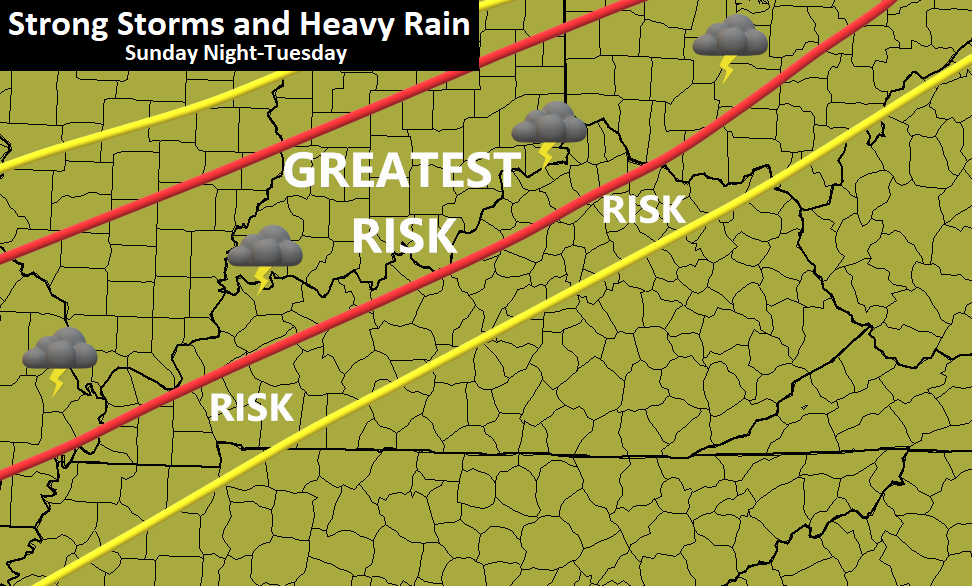 The models continue to show the heaviest rains the same areas of the state with very little in the south and southeast…
GFS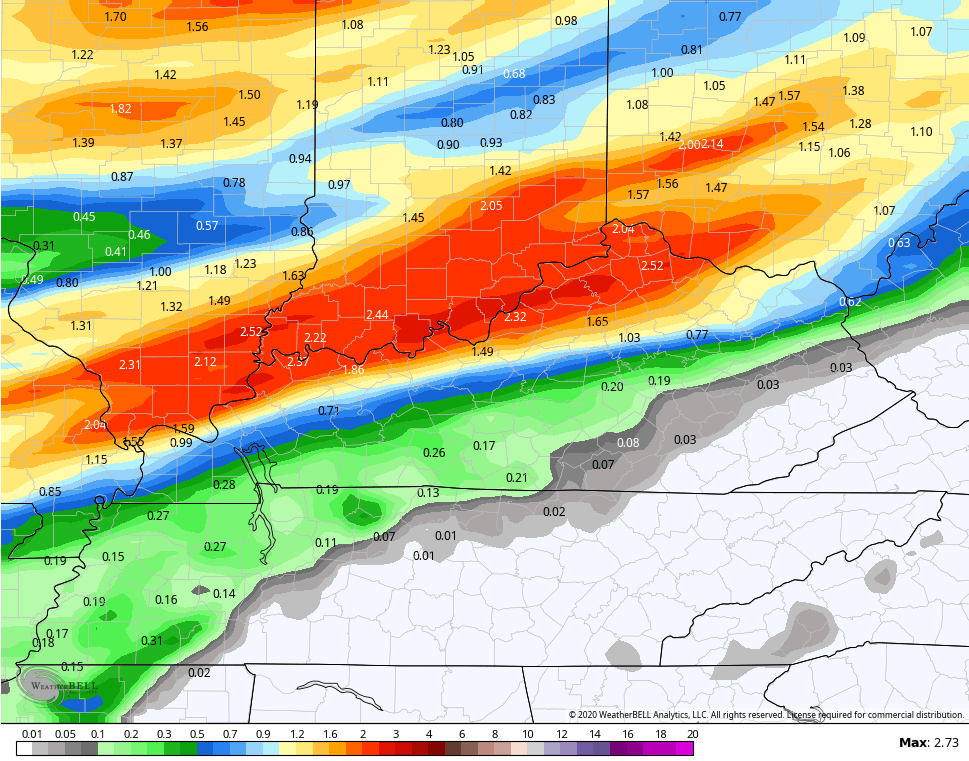 EURO
CANADIAN
NAM  (through Tuesday only)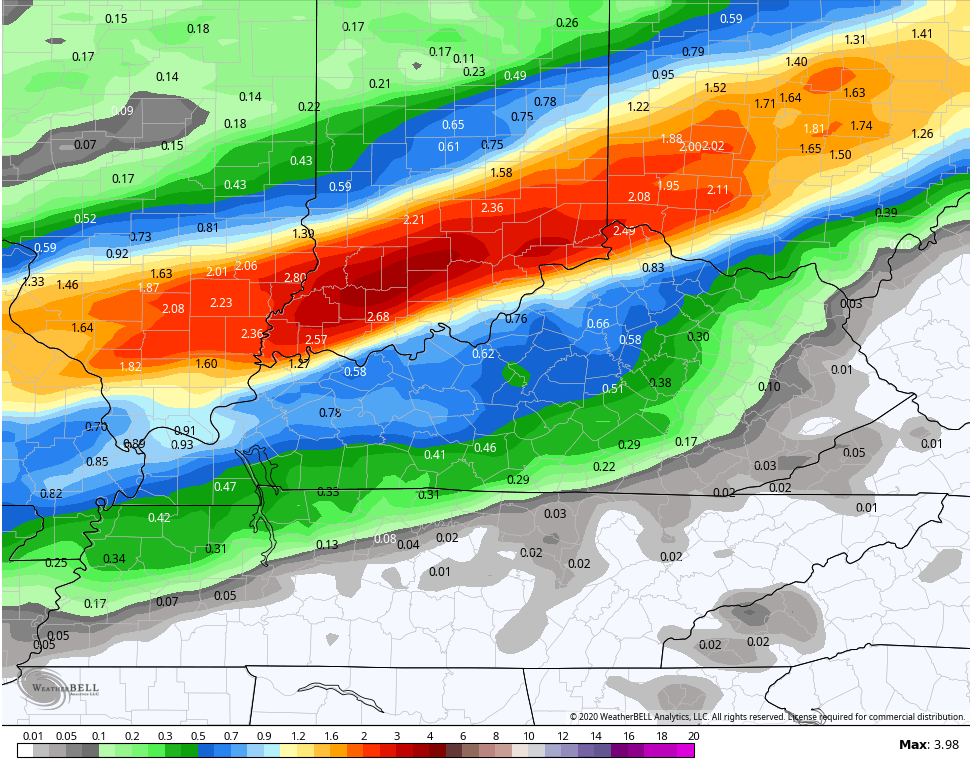 Temps will be much warmer in the south and southeast during this time.
A few of the Monday storms may even be strong or locally severe. The Storm Prediction Center has the west in a low-end risk for severe weather…
Another cold front arrives Friday with showers and thunderstorms, but a lot of what happens from this point on may depend on the tropics…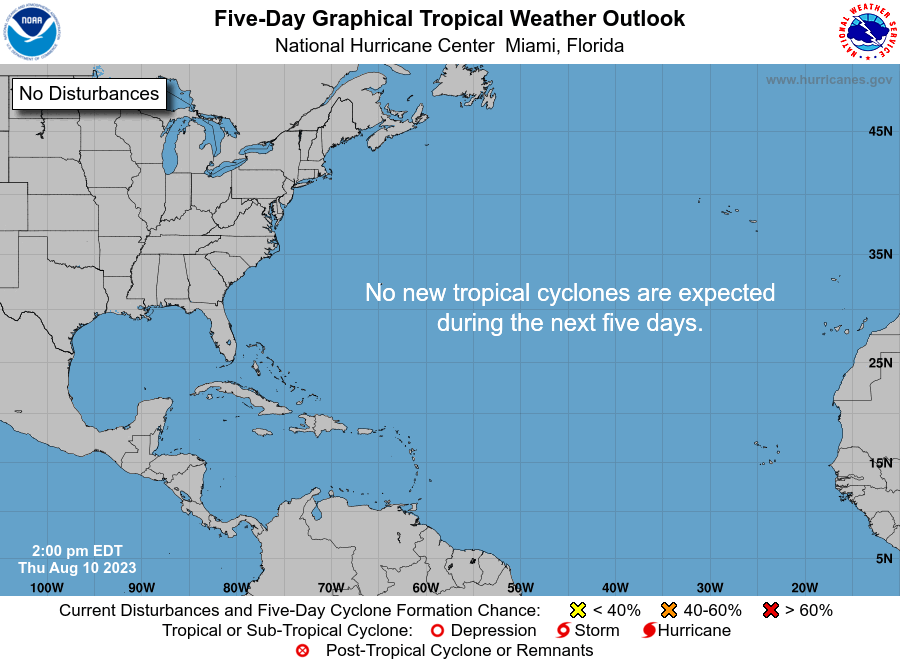 The models all handle this differently and will be all over the place in the coming days. The latest EURO continues to try and hookup some tropical action with a deep trough working across the central and eastern part of the country…
That's one heck of a look for late October, eh?
Enjoy the rest of your day and take care.