Good Tuesday, everyone. May is just about to wrap up as we roll into June this Thursday, which starts meteorological summer. Will our current skewed cooler than normal and wetter than normal pattern continue? It sure looks like it.
Let's recap where we've been over the past month. It's been a pretty ugly period with normal to below normal temps and plenty of storms. These storms have put us above normal for rain fall. Check out the rainfall anomalies from the past 30 days…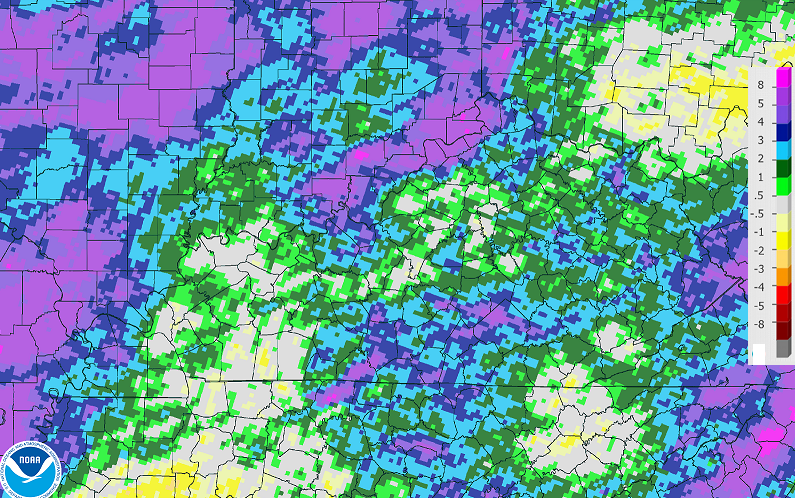 So it's only appropriate to close out the month of May with some additional storms. This action will be scattered and coming in from the northwest over the next few days. One cluster of storms may arrive this evening…
Another cluster may develop later Wednesday…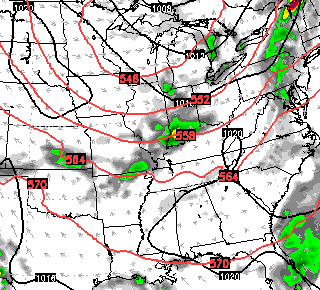 Temps will stay a little cooler than normal during this time.
As we open up the month of June, another trough digs in from the northwest…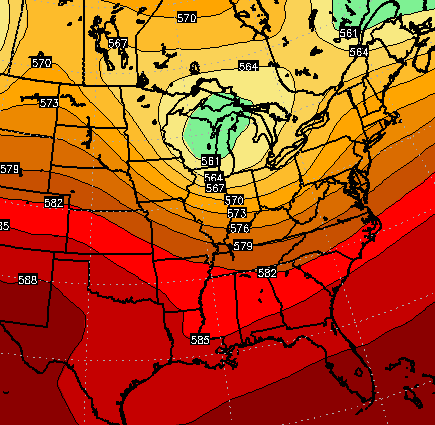 That will fire off more rounds of showers and thunderstorms ahead of it. Some could be strong and we could see additional heavy rains into the weekend…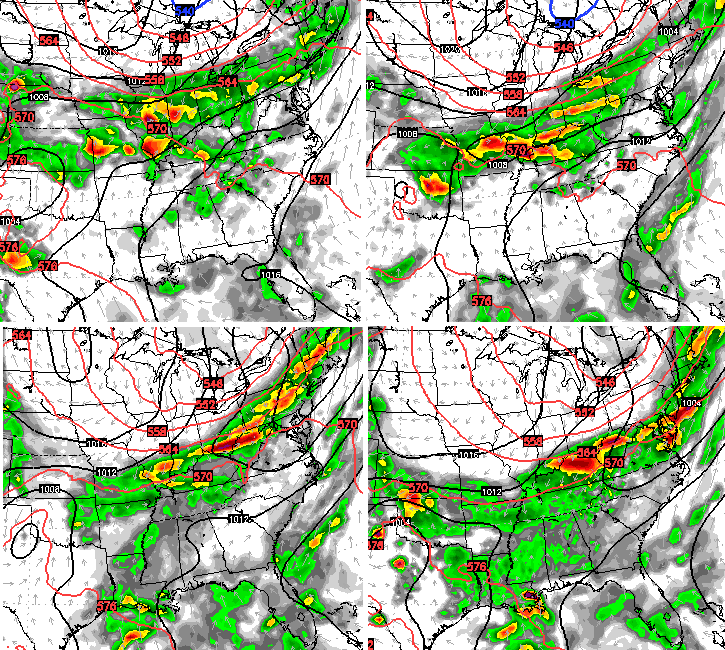 It's pretty cool to see some of the models forecasting highs around 70 for a few days behind this. I'm not sure we get that cool, but this pattern is skewed that way.
A wild card will be if something decides to fire up in the Gulf of Mexico. Several different models have been trying to get somethin going down there, with the Canadian leading the charge. The problem with the Canadian is, it's tries to spin everything up in the tropics. Outside of that system, this is a cool animation to show how active this pattern is…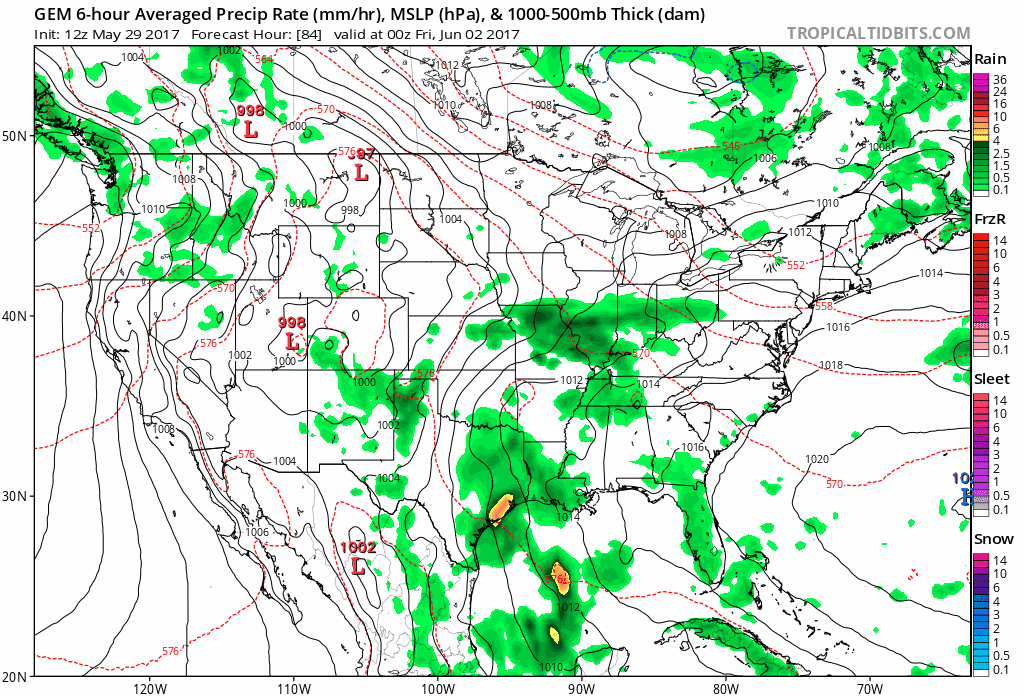 You notice at the end of that run into the middle of next week, another big system is dropping in from the northwest. It's not just the Canadian showing that. Check out the deepening trough getting within the range of the European…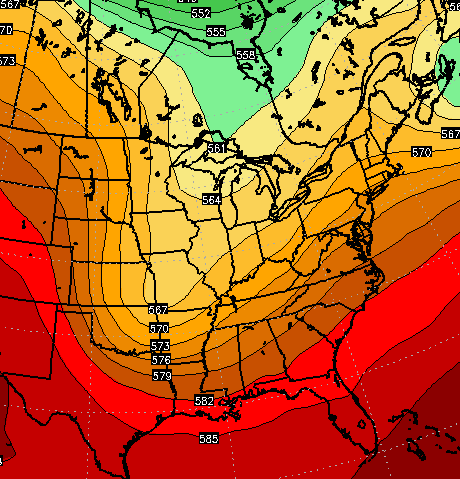 Not a lot of summer temps with that setup…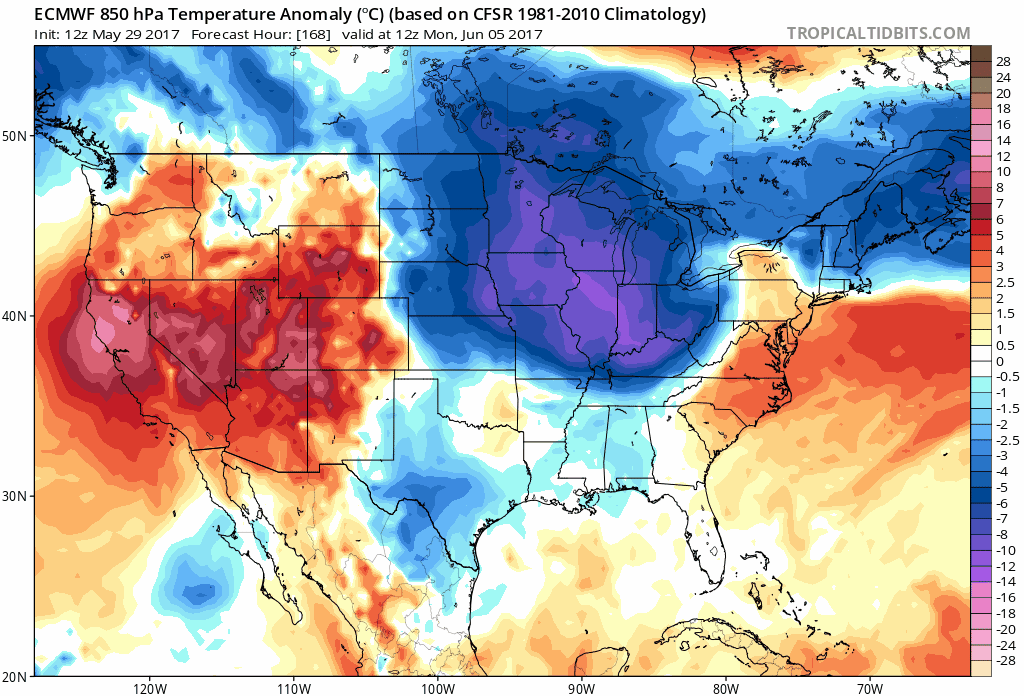 Keep in mind that "cool" in summer isn't like the "cool" of spring or fall. Normal highs are in the 80s, so mid and upper 70s are way below normal for the time of year. Most call that pleasant. In the world of weather and deviations from normal… that's called cool. 🙂
Have a great day and take care.