Good Wednesday, everyone. We are wrapping up the month of May with near normal temps and some scattered storms. That's a pretty tame setup for what has proven to be a pretty volatile month. Now, it's time to focus on early June and the start of meteorological summer.
This final day of May will feature a storm or two blowing up with highs in the upper 70s for many areas…
Day one of June will feature more of the same with some scattered storms and lots of upper 70s for highs.
Temps may spike a bit to start the coming weekend, ahead of a system diving in from the northwest. The European Model continues to show this as a big bowling ball upper low dropping in from the northwest…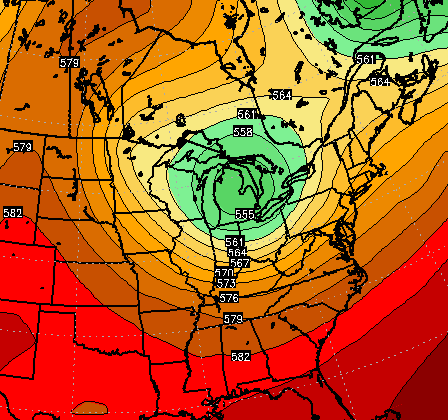 Ahead of that, numerous showers and thunderstorms look to develop…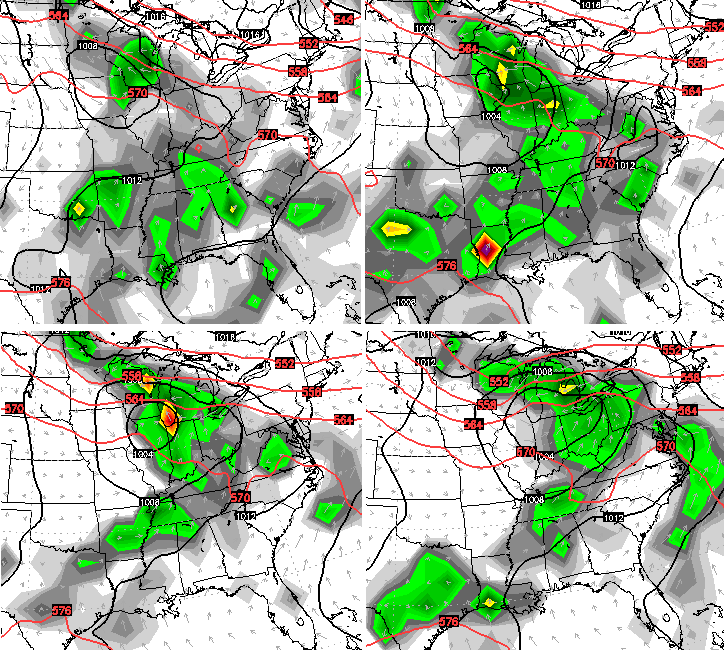 With that type a system diving in, the same model run shows a pretty stout area of below normal temperatures into the first full week of June…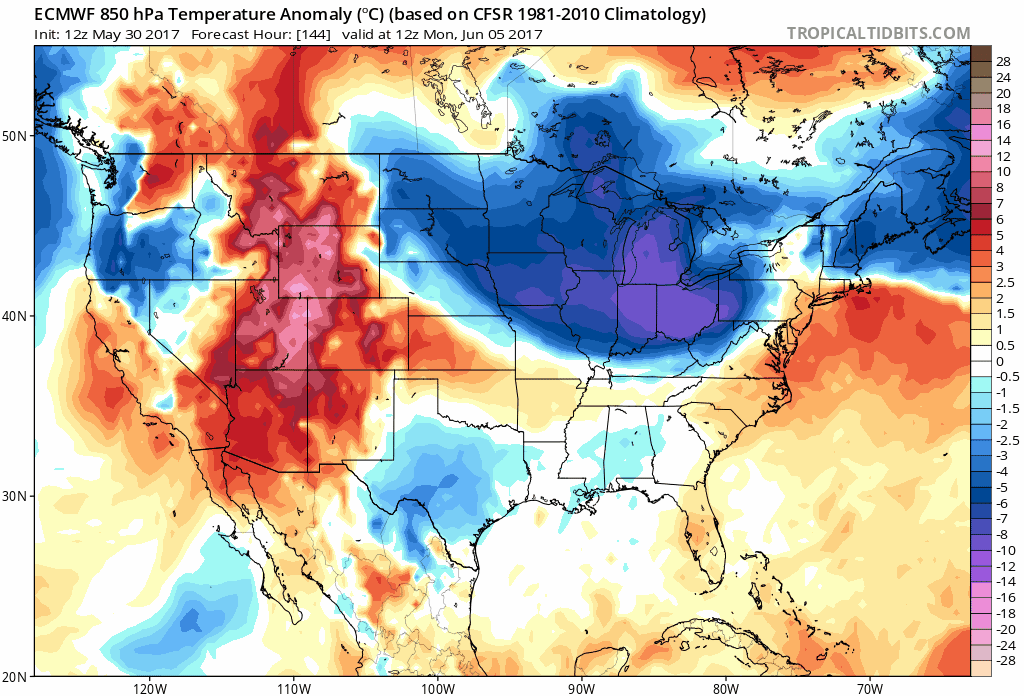 Highs on this same model run early next week go beyond cool and get into the chilly range for summer. Check out the euro highs for the first 3 days of next week…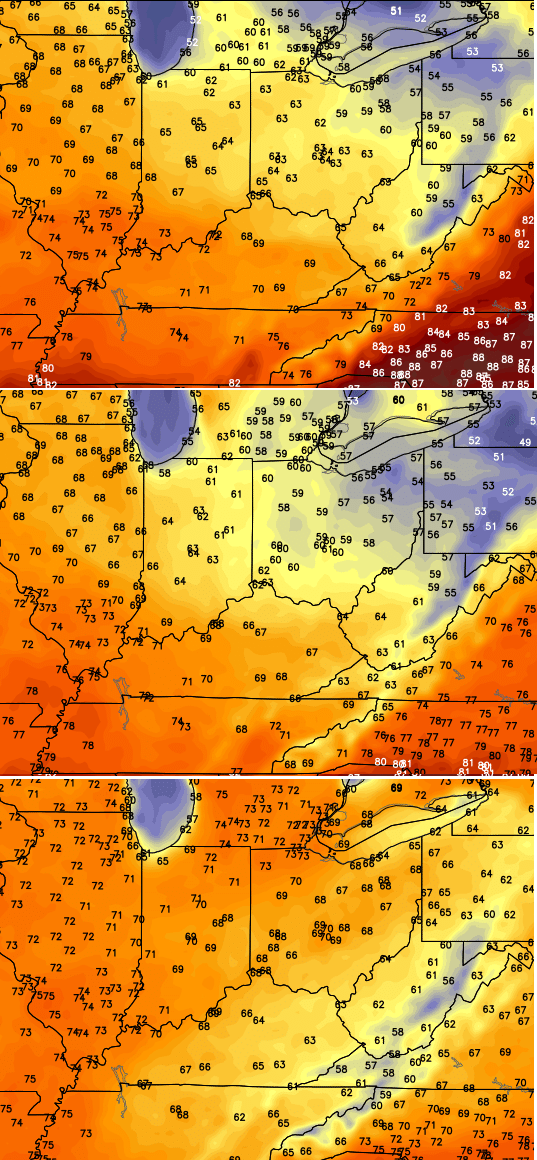 I'm not even close to convinced those are correct, but it proves there are zero signals for real summer heat showing up.
Make it a great day and take care.