Good Thursday, everyone and welcome to the month of June. Today marks the official start of summer in the wonderful world of weather. Summer is starting out on a rather tranquil note with isolated showers and storms and temps running normal to a bit below.
The focus on the forecast is on some big time temp swings from this weekend into early next week. Summer and fall collide over the next week and change.
Let me start with the chance for a shower or storm out there today…
Storm chances will then increase later Friday into the coming weekend. A few storms that go up this weekend at be strong or severe and put down torrential rains as temps hit the 80s. This is being fueled by a BIG dip in the jet stream, with a potent closed low camping out over us into next week. Here's the Canadian…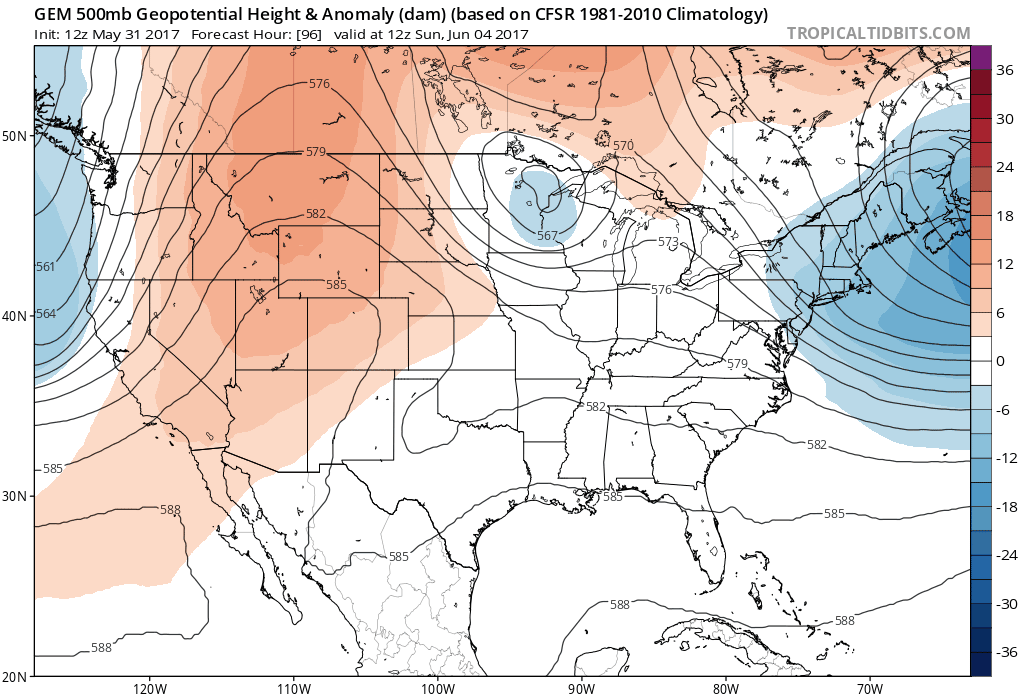 The precipitation output from that same run…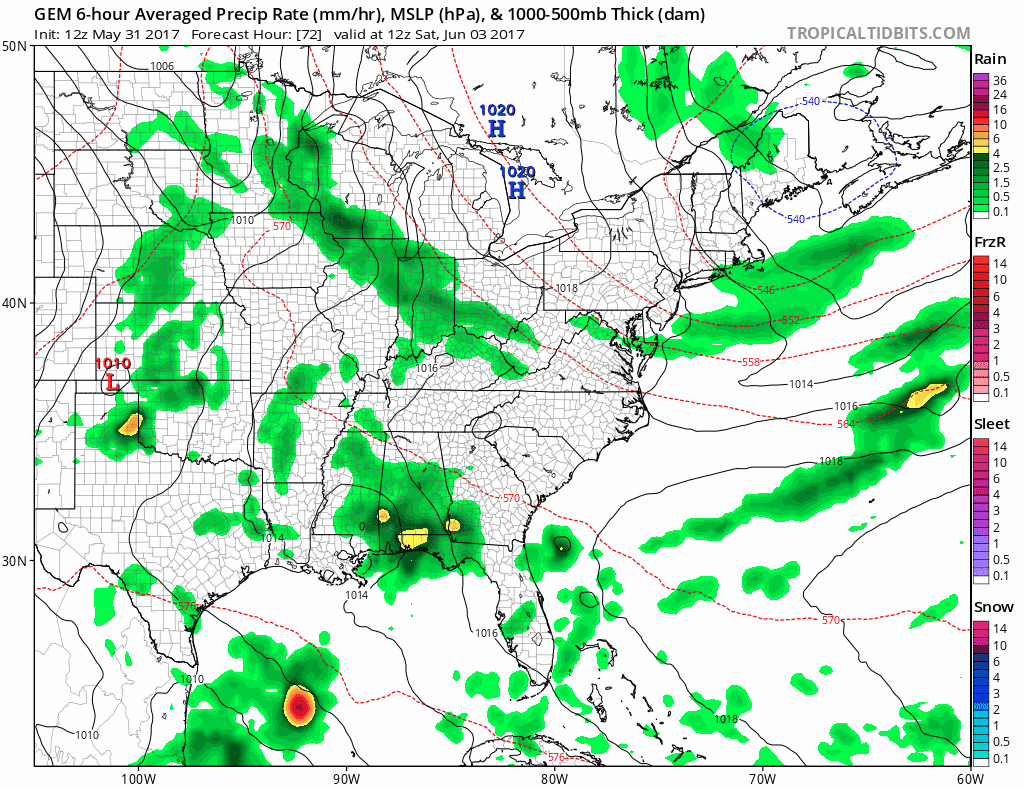 The European Model is very similar with this huge low on top of us. Watch the progression from Sunday through Wednesday…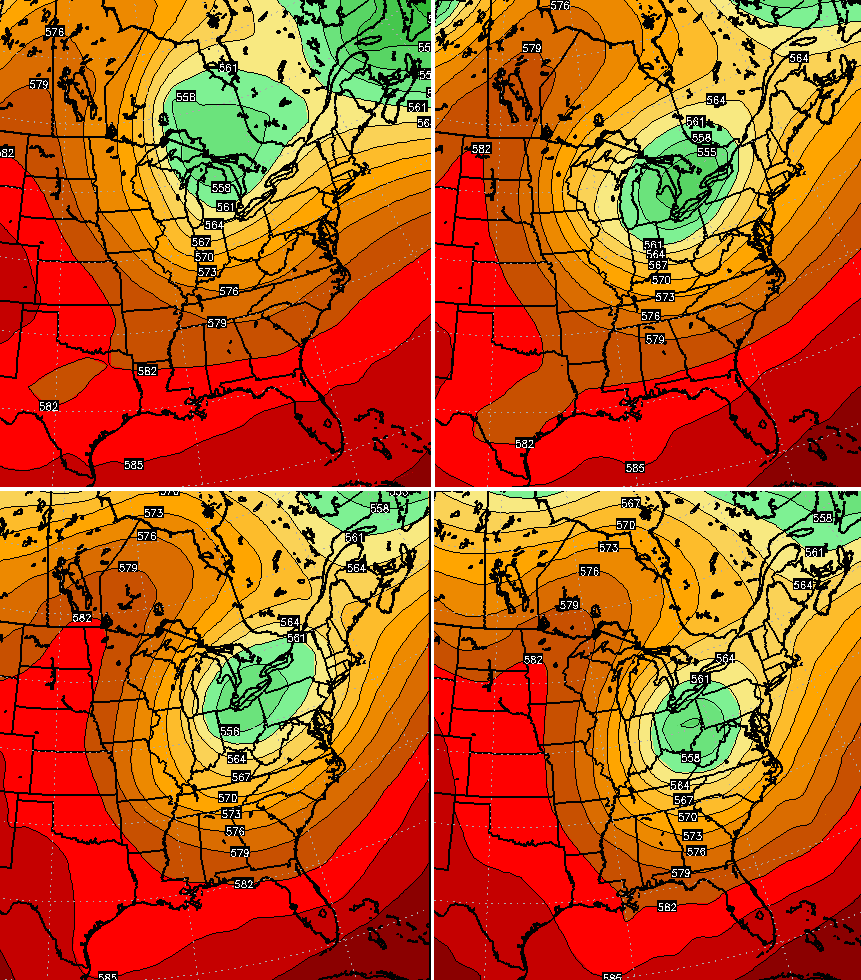 That can bring more ugly weather with gusty winds and showers, but the cool temps may be the big story. The European continues to show some low 60s for highs for a day or two…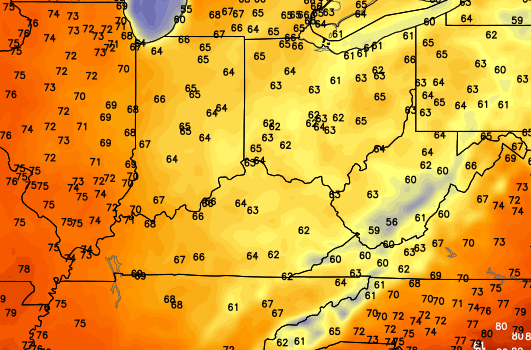 Have a great day and take care.