Good Thursday, folks. A potent storm system is rolling across the Ohio Valley today, bringing the potential for severe thunderstorms and local flash flooding. Once this rolls through here, things will look and feel more like late September than late July.
Storms today will come at us in clusters and can producing damaging winds and large hail. This action will carry us through tonight, with more general showers and storms continuing into Friday. In addition to the severe weather threat, these storms can put down enough water to cause flash flooding in some areas.
The flash flood threat is really something to monitor, considering storms like these can overachieve in terms of rainfall. I'm worried about a similar situation to what happened this past weekend developing somewhere across Kentucky.
Here are your severe storms tracking tools for the day…
The rains will taper off from west to east late Friday into Friday evening. This will be followed by a blast of early fall temps across much of the eastern part of the country. Highs this weekend stay in the 70s for several areas with lows dropping deep into the 50s. As a matter of fact, some of these numbers are near record lows by Sunday morning…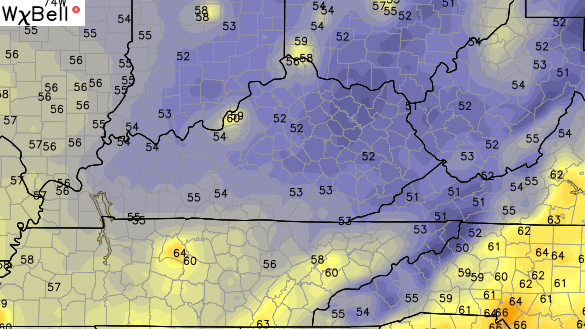 That is going to make for one AWESOME weekend of weather in the bluegrass state!
If the Canadian is right, another shot of cool comes our way into early August. Here it is showing both shots on the way…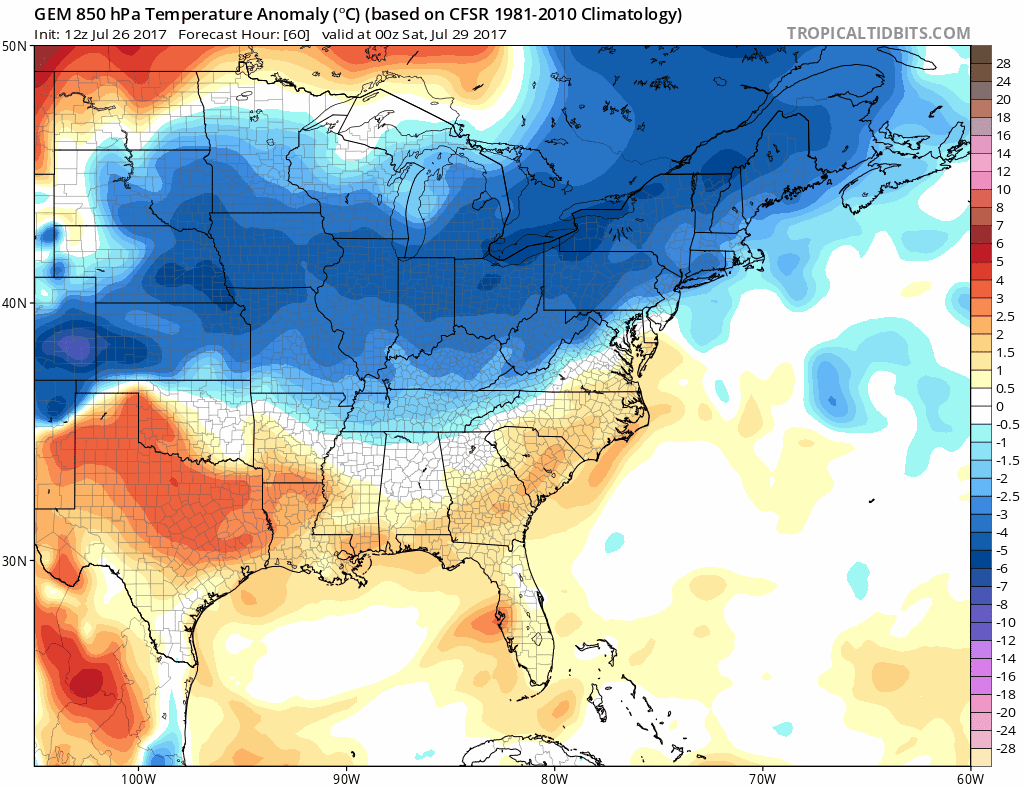 The European Model also has that second shot coming by the end of next week. Check out the showers and storms ahead of it…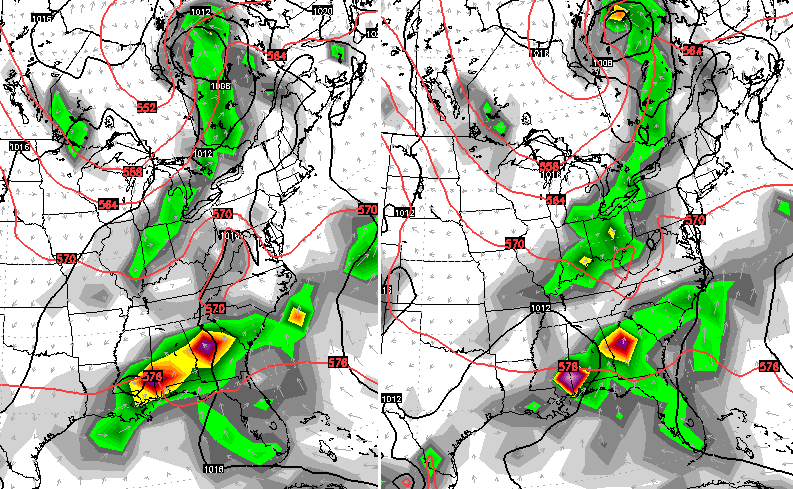 Have a great day and take care.