Good evening, everyone. It's all eyes on a dramatic change to winter weather coming our way next week. This is one of the colder December looks I've seen in many years for the country, and it's likely to stick around for a while.
As we inch closer to the pattern change of next week, we will start to focus more on individual systems showing up on the operational models. That said, operational models show a lot of variance from run to run, so we have to be mindful of that.
Let's look at how the European Model brings the cold in with a front and wave of low pressure along it Tuesday and early Wednesday…
Just like the Canadian and earlier GFS runs, the European model has some snow behind the front…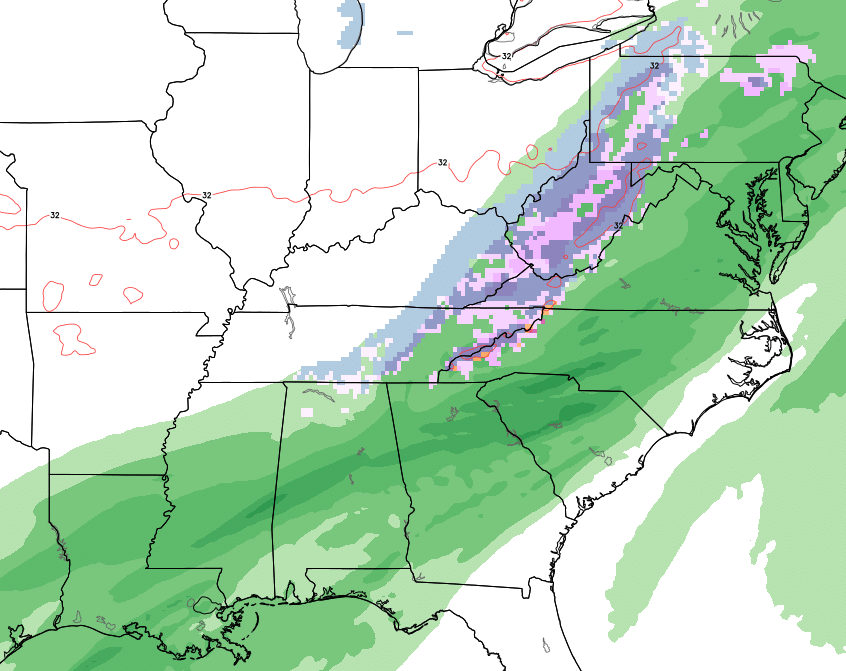 Cold air then overwhelms the pattern for the end of next week. The European Model then takes the trough and goes crazy with a system digging in from the north. Check this thing out…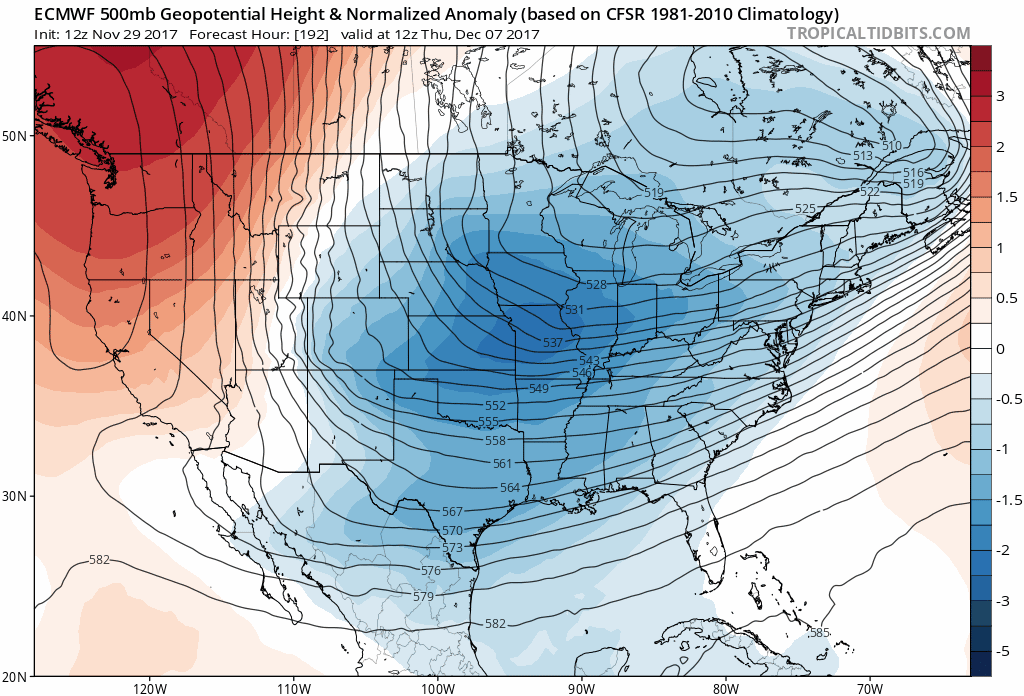 With the European Model digging this thing sooooo far south, it develops a huge storm coming out of the Gulf late next week…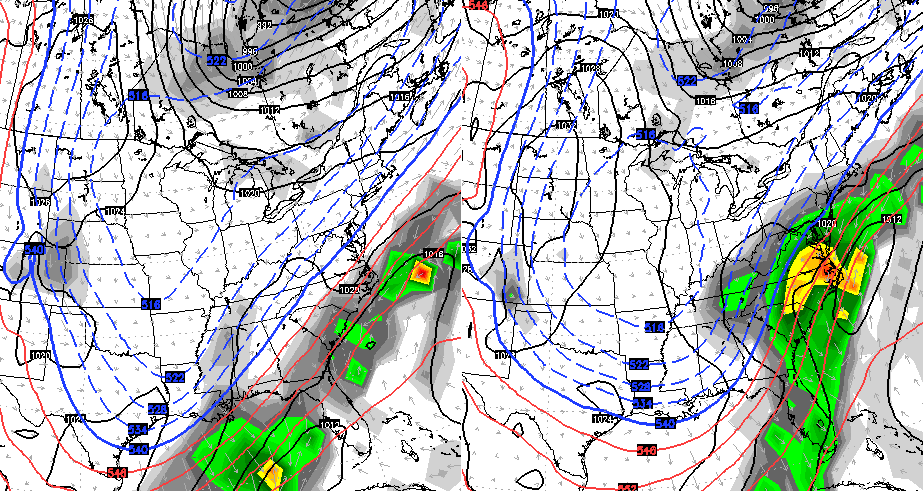 Given the upper levels on the European Model, that system would get thrown back west,
Again, it's way, way, way, way too early to get too caught up in individual snow threats. However, I do expect several snow chances through December and expect the month to finish above the normal.
The GFS Ensembles continue to grow more confident in snow chances over the next 2 weeks…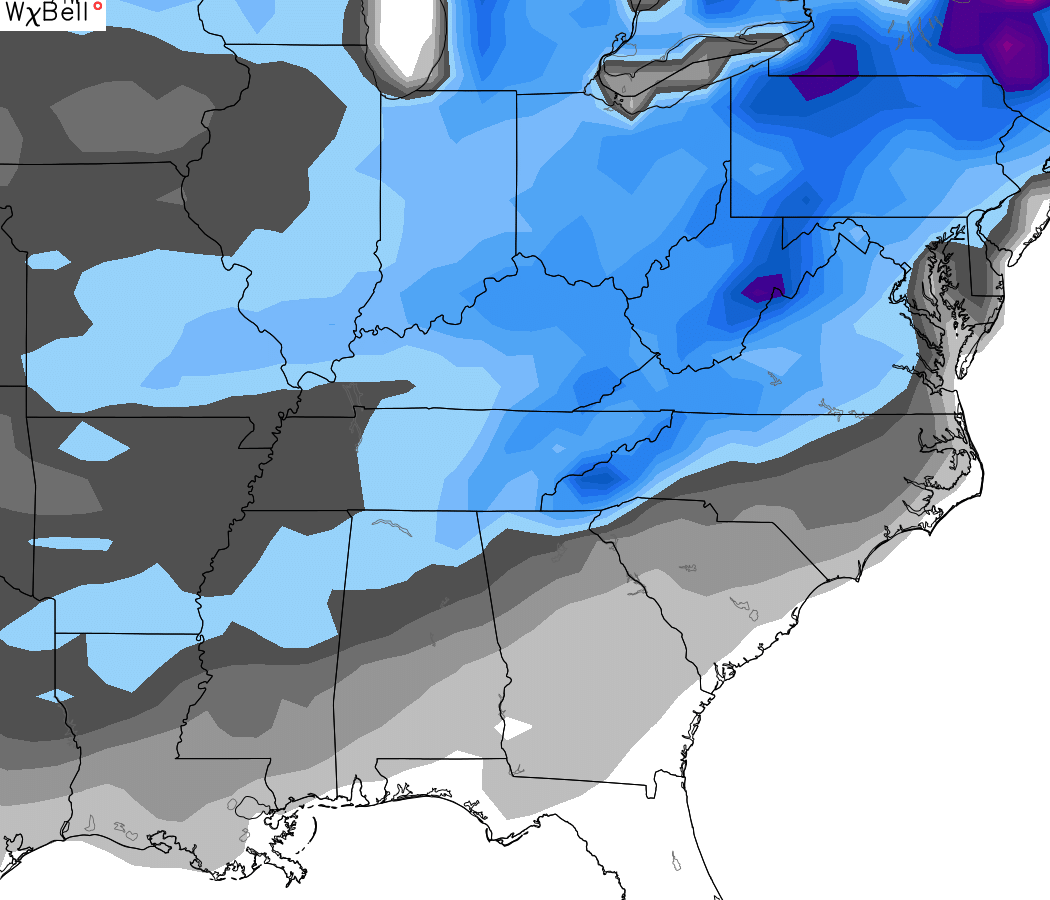 Look at how far south the snow chance goes… That's the power of arctic cold shots lined up over the next several weeks.
Let me say this… Some extreme options are on the table for December.
I will see you guys tonight for the normal update. Make it a good one and take care.