Good Thursday to one and all. A cold front is bringing a few showers to the state today, but this is nothing compared to what's coming next week. Our much ballyhooed pattern change to winter is on the way, and the setup continues to advertise an extreme look across the country.
Before we get to the winter part of the program, let's track a few showers from west to east…
Temps behind this front will only drop into the upper 40s and low 50s for Friday highs. That's actually about normal for day one of December.
Milder air presses back in this weekend as we keep a partly sunny sky.
Let's make sure to soak it up because a massive change blows in here early next week. A MAJOR blocking event is unfolding in the high latitudes into the North Pole. This will force arctic shots of air to dive into the country.
The front that gets the ball rolling moves in with showers and a few thunderstorms late Monday into Tuesday…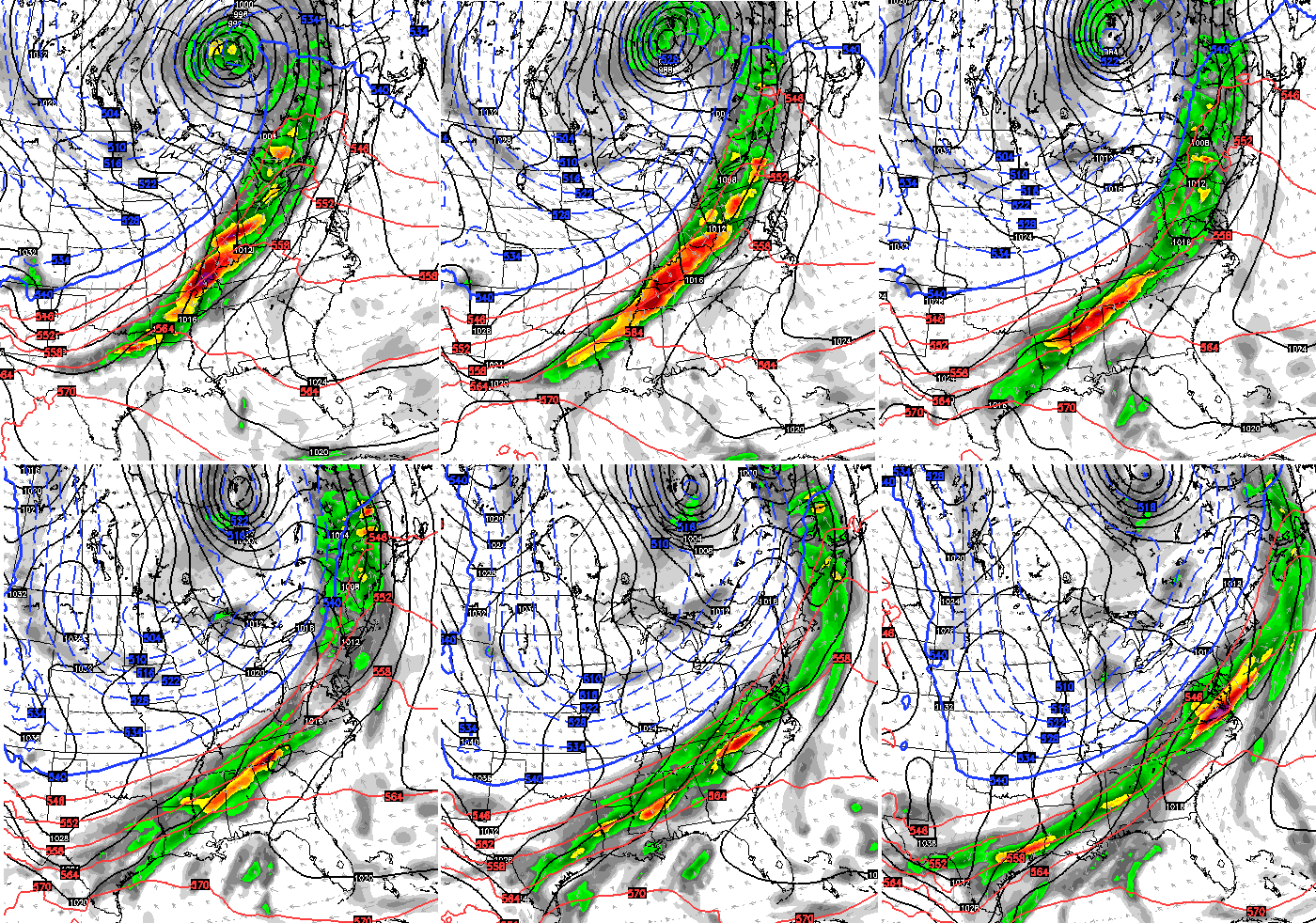 Temps spike deep into the 60s ahead of the front, then crash behind it, with the coldest air arriving on Wednesday. The GFS has some light snows brushing the region…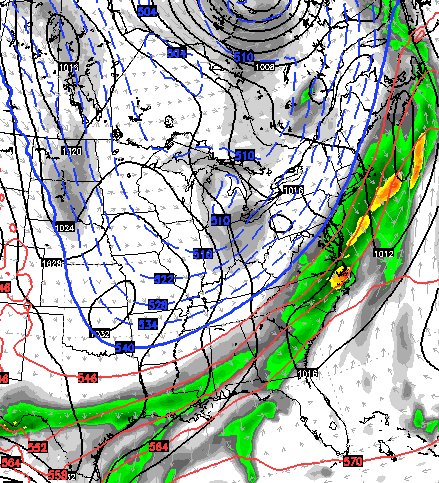 The European has the same system, but is just a little stronger with it…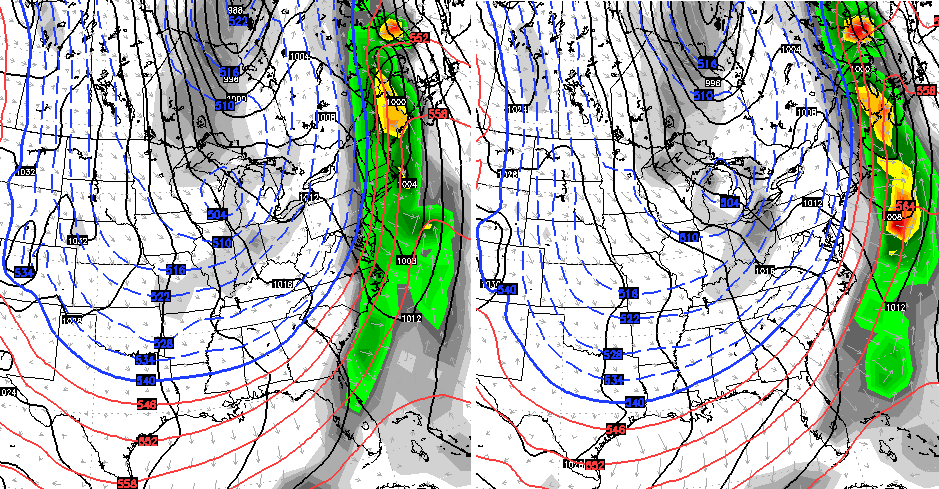 That's just the beginning of what may eventually become headline making cold across the country. Watch how these arctic shots just reload and come at us over the next two weeks…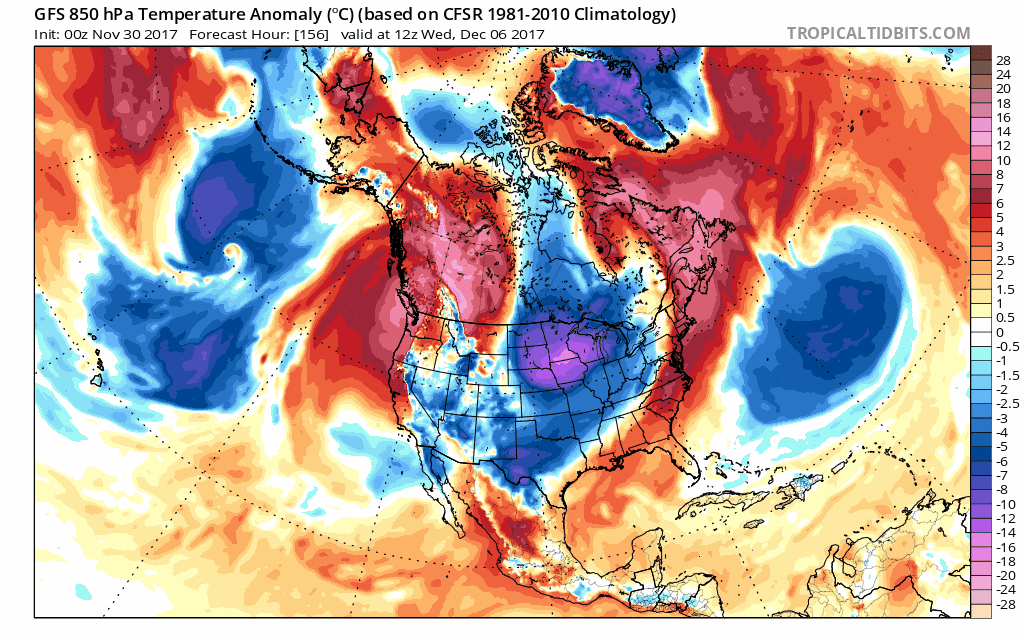 It's amazing to see how stable that extreme pattern becomes. These arctic cold shots will grow colder with each passing one, as we lay down a snowpack across the country.
Each of these shots may also be accompanied by snow chances around here. The GFS is off to the races with these snow systems from the northwest. The model has 2 different ones diving in here from next Friday through Sunday…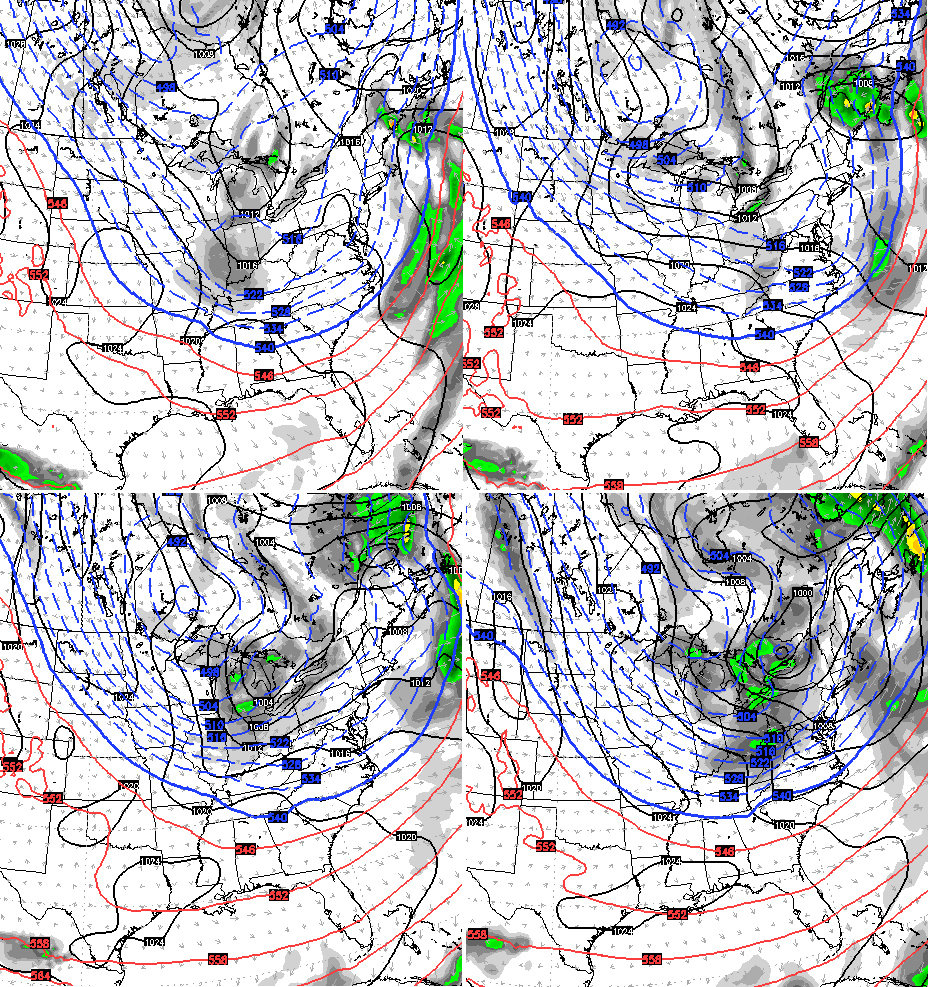 Here comes another a few days later…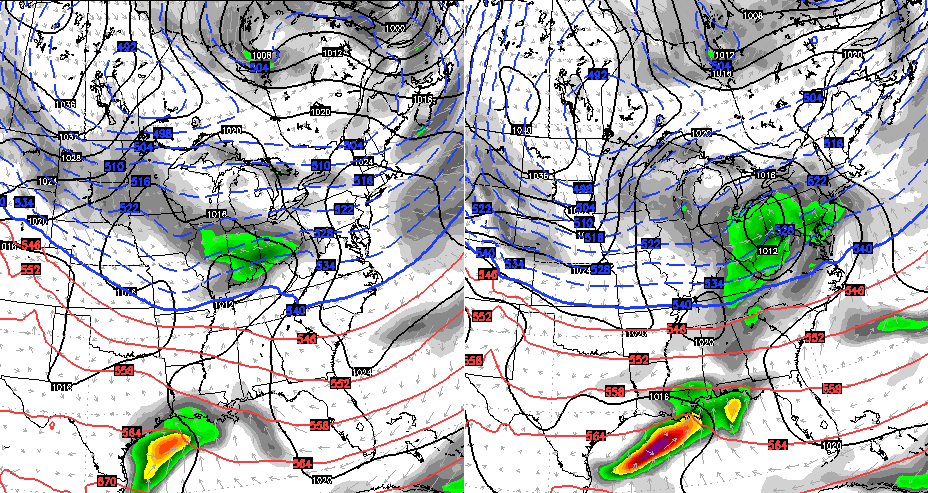 And a few days after that…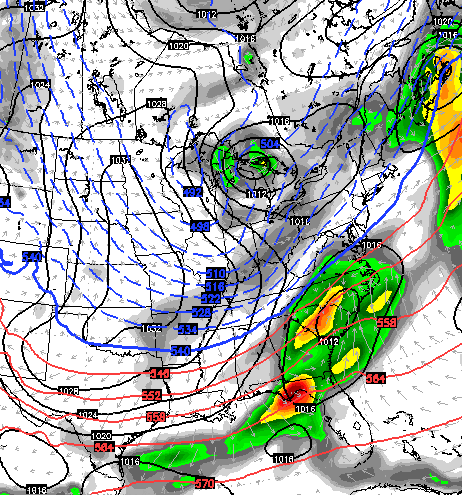 I will have updates later today, so check back. Have a great day and take care.