Good afternoon, gang. It's a gloomy day in the bluegrass state, with clouds and scattered showers working through here. Today's shower chance is what the focus of this update is all about. I mean, that's all you guys are wanting to know, right? I kid, I kid. The focus continues to be on our massive pattern change just a few days away.
The change takes place early next week and will be fun to watch. We go from 60s and thunderstorms Monday into early Tuesday, to 20s and the potential for snows flying Tuesday night and Wednesday. That kicks off a prolonged period of winter weather engulfing much of the country.
This initial system early in the week continues to look stout. Watch how the Canadian makes the transition from thunderstorms to snows in just a few hours…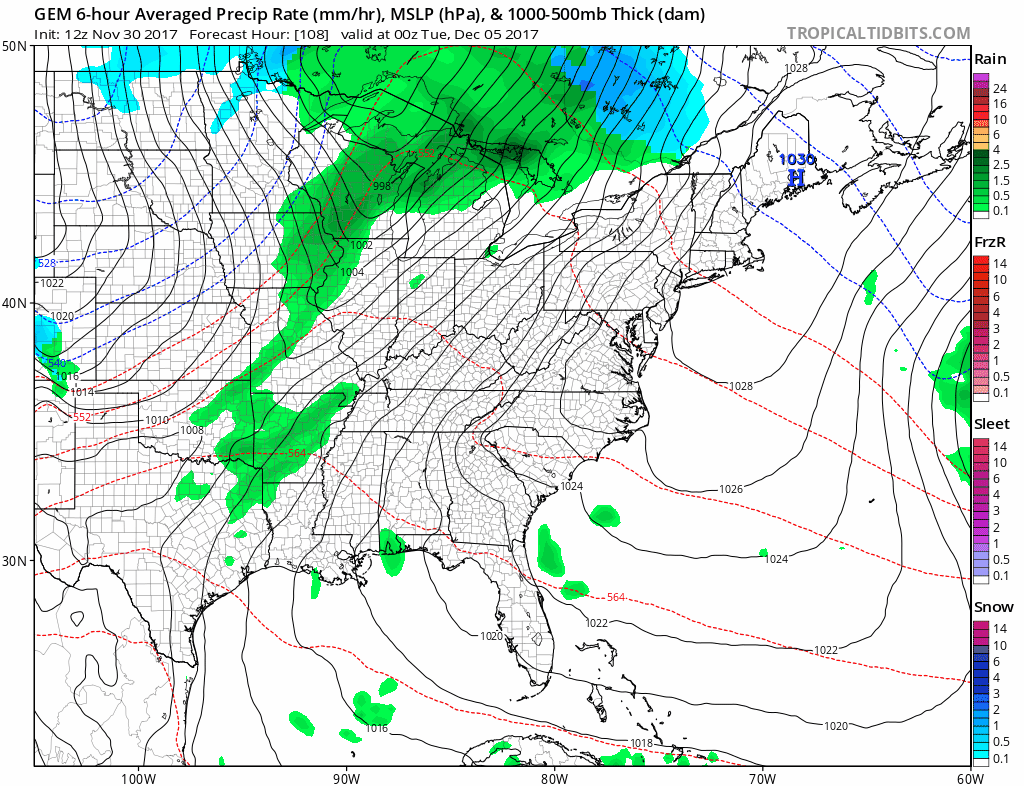 You can also see a light snow system following that up.
The GFS looks similar to the Canadian with the thunderstorms to snow chance, but also cranks out a big storm along the east coast…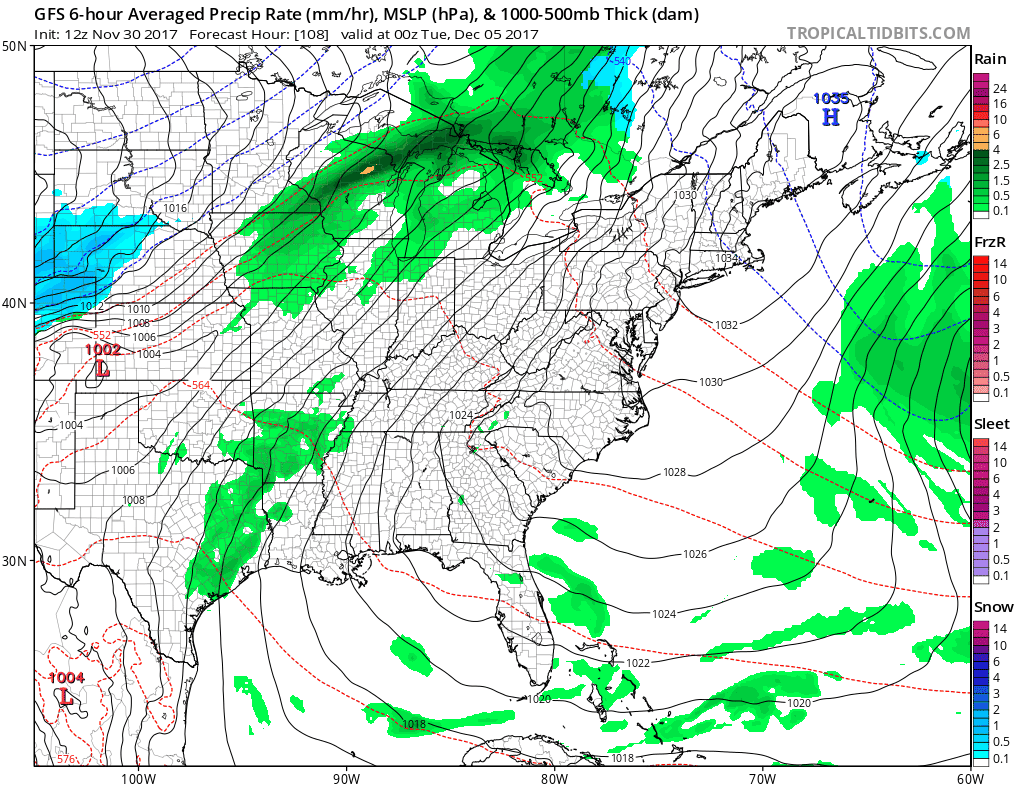 Here's a better look at the GFS transition from storms to snowflakes for Tuesday night and Wednesday…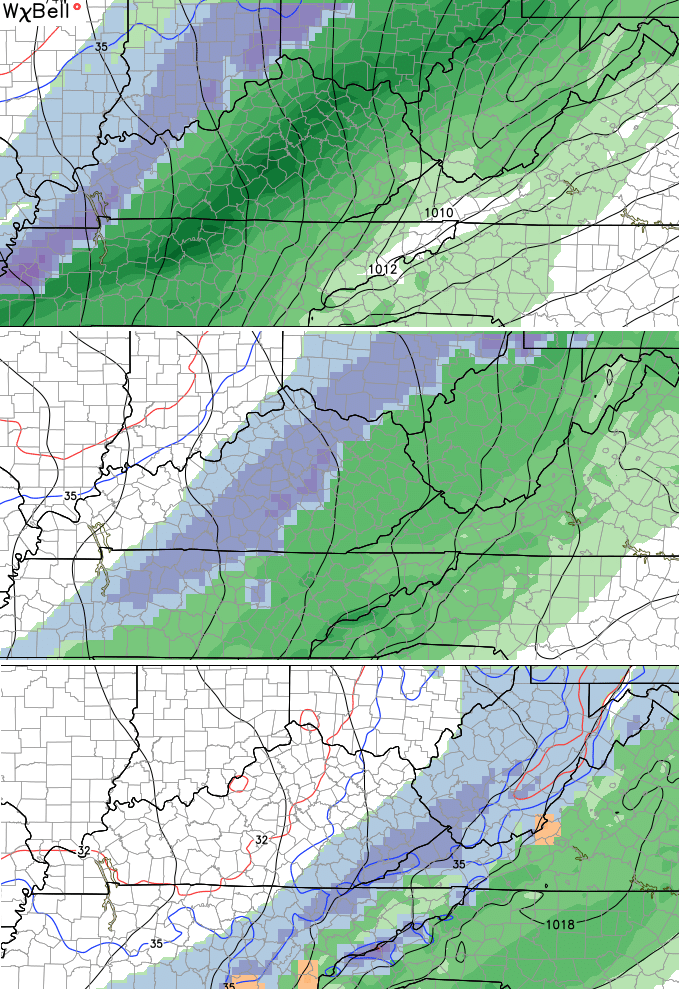 Can we actually go from heavy rain and storms to a period of light snow? Absolutely we can. Does that mean we will? Of course not, but it's on the table.
The GFS then brings arctic snows in here from next Friday through Sunday…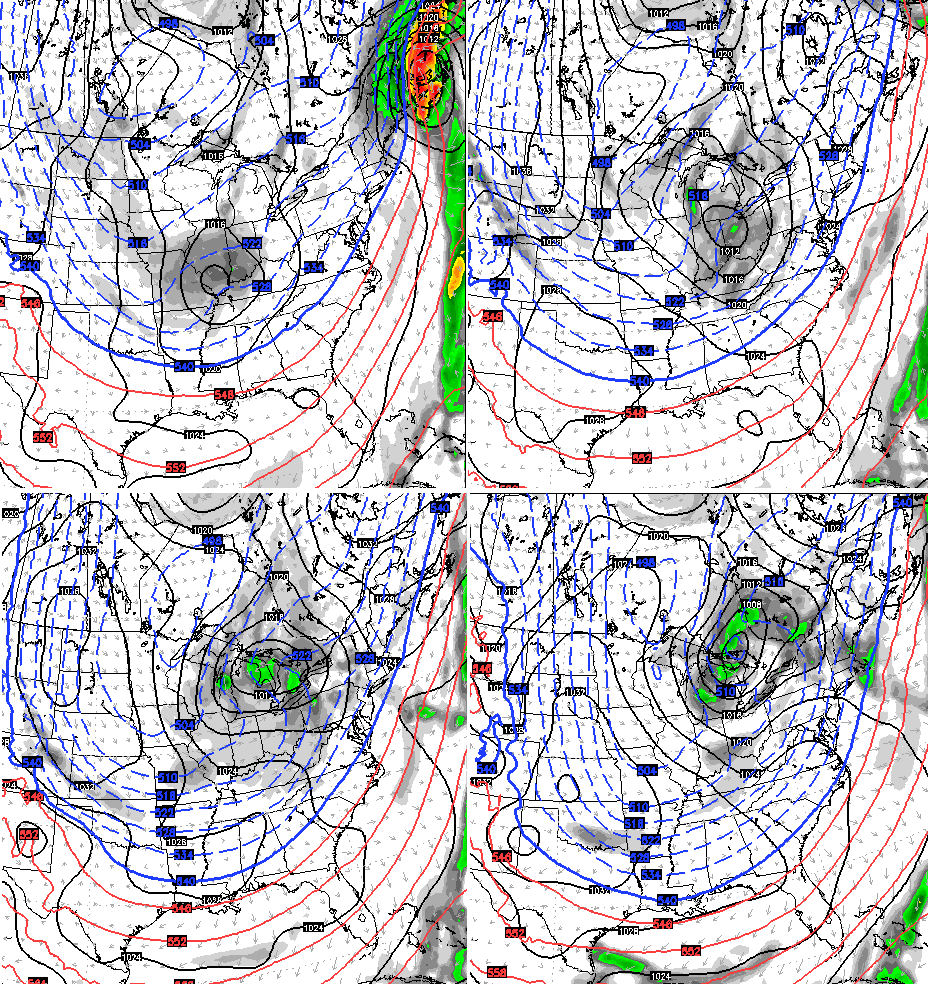 My goodness that's a cold look. The model throws more our way a few days after that…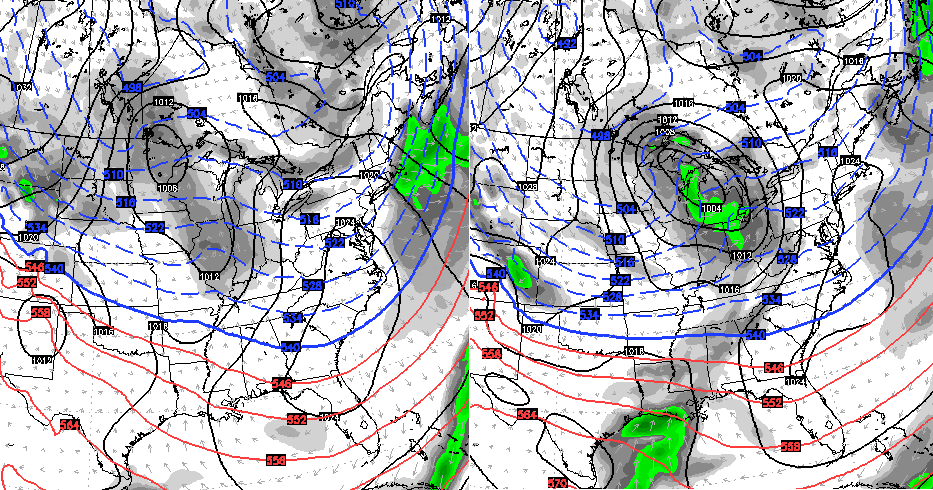 Winter weather lovers have got to be absolutely loving the upcoming pattern!
I will have another update later today. Make it a fantastic Thursday and take care.