Good evening, folks. It's full steam ahead toward a major pattern change coming early next week. The transition period looks fun, with the potential for a prolonged period of harsh winter weather for much of the country to follow.
There really isn't much change in my overall thoughts on where the pattern is going. This thing has been set in stone for a while now. The only questions are, how cold can it get and how much snow can the pattern produce?
The GFS keeps with the theme of heavy rain and storms on Tuesday, with a major drop in temps Tuesday night into Wednesday, with some flakes showing up…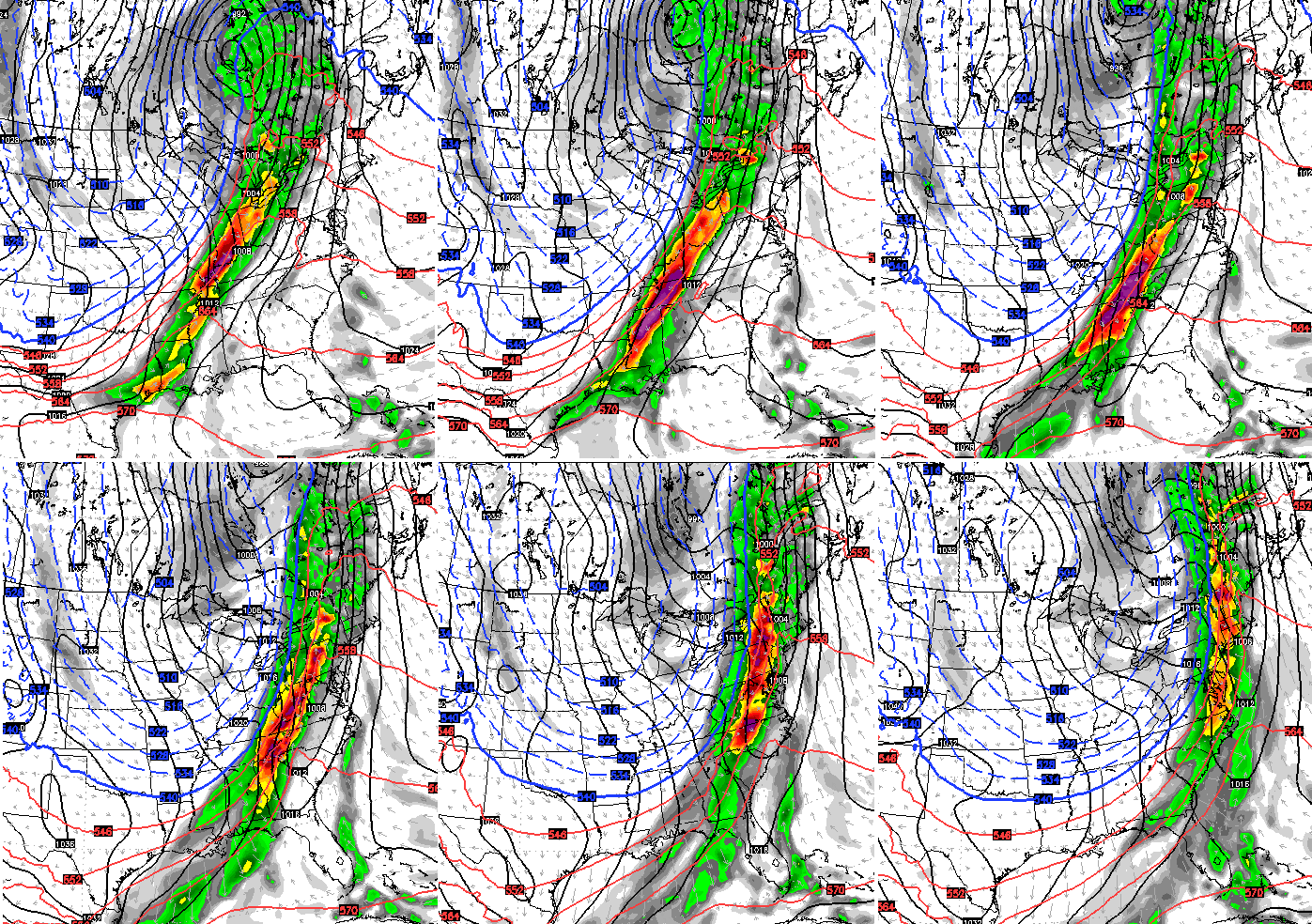 Here's the model showing the switch from thunderstorms to snow in just a few hours…

I'm not sold on that exact scenario playing out, but there is certainly a possibility.
The European Model is giving me a different look with each run. I expect all the models to do just that in the coming days because this is a pretty extreme pattern shaping up.
The Euro takes the front through a little quicker Tuesday night and brings some light snows in here for Wednesday…

The model then doesn't know what system to focus on from Friday through Sunday, but produces some rounds of light snows in that DEEP trough…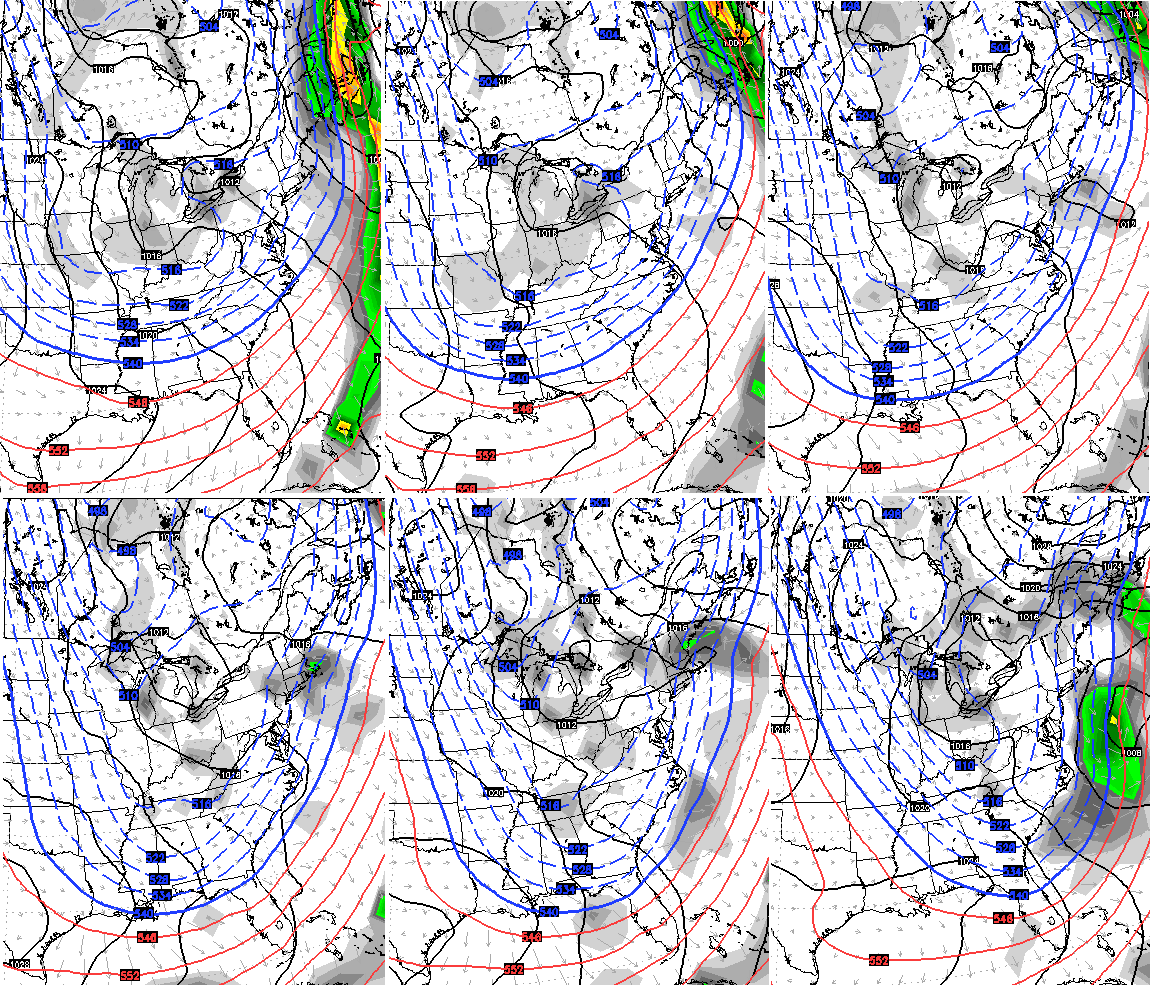 The GFS keeps putting more emphasis on a potent clipper diving in…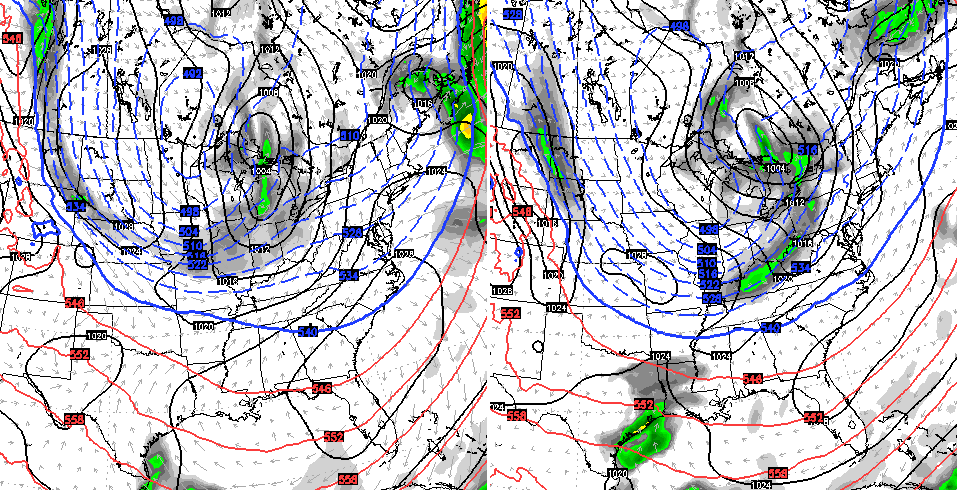 And keeps showing another right behind that…

If we get true clippers in this type of pattern, those things can really overachieve.
As the blocking pattern continues into the middle of the month, watch how the arctic cold keeps reloading and diving in here…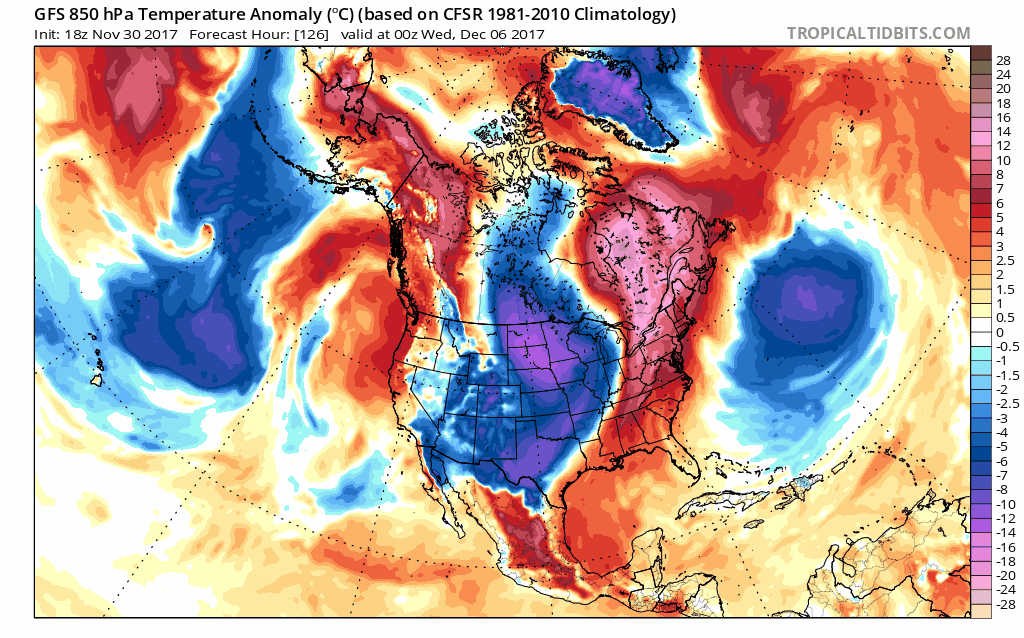 Extreme options in all modes are on the table going forward.
It took until just hours before December starts, but the CPC is finally on board with a colder than normal month…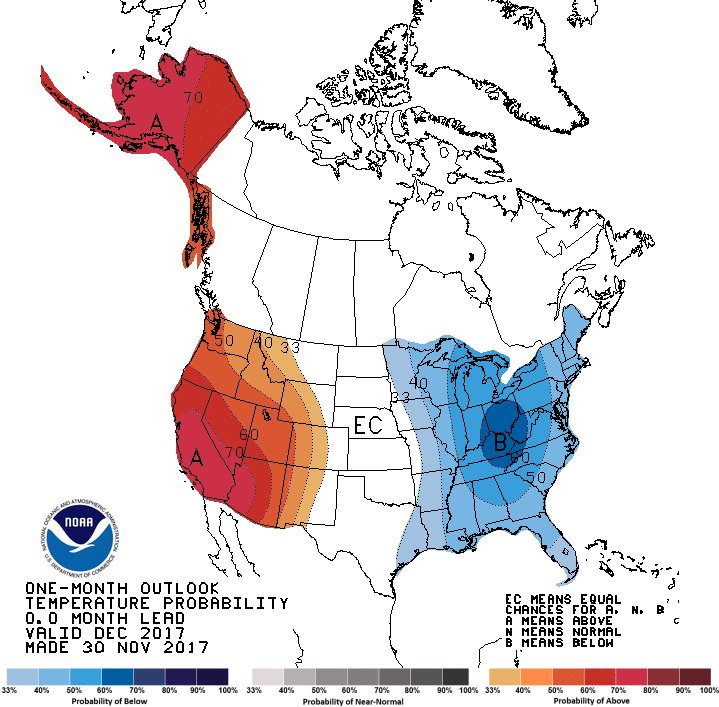 I will see you later tonight for an update. Make it a good one and take care.