Good Friday, folks. The month of December is off and running with temps all over the place out there today. While the weekend weather looks nice, things are about to take a turn toward the wintry side of life. The pattern over the next few weeks has a lot of potential, so buckle up.
Before we  get to all that, let me say a few words about today's weather. Fog may be quite thick this morning into parts of central and eastern Kentucky. This fog may be awfully slow to burn away today. If that's the case, temps would be much chillier for areas keeping the fog and low clouds.
Something similar may try to play out on Saturday, but a southwesterly wind will certainly stir the atmosphere up some. Highs should hit the 50s for most, with a 60 for the west.
Sunday's forecast: See Saturday. 🙂
The fun begins early next week as a strong cold front works toward Kentucky. Ahead of this front, winds will crank and temps will spike deep into the 60s. Showers and thunderstorms will then develop and work across Kentucky Monday night into Tuesday. As the front moves through, temps will then tank Tuesday night and Wednesday…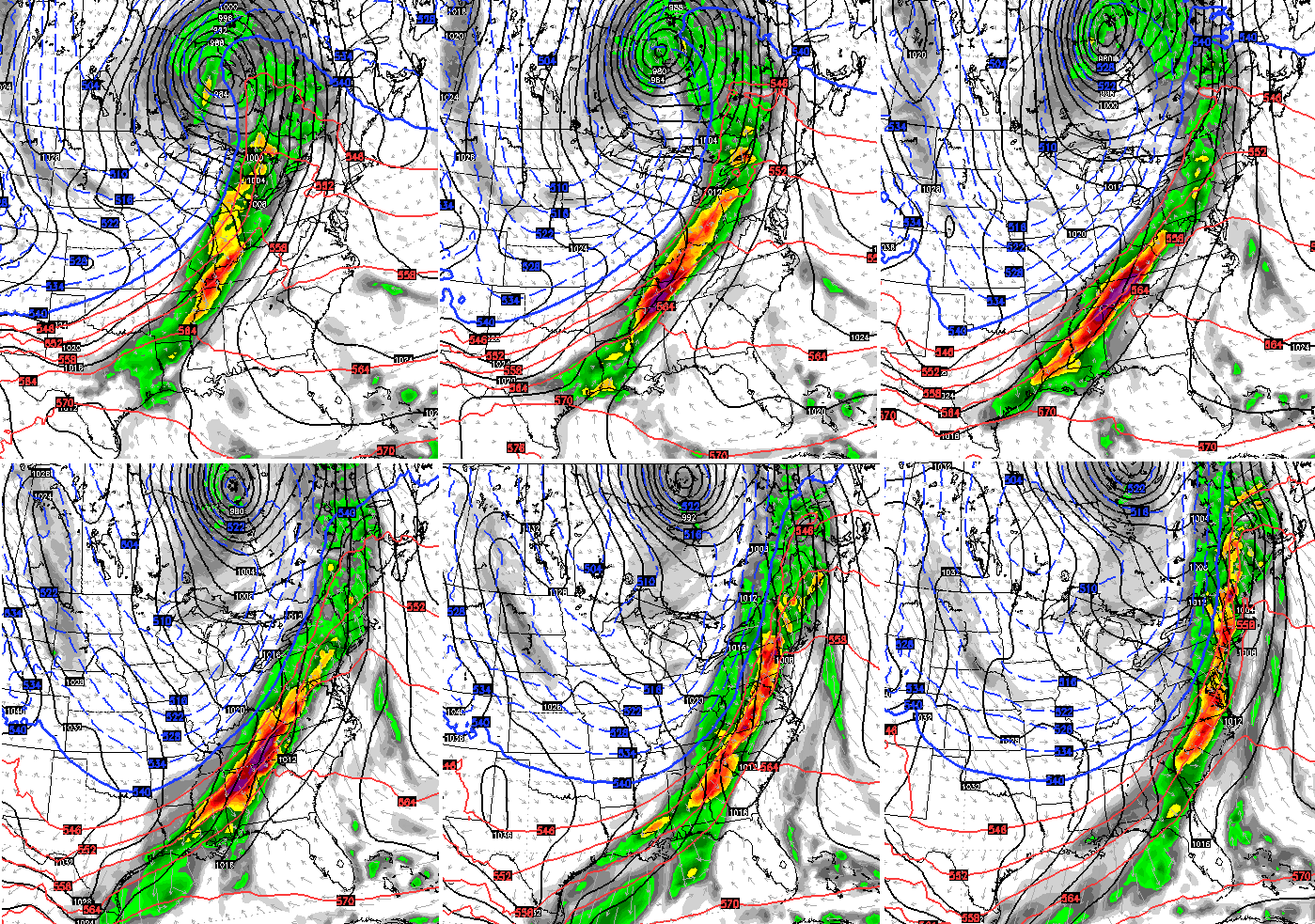 Some heavy rain totals are a possibility…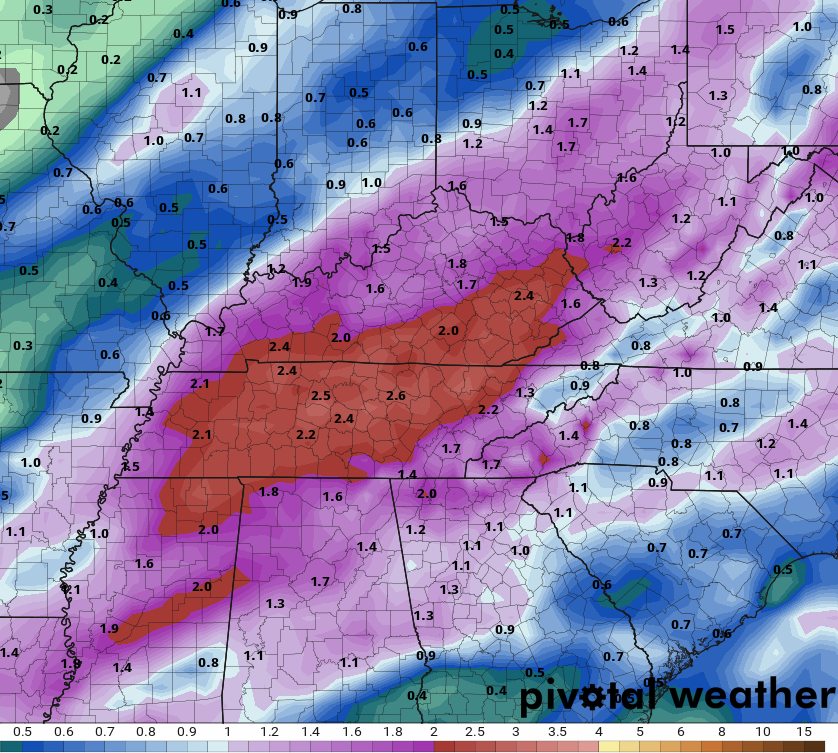 The GFS continues to indicate the potential for a change to light snow right behind the front Tuesday night and early Wednesday…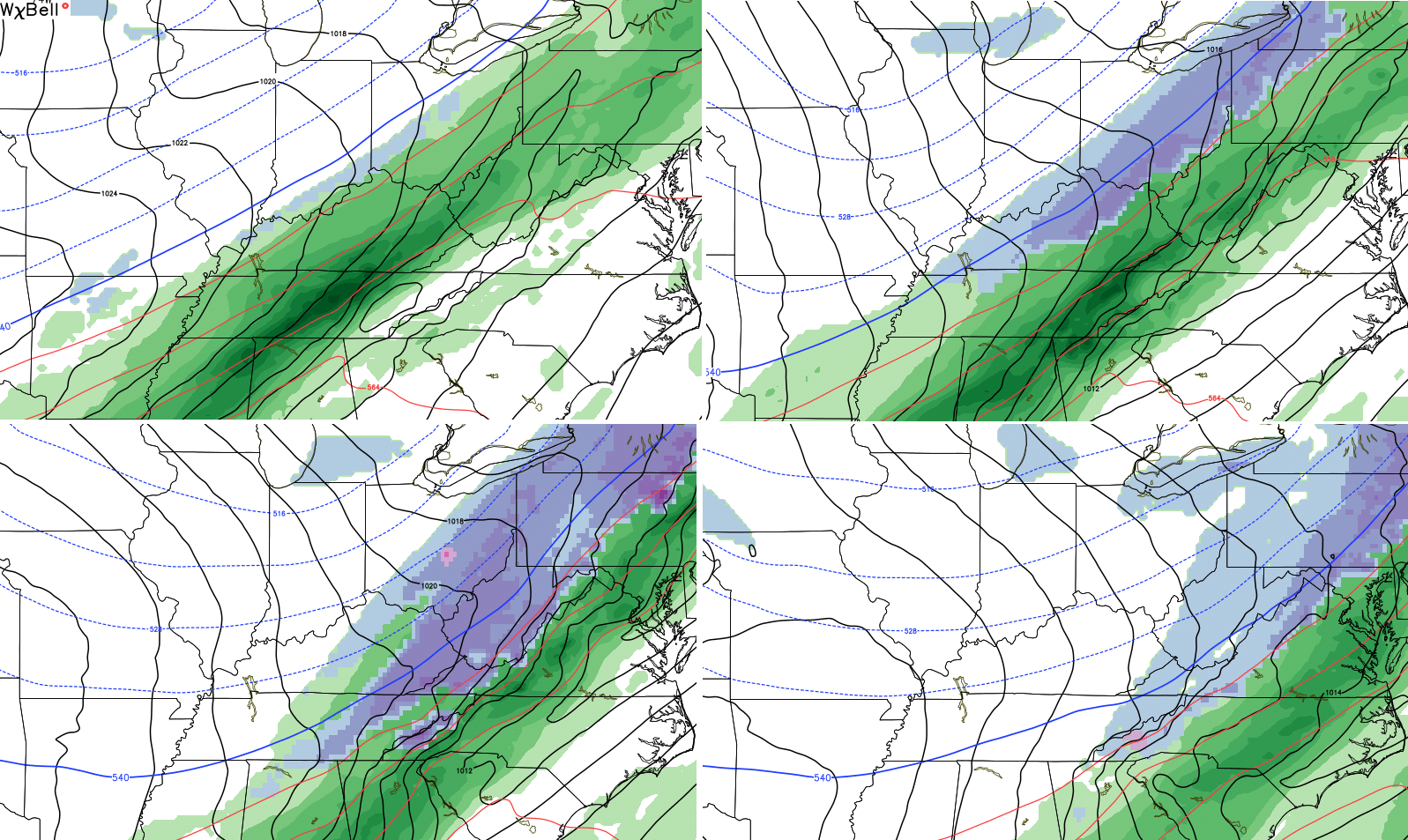 Again, I'm still not completely sold on that scenario playing out, but the odds of that are increasing.
Flakes or not right behind the front, the cold takes hold and we will be watching the potential for several systems to drop in from the northwest. The GFS brings a couple of clippers into town from Friday into next weekend…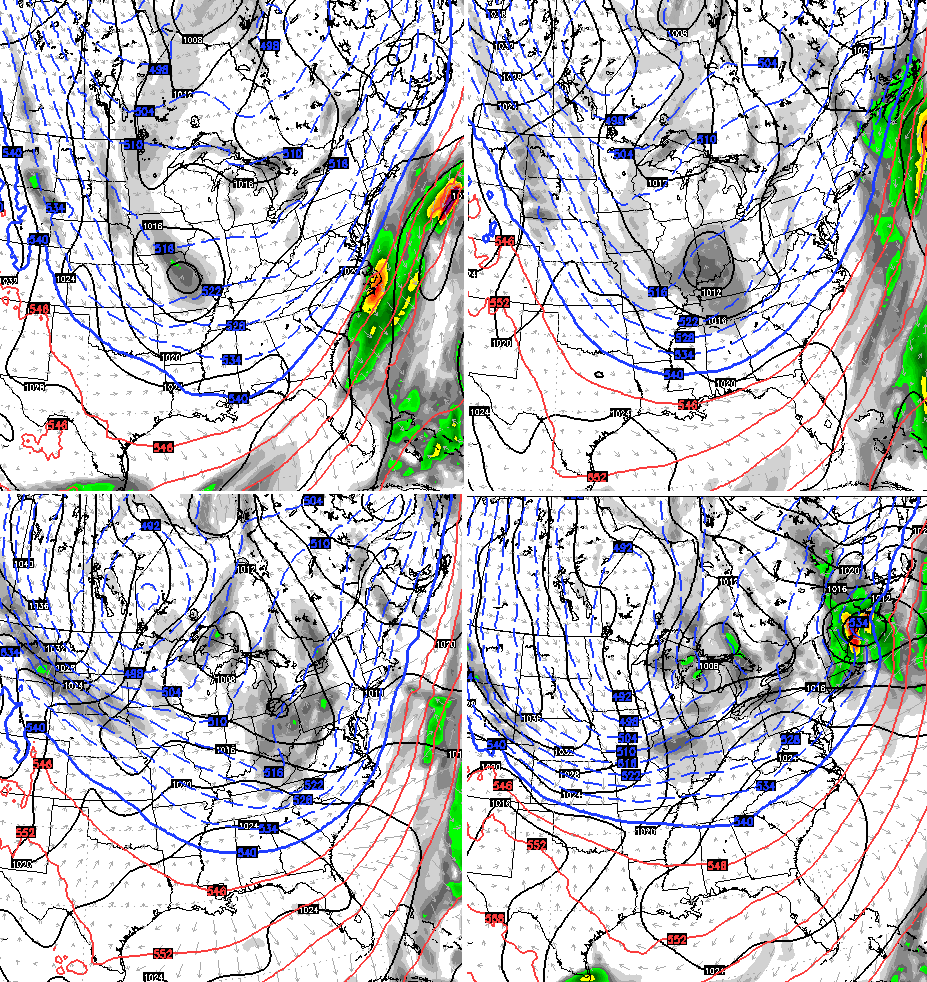 A few days later, it tries to round the bend of the trough with a deeper system…

The GFS has been very consistent in a general sense with the individual systems showing up over the next week or two. The normally reliable European Model gives me a different solution with each run. While it has the cold setup, the individual systems are totally different with each run. The Euro appears to be having trouble with the initial trough coming from the west early next week, throwing the rest of its run off.
I'm not saying the GFS is spot on with everything (it's not at all), but it's steady and probably closer to reality.
Just watch those arctic shots showing up over the next few weeks…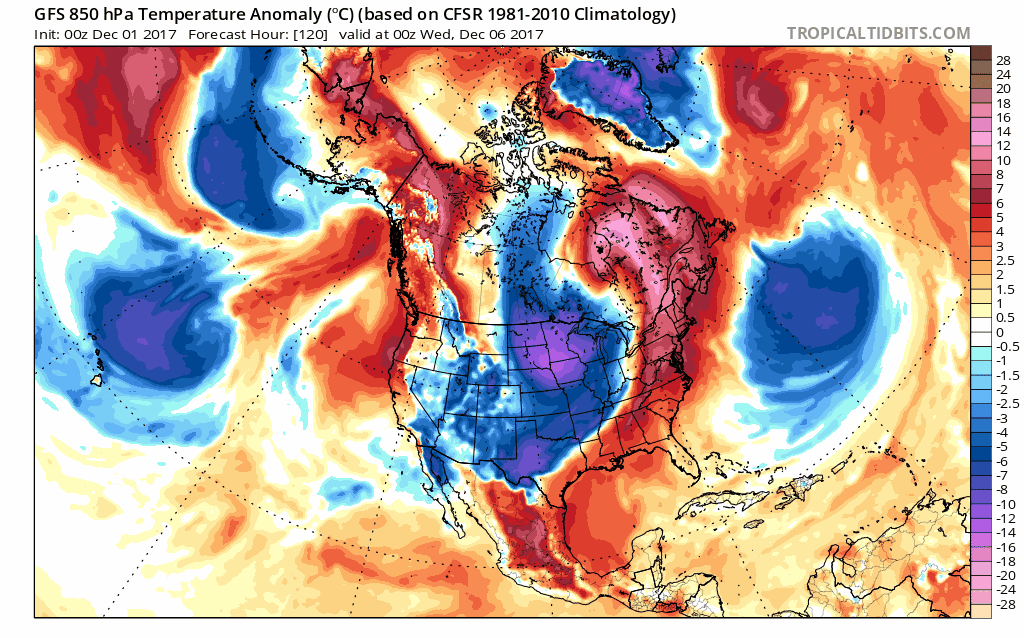 We will likely see several snow chances during this time, but that's about all I can say. Those will be handled on a case by case basis as we get closer to each system.
That said, the Ensembles continue to like our snow chances over the next 2 weeks. Check out the last few runs…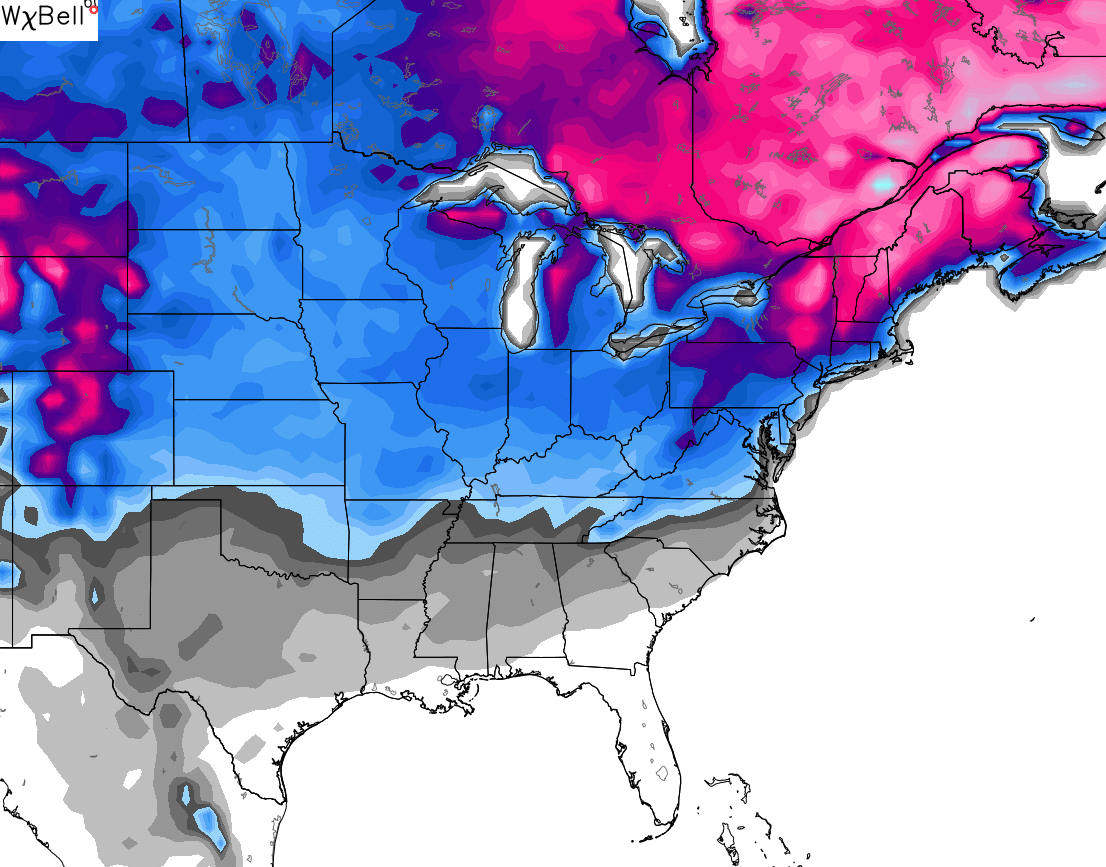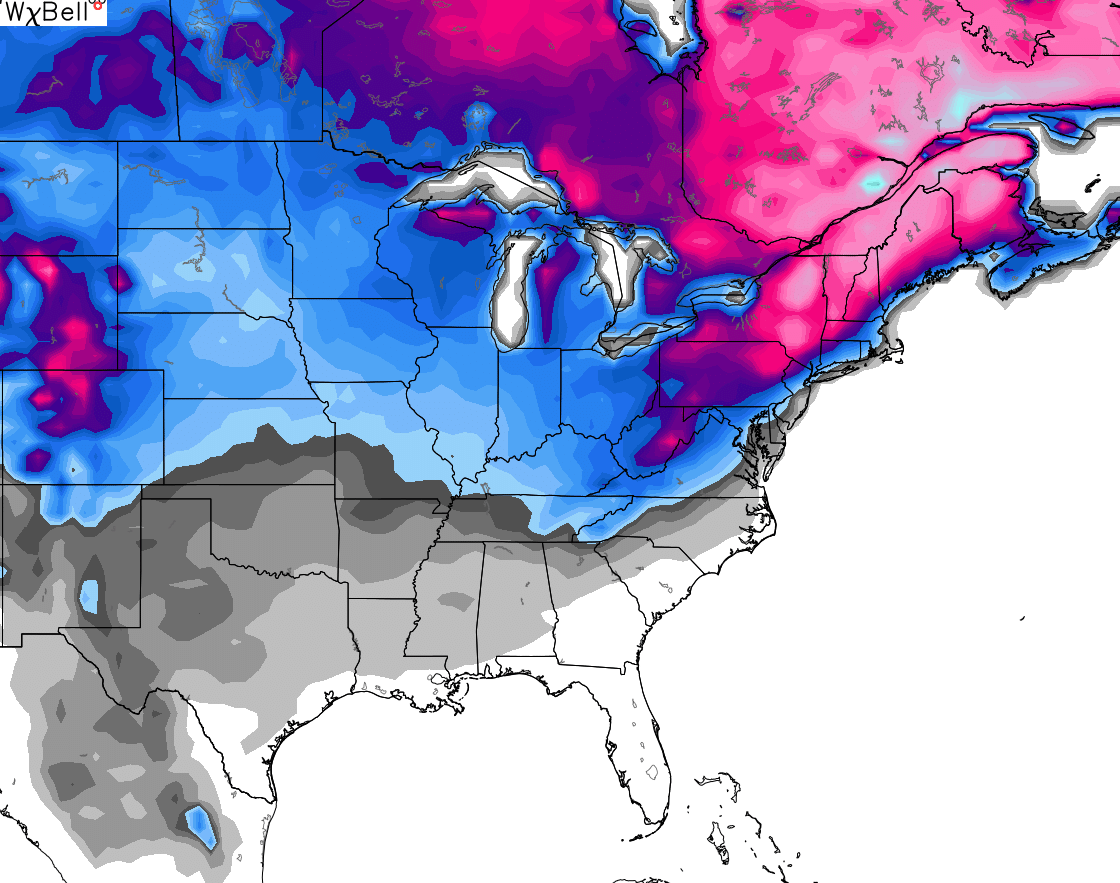 I will have updates later today, so check back. Make it a good one and take care.