Good afternoon, everyone. We continue to roll into a milder weekend, but it's all about Old Man Winter crashing in here next week. It's a pattern that has been well telegraphed and continues to show up very strongly as we get closer.
Our cold front slams in here on Tuesday showers and storms, gusty winds and a HUGE temperature drop. The GFS keeps showing a change to wet snow on the back edge of the precipitation shield Tuesday night and early Wednesday…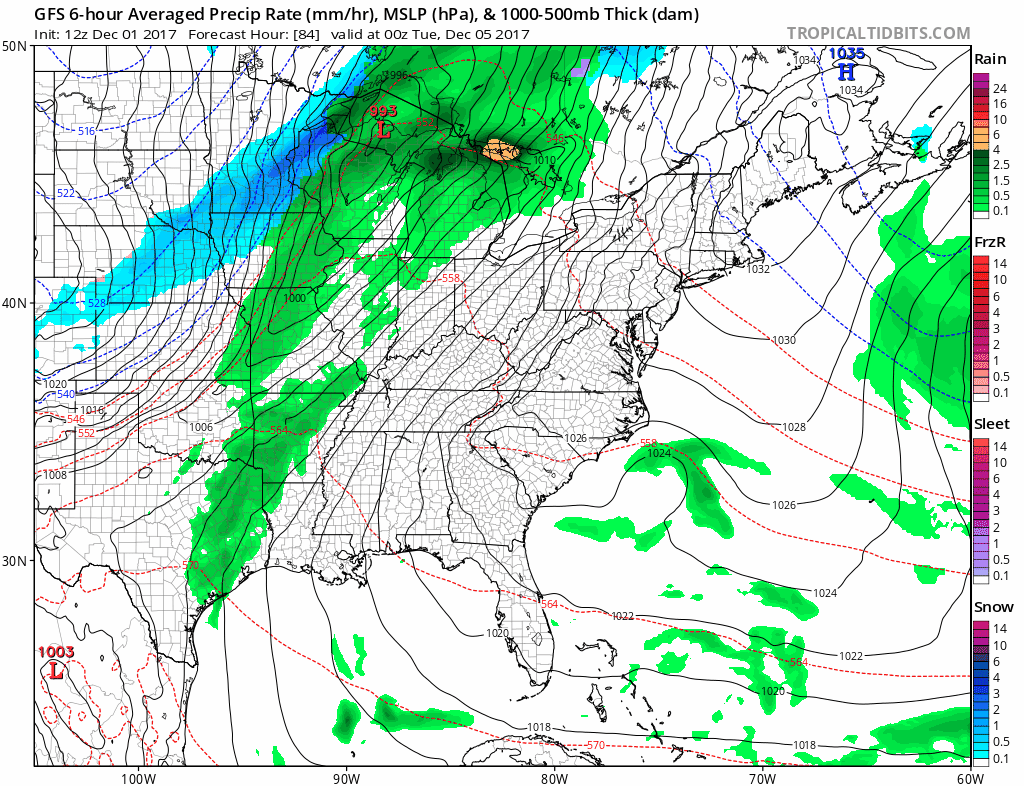 Here's a closer look at the chance of snow…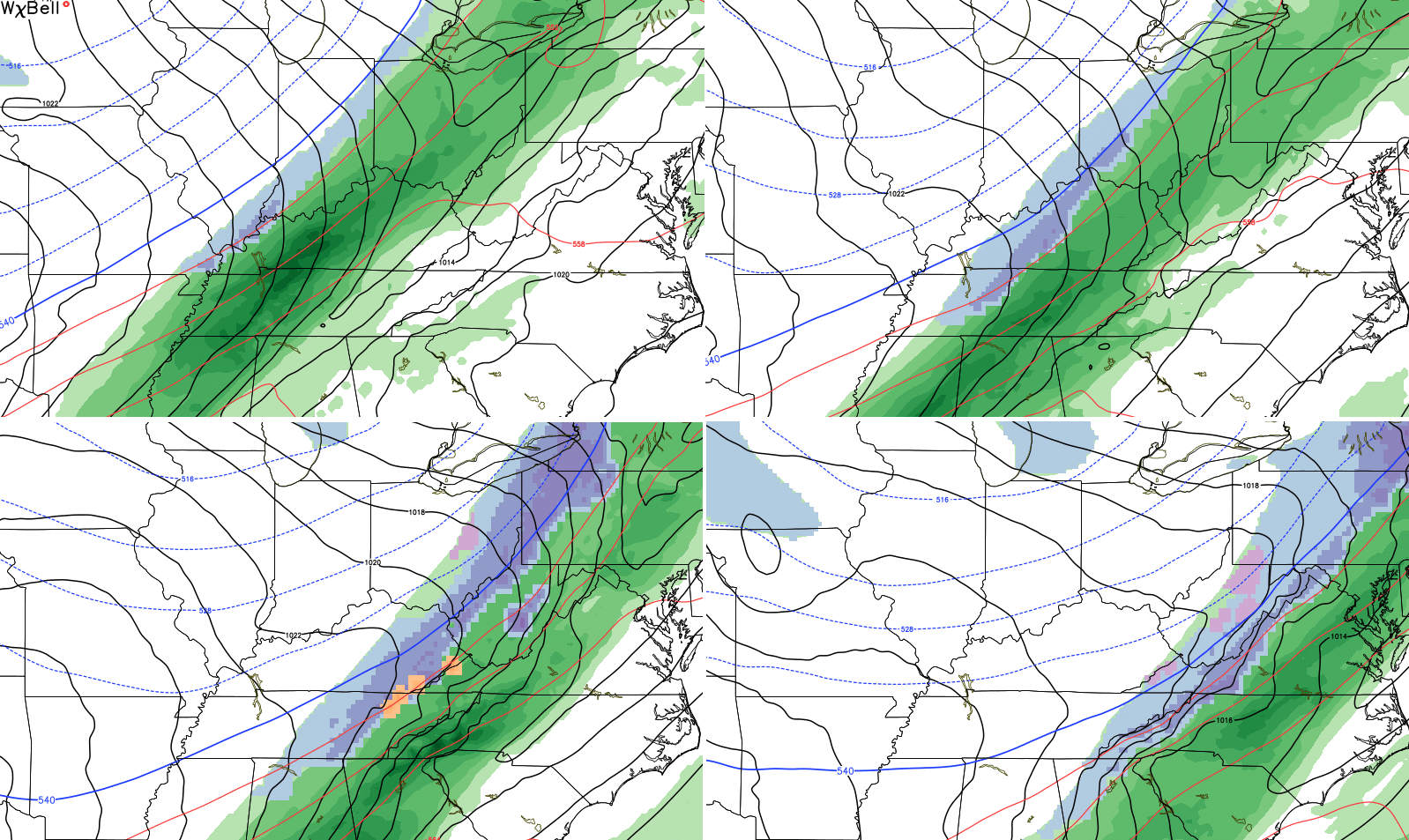 The Canadian continues to be very similar with that look, upping the chance for, at least, a few flakes of snow flying around.
As the arctic cold continues to dive southward behind all that, clippers show up starting Thursday and going through next weekend…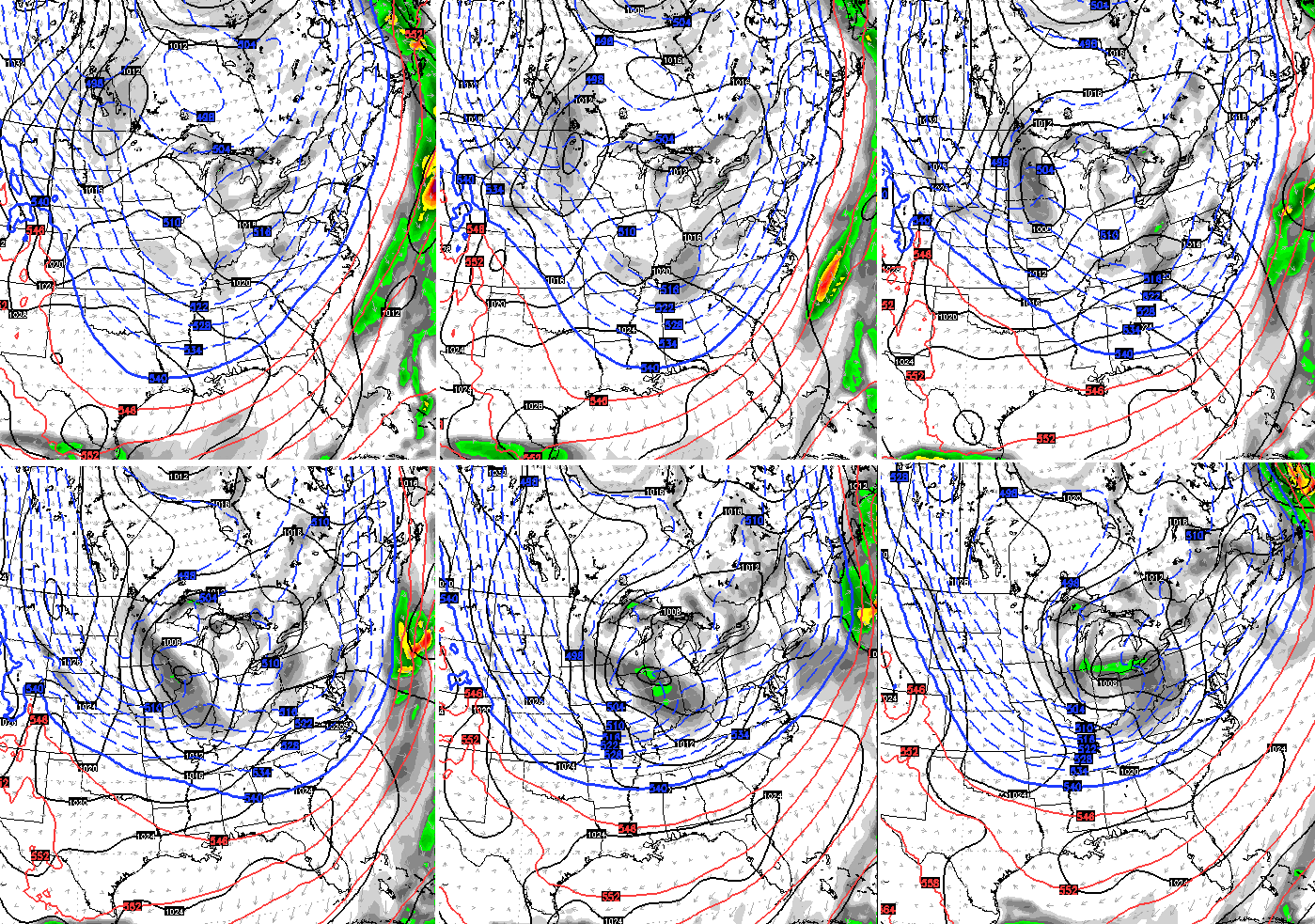 Clippers embedded with a true arctic northwesterly flow are usually overachievers. Any snow from those would have a high ratio, too.
Wind chills with that clipper to start next weekend on the GFS…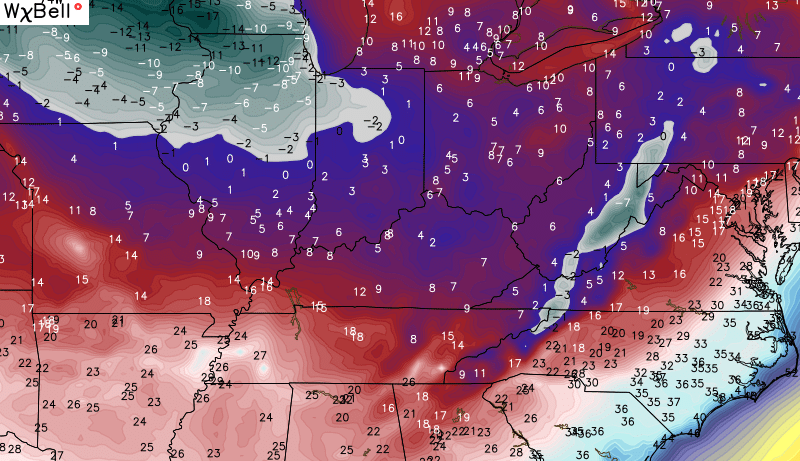 The model keeps the blocking in place through the end of the run, with additional snow systems showing up on it. Several runs have also shown some brutal cold…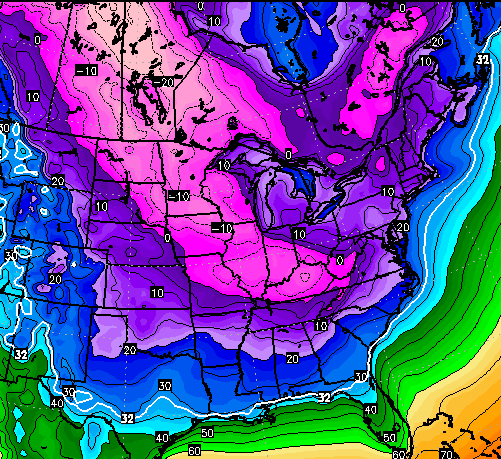 I will have another update this evening. Have a great day and take care.