Good evening, everyone. It's all eyes on the major pattern change coming in here early next week, and the potential extreme setup that follows that up. There's a ton to track over the next few weeks and it all starts with the system coming in early next week.
The system rolling in here on Tuesday will set up a wild ride. Temps ahead of this hit the 60s, winds may reach 40mph or greater and showers and thunderstorms will be likely.
Behind the front, temps drop quickly into the upper 20s and low 30s by Tuesday night. The race is on for the cold to catch the back edge of the departing rain shield. The GFS keeps showing the two hooking up briefly…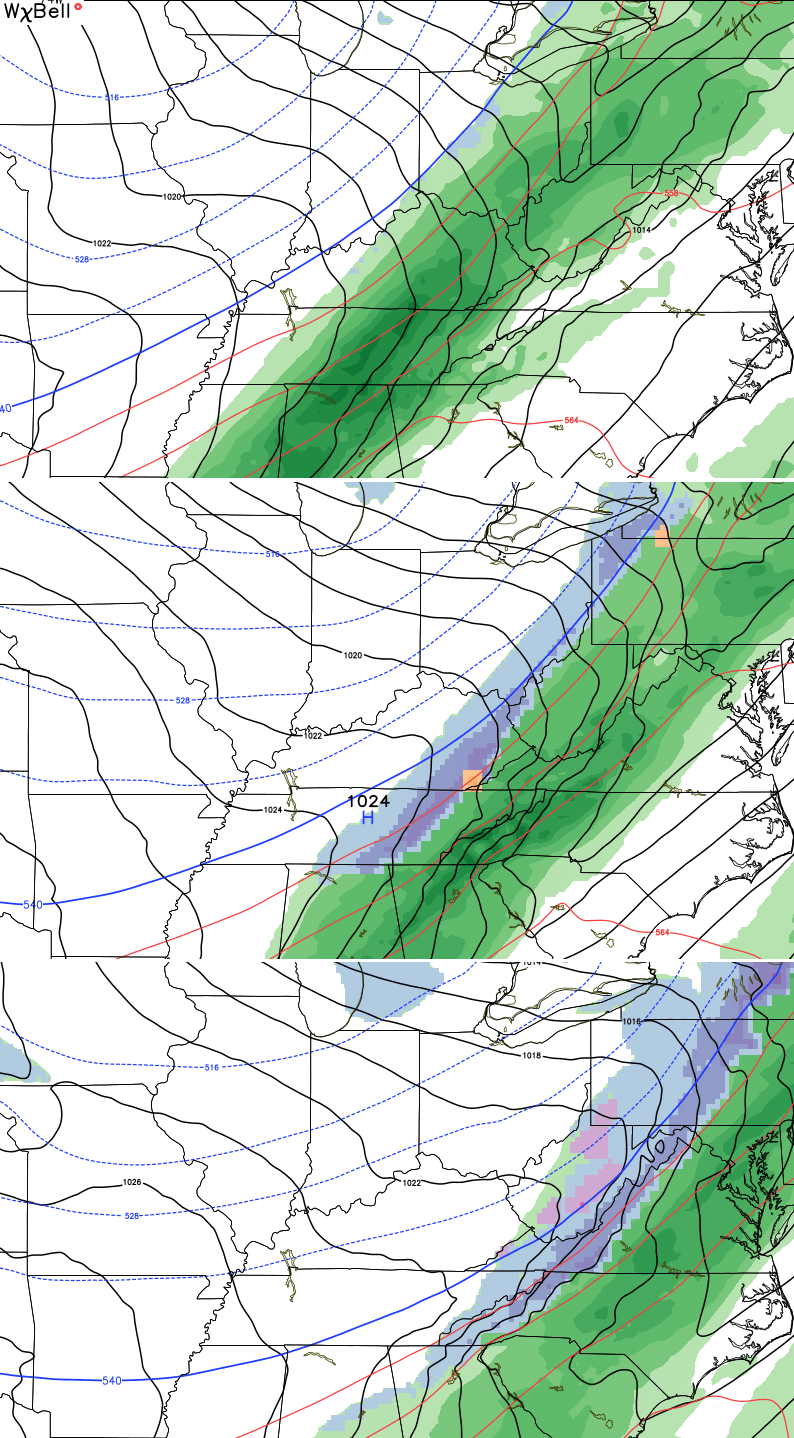 The European Model shows something similar across eastern Kentucky…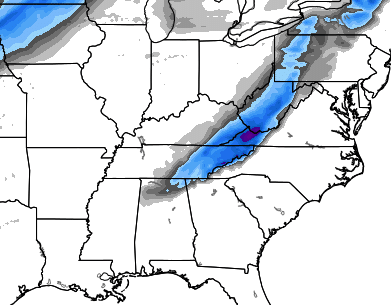 So does the Canadian…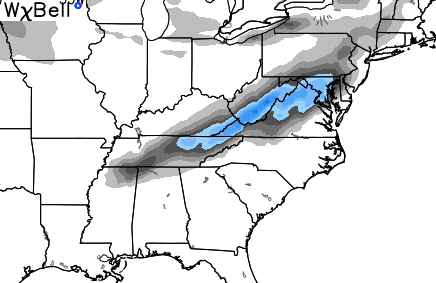 We shall see how all that works out in the coming days. I'm still not fully on board with the cold catching the rain, but the odds continue to improve.
The models are now all picking up on the end of the week clipper, with the GFS continuing to crank this thing up…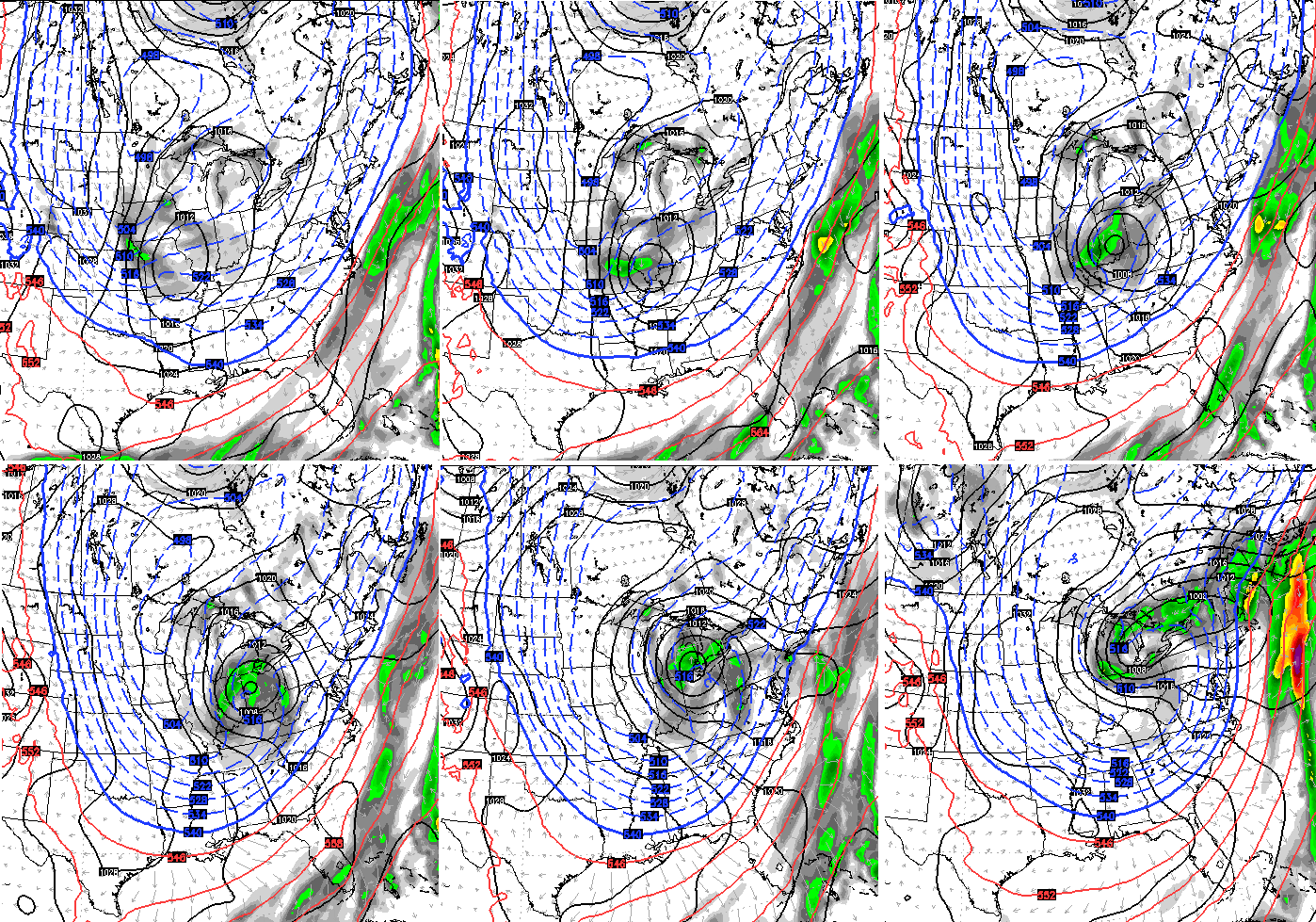 Taken verbatim, that run would put a wind driven snow down with wind chills going below zero behind it. Again… that's still a ways away, so it's just an item of interest right now.
But, the European Model is also picking up on this…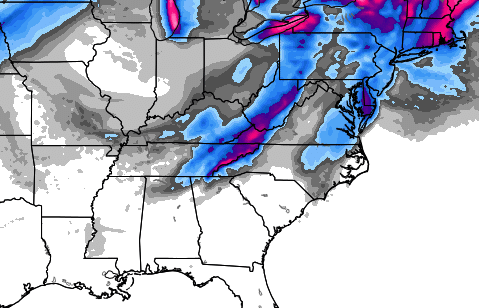 The Canadian has it too…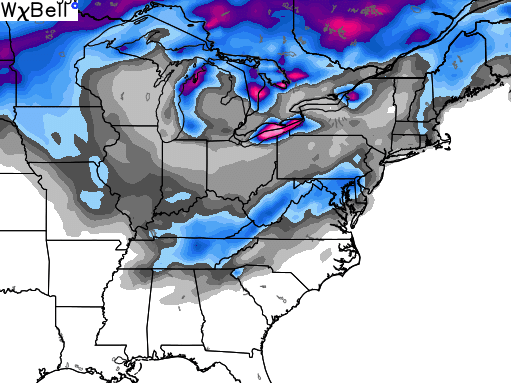 Obviously, you will continue to get a lot of variability with the Operational models… That's the nature of the beast. I'm showing the above maps to note the trends… Nothing more. Trends… Trends… Trends. 😉
That said, the trends on the GFS is for extreme winter weather in the coming weeks. Goodness, the full runs of the model are something to behold, if only in virtual reality. 🙂
The GFS Ensembles continue to ramp up snow chances over the next few weeks. The last two runs…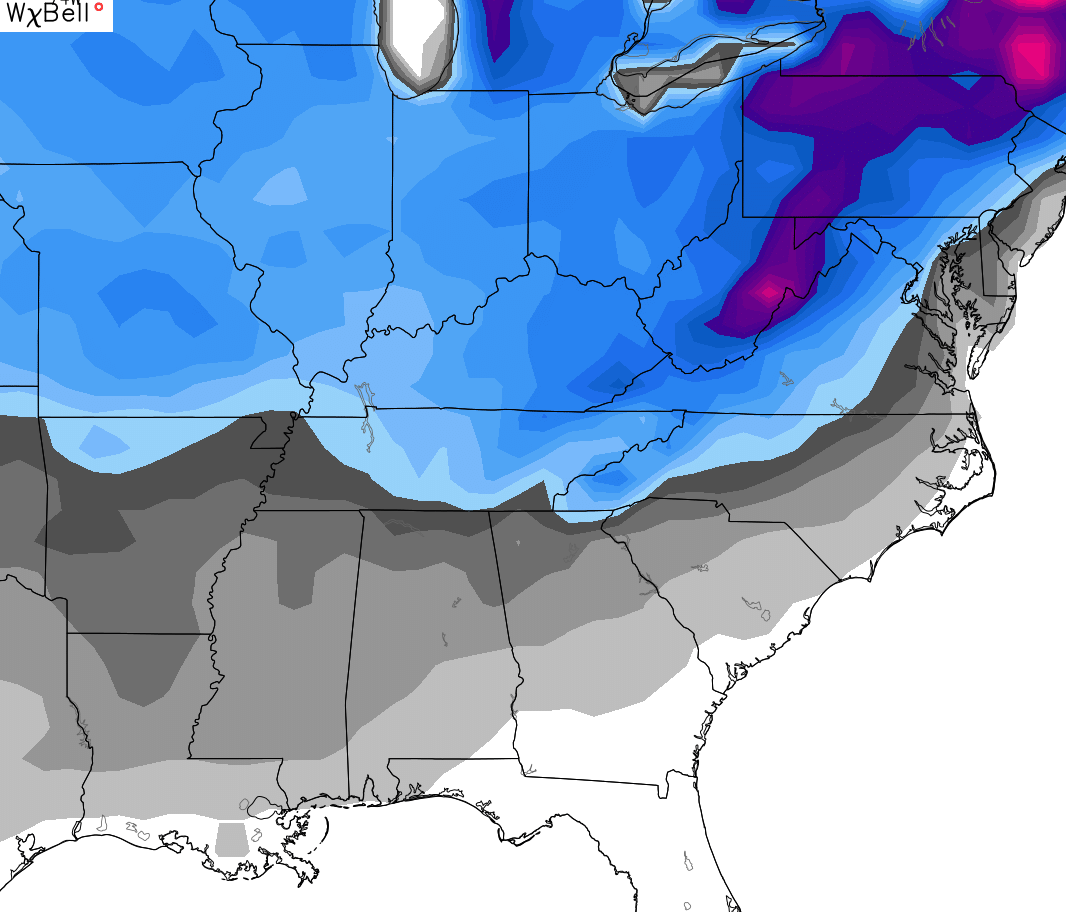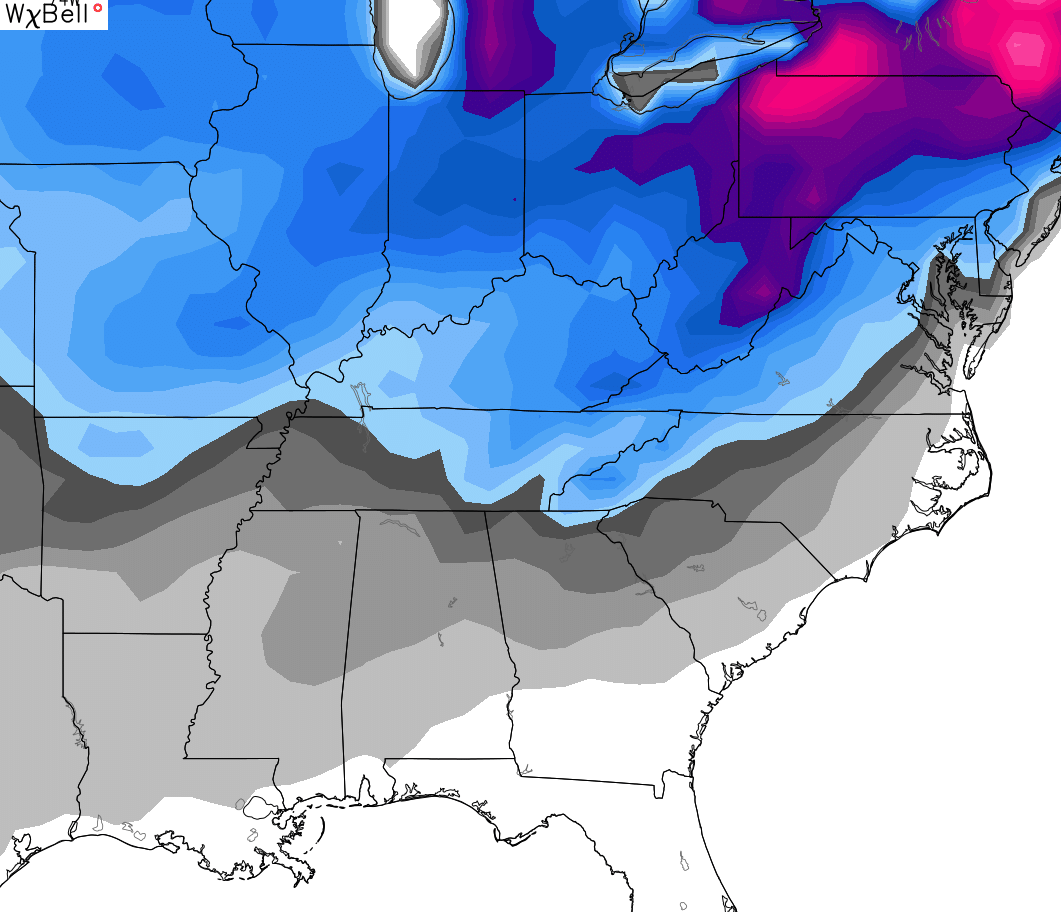 What's amazing about this pattern is the possibility of just how stable it becomes. The European Ensembles 2 weeks from now look just like the pattern coming later this week…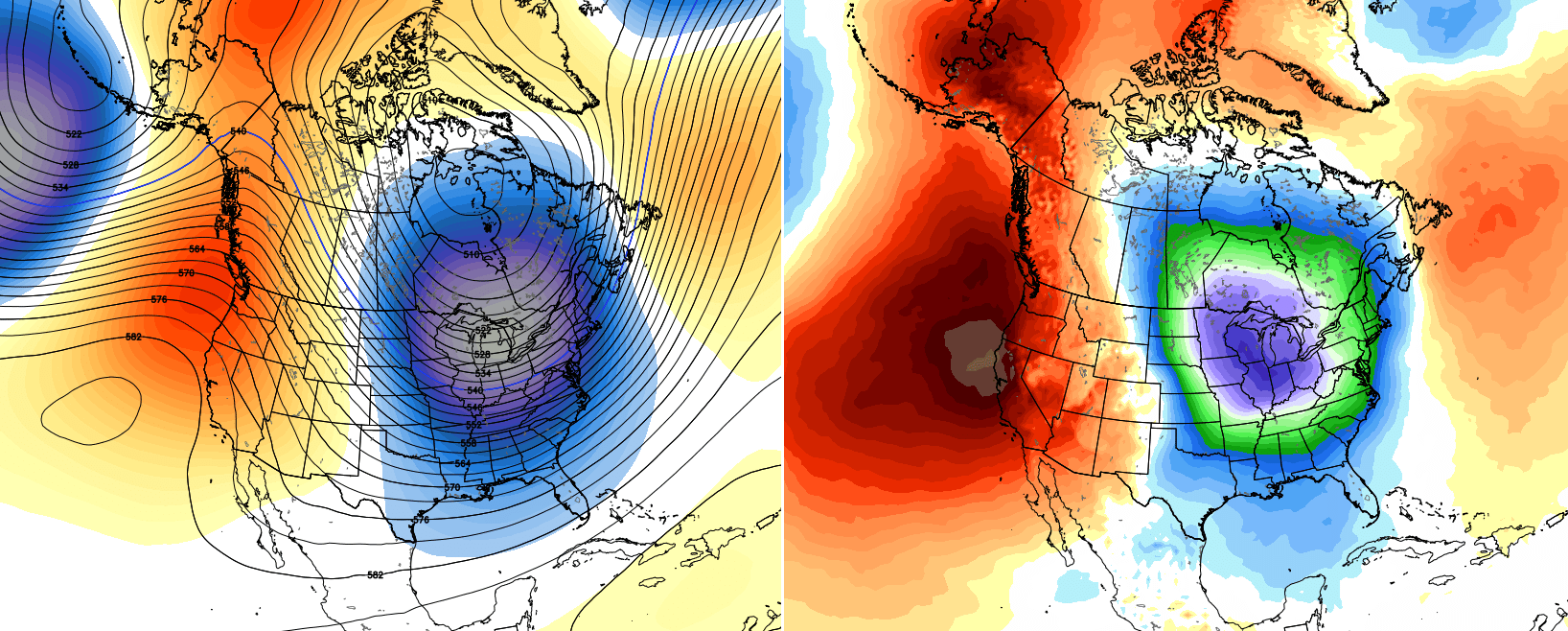 The CFS is now joining in on the fun. Temperature departures through the middle of January in Celsius…
Now, let's see if this pattern can deliver the goods.
Enjoy the evening and take care.