Good Saturday, everyone. We have very pleasant weather to open up the first weekend in December. This nice air will stick around into early Monday, then it's hammer time. Old Man Winter is getting ready to take control of the pattern, perhaps in a big way.
Before I get to the discussion, I'm on the road today, so your midday update may or may not happen. If it doesn't I will have the typical evening update for you guys. I'll also be throwing out some thoughts via Twitter. 🙂
This weekend in weather is pretty good, so enjoy it. Seasonally cold mornings with afternoon temps approaching 60 degrees in several areas.
Things take a little walk on the wide side after the weekend. Here's how the big change may take place:
Gusty southwesterly winds will really crank later Monday into Tuesday. Gusts may reach 40mph or greater at times.
Temps ahead of our cold front will likely surge into the 60s for many areas.
Showers and thunderstorms work from west to east Monday night through Tuesday evening.
Some areas may pick up 1″ or so of rain during this time.
Temps plummet behind the front from Tuesday afternoon into Wednesday morning. That's when the cold tries to catch up to the back edge of the rain shield, switching it over to a few flakes.
The best chance for flakes appears to be across the eastern half of the state.
Here's how all this looks on the models…
The Tuesday Front…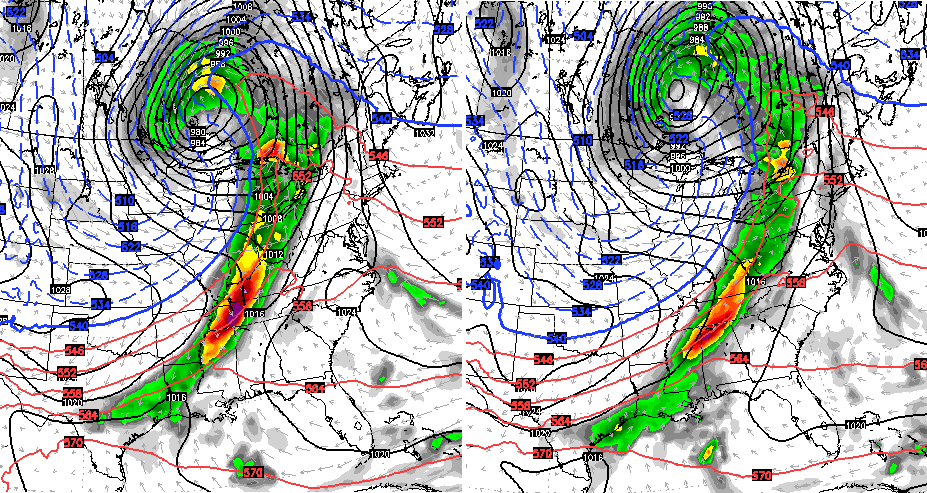 You can see how far eastern Kentucky has the best chance for some flakes by Tuesday night…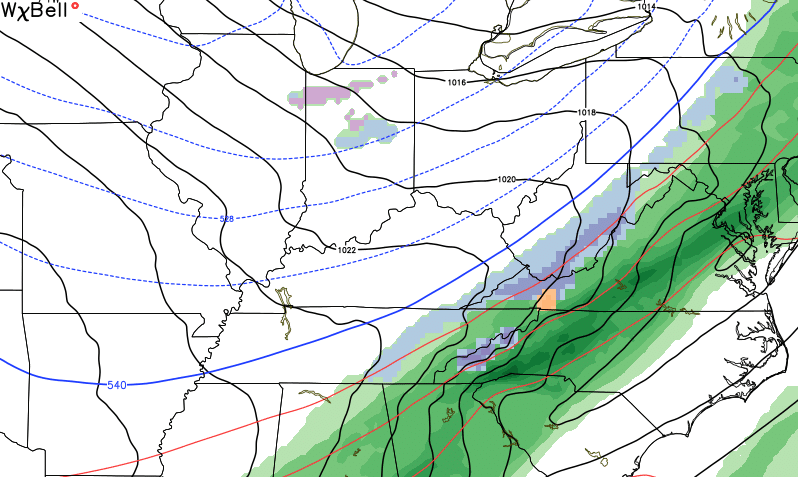 Cold northwesterly winds continue to crank on Wednesday and can spit out some flurries.
That same northwesterly flow will have several systems embedded within it, each of them diving into our region. The first arrives by late Thursday or Friday, with the GFS continuing to show a healthy clipper digging into the Ohio Valley…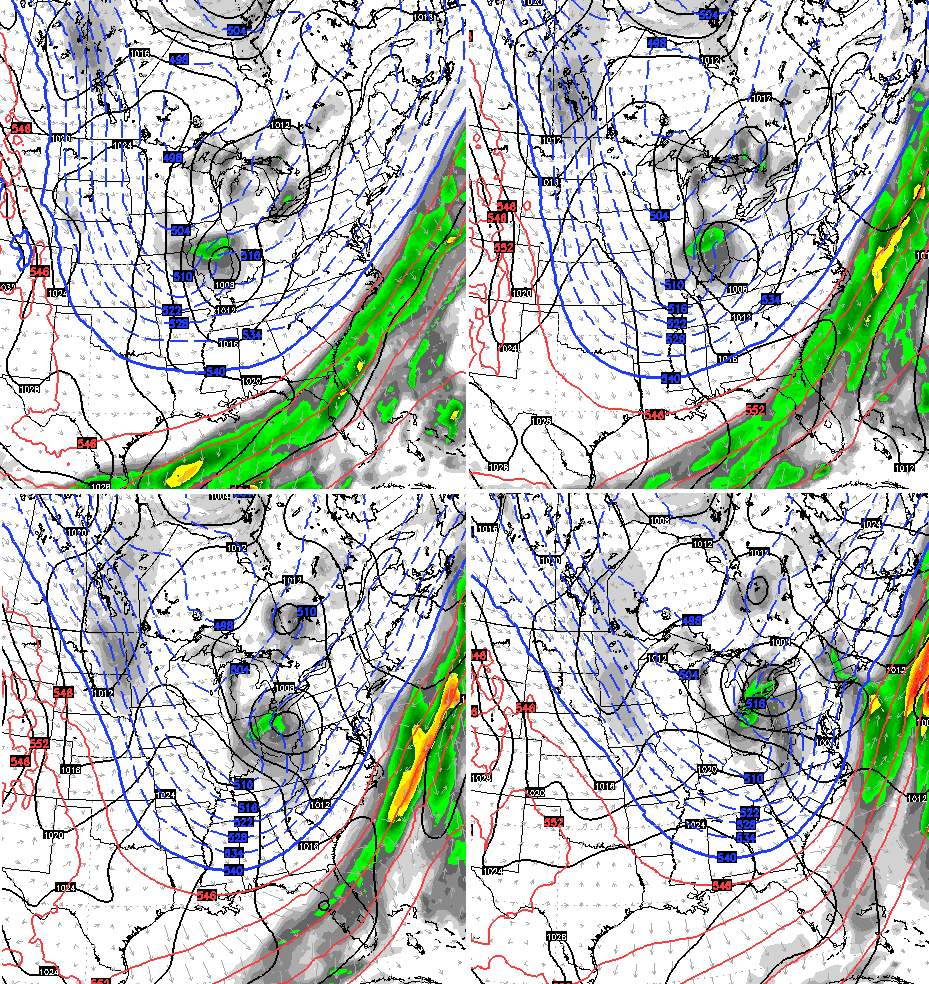 The European Model has a smaller system arriving before that clipper. This produces some light snow on Thursday…

Here's the Friday-Saturday potent clipper on the European…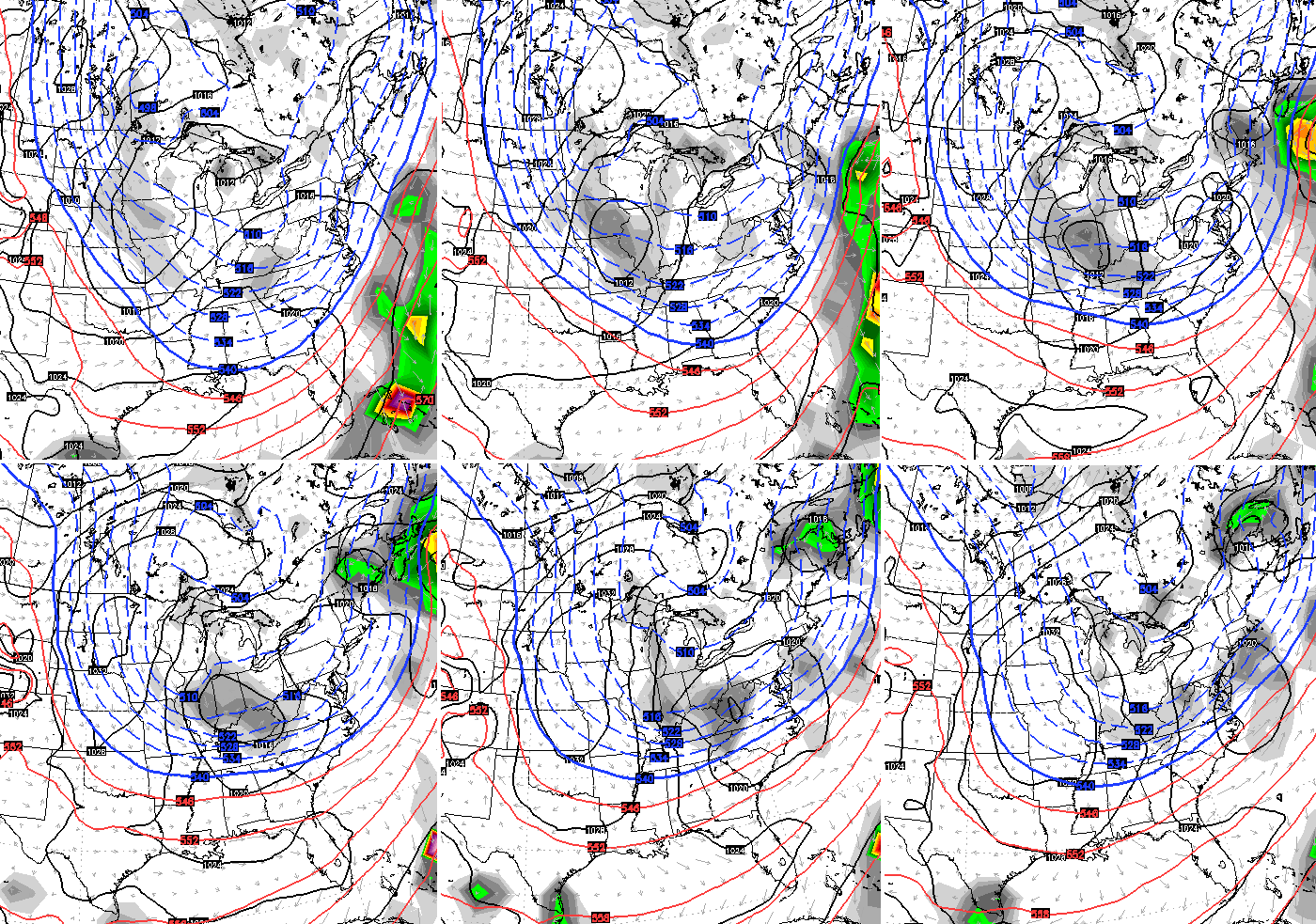 The best snows with a clipper fall along and just north of the track. The above scenario would also unleash some snow showers and squalls behind it with very gusty winds from the northwest. That's pulling in some arctic air, too. Check out the wind chill numbers at times behind that…
GFS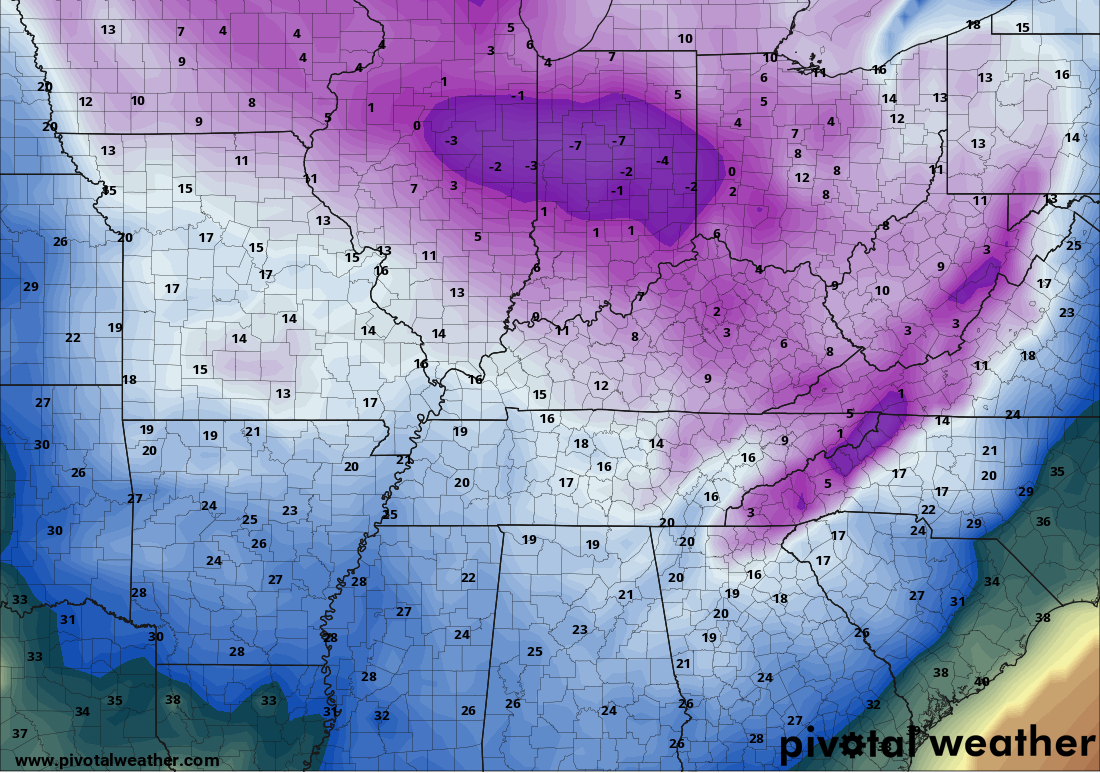 Canadian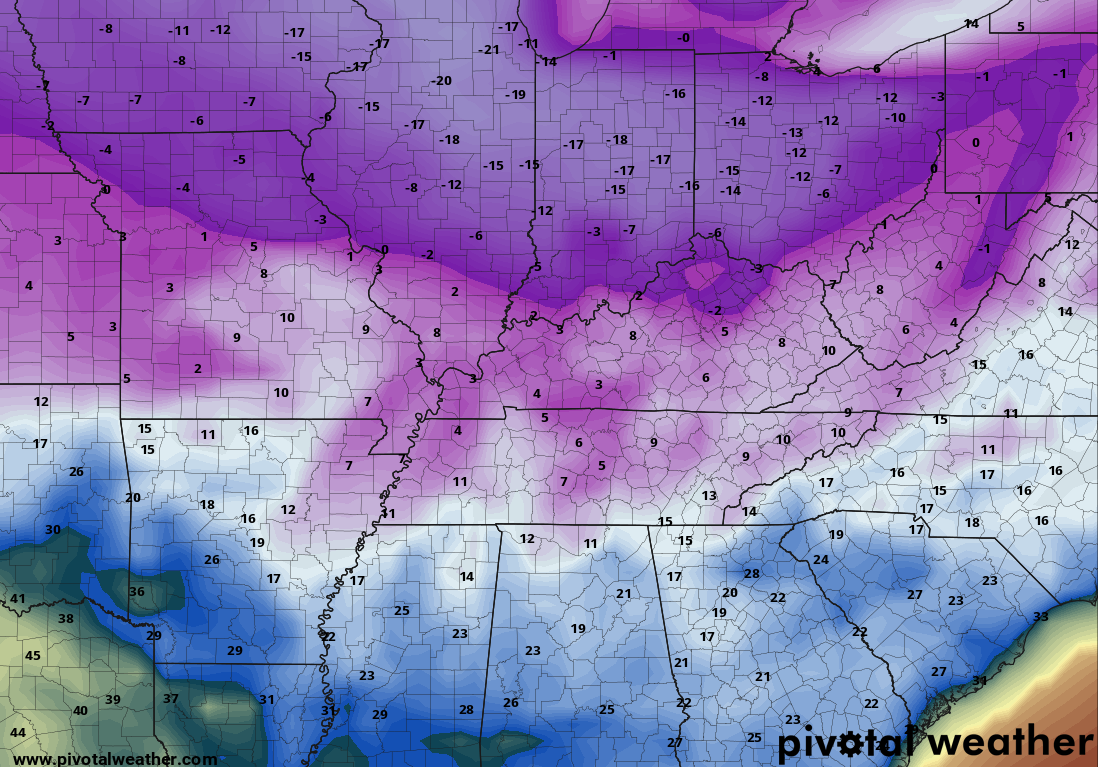 That's frigid, folks.
Another system is then forecast to dive in here to end the weekend and begin the following week…

That's another arctic air mass showing up behind that, and it's likely to be even colder than the one to start the weekend.
Arctic shots keep diving in here through the end of the forecast model runs, with the potential for some extreme cold shots showing up across the country. Watch how stable and similar the GFS and GFS Ensembles are with all this…
GFS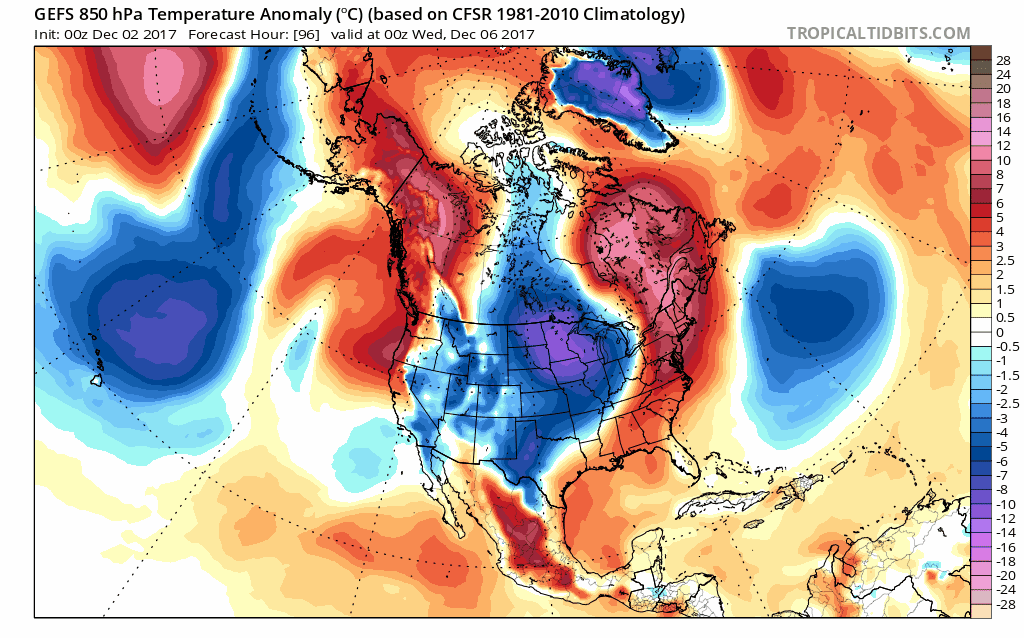 GFS Ensembles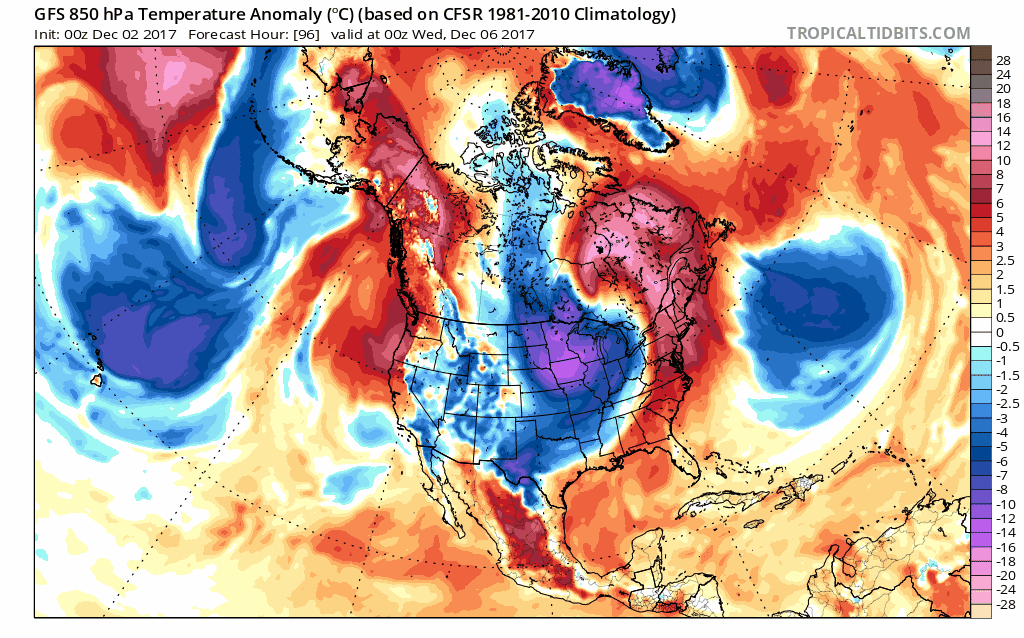 I will update things at some point later today, so keep checking back. Have a great Saturday and take care.