Good Wednesday, my fellow weather weenies. As we are now fully into the Christmas season, it's always nice to have a winter pattern developing and that's just what we have taking over. It's one loaded with cold shots and snow chances right on through the holiday season.
Let me begin by saying your friendly weatherdude is almost down for the count with some kind of bug, so I hope all this makes sense. It took me off air last night and kept me from the Christmas Parade, but it won't stop me from updating you guys.
I've talked about how the models would struggle with handling all this energy digging through the base of a deepening trough. We are seeing them do just that, even in the very short term. A few days ago, the models were showing a weak system moving across the Ohio Valley on Thursday, bringing the chance for some flakes. They lost it, but have found it again…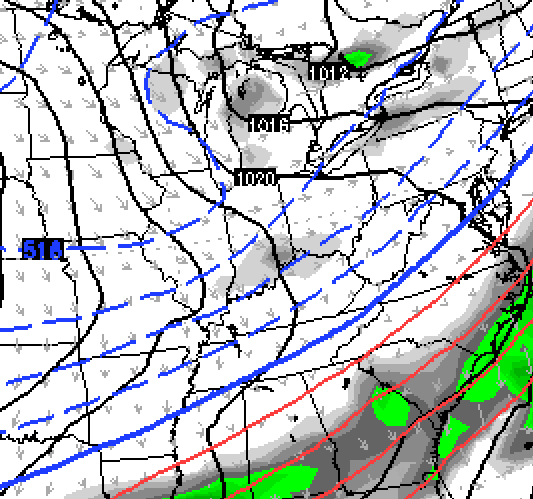 It's nothing major, but it could be a small streak of light snow and flurries for some areas. But, it illustrates the point I've been making about how we can't live and die with each model run, even on the smallest stuff. I digress. 🙂
Colder air comes in behind our little Thursday flurry maker, as a system develops from the Gulf up the east coast. As that's happening, our clipper is diving in behind it by Saturday. Look at how close the Canadian is to bringing some of snow to our east into southeastern Kentucky…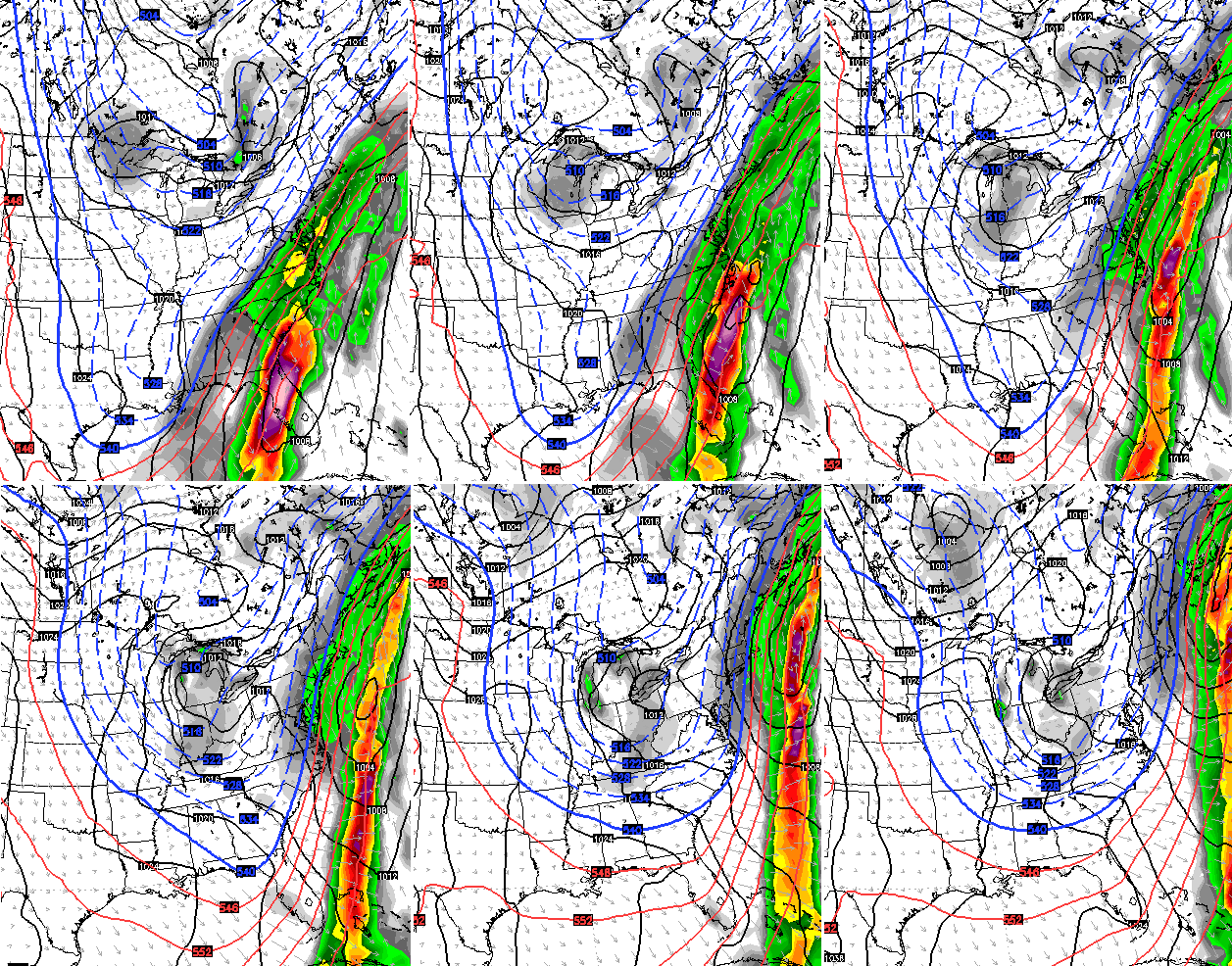 The European Model is similar with how it handles the system on the east coast and the clipper diving in here…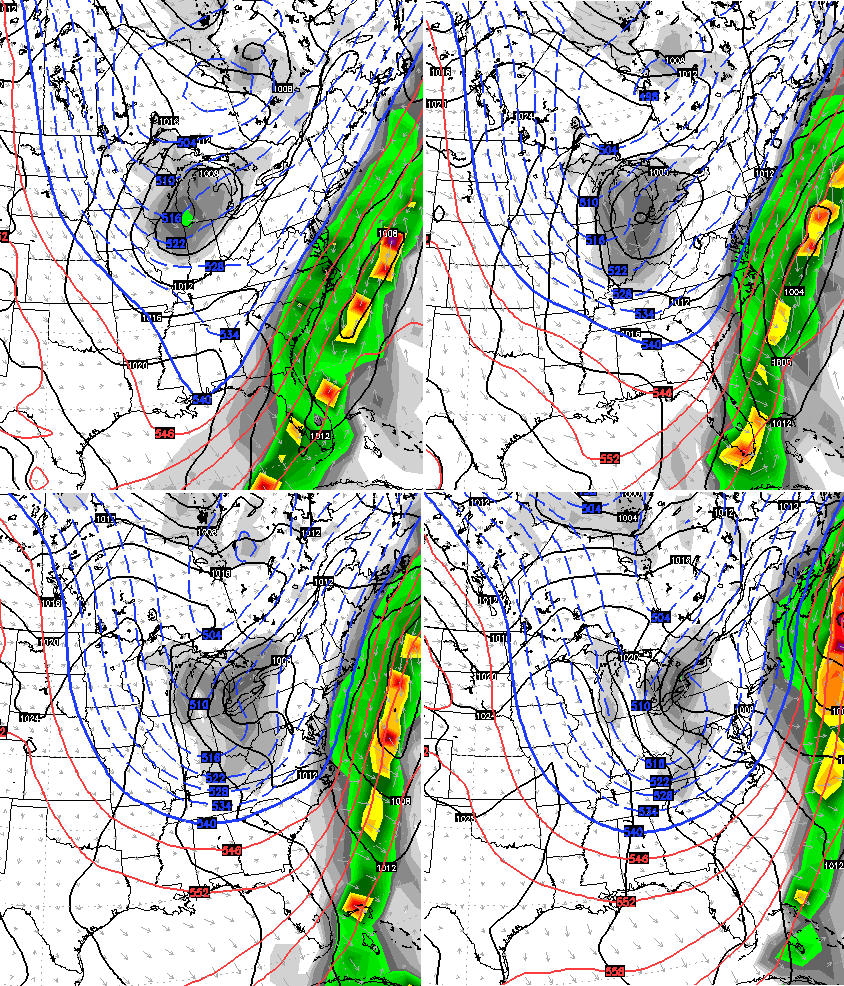 Again, that's a light snowfall showing up across, especially, central and eastern Kentucky. We have to get these clippers to within 48 hours before the models truly figure out intensity and exact track.
In the overall sense, I'm absolutely amazed how well behaved this pattern is on the models. When you have blocking this strong early next week…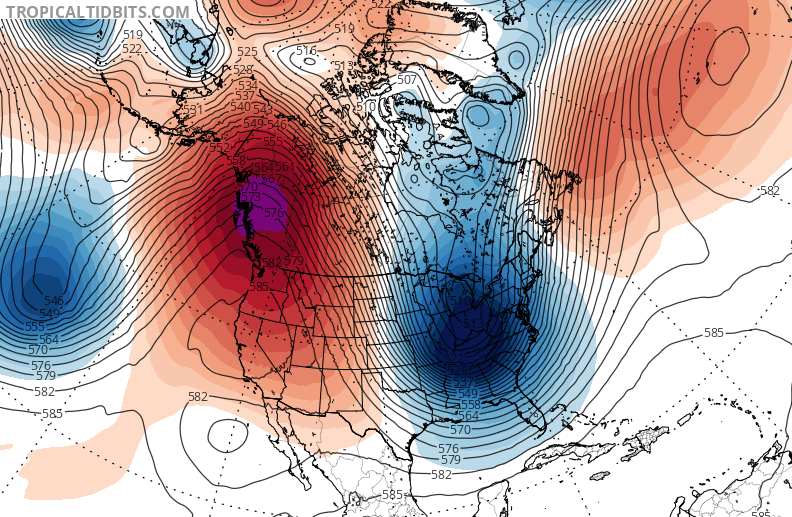 The models don't have much room to waffle. That's the Polar Vortex showing up into the Great Lakes next week on the GFS. The Canadian says 'me too, eh'…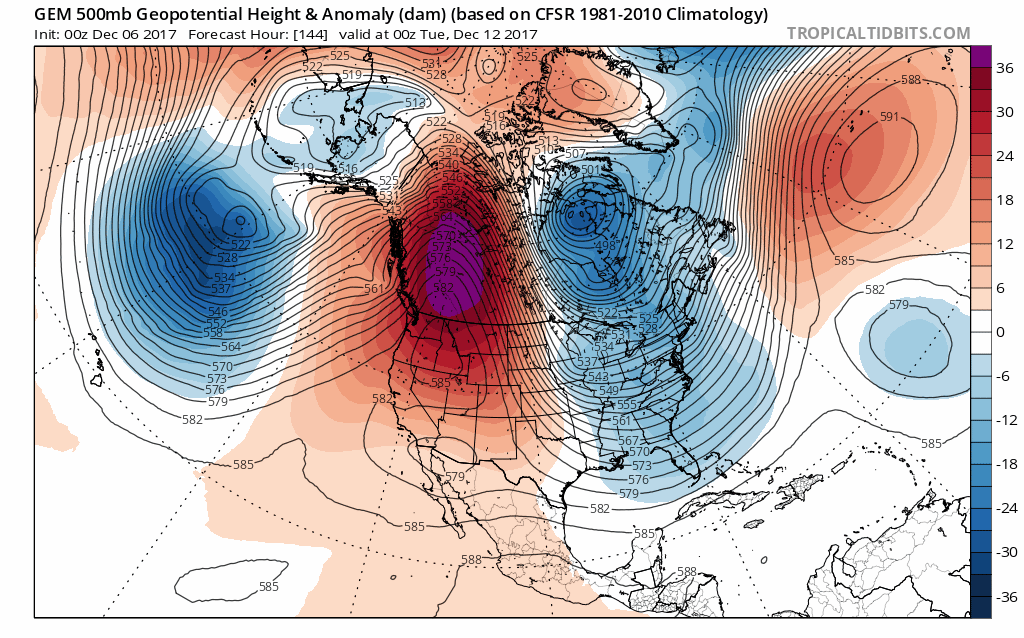 Clipper snows are a good bet next week, with a good chance we get in on some of our first snow days in our region.
If you're looking at this pattern and wanting some kind of snowstorm… This is not the setup for that through next week. The southern jet stream is being crushed by the cold coming into the country. This matches my winter forecast for December.
Ok, that's all I can do at the moment. Nyquil time.
I will have updates later today. Enjoy your Wednesday and take care.