Good afternoon, gang. This is a really short update, focusing on the clipper rolling in here this weekend. A strong northwesterly flow is going to try and pick up some Lake Michigan moisture and bring it into our region. That's a good thing if you like the flakes.
The Canadian Model continues to bring a southeastern US snow system VERY close to the mountains of southeastern Kentucky. At the same time, it shows our clipper diving into the region, allowing for a strong northwesterly wind to pick up moisture from Lake Michigan. This is pointed right toward central and eastern Kentucky late Saturday into Saturday night…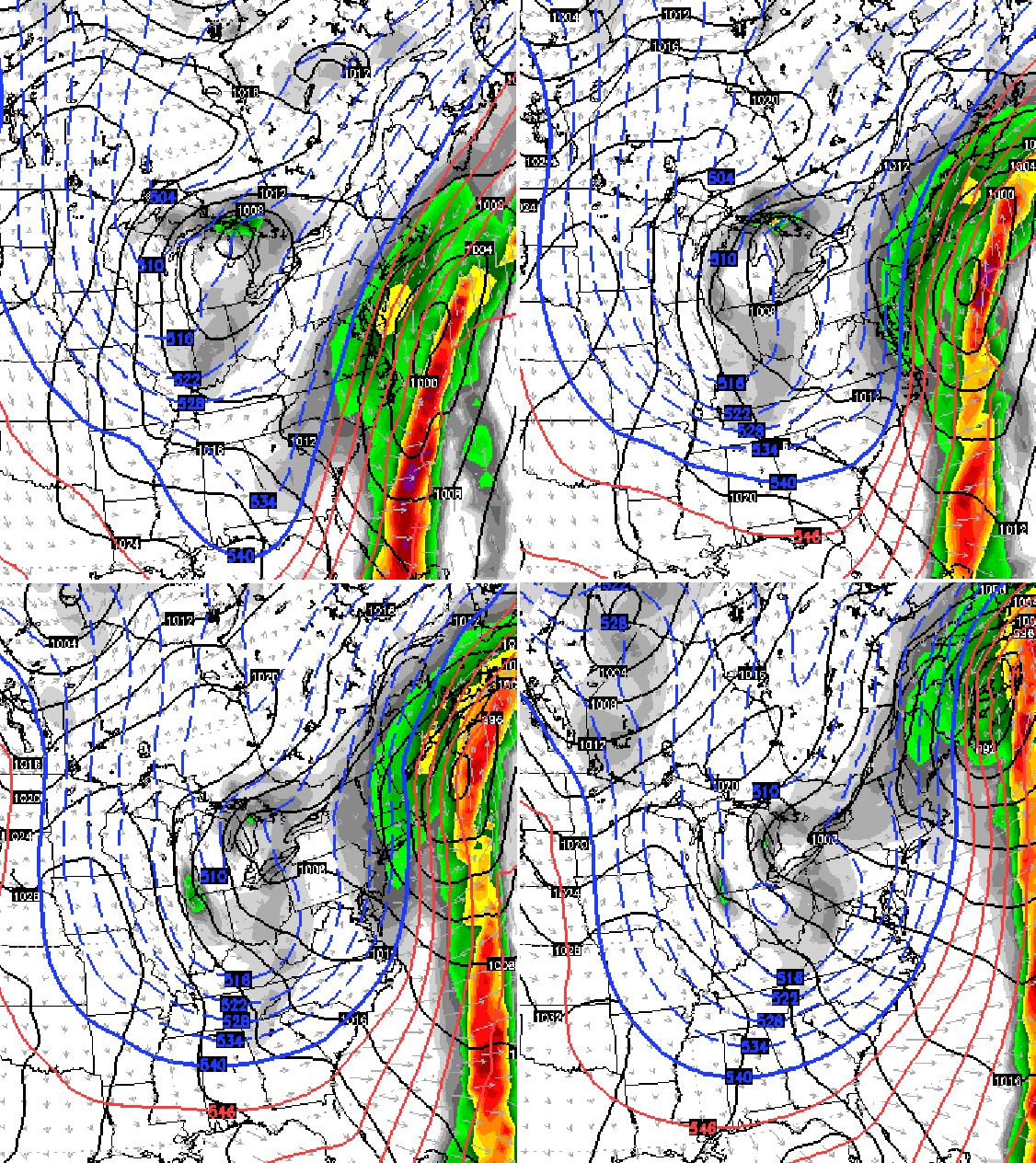 That's a healthy lake effect look from 3 days out, and one that would aid in the development of widespread snow showers and squalls in our region.
The GFS is having some 'too progressive' issues along the east coast, and that impacts the clipper behind it. The model varies from run to run on this system, but it's also picking up on the Lake Michigan plume…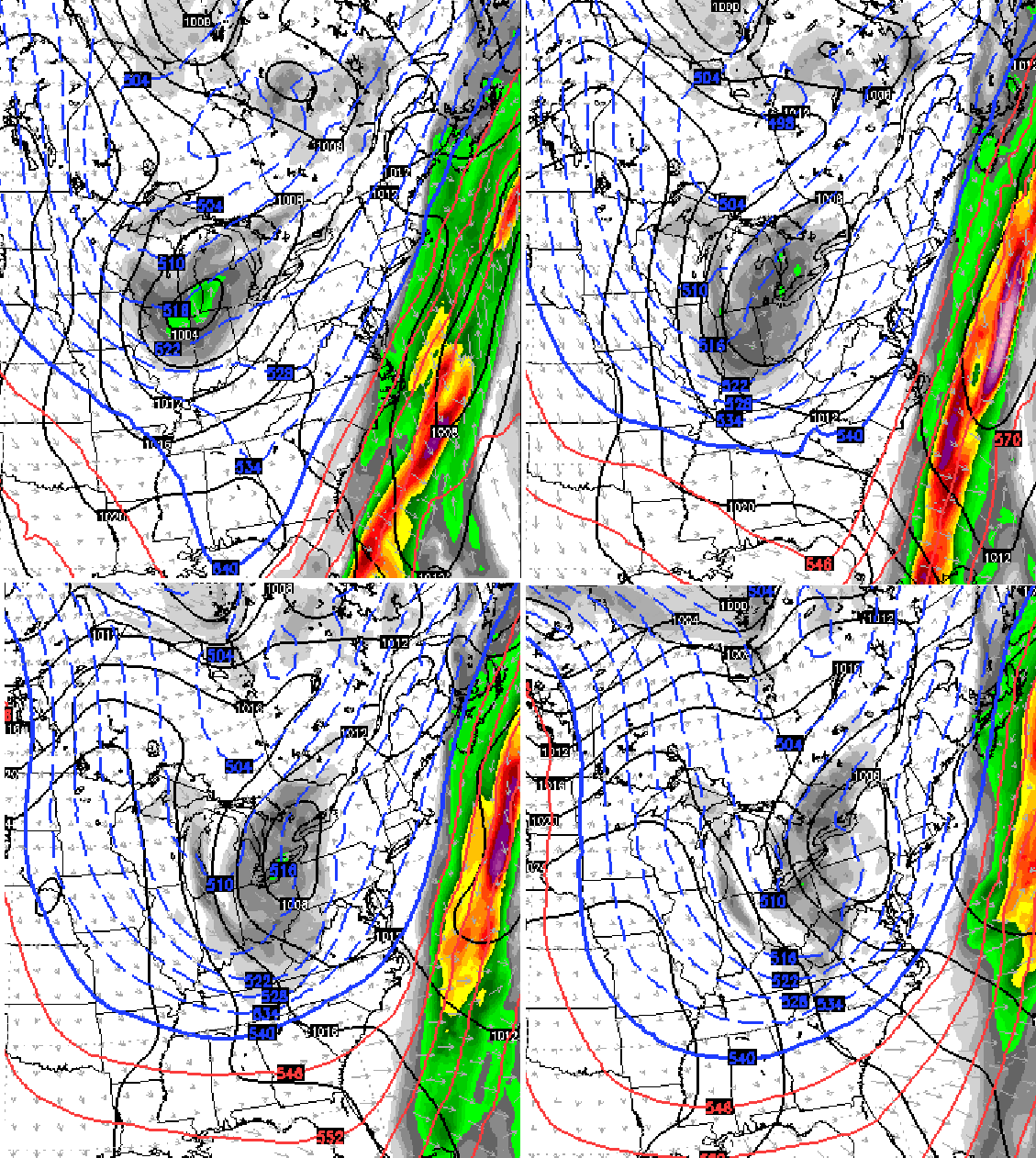 Here's a little better look at that plume by Saturday evening…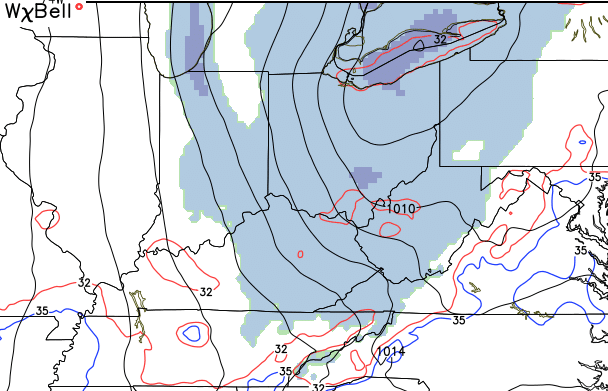 The 6z run of the GFS was stronger with the flow, and more expansive with the action…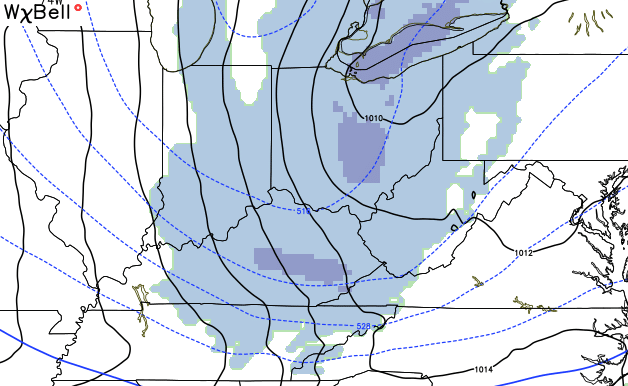 I think that's much closer to reality, giving much of the region a light snowfall through Sunday morning. I can see some 1″-2″ (maybe not for everyone) amounts setting up within this action. Maybe locally more in the mountains? You know my rule… Never underestimate the power of a strong northwesterly flow around here in the cold weather season!!
Winds during this time will crank and could reach 30-35mph…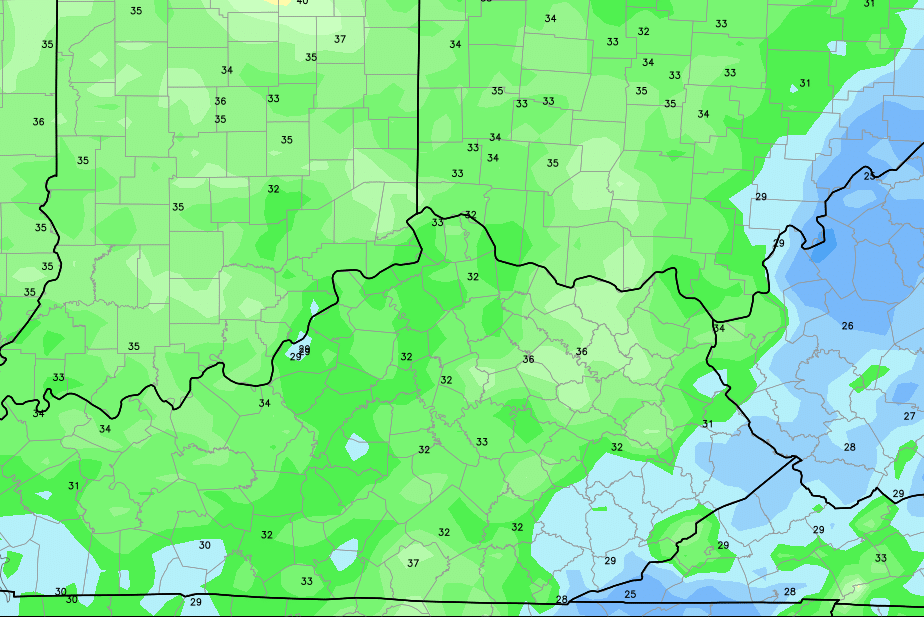 Saturday afternoon through Sunday morning has a nice look for winter weather lovers. While I'm still not sure how much snowfall we can get from this, widespread light snow to snow showers and squalls with gusty winds should make for a fun look.
Wind chills by Sunday morning may reach the single digits in a few spots…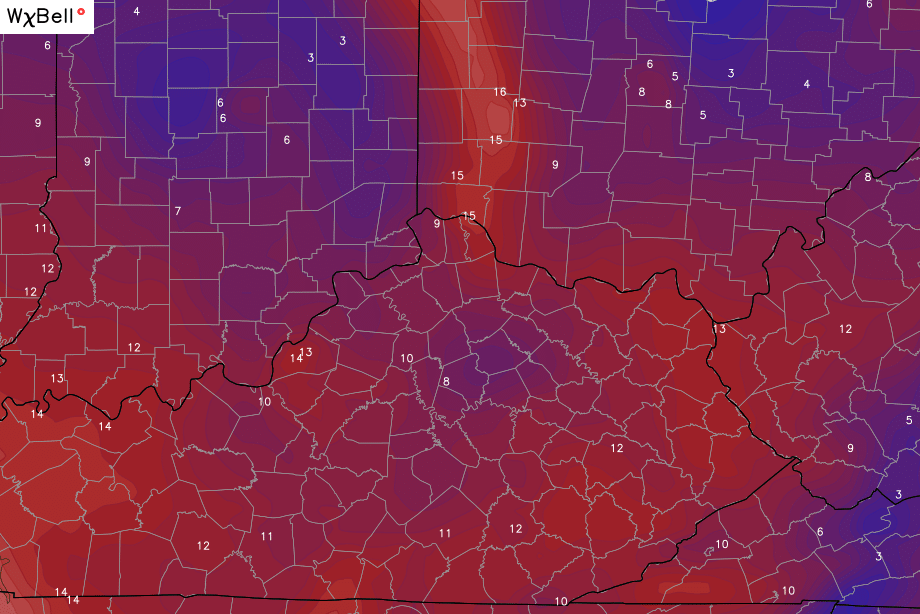 I will update things later and on WKYT-TV starting at 4pm.
Have a good one and take care.