Good Thursday, folks. Colder weather continues to take control of the pattern, as light snow chances start to show up. More than week ago on WKYT, I outlined December 8-15 as the period when we would see winter really begin to show up, and we are just about to that point.
A clipper dives into the Ohio Valley this weekend, bringing the chance for light snow. Before that, we have one small system crossing the region today and it could spit out a few flurries in the north and northeast. The GFS has this…

Here's regional radar to see if any of those actually show up…
A potent upper level system dives into the Ohio Valley on Saturday, bringing a period of light snow and snow showers with it. You can see how the vort max digs right on top of us…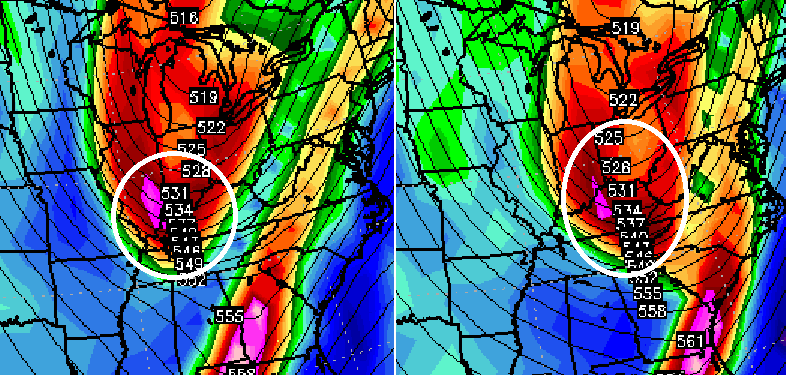 That gets the air to rising, creating the light snow. Northwesterly winds behind it will try to pick up some moisture from Lake Michigan by Saturday evening…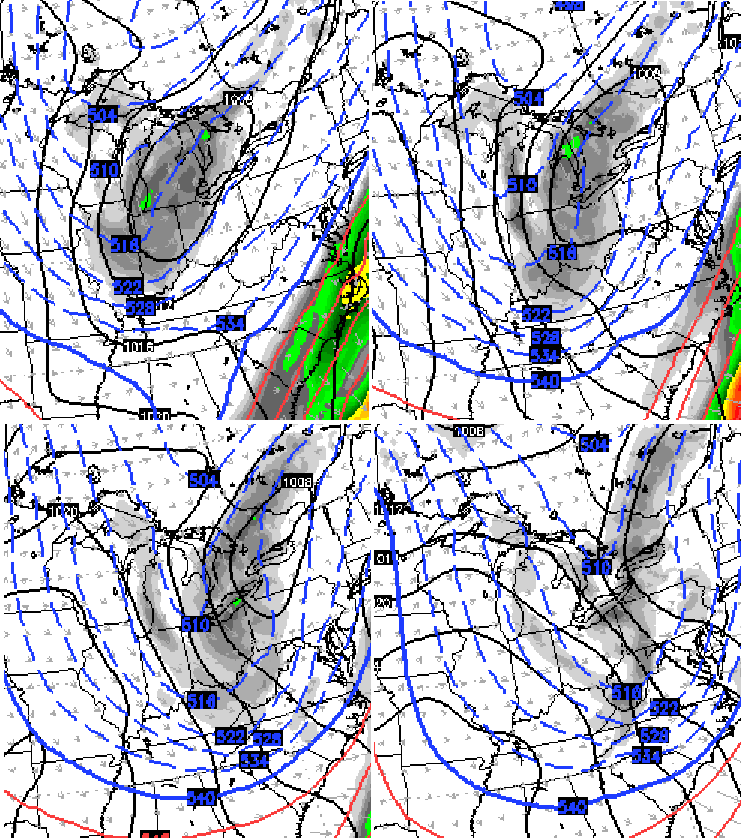 Again, this is a light accumulation event taking shape across central and eastern parts of the state. Will this be First Call worthy? We shall see. I want to see what happens on the models as we get within the 48 hour window. That starts later today. 🙂
Winds are going to be very gusty as the flakes fly and this will knock Sunday morning wind chills down into the single digits at times…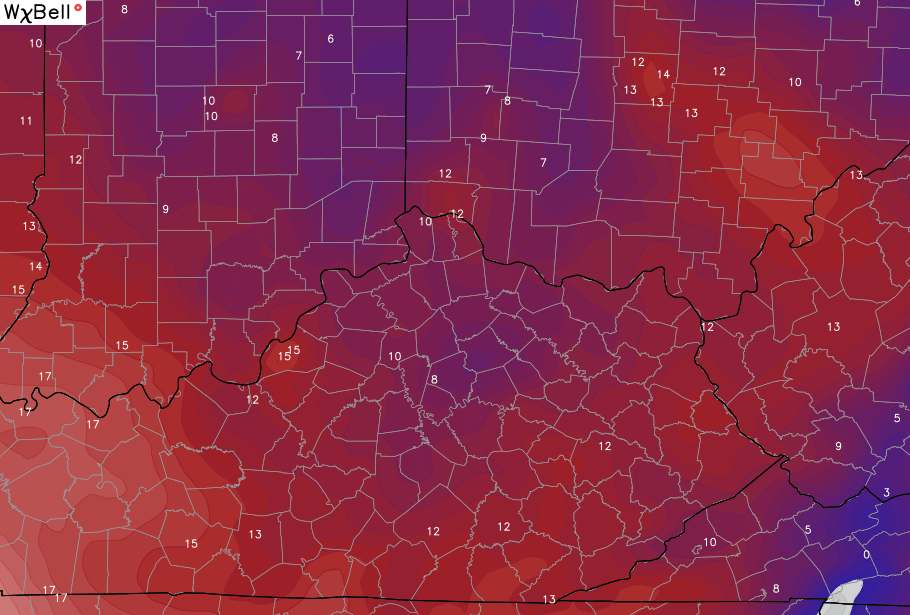 The early week snow systems are trending quicker, with the first is now slated to arrive by Monday night, carrying us into Tuesday. Here's the Canadian…
The European and GFS have a similar look for the same time…

Another snow threat quickly moves in here behind that on Wednesday.
GFS

European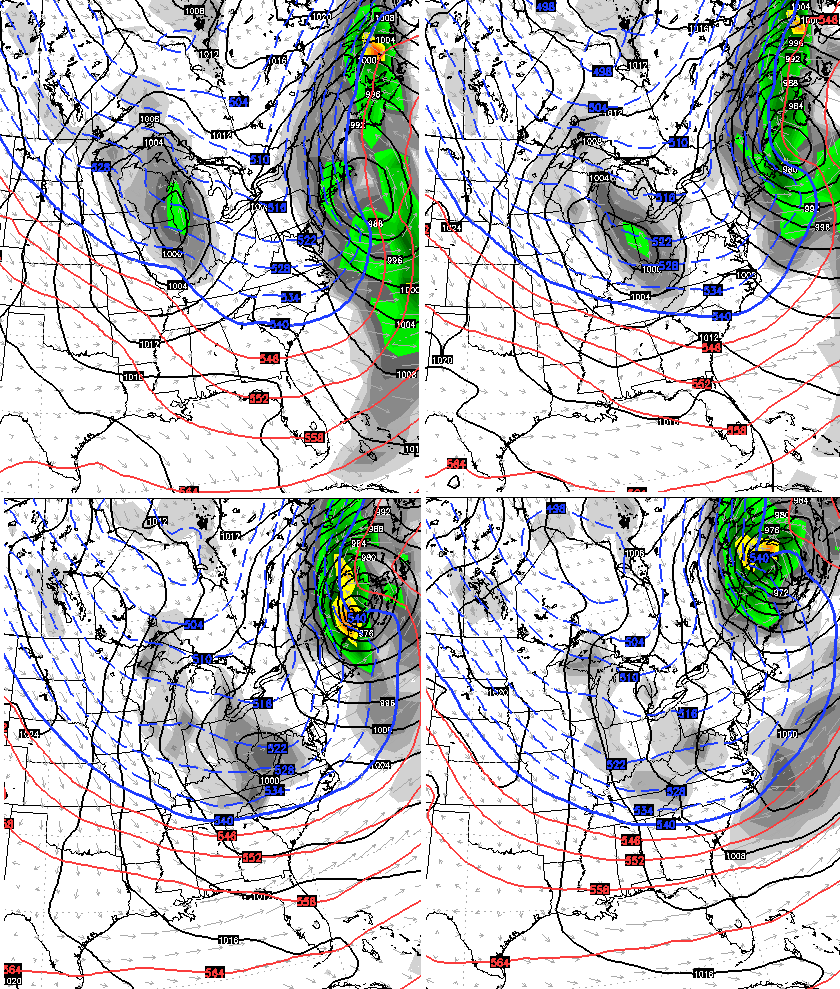 Another clipper or two will follow that up to round out the week.
Our first snow days will likely show up next week. Does that mean YOUR school? I guess we shall see. 🙂
Beyond the clipper mania, the southern branch of the Jet stream is going to try and come alive. This as the cold pattern remains, leading to an active week before Christmas.
I will have updates later today. Have a good one and take care.