Good afternoon, folks. Flurries and a few snow showers have been dotting the skyline across the region today. These flakes didn't show up on most models, with only a few picking up on them less than 24 hours ago. There's a much bigger system the models didn't pick up on across the south and east.
This is a system that is ready to bring accumulating snow from the Gulf Coast to New England. Look at the snowfall forecast for the deep south…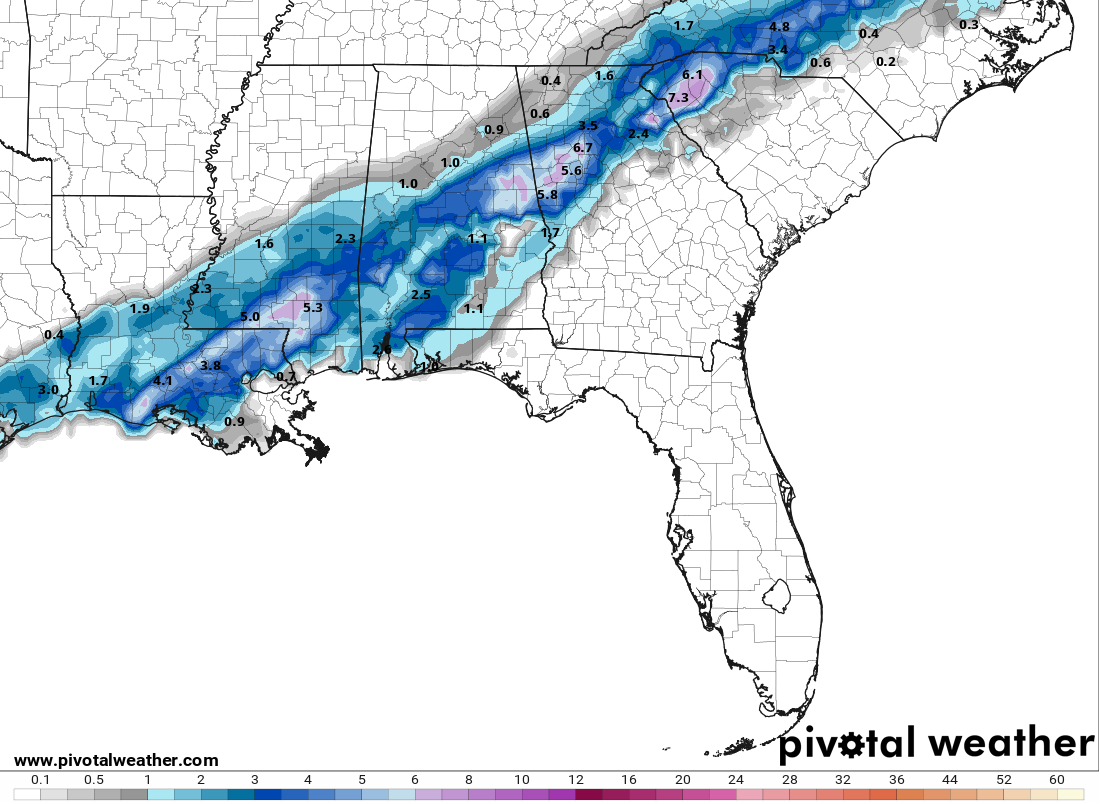 Again, that wasn't even a thought on the operational models until a few days ago. The Ensembles suggested snow to the Gulf Coast more than a week ago, and I talked about that very thing here on this blog.
I'm talking and showing you this to try and get everyone to stop worrying about each and every operational model run and focus on pattern recognition and trends. 🙂
As far as the clipper diving in here this weekend is concerned, I have no changes to my ideas. The Hi-Res NAM future radar shows our system diving in here, with snow showers filling in behind it on a northwest flow from Lake Michigan…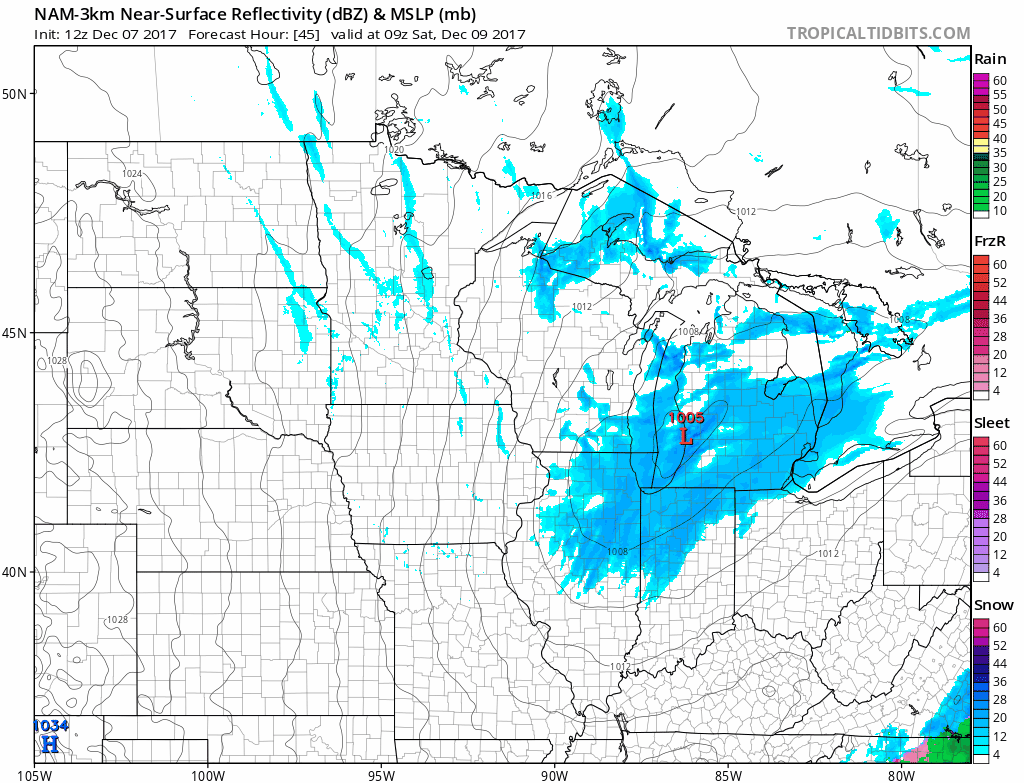 That's likely underdone with the coverage and it only goes through 7pm Saturday evening. Northwesterly wind coming off Lake Michigan tend to be underdone on models, especially from a few days out.
Some light accumulations are possible across parts of the state. Here's the area with the best chance…
Light is the operative word, with that potential during the afternoon and evening. Winds will be VERY gusty with a full blown flizzard breaking out at times. 🙂 Wind chills by Sunday morning hit the single digits at times.
Clipper mania kicks in next week with additional snow threats showing up as early as Monday night. It's also a VERY cold week shaping up.
I will touch on all that with my next update this evening. Make it a good one and take care.