Good Friday, everyone. It's a windy and cold day out there across the state, as we watch two winter weather systems that may impact our weather. One is a southern snowstorm, while the other is a clipper working in here on Saturday.
Let's start the snowstorm blasting the south and working toward the Mid-Atlantic states. This is a shutdown snow for parts of the deep south and it is going to be a VERY close call with far southeastern Kentucky by this evening…

Several models now show snow threatening to get into the mountains along the Virginia border…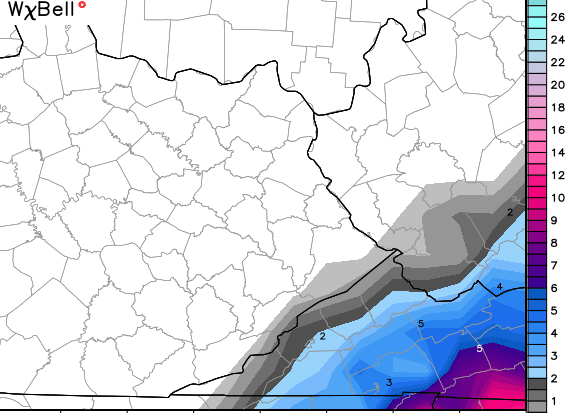 It wouldn't take much of a west wiggle to impact far southeastern Kentucky, so lets keep track of how this unfolds today…
Our clipper zips in here Saturday into Saturday evening, bringing light snow and snow showers to much of the region. The GFS…

The European is a little more expansive with the light snow shield…

Light is the operative word here, but with such low thickness values showing up, there will be a bit of a fluff factor showing up by evening. That's especially true when northwesterly winds pick up some Lake Michigan moisture and bring it in here.
I really have no changes to my light snowfall thinking from the past several days. A light accumulating snow across areas of central and eastern Kentucky shows up, but I don't deem it "First Call-able". Well, not yet. 🙂
Winds are going to be VERY gusty, giving us a snow globe affect at times.
A series of clippers will dive in here next week as our deep troughs keep coming…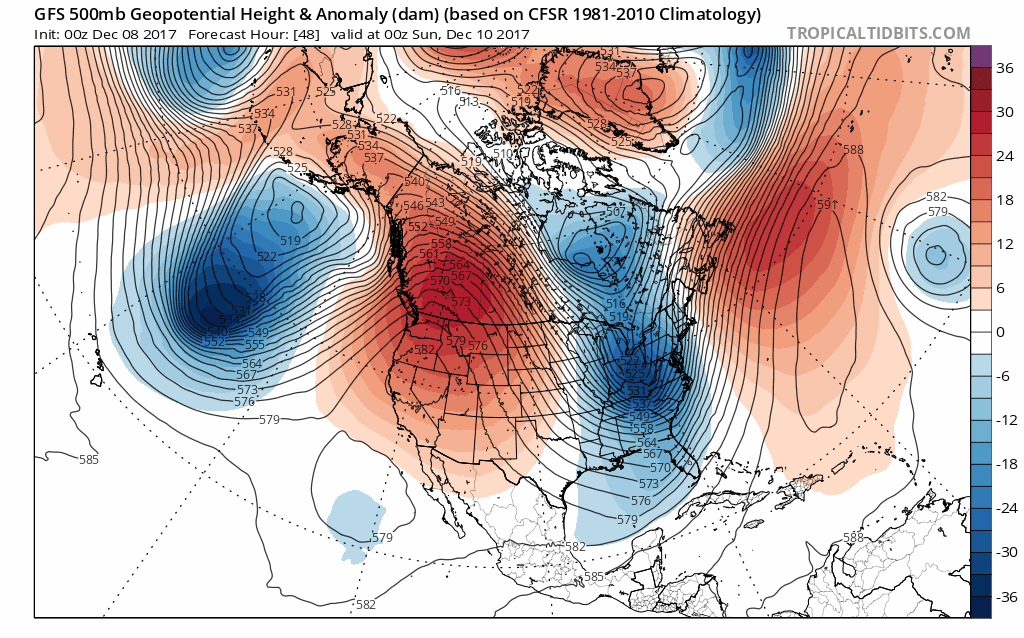 With each clipper comes the chance for snow, with the first coming Monday night into Tuesday.
I will have your usual updates later today, so check back. Have a fantastic Friday and take care.