Good afternoon, y'all. It's a frigid Friday with many thermometers struggling to get out of the 20s with lots of clouds around. These clouds are ahead of a MAJOR southern snowstorm that looks to tease the southeastern corner of the state. Then, it's all about clipper mania around here.
If you're along the Virginia border, you have a chance to see some light snow from the southern storm. This is going to produce heavy snow from Texas to New England, but mostly is a miss for Kentucky. Here's regional radar to see how close this gets to the southeast…
Our weekend clipper needed to be about 12 to 24 hours faster, then we would have had a major snowstorm in our part of the world. I really didn't imagine it would be this close, but that northwest trend holds even when a system misses us. 😉
Speaking of the clipper, it dives into the Ohio Valley on Saturday. This will bring a band of gusty light snows along and ahead of the front, before the northwesterly flow kicks in with snow showers getting a boost from Lake Michigan…
Light accumulations will be possible Saturday afternoon and evening, especially across the eastern half of the state. Can someone squeeze out an inch or snow from this? Yes, they can. My worry is I'm underplaying that northwest flow. We shall see.
With gusty winds, things may look like a snow globe from time to time. Wind chill temps will then drop through the teens and into the high single digits by Sunday morning. The rest of Sunday is just flat out windy and cold.
The next clipper drops in Monday night and Tuesday, bringing our next snow chance…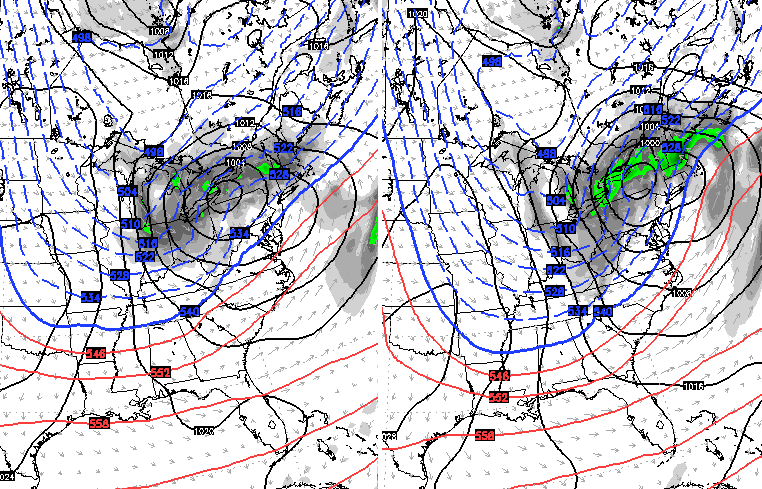 That's a very cold blast of air and it's followed by another clipper by Wednesday…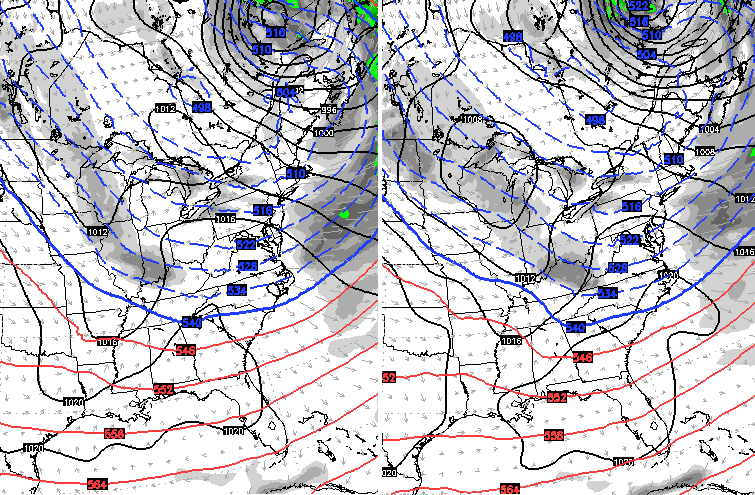 Another follows that up by Thursday and Friday…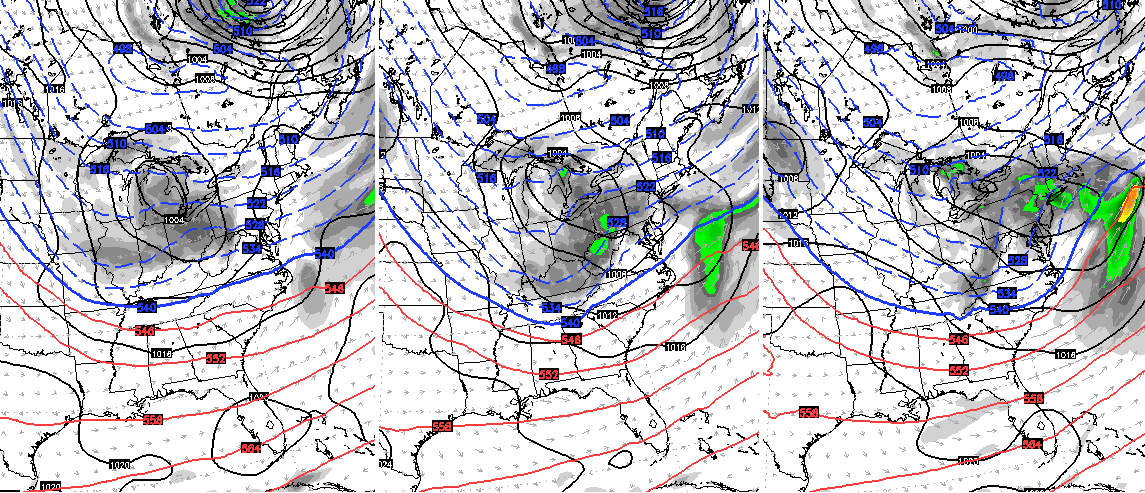 I continue to be bullish on our first snow days showing up in our region as we head into next week.
Over the weekend, I'm going to start focusing on the lead up to Christmas. It's an interesting look showing up with the MJO following along with many of the analog years I've been all over since the summer.
I'm going to attempt to be on WKYT starting at 4 today. If you've been watching, you can tell my voice is shot from being sick. The voice is bad today and I'm still sick, but I refuse to be outworked. 🙂
See you guys for an update later this evening. Have a good one and take care.