Good evening, folks. I'm tracking two systems over the next 24 hours. The first is a big snowstorm across the southeast that may brush far southeastern Kentucky. The other is a clipper diving into the Ohio Valley on Saturday, bringing some light accumulations to the region.
The first system could bring a few flakes to the Virginia border counties later tonight…
Our Saturday system continues to feature light snow and snow showers breaking out from northwest to southeast. The one forecast model that was a holdout, the NAM, has finally figured it out…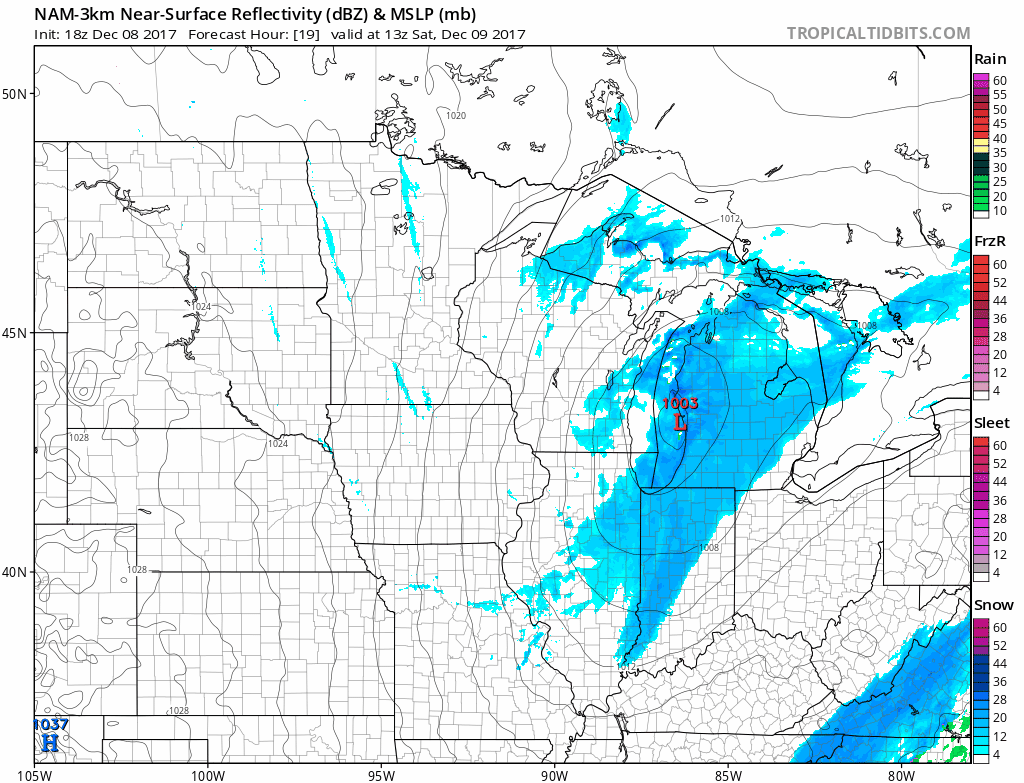 Light is the key word with this, but some accumulation will be possible…
I wasn't going to make a first call, but work wanted one so I thought I would share it with you guys.
Winds will be very gusty in from tomorrow afternoon into the evening, with gusts making a run at 30mph…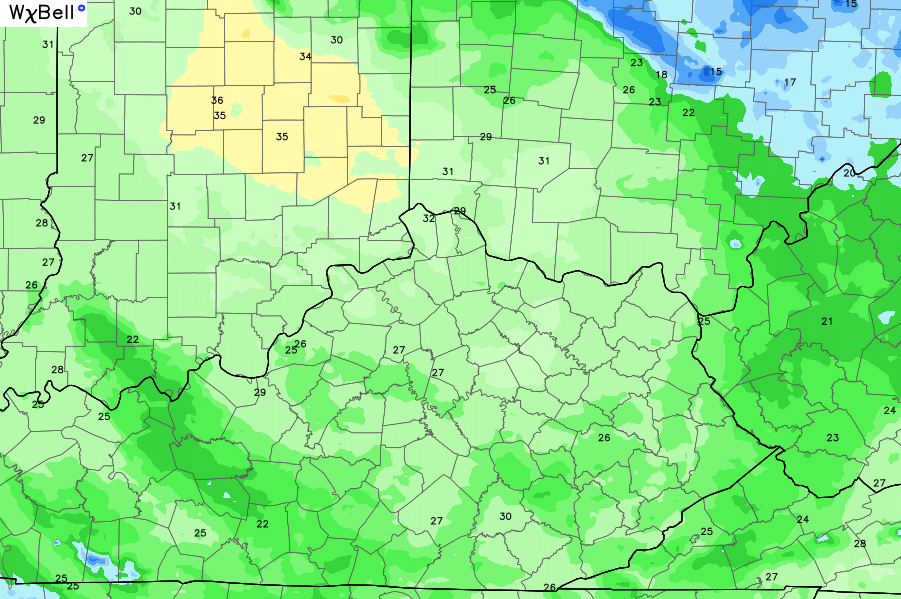 That's going to make those temps feel much, much colder right on through Sunday.
Clippers then dive back in here next week, with the next coming Monday night and Tuesday…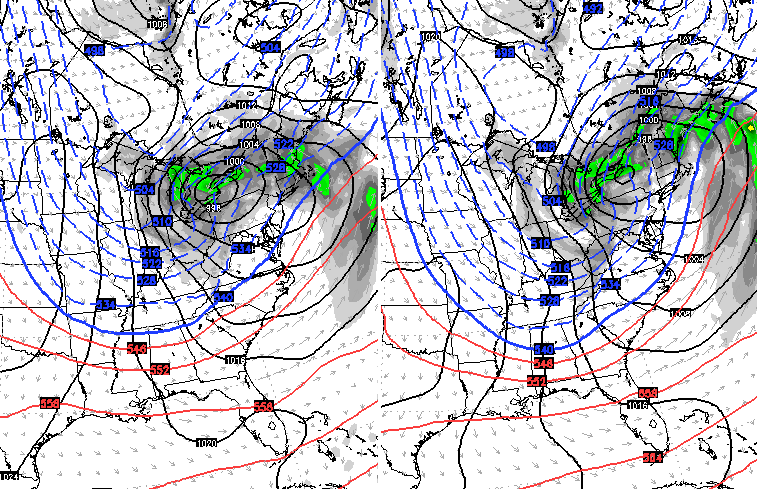 With another following that up…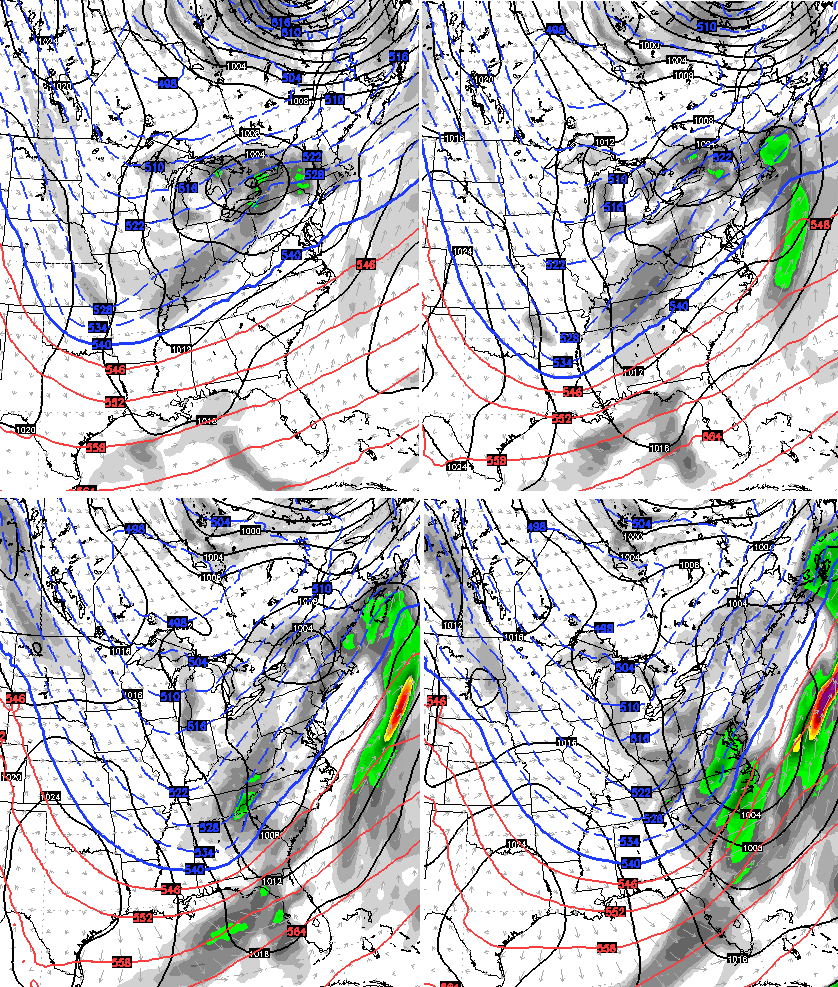 Enjoy the evening and take care.