Good afternoon, everyone. It's a dreary day across the bluegrass state, with chilly showers dotting our sky. The leading edge of the showers even had a little sleet thrown in for good measure. The active pattern leading up to Christmas is still the top weather headline, but the final headline is a long way from being written.
This afternoon's showers continue to press through here and are pretty light…
Isolated showers will hang around over the next few days, with our middle of the week system continuing to trend wetter.
The NAM has now joined the European Model in showing a healthy rain event for parts of the region on Wednesday…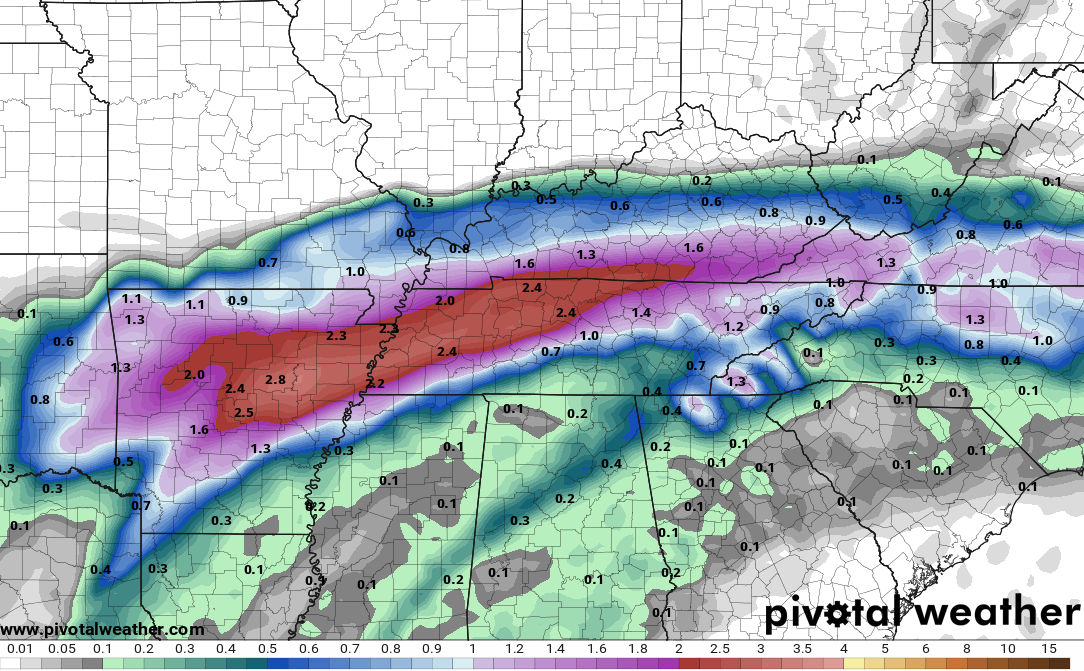 Similar to today, the northern edge of that may begin and end as a touch of sleet.
The Christmas weekend systems continue to show up differently with each computer forecast model run. The past two runs of the GFS show this point well. The 6z run trended colder with the initial system Friday into Saturday, then showed our Christmas Eve and Christmas Day system coming together as a snow maker…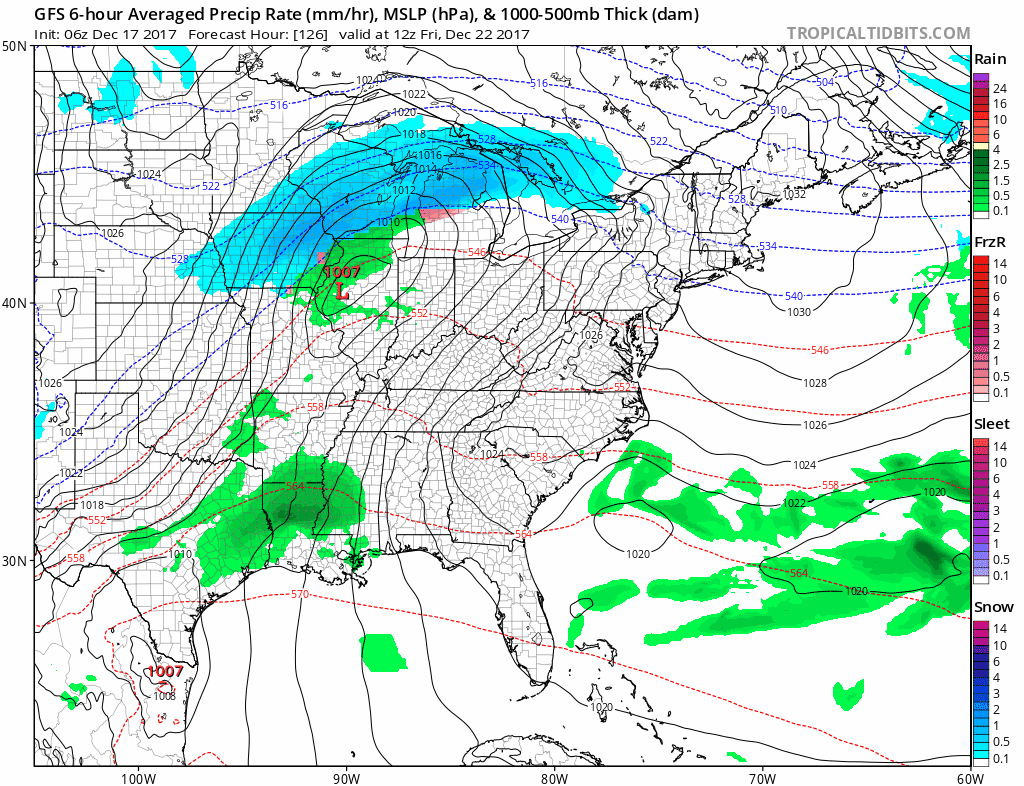 Check out that 1064 arctic high showing up behind all that. Wow.
The GFS from 6 hours later looked totally different, even losing the big arctic blast behind it…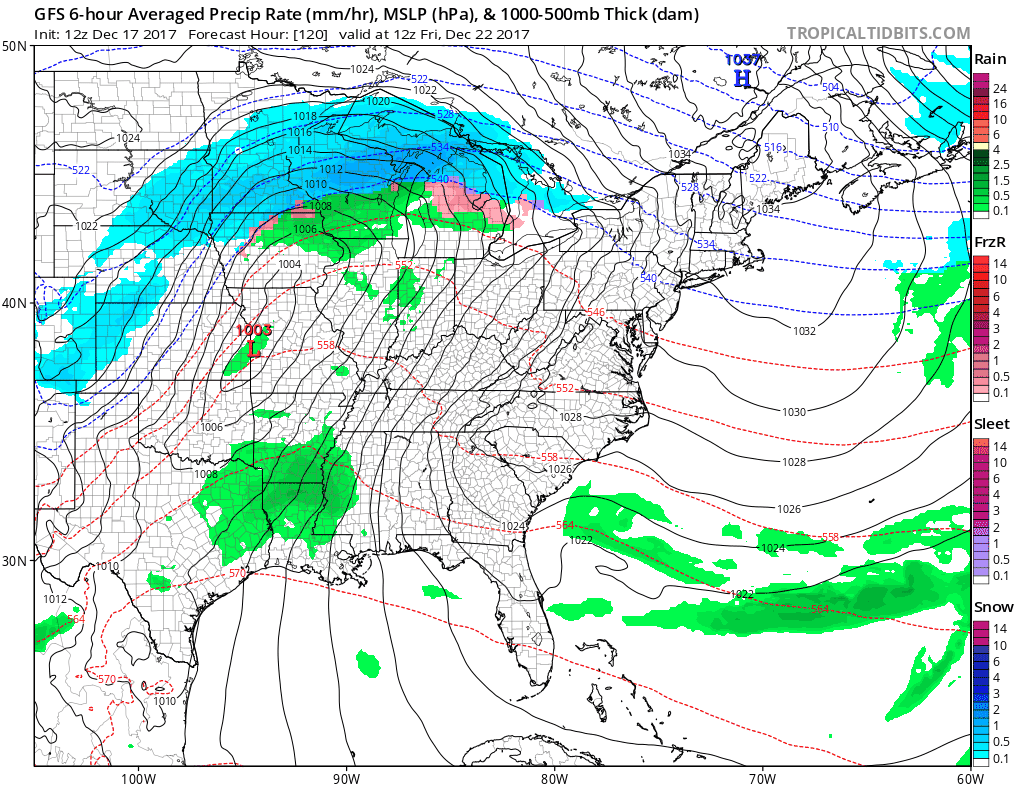 The Canadian Model has been lost in the woods with it all, but is, at least, getting the trend right of two systems…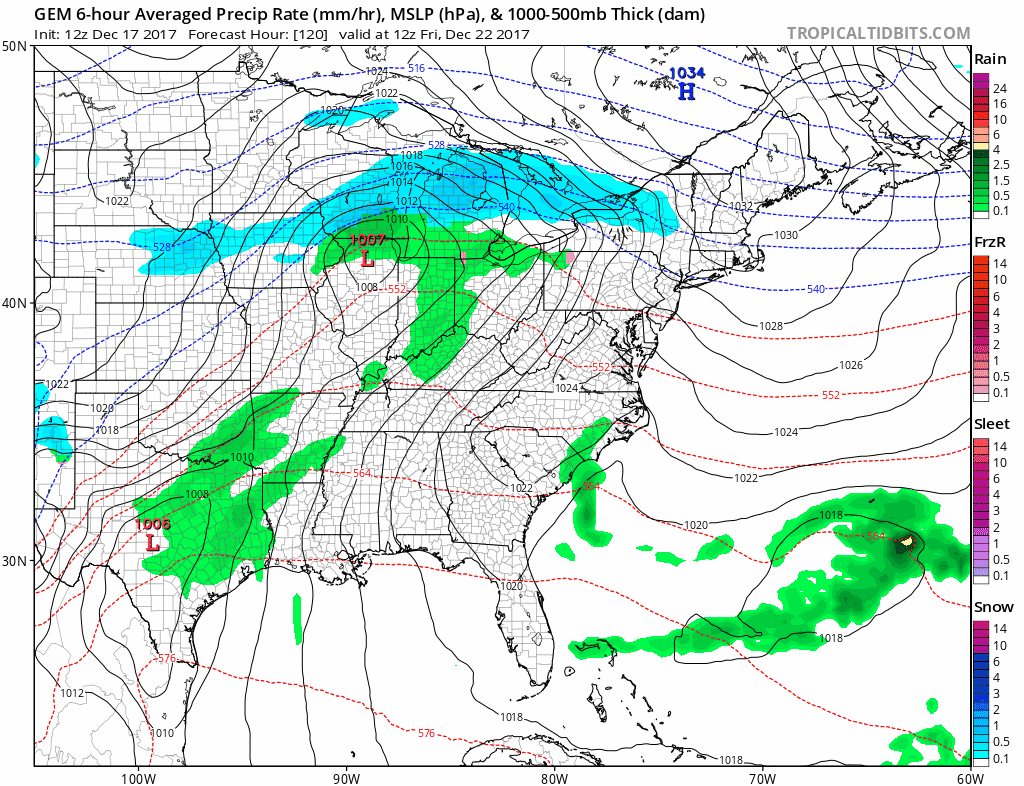 The European Model also continues to bounce back and forth between extremes. The last run had the cold overwhelming the pattern, killing any kind of storm system. The new run holds some energy back, leading to a prolonged period of heavy, overrunning precipitation…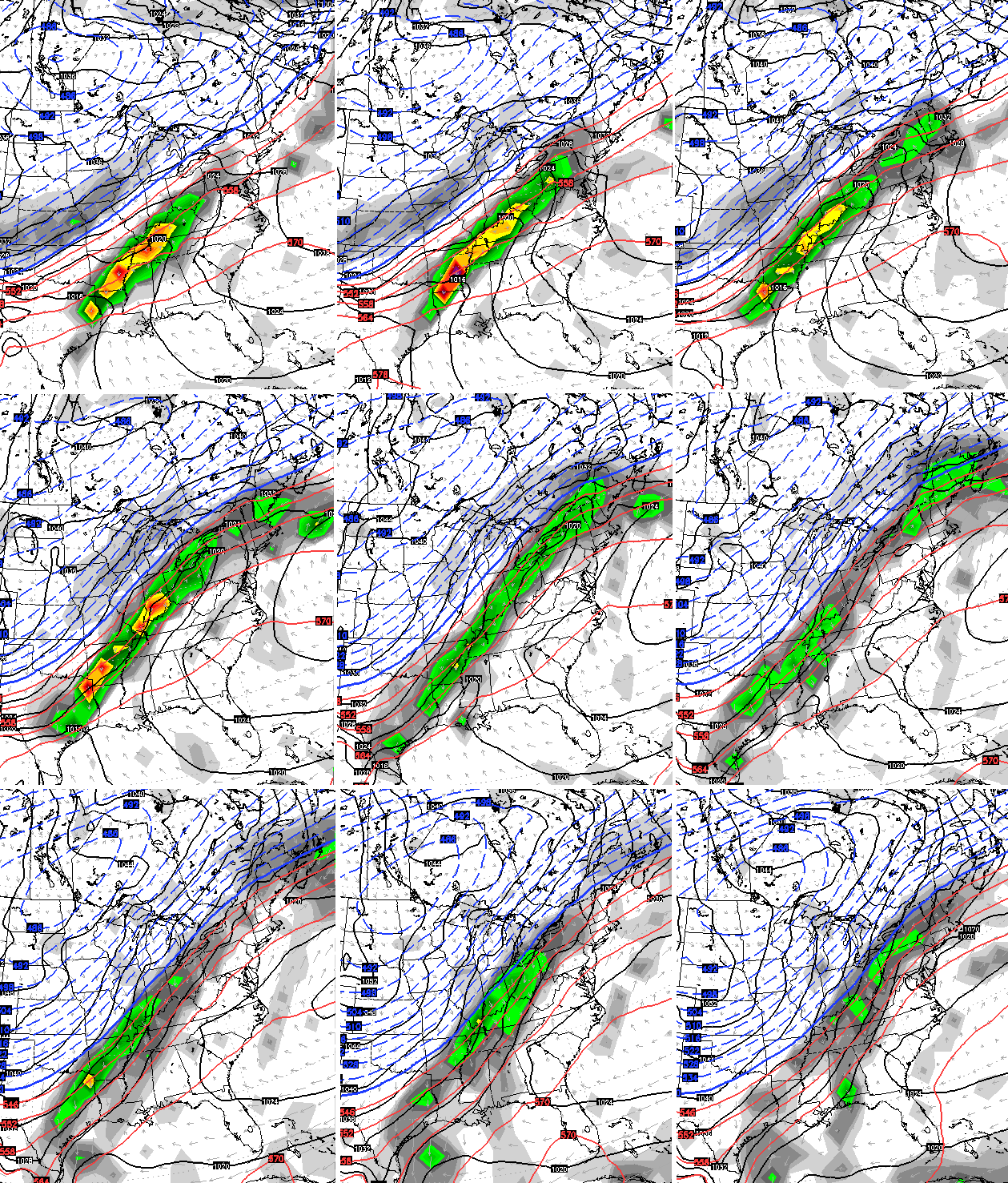 That's likely keeping the cold too far to the west, but still results in this for Christmas Night and Tuesday…

The low-level cold air is typically shown too far west on forecast models.
Regardless, you're seeing the back and forth on all the models as they continue to try and figure out exactly what to do.
I'm still riding this almost week old map and think it's in excellent shape…
Looking farther down te road… The CFS 5 day temperature anomaly maps (In Celsius) show one heck of a push of cold that hangs tough into January.
Here's the period for Christmas week…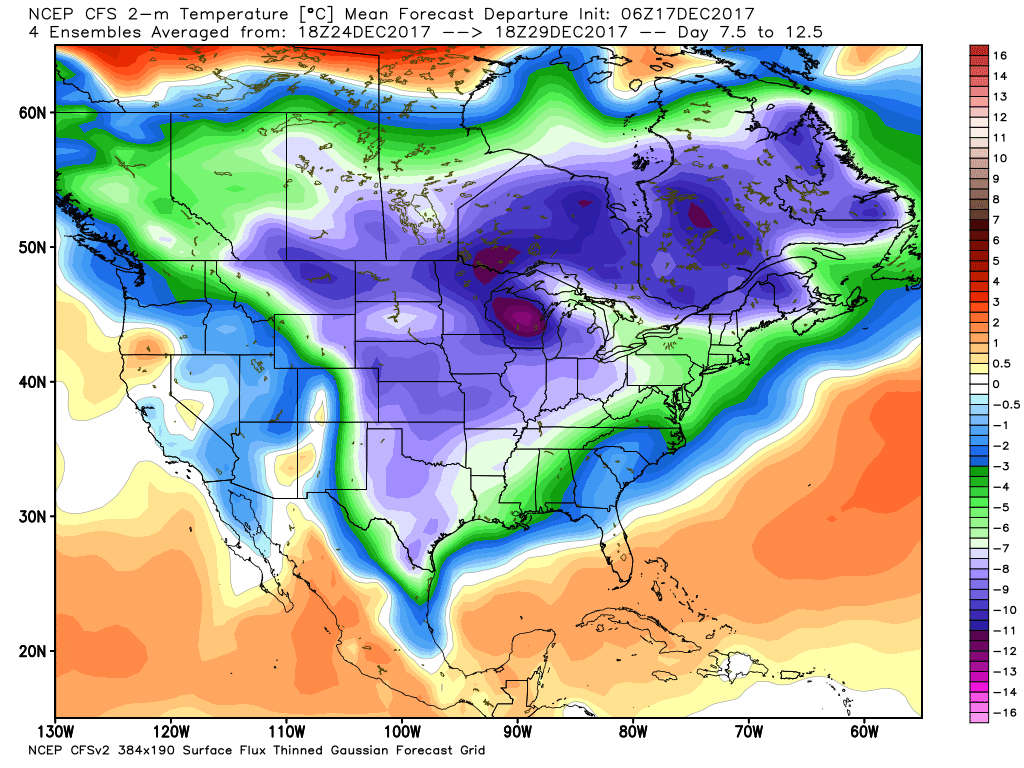 Here's the 5 days around the New Year…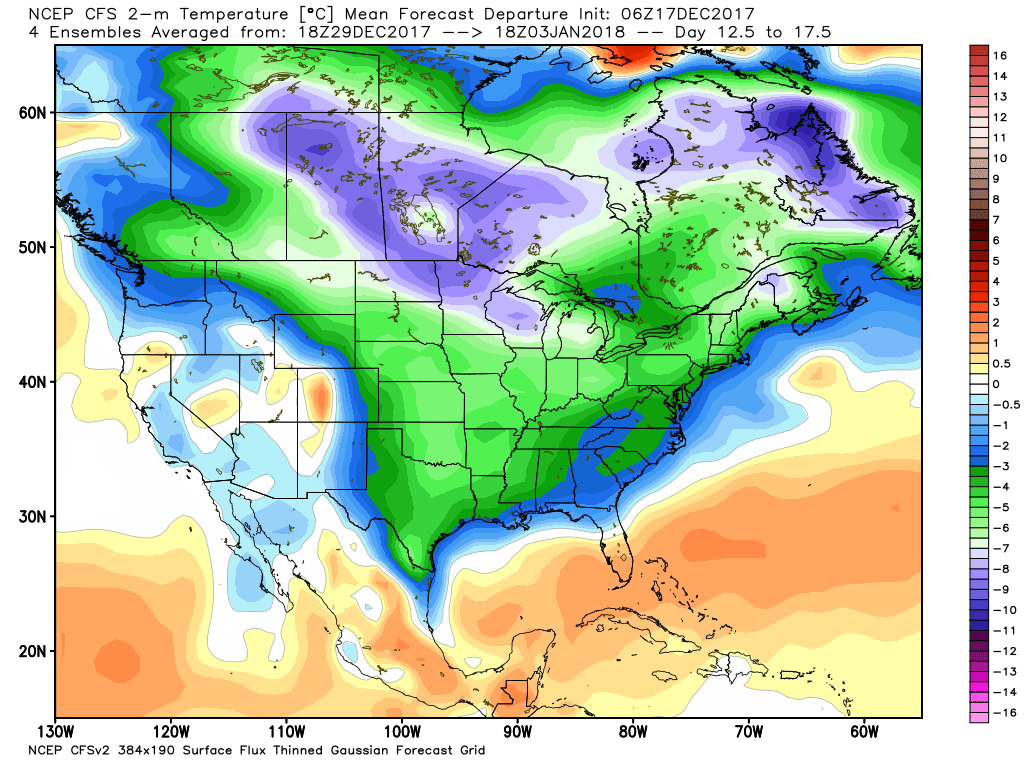 It stays cold deep into the New Year…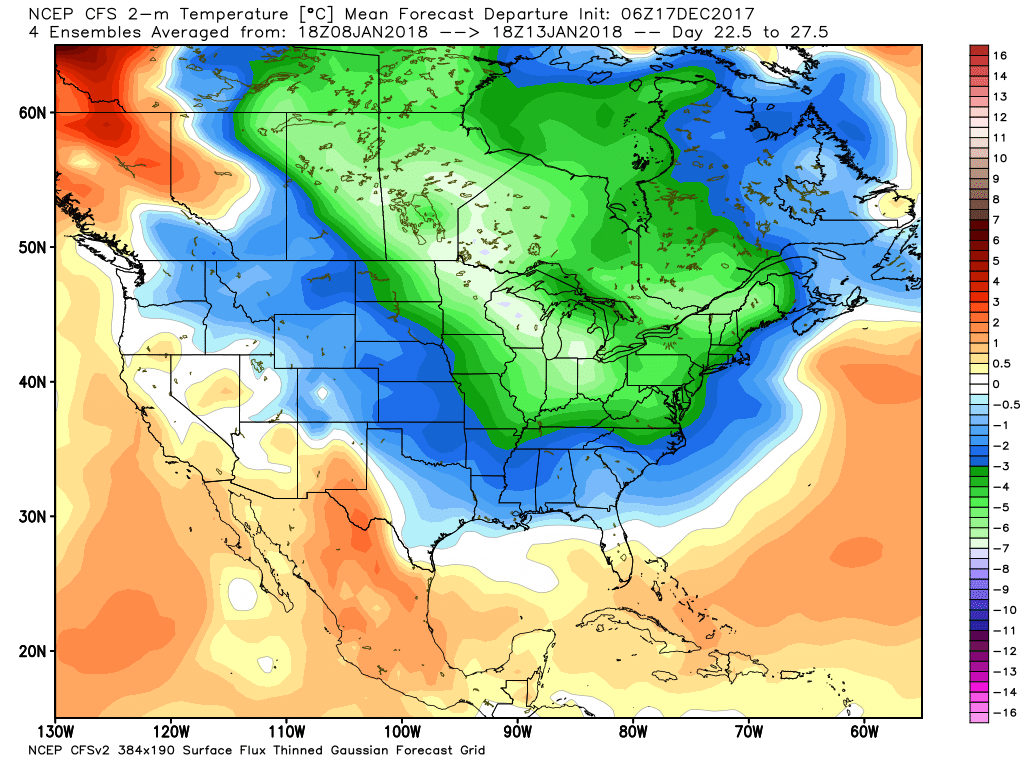 I will have another update this evening. Enjoy this fine Sunday and take care.