Good evening, folks. Our half and half weekend is drawing to a close with a lot of ugly out there. As we look ahead to the next week and change, there's a lot more ugly on the way. This all takes us up to a very complicated forecast for our Christmas weekend.
There are some complications before that, and they may have implications on how all that plays out. Confused? Me too.
Low clouds will spit our a few showers over the next few days, but a much stronger system shows up by Wednesday. The European Model has been all over this for a while, but the other models have been hesitant to bring this wet weather maker into Kentucky.
The European Model shows heavy rains across the southern half of the state on Wednesday…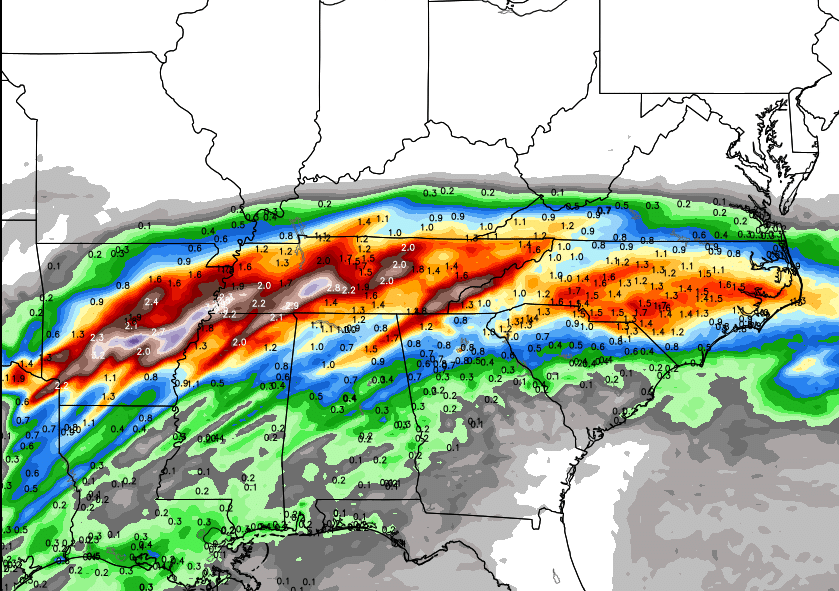 The NAM has been similar in recent runs…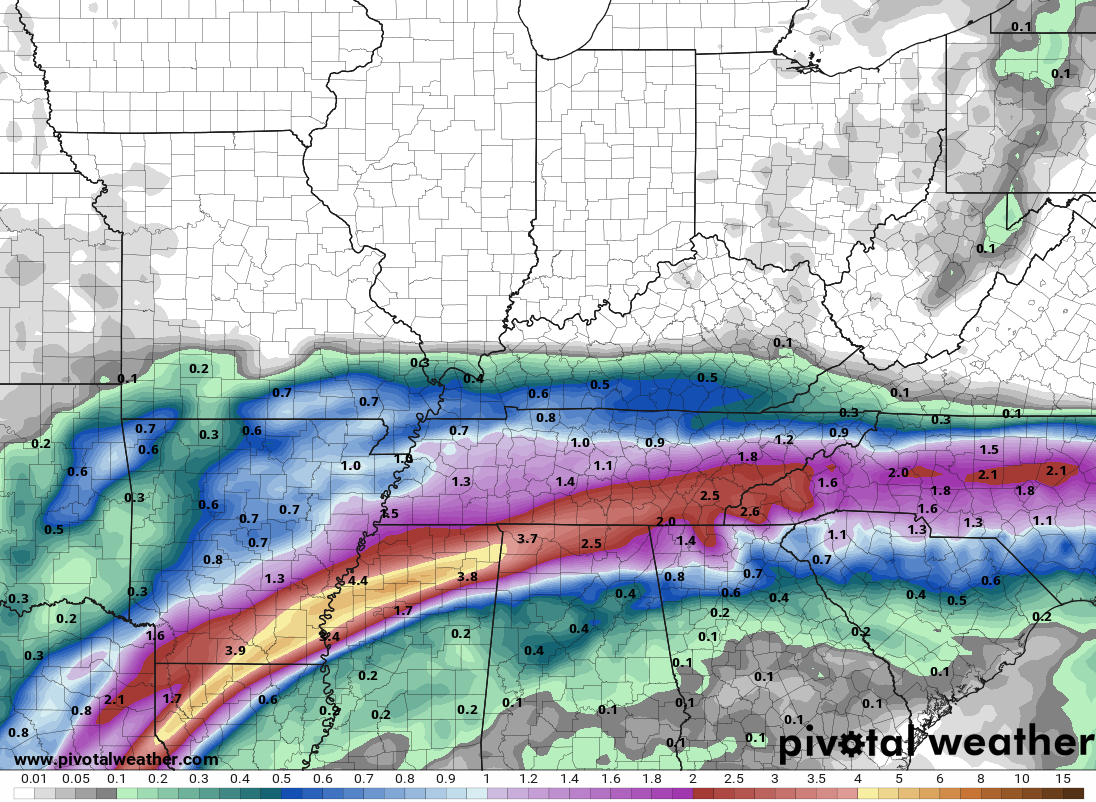 The GFS wants no part of bringing rain into Kentucky…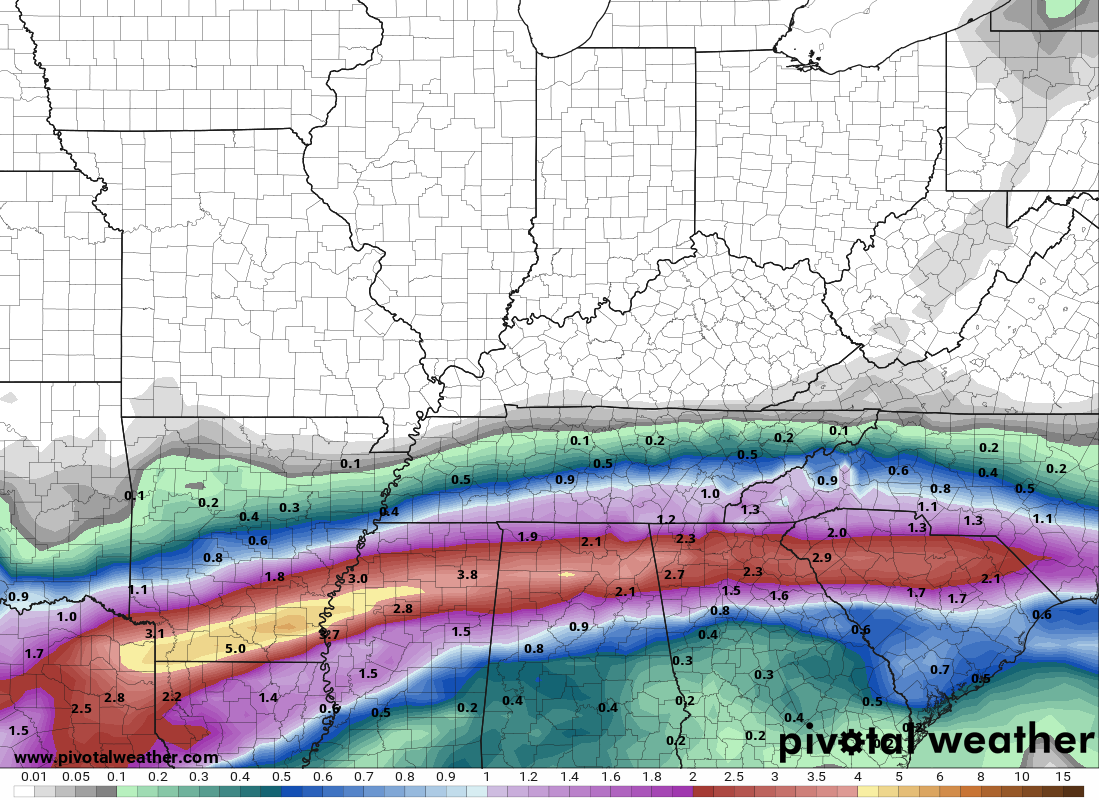 The GFS Ensembles don't even agree with the operational GFS, instead, they look more like the European and NAM for Wednesday…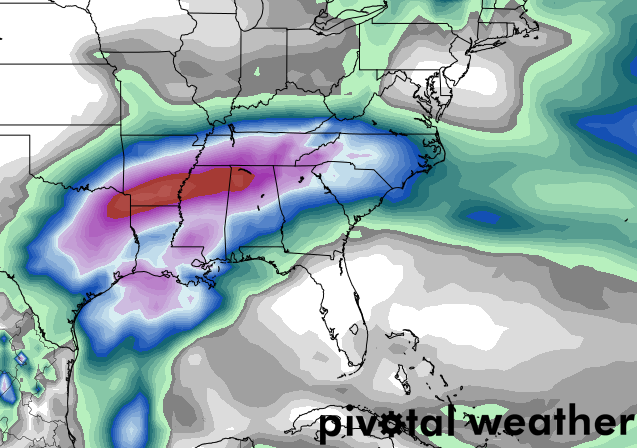 I'm showing all this because, even in the shorter term, we are finding the models having a tough go at figuring out what to do. If we can't get them to agree on the Wednesday system, how on earth do we expect them to figure out Christmas weekend and Christmas week? The answer to that is… I don't.
That's why you are getting zero forecast flipping and flopping from me, because every single run of every single model looks drastically different from the run before.
For fun, here's the latest GFS…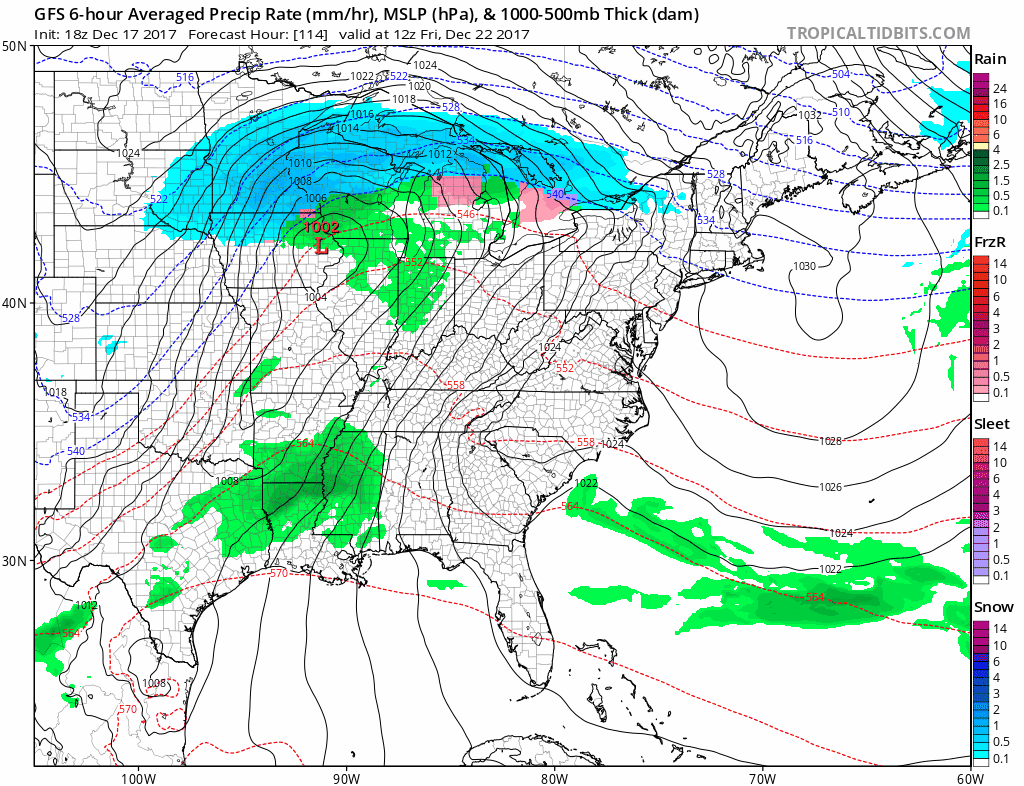 That looks exactly ZERO like the run from 6 hours earlier, which looked ZERO like the run 6 hours prior to that.
I like to look at every available piece of model guidance for any forecast, not just in the winter. Sometimes the more obscure models can offer some trends or lend support for other models. One of the models I look at is the JMA. Christmas Day is just now within the window of the model, and it shows a major arctic high invading the country, with a wave of low pressure riding up the eastern slopes of the Appalachian Mountains…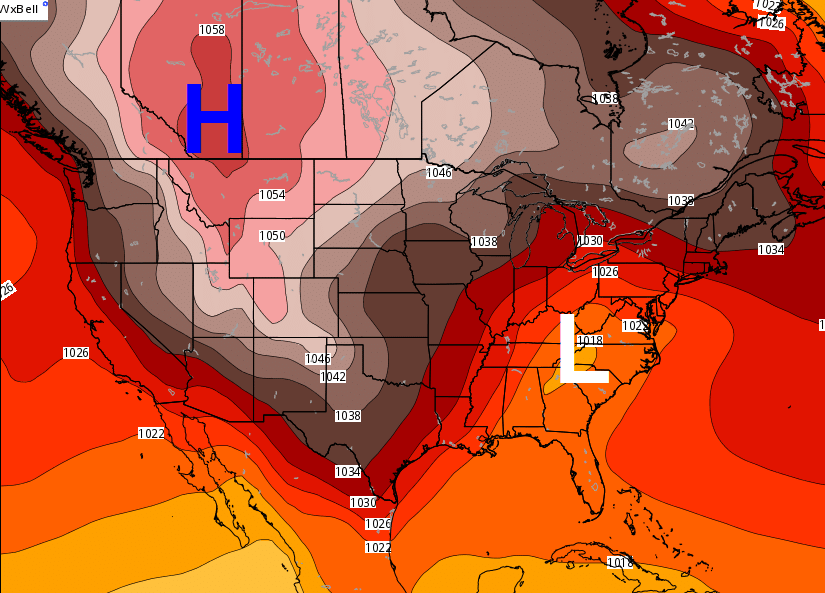 You're looking at barometric pressure and not temps on that map.
I will keep with my original thoughts that are now a week old: Every mode of precipitation is on the table for Christmas weekend into early Christmas week. Rain, snow, ice or a combo of the three are all possible. Your Christmas may be wet or it may be white, or you may get both. It's still way too early to tell.
I will have my normal update later tonight so check back. Have a great evening and take care.