Good Friday, everyone. We have made it to our much anticipated Christmas weekend and Mother Nature and Old Man Winter are ready to steal the show. We have the potential for flooding rains into early Saturday, then the flakes start to fly. We even have the potential to put a little snow on the ground just in time for Santa.
Rain increases from southwest to northeast today and will become heavy at times by the evening…
A general 1″-3″ of rain is likely for much of the state, with locally higher amounts possible in the south and southeast. This is where we will see the greatest potential for high water. A Flash Flood Watch is out for many areas today into Saturday.
The trend to colder continues for Saturday, with the increasing potential for a mix of rain and snow showing up across the north as temps drop…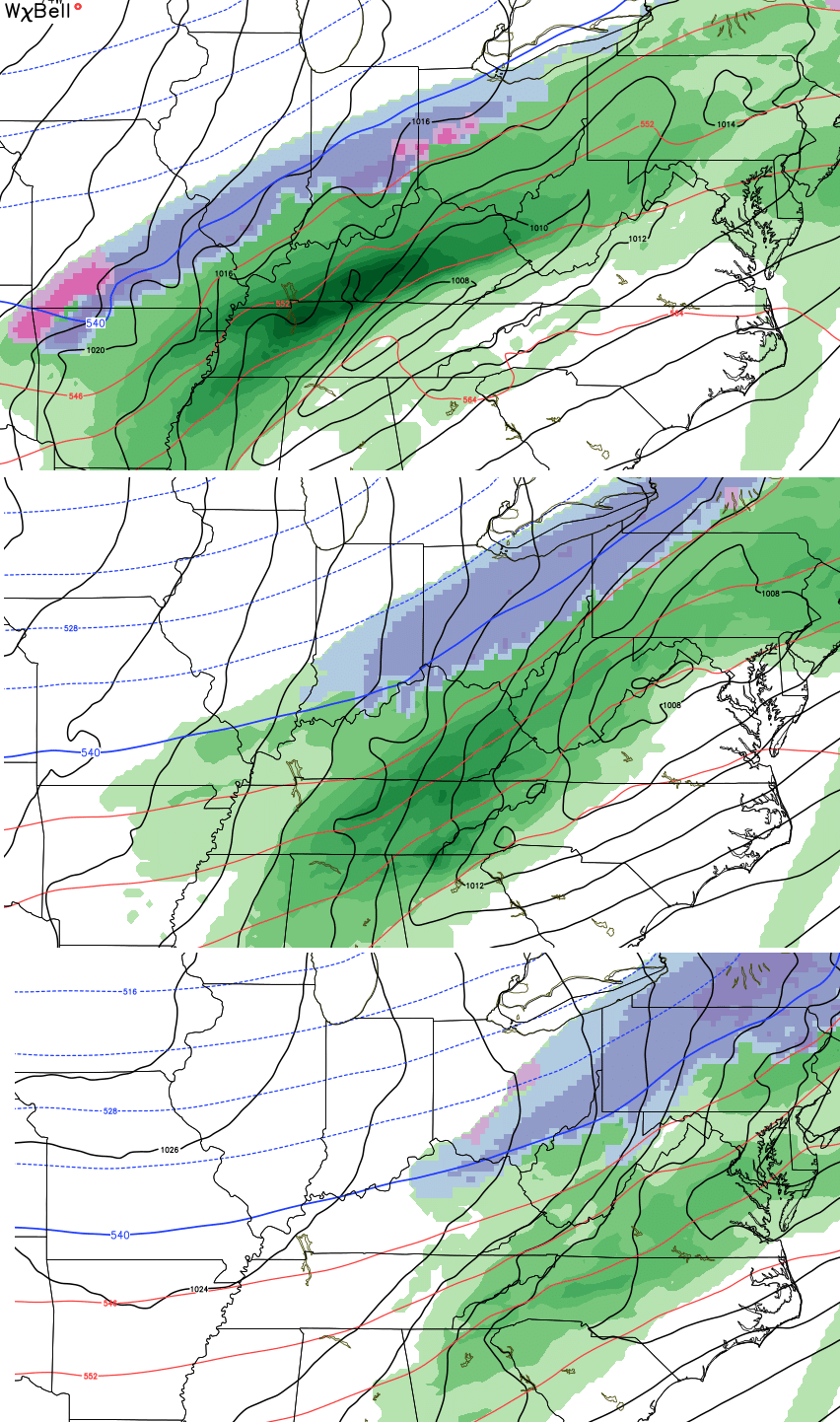 Some models are laying down a little slush in these areas. Let's see if that colder, quicker, look continues as we get closer.
A light snow maker then works in here for Christmas Eve, with the GFS continuing to see this a little better…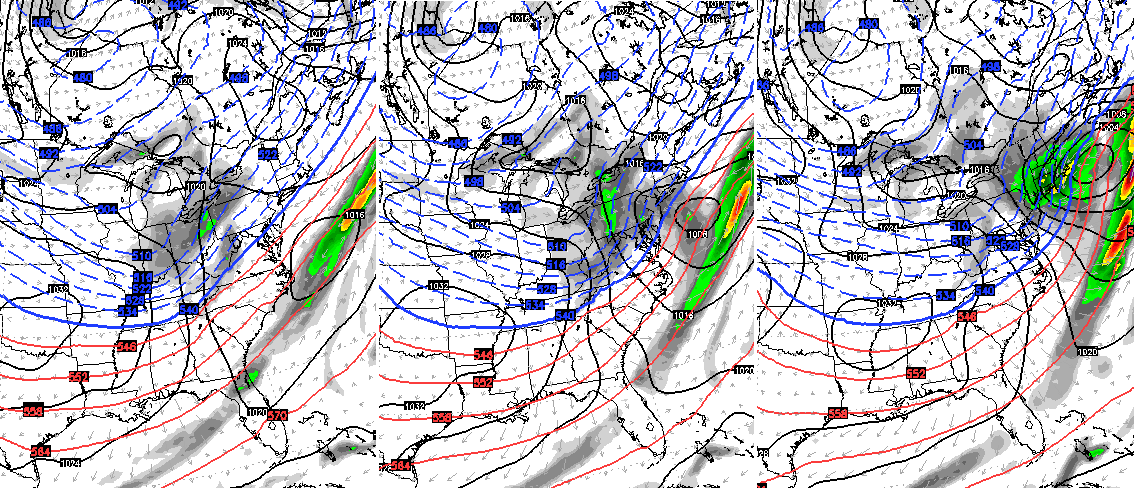 That may begin as a bit of a mix.
Here's the current GFS snowfall map from now through Christmas Day…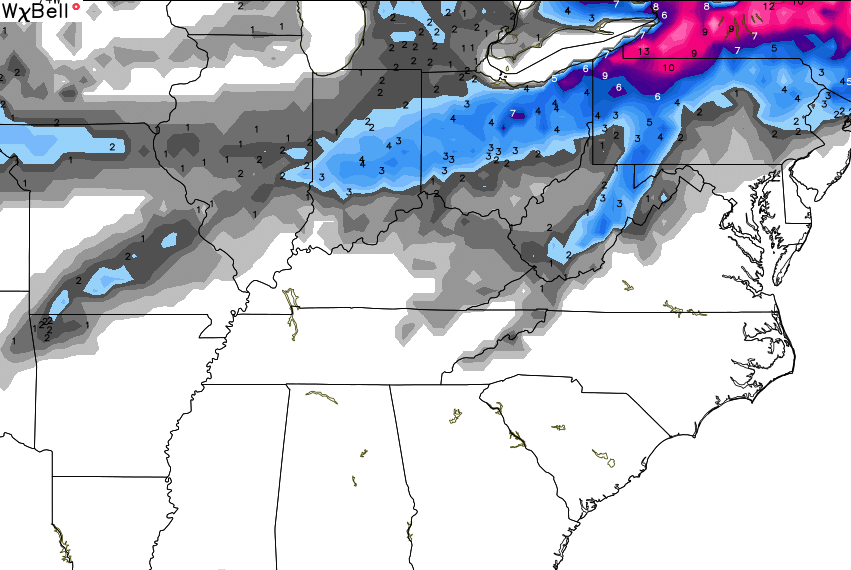 Here's a little closer look at the same model…
That's just the model talking and not a forecast from me, but it does match up well with my earlier thoughts on the best chance for light accumulations…
The individual members of the GFS Ensembles continue to be a little more aggressive with the snow chance…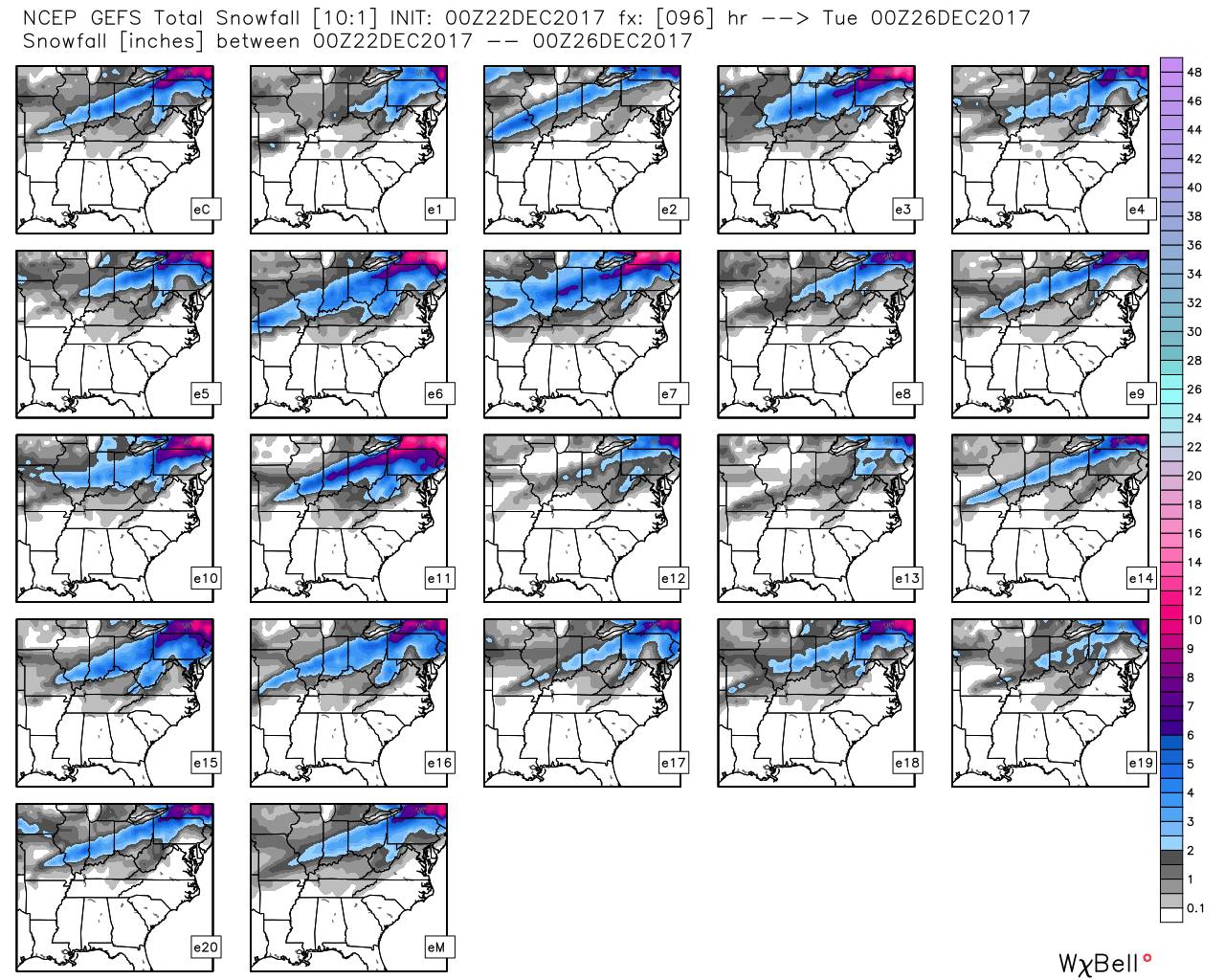 If worthy, I will put together a first call map later today.
The models continue to advertise another little light snow or flake makers zipping in here Christmas Night into Tuesday…

The pattern remains very active after that, with arctic air teaming up several systems rolling underneath the coldest air.. That means a lot of winter action across the country, as evidenced on the individual runs of the GFS Ensembles through the first few days of the New Year…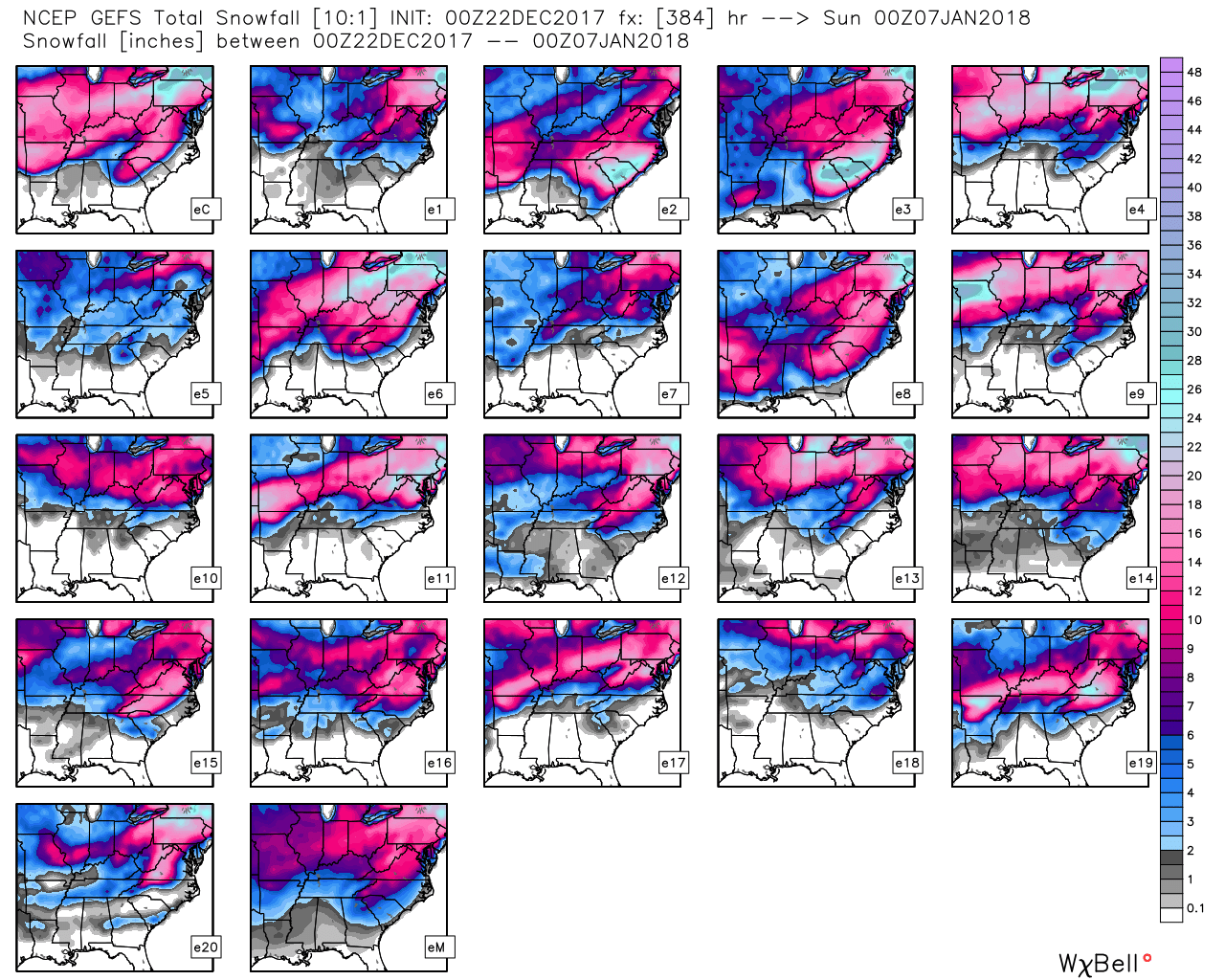 Your usual updates coming later today. Make it a great Friday and take care.