Good afternoon, everyone. Heavy rain continues to press into the region, setting the stage for the potential for local high water issues. The soggy setup will then turn a little snowy, just in time for Santa to arrive in the bluegrass state.
There's nothing more to add to the heavy rain and flood threat. It's a general 1″-3″ of rain, with locally higher amounts possible in the south and southeast. The best chance for high water comes tonight and early Saturday…
If you go back to just a few days ago, the models weren't showing accumulating snow in the Ohio Valley, which is why we don't just blindly follow models.
Another reason is the Christmas Eve light snow maker. This system has been all over the place on the models and even non-existent at times. I talked about how we would likely see the models trend a little stronger with a wave of low pressure and we find them doing just that.
Here's the GFS…

That is now bringing a MUCH more expansive area of light snow across Kentucky…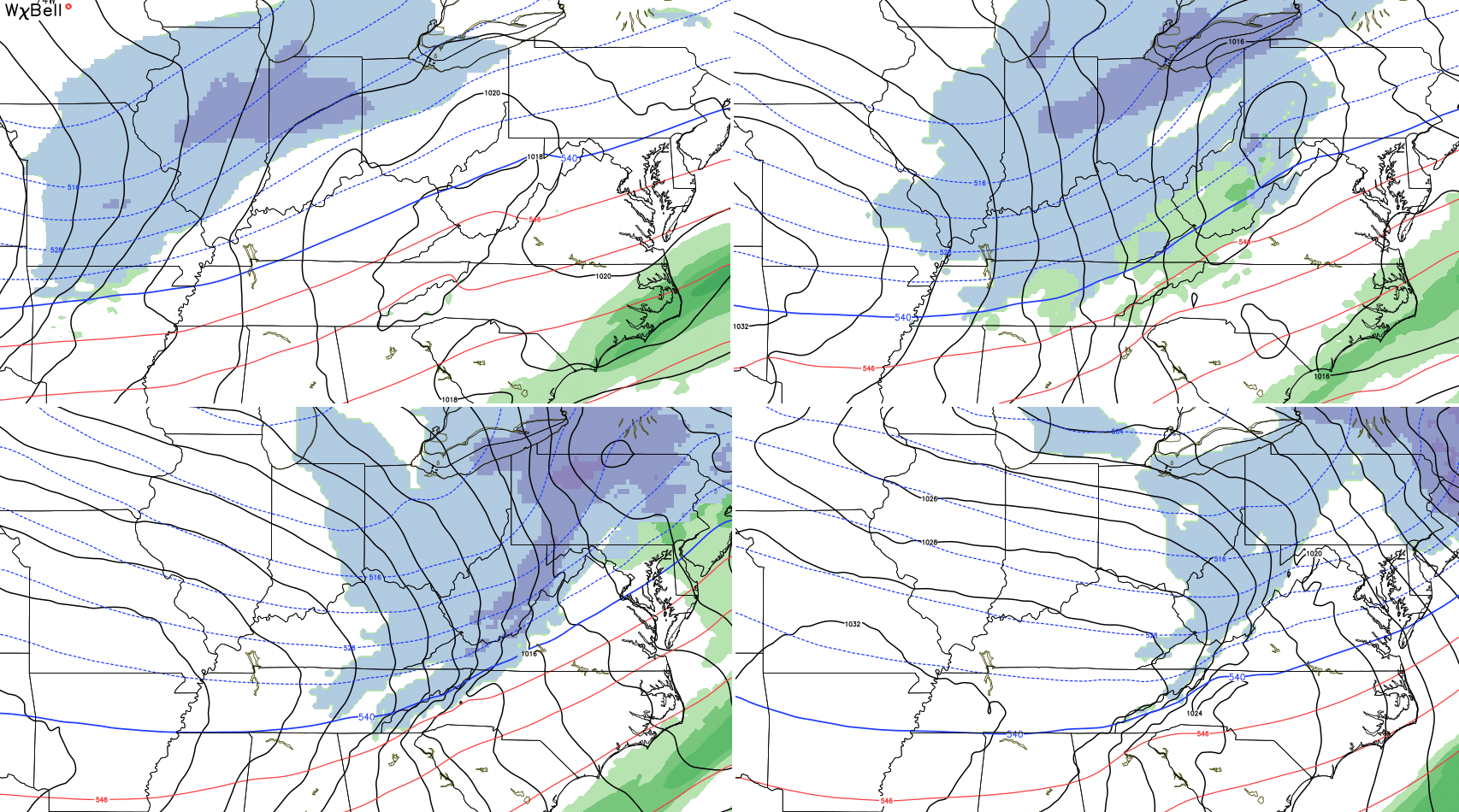 This should bring light snow to most of the state… On Christmas Eve. That's some nice timing by Old Man Winter and Santa! Light accumulations are possible, and I will have the often imitated First Call For Snowfall on WKYT-TV starting at 4pm.
If we look at the snowfall for just Christmas weekend, we find a good chunk of our region picking up on some snow…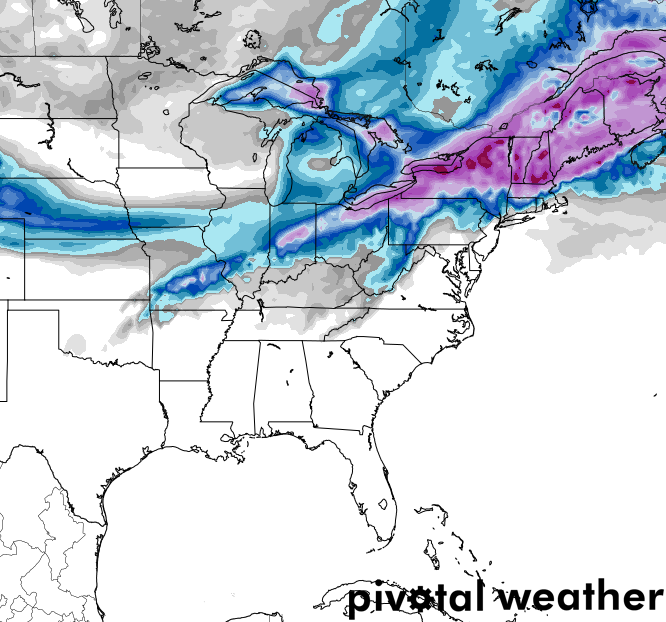 That's not a bad match from the map I put out nearly 2 weeks ago…
Additional winter weather threats are lurking just beyond Christmas. I also have sneaking suspicion we will have our first Winter Storm Threat in nearly 2 years.
I will update things again this evening. Have a good one and take care.