Good Saturday, everybody. Heavy rainfall continues across the state as we roll through the first half of our Saturday, and this may cause local high water issues. Once the heavy rain ends, the cold air takes control, with light snow waiting for our Christmas Eve.
There's nothing more to be said about today's rain, you know the drill…
Temps crash from northwest to southeast, and this may produce a bit of a mix in the north and far west. This doesn't look like a big deal. at the moment.
As temps drop below freezing by Sunday morning, watch for some slick spots to develop on area roads.
This brings us to our light snow maker for Christmas Eve. The trend I said to watch for is taking place, with the models trending stronger with our wave of low pressure. That gives us a much broader swatch of snow to deal with on Christmas eve.
This action may begin as a mix as temps spike a little ahead of our system. The brief temp spike is a good thing, because it shows us we are dealing with a healthy system. That quickly go over to snow…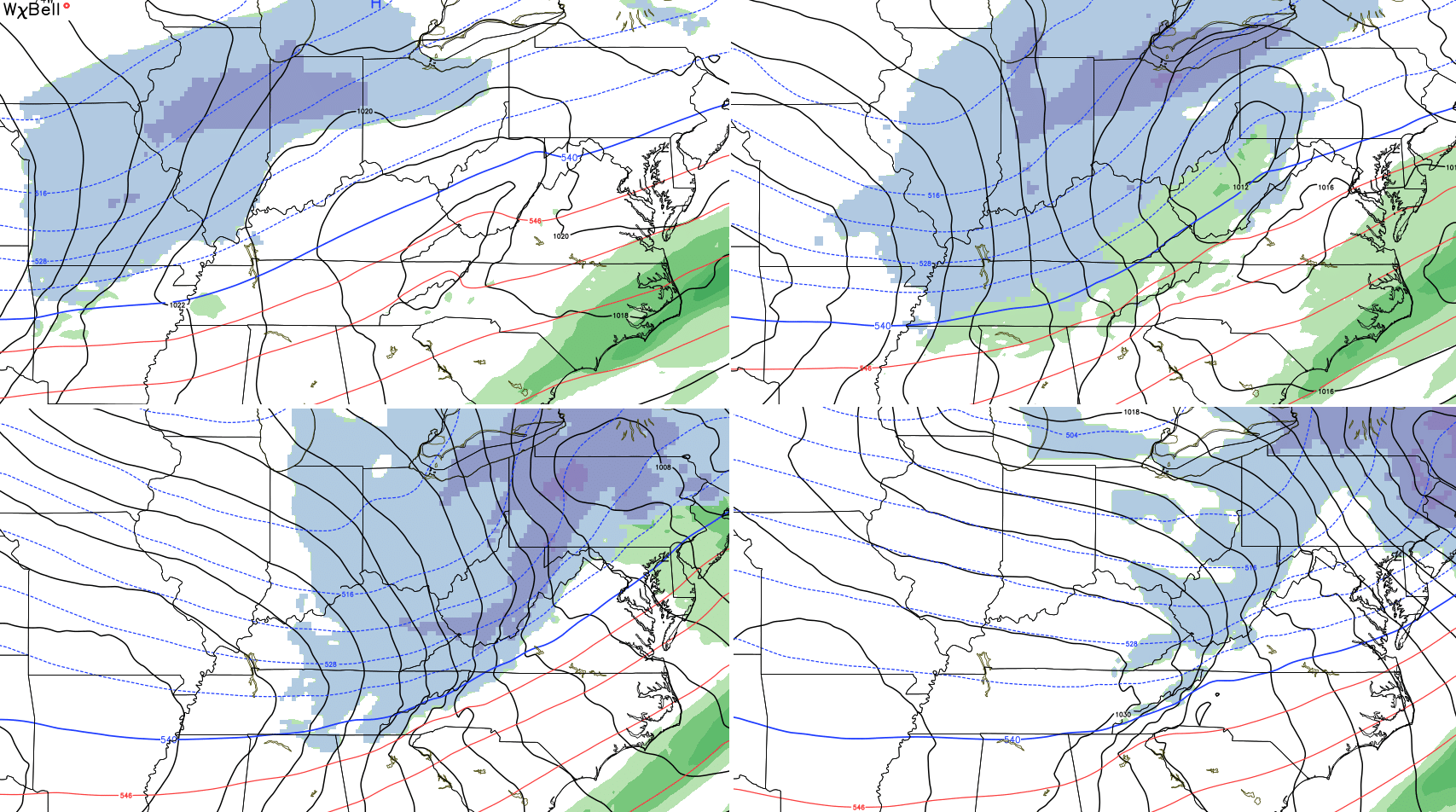 The GFS continues to increase the light snow numbers, and now has several areas hitting 1″ or a little better…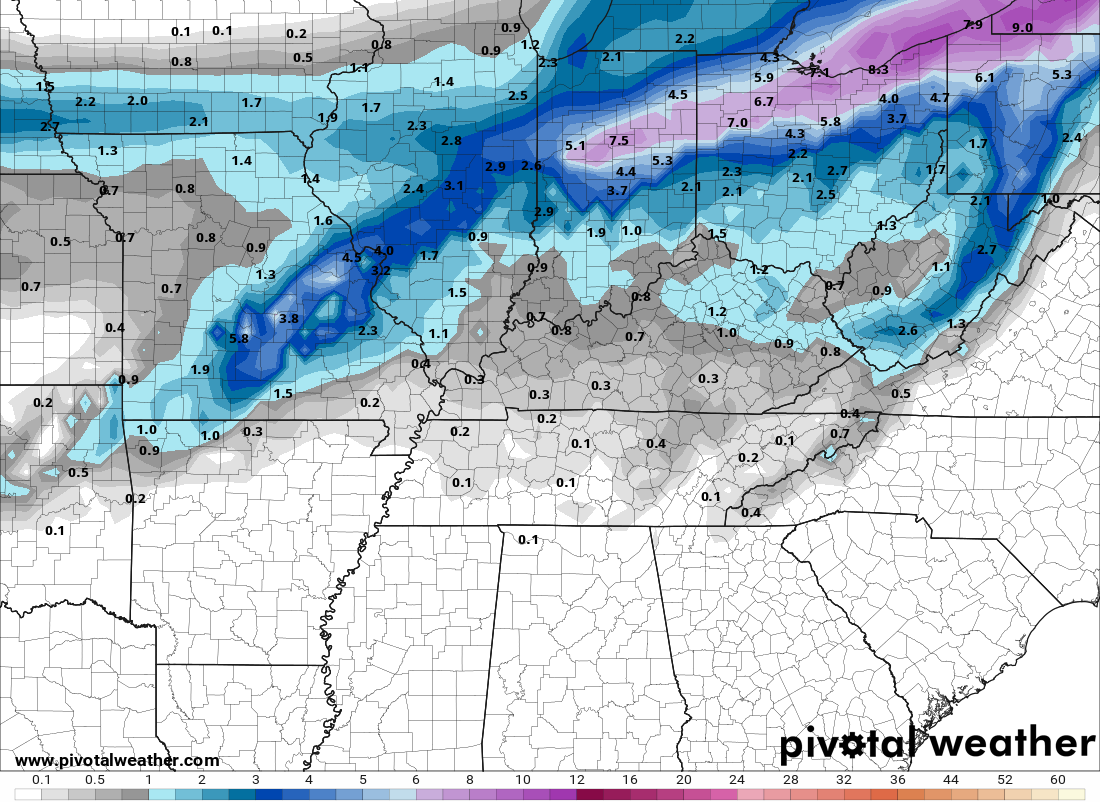 The NAM also increases the swath of snow on each run. Here's the future radar and Satellite…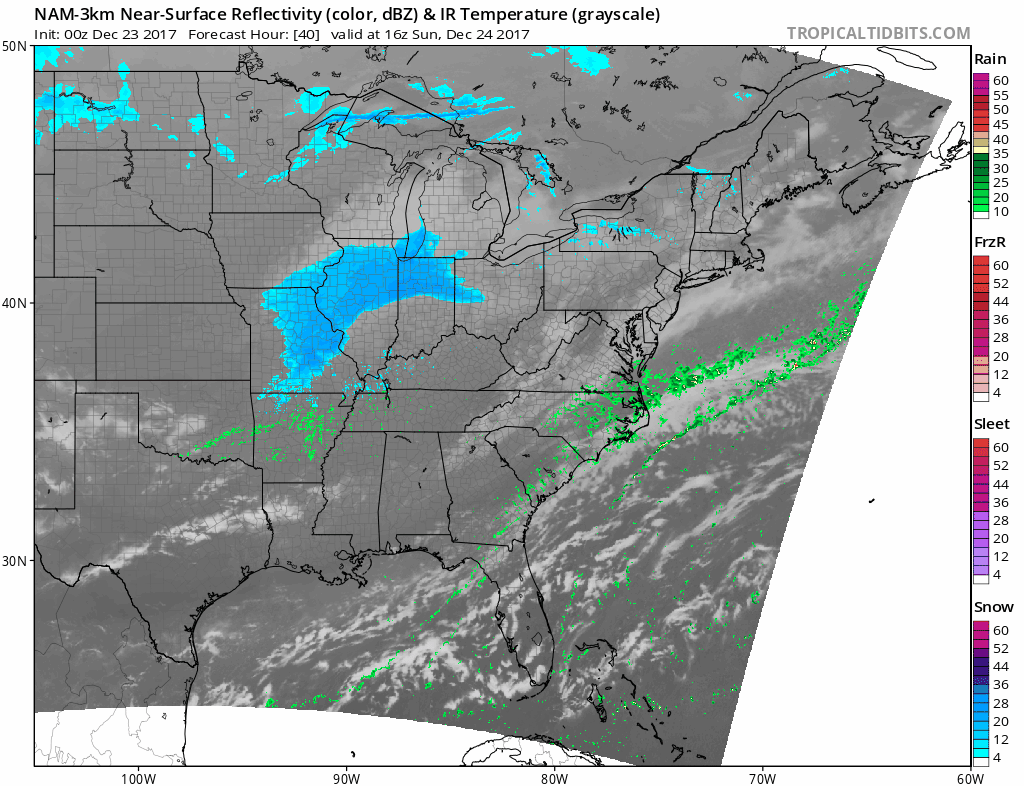 Given the very wet ground,  we will likely see melting taking place Sunday afternoon, before getting in on sticking snow after sundown. Much of our region is likely to get in on a coating to 1″ of snow…
Some areas may do a little better than 1″, but I'm not ready to bite on that just yet. I will update the "call" with updates later today.
Roads are likely to be wet through the daylight on Sunday, then may ice over after the sun goes down. Road crews won't be able to pretreat because of all the rain falling today, so we will need to be on guard for slick travel developing Christmas Eve into Christmas morning.
Winds are very gusty during this time, with single digit wind chills showing up as Santa arrives…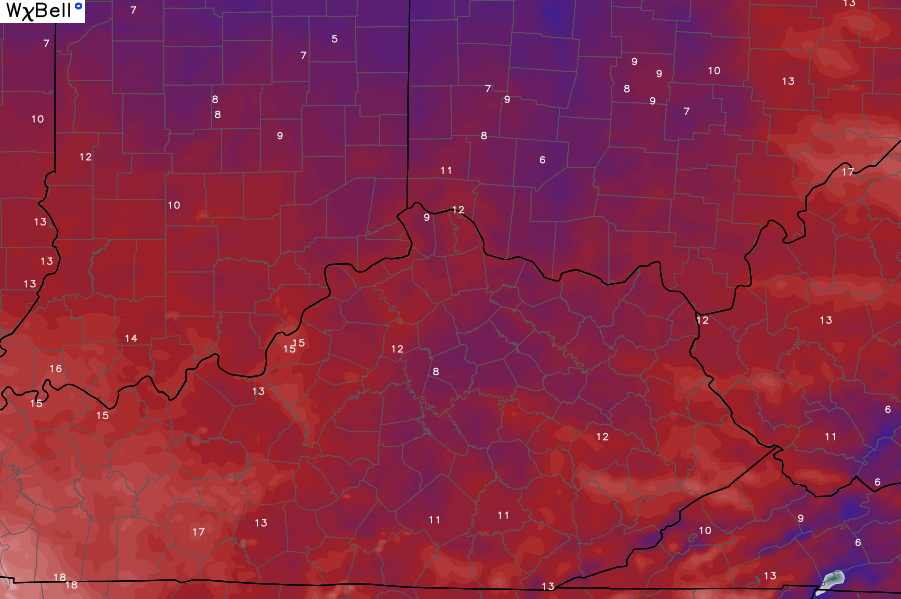 Christmas morning flurries will then give way to a partly cloudy sky with a cold wind continuing to blow.
That wind may blow a batch of light snow and flurries back into the region Christmas night and Tuesday.
We continue to see the models showing a winter storm impacting our region and the eastern half of the country from Wednesday through Friday…
GFS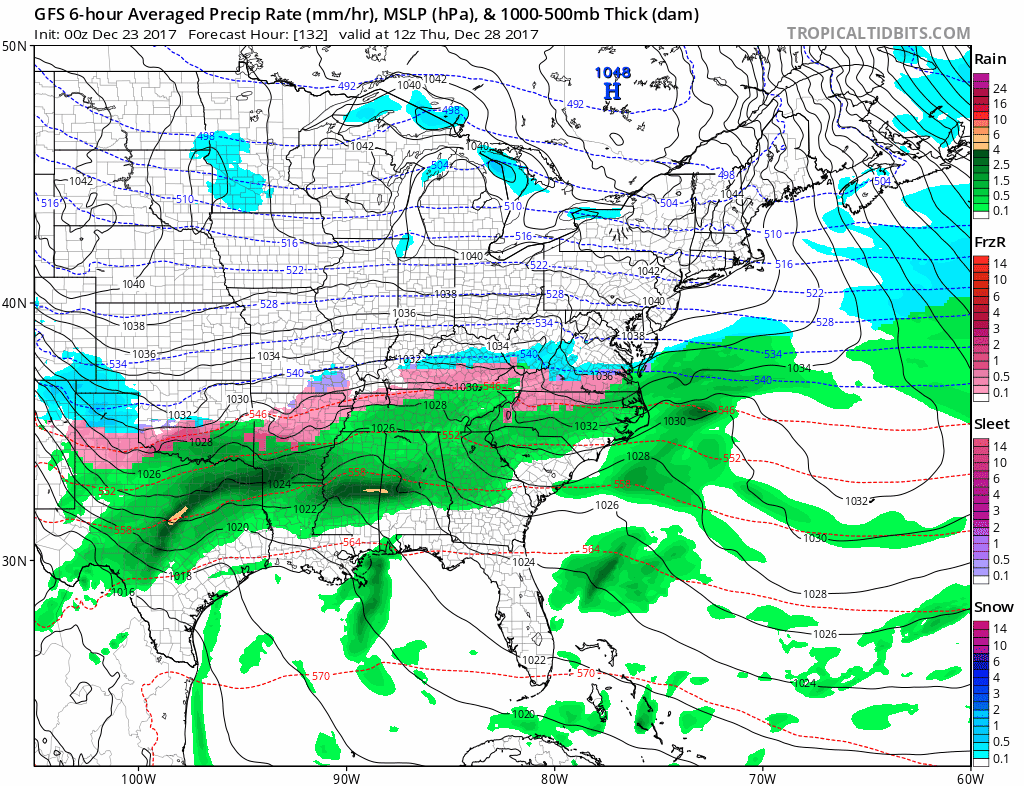 Canadian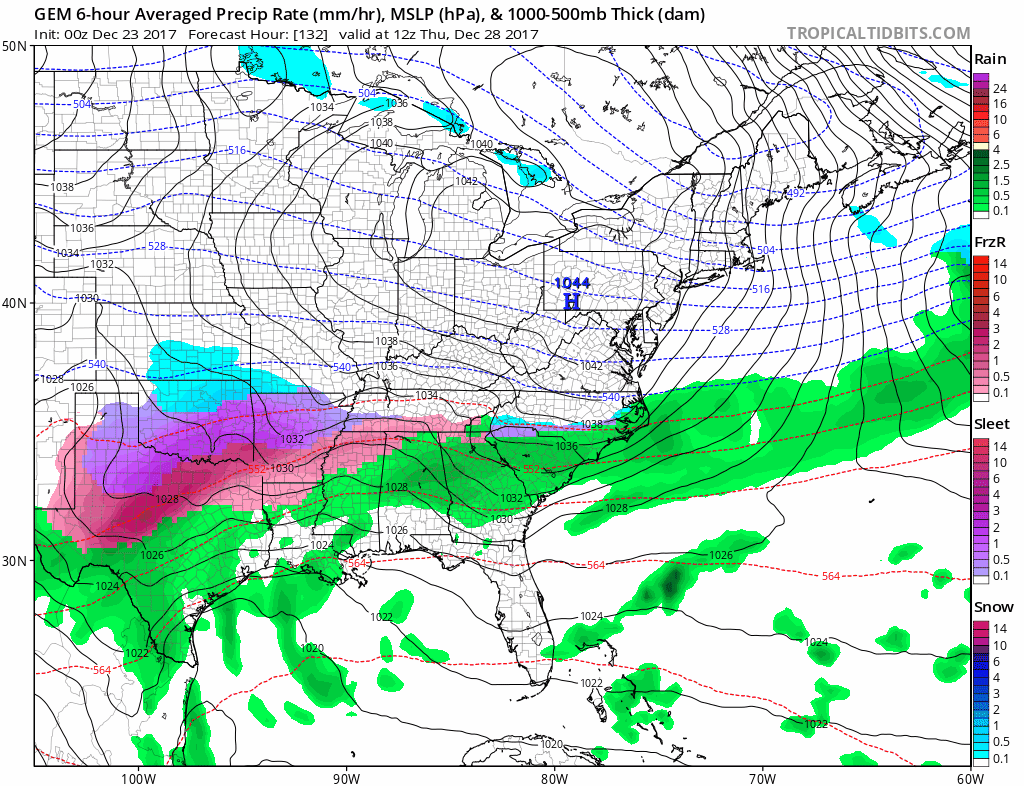 That's not a system that's a week or two away, that's a system we are tracking from less than 5 days out. It's still only in the "interesting" category, but it's a healthy signal.