Good afternoon, folks. Our heavy rainmaker is pulling away from the region, leaving behind several inches of rain and some flooding issues. As expected, this action is ending as a period of mix or light snow, but the main focus is on the light snow coming for Christmas Eve.
Here's regional radar to track today's system away from the region…
As far as the Christmas Eve light snowfall is concerned, things are still on course for a light snowfall just in time for Santa's arrival in the bluegrass state.
The light snow shield is expansive, meaning everyone in the state should see, at least, some snow…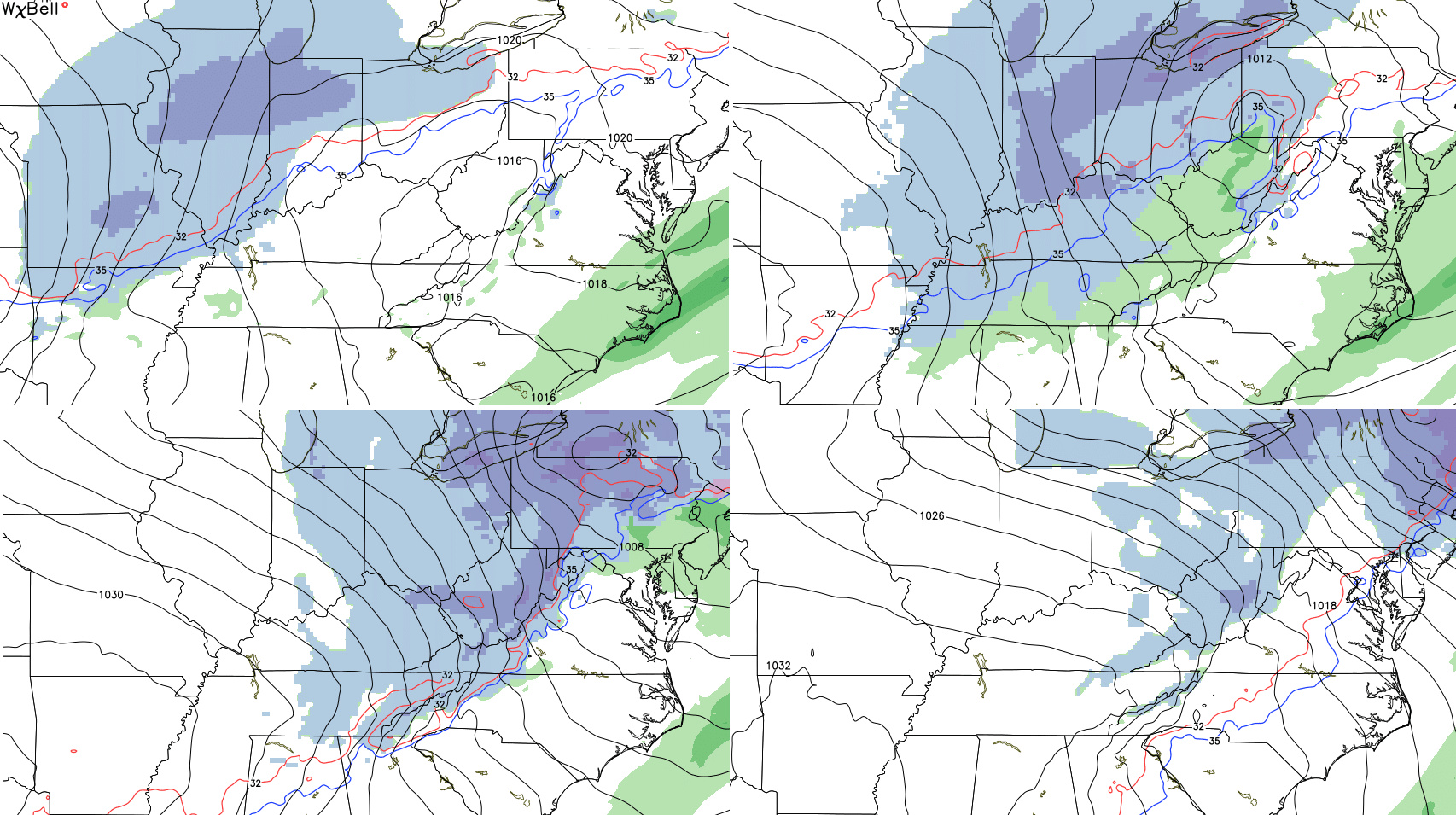 Temps early in the day will spike, especially in the east. That's where a mix of rain and snow is likely at the start, before going over quickly to light snow. Winds are going to be very gusty as temps drop below freezing from northwest to southeast.
Snowfall totals on the models continue to increase each run. The latest GFS now has a 1″-2″ swath across the northern half of the state…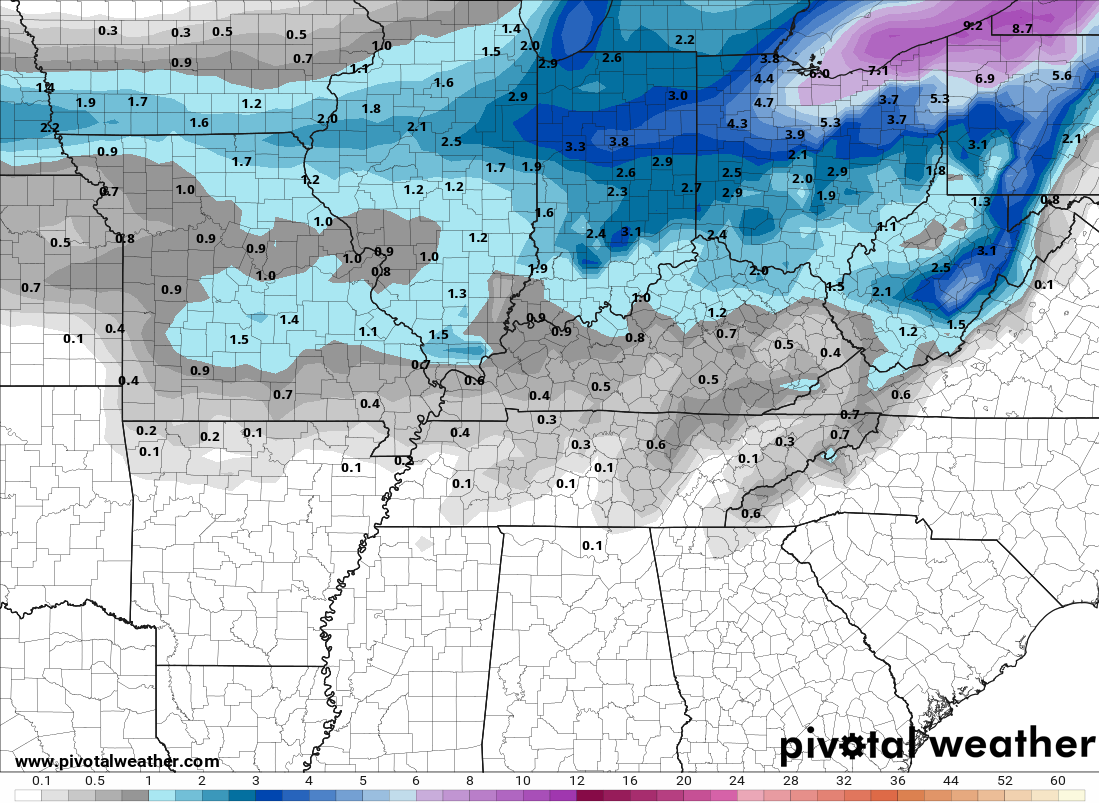 Notice how it takes accumulating light snows all the way into Tennessee.
The NAM totals have increased a bit from earlier runs, with it showing some pockets of 1″ snows…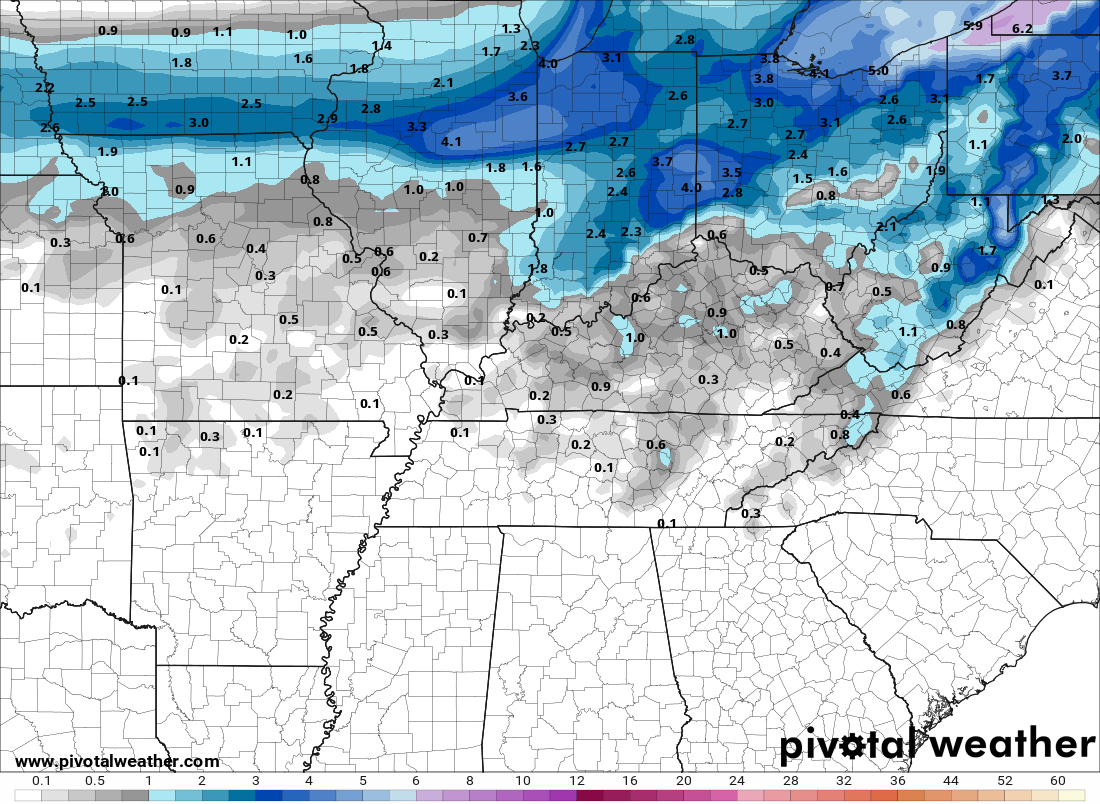 The Hi-Res NAM is also on board…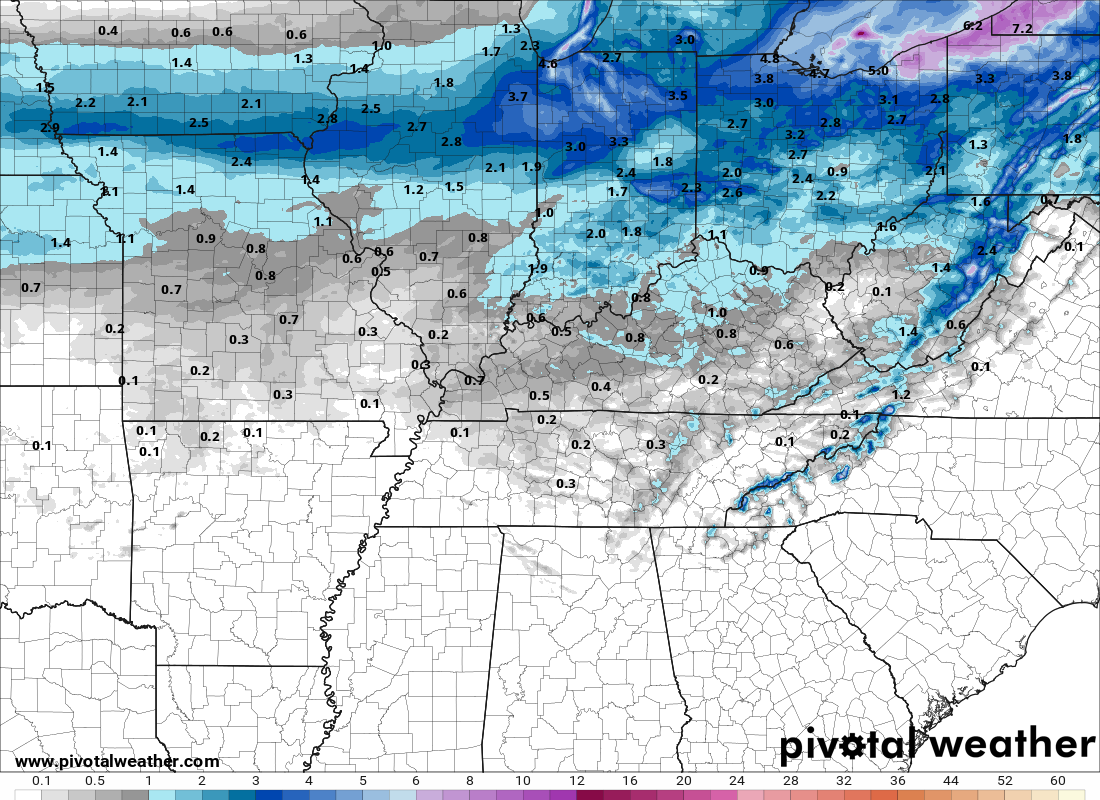 My thoughts:
Melting flakes will be likely for many in the afternoon, but that quickly changes as we near sunset.
Those melting flakes will create wet roads, that can ice up as temps drop into the 20s.
It's from late afternoon through the wee hours of Christmas morning that we have our best chance for accumulating snows.
This continues to look like a general coating to 1″ for much of Kentucky, but I'm probably going to add an area of 1″-2″ with my new call for snowfall this evening.
I'm increasingly worried we get ourselves into a similar situation to what we did a few weeks ago with snow and ice covered roads. Given all the rain, road crews haven't been able to pretreat and we will likely see more snow than what we did a few weeks ago.
I firmly believe this to be a Winter Weather Advisory type event. It's not a lot of snow, but it's a busy travel day with wet roads and rapidly falling temps after dark. Impact should trump some made up criteria every single time.
Another light snow maker is likely to press in here Christmas night into Tuesday…
That may also put down some light accumulations.
That will be followed up by a much more potent system that may impact our weather as early as late Wednesday or Thursday. This signal has been showing up for a while, and it continues to do so as we get closer.
Here's the European…

The Canadian is similar…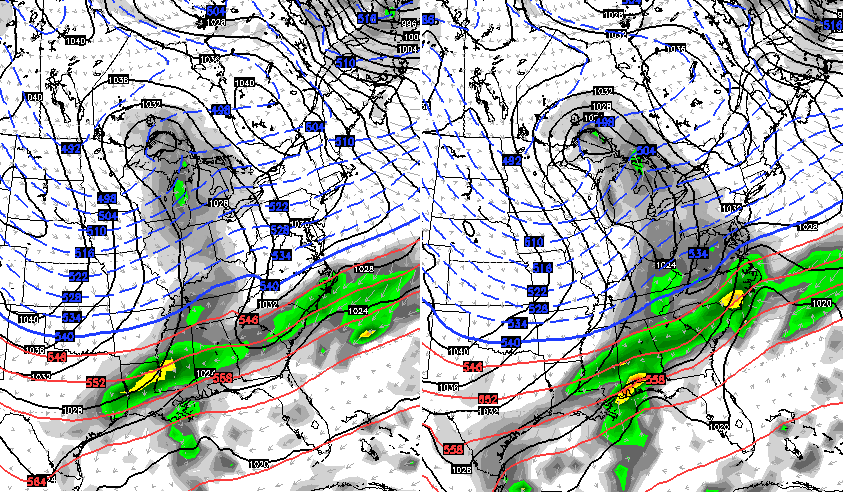 A similar system may follow that up right around New Year's Eve.
As I said yesterday, we haven't had a Winter Storm Threat in nearly 2 years. I think that changes soon.
I will have another update this evening, so check back. Make it a great day and take care.