Good evening, gang. Colder winds continue to blow across the bluegrass state on this Christmas Eve Eve. All eyes are on the big Christmas Eve forecast, with a light snowfall ready to accompany Santa into the bluegrass state.
I'm not going to spend a ton of time on all this, as we seem to have had everything covered for a while now. Let's get a quick review of what the models are forecasting for snowfall.
The Hi-Res NAM has increased totals across the northern half of the state…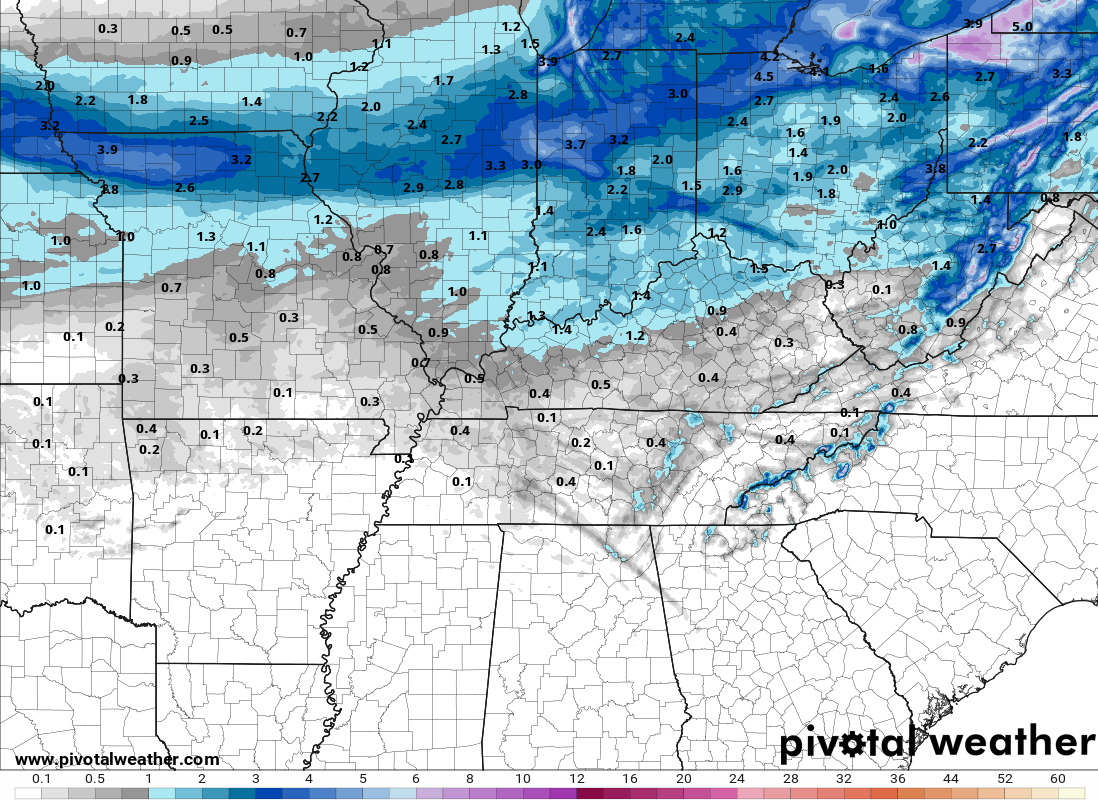 The GFS is also continuing to show a 1″–2″ swatch across north central and northern parts of the state…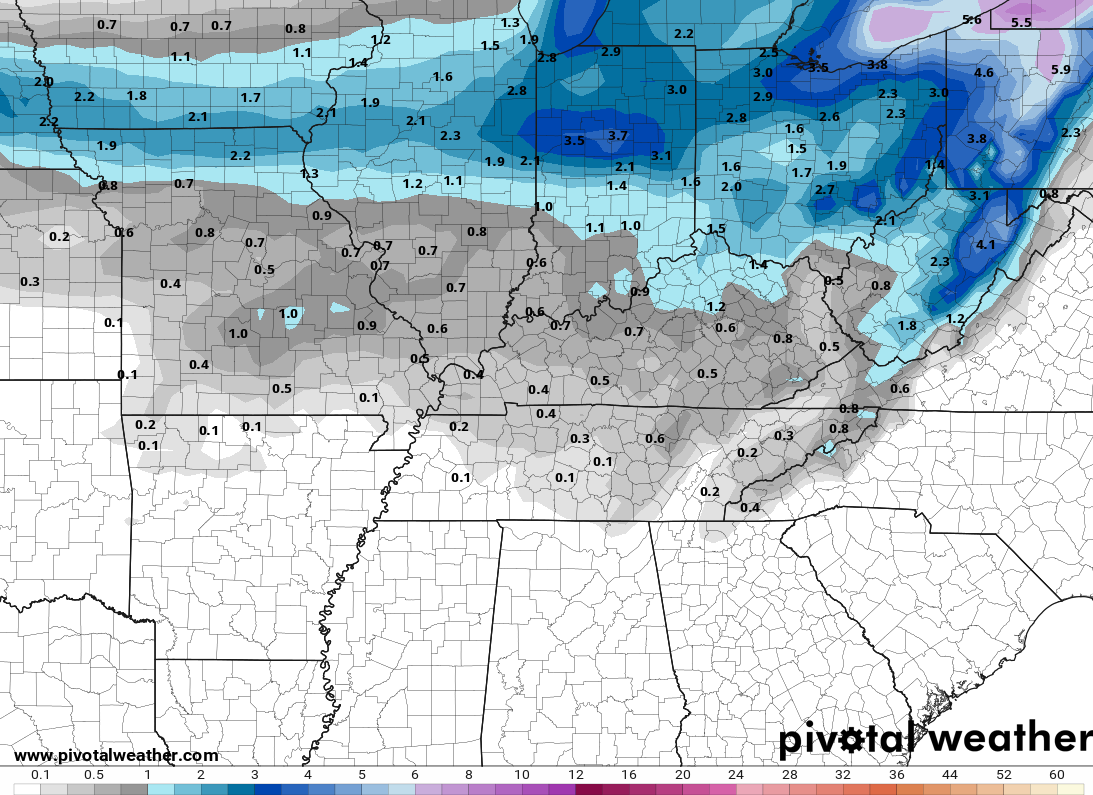 Again, we are likely to see plenty of melting flakes during the afternoon hours, so I'm not fully biting on the extent of what the models are showing. Still, this is hard to ignore the potential for more than an inch showing up in pockets across northern Kentucky. Much of the state falls in the coating to 1″ range on the New Call For Snowfall…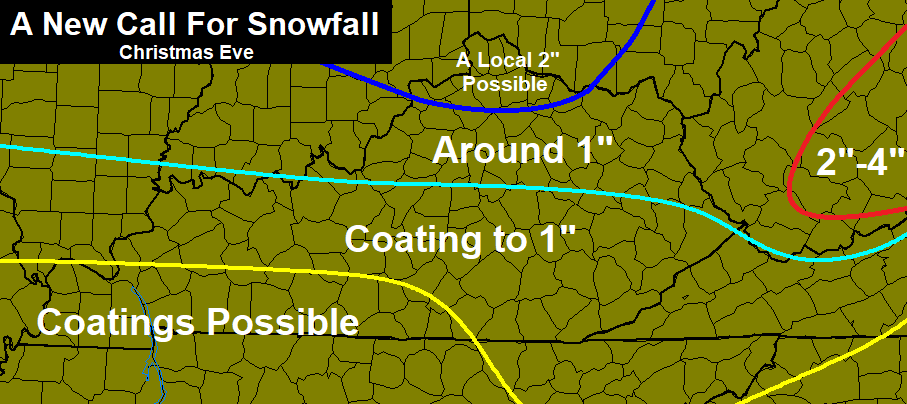 A reminder that the lines are only to be used as a guideline. In forecast area, we will likely see some variance in the light snowfall totals. That's the nature of light events. I will update that call later tonight.
Another light snow maker moves in by Tuesday, with additional systems arriving later this week and through the first of the new year.
The past several runs of the GFS Ensembles like the pattern…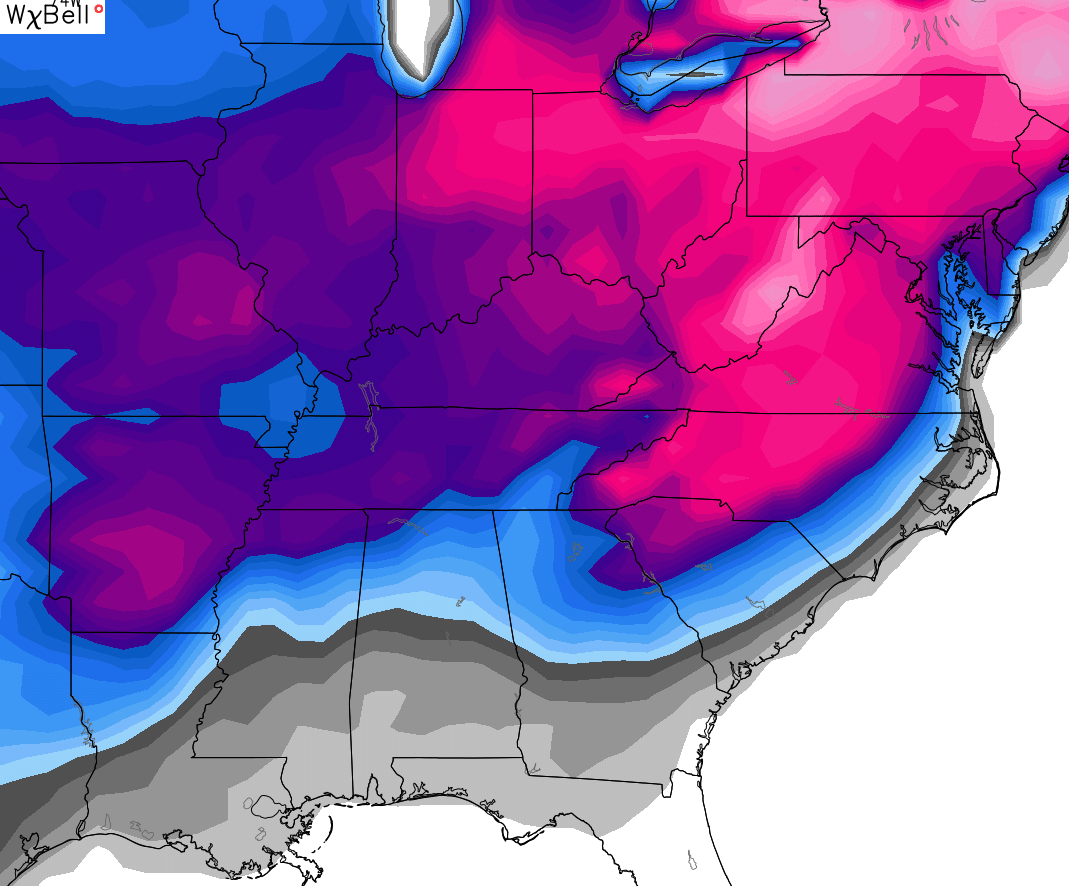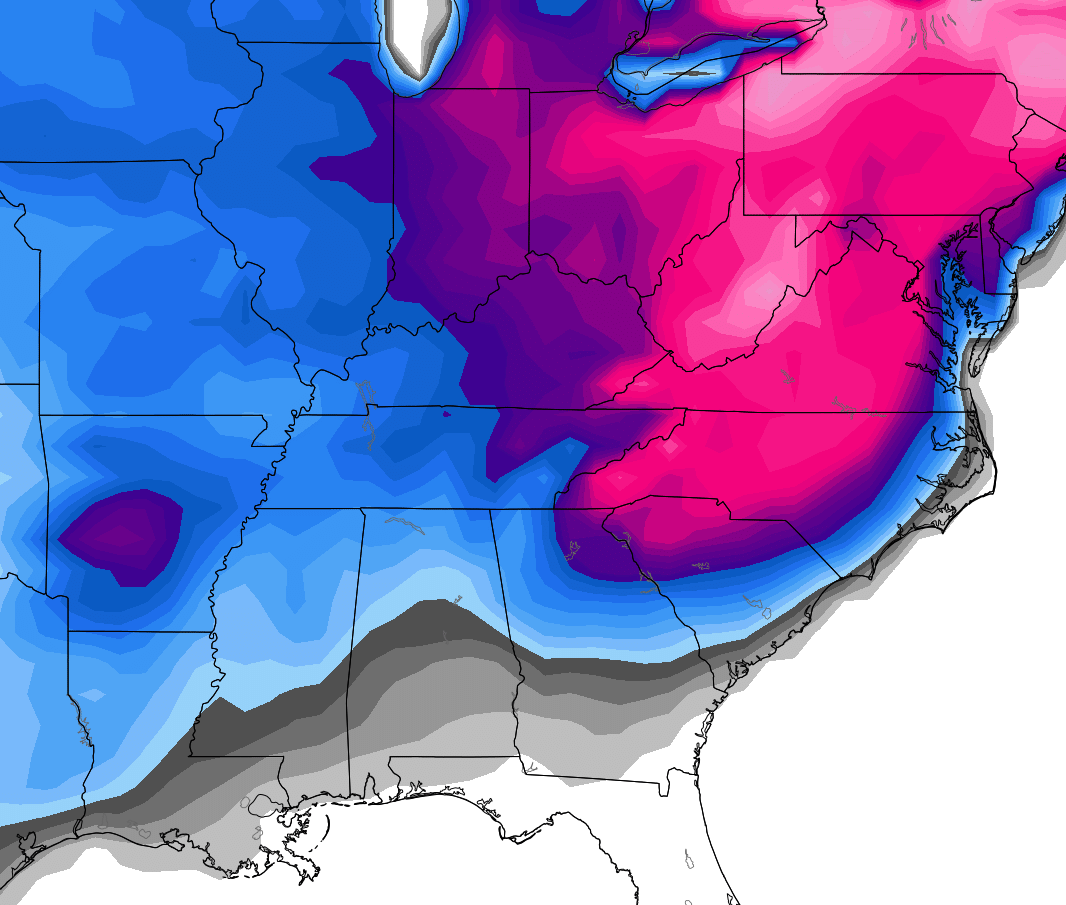 The European Ensembles consist of 51 different members. Here's the average of those models…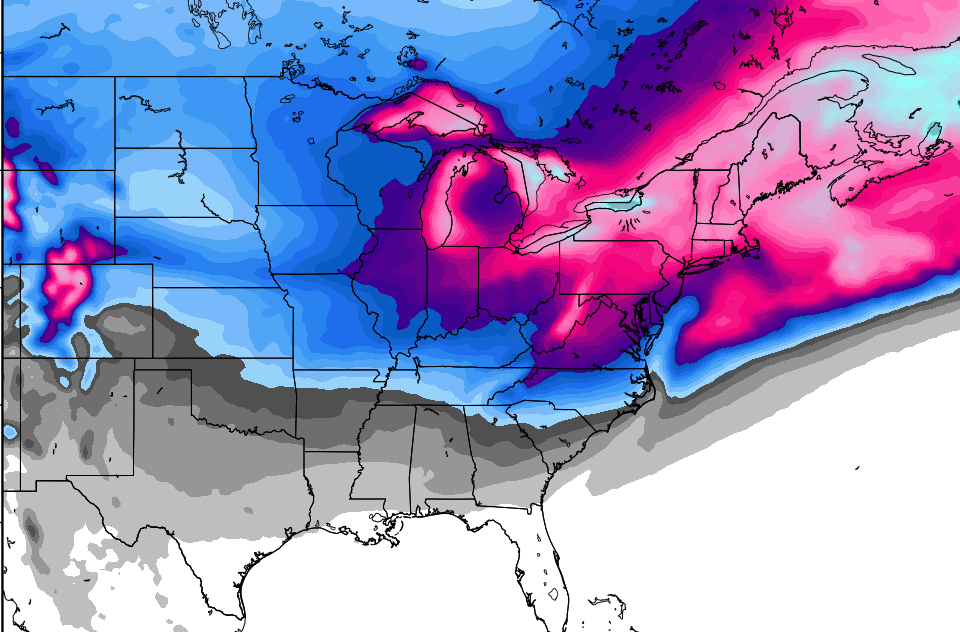 Merry Christmas Eve Eve and take care.