Good afternoon, gang. 2017 is closing up shop on a frigid note, with even colder air ready to pounce as we kick off 2018. Can we get some snow as our temps go from frigid to bitter? The answer is yes… for some.
Before we get to that, it was another morning of single digit lows with a bare ground…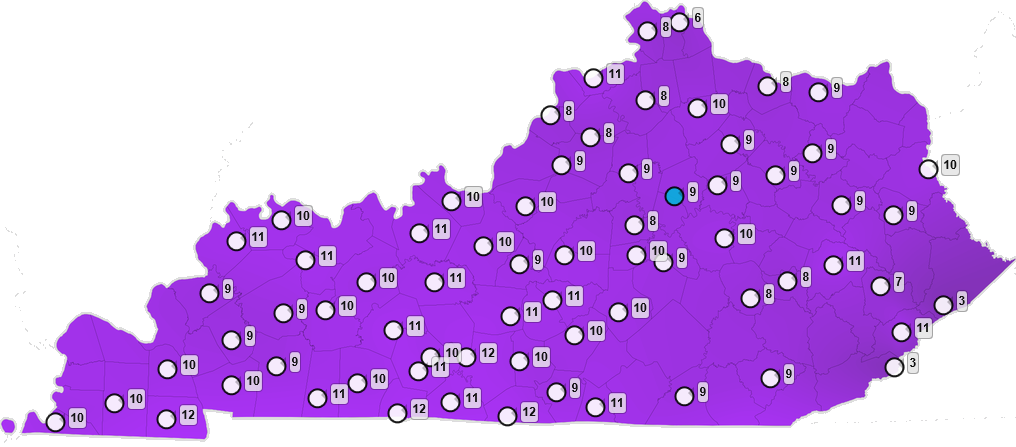 That, my friends, is tough to do and shows just how cold the air mass really is. Temps this afternoon are already running well below the model forecasts, with some areas struggling to get out of the teens again.
A light snow maker works from northwest to southeast late Friday into Saturday. I continue to like the way the Canadian is handling this…
That matches up well with the "odds" map I put our last night…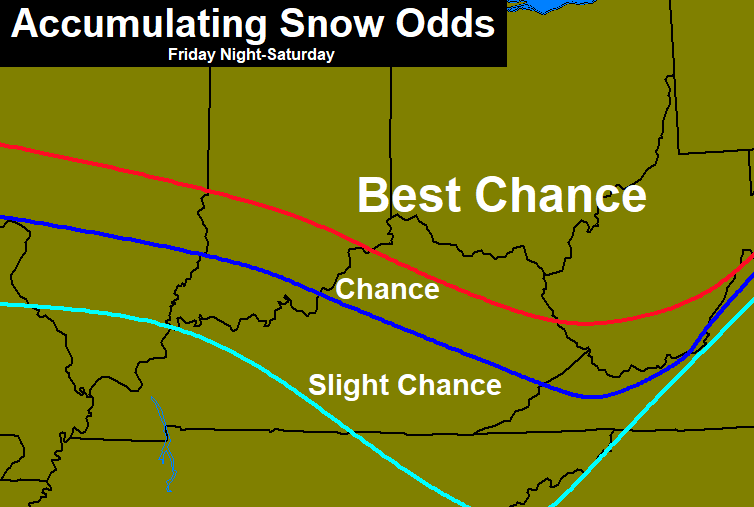 Bitterly cold air follows that with crashing temps late Saturday, with single digits showing back up on the final morning of the year. A few flurries are possible for New Year's Eve with temps in the upper single digits to low teens as 2018 arrives.
Bitter cold air then settles in for Monday and Tuesday, with the potential for zero or a little below showing up. The Canadian continues to look way too extreme, but is fun to look at…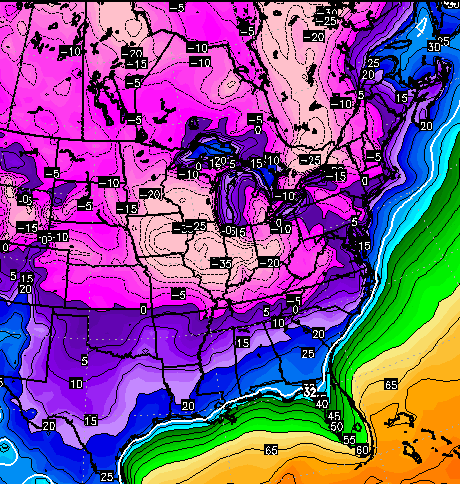 Other models are now joining in with the European and the major trough for the middle of the week…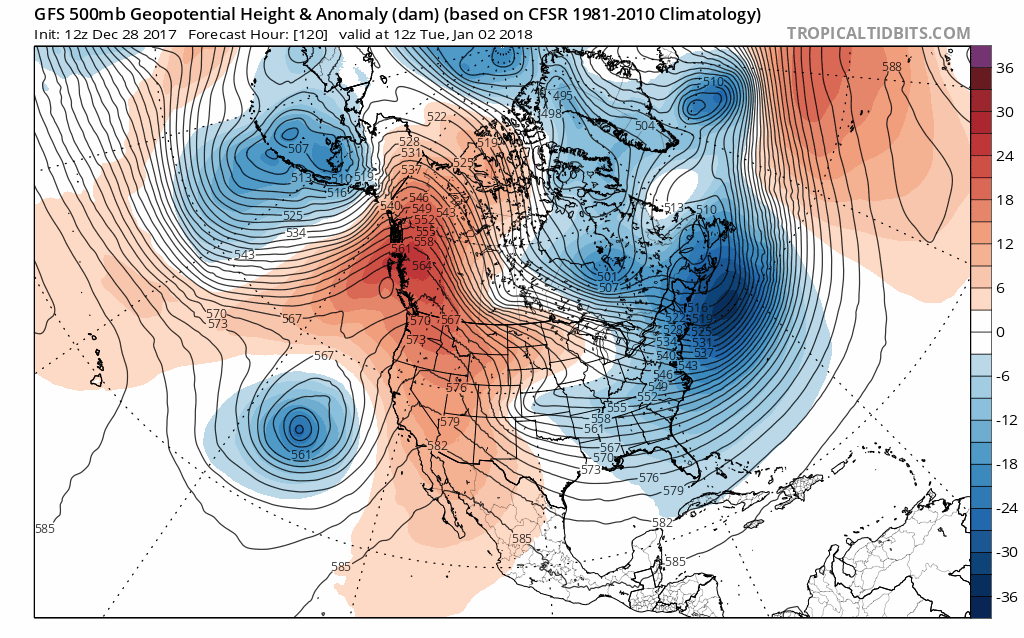 You're going to see the Polar Vortex impacting our weather, with the threat for a major eastern US storm system.
I will have a weekend "First Call For Snowfall" on WKYT-TV starting at 4pm. I will also have another update this evening.
Have a great day and take care.