Good afternoon, everyone. Temps are slowly coming out of the deep freeze and now we focus our attention on a system moving in later this week into the weekend. This one looks to bring rain and some snow our way as an active southern storm track gets reestablished.
Let's start with the cold from this morning. Lows were close to singles in some areas…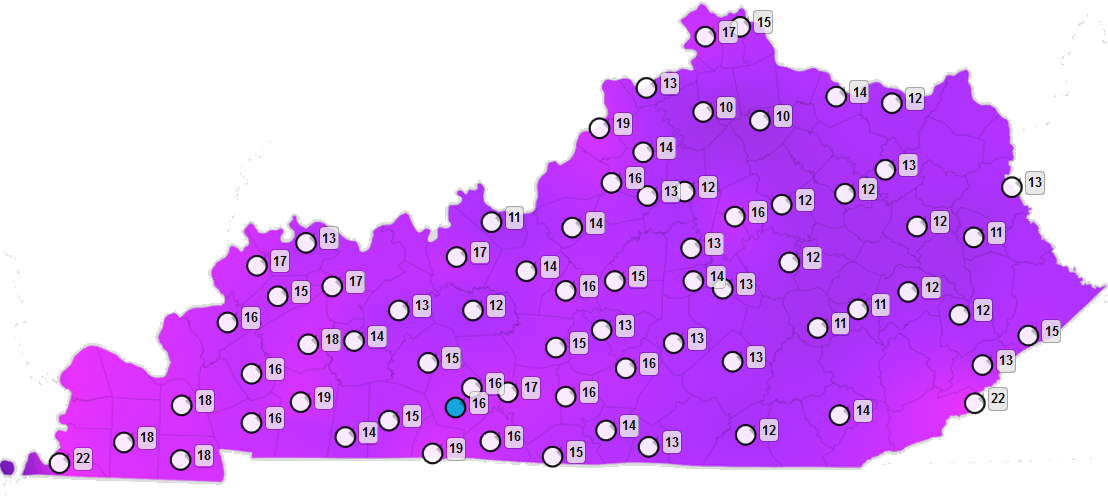 The system later this week continues to have an impact timeline from late Thursday through Sunday. The NAM  goes through 7pm Saturday evening and you can see how wraparound light snows begin to show up as early as Friday night…
Here's the snow forecast from the NAM through the same time…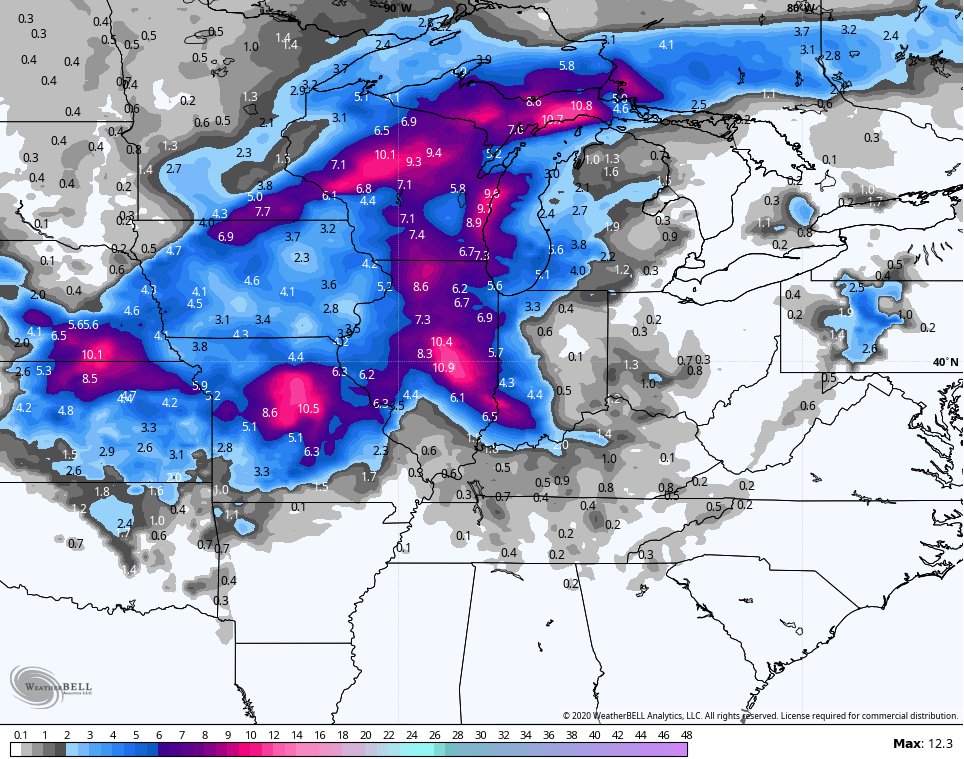 The Canadian has a similar thought process with some wraparound flakes going through Sunday with a second little system on Monday… 
Here's the snow map…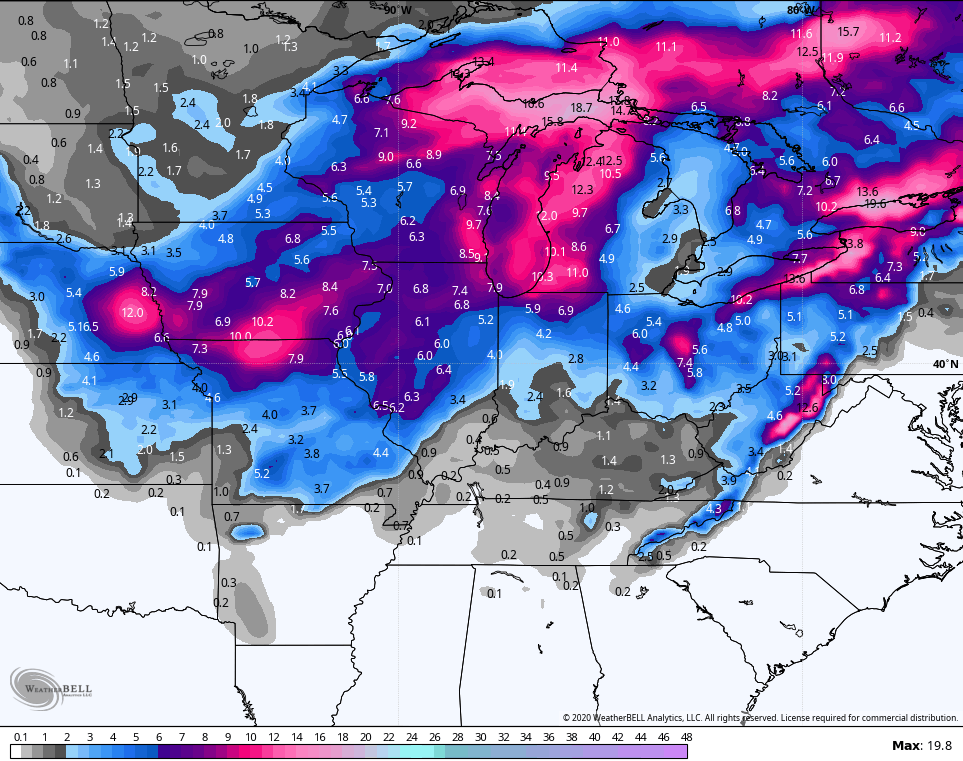 The GFS continues to be the outlier with the overall thermal setup for the entire storm system…
It still can't find much snow to our west and northwest…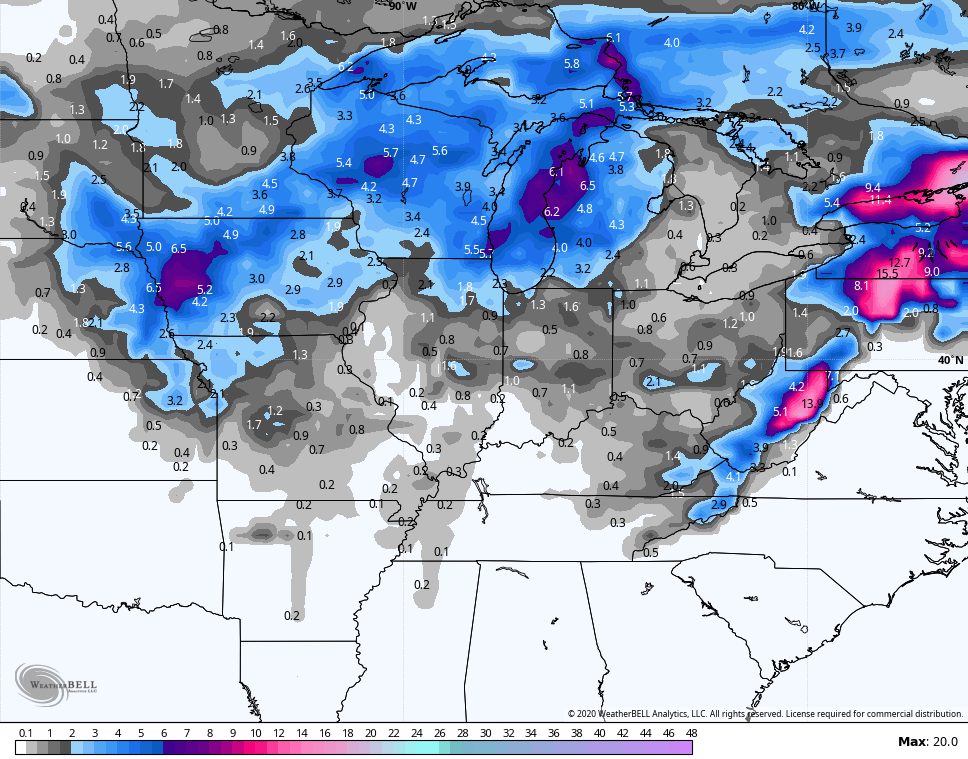 The GFS Ensembles seem to have a better handle on that…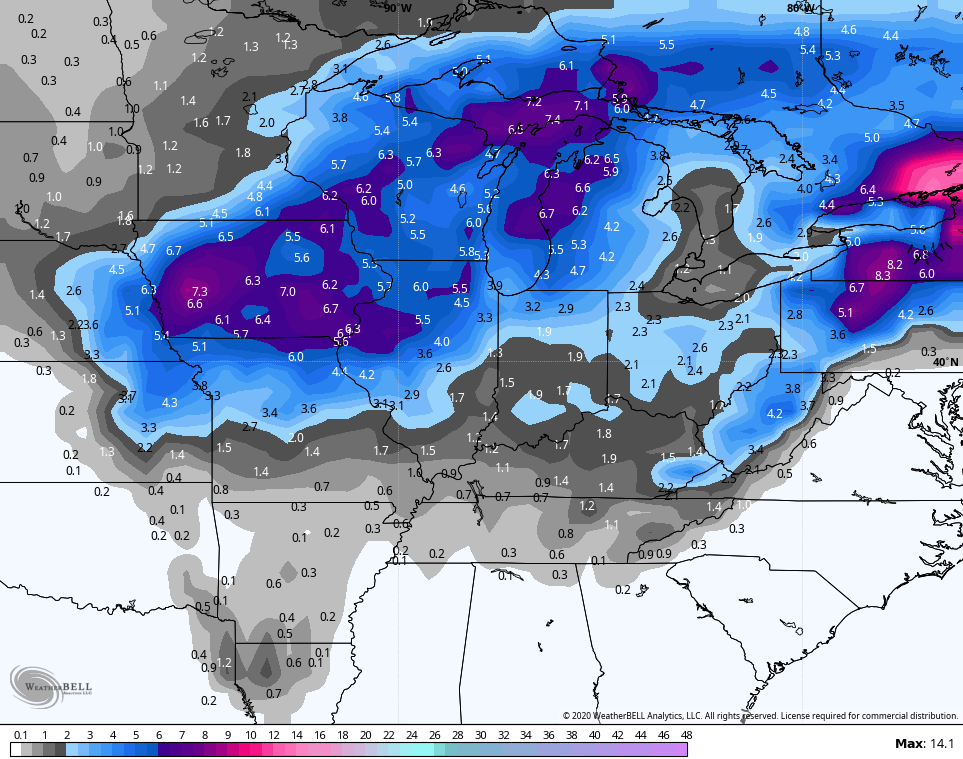 I will have the latest on WKYT-TV starting at 4pm then on KWC later this evening. Make it a good one and take care.