Good evening, folks. My time is short, but I'm still dropping by for an update on the storm system ahead of us. This impacts our region from Thursday through Sunday and will bring rain and some snow into our part of the world.
My overall thoughts from the past several days are still the same. There could be a touch of frozen stuff in the far west tonight, but rain moves in Thursday into Thursday night. Temps surge across the east into Friday as rain and gusty winds roll on.
As our upper level flow takes control and our new low takes over to our east Saturday, rain and some wet snow will be possible. A few periods of light snow and snow showers would be possible through Sunday. Can we get some slushy accumulations from this? Maybe, but the temps are marginal, so we shall see.
One thing is for sure, the GFS is taking a beating with this overall setup as it is already missing the snow falling in the Mississippi Valley. Here's the current snow forecast through the weekend…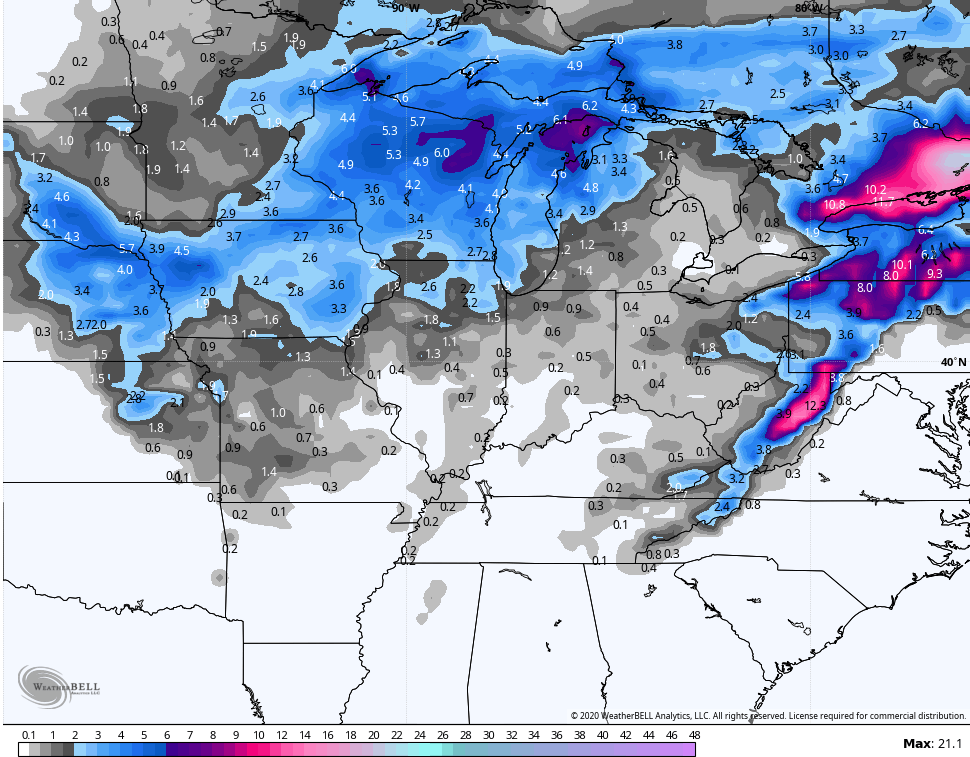 Here's the NAM…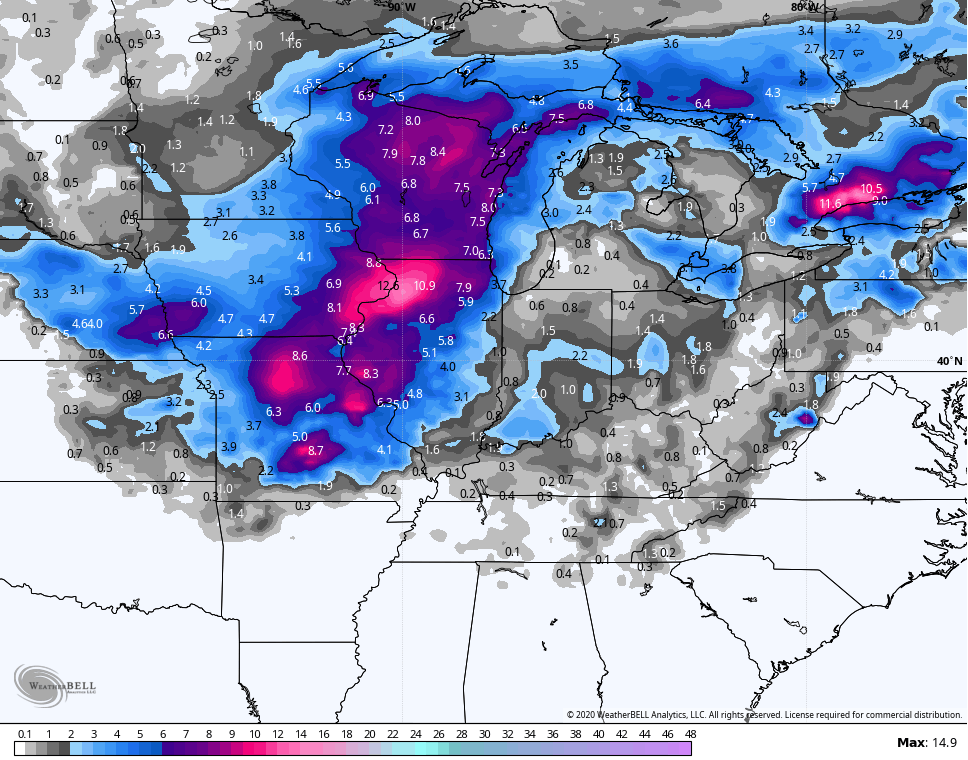 Notice how the model continues to throw some wraparound wet snows in here by Friday night and continues that through the end of the run Saturday night…
The Hi Res NAM only goes through 1am Saturday, but is suggesting the same…
The European Model has a similar look…
Notice how the snow forecast to our west is MUCH different from the GFS, but matches the NAM…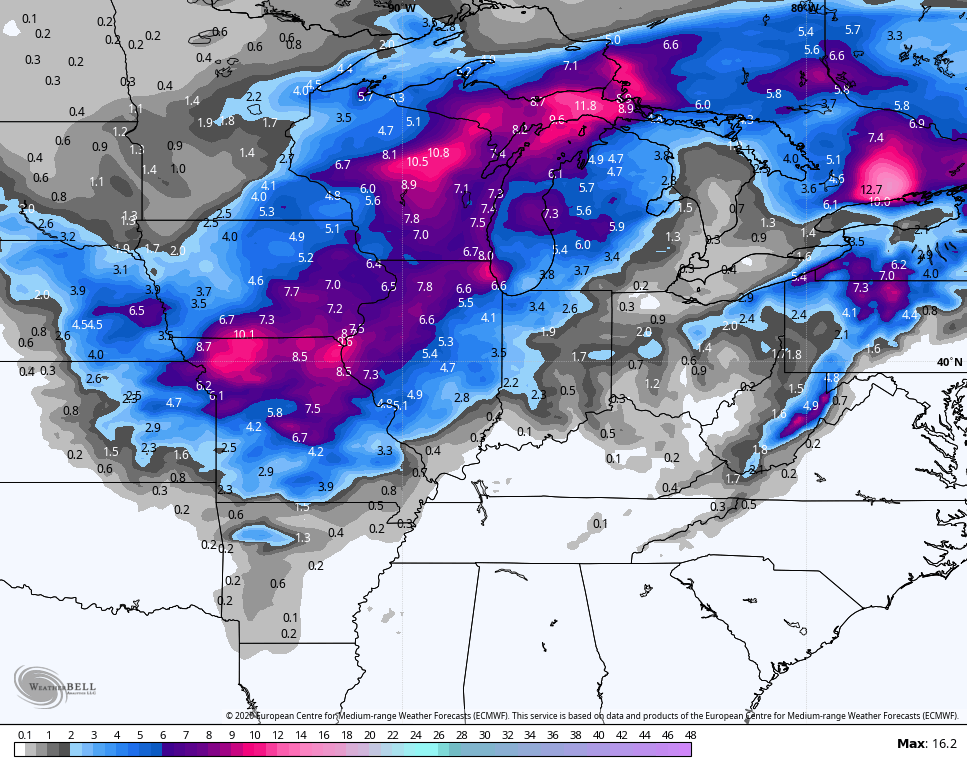 This is a pattern that isn't very cold looking, but could be cold enough as we get several southern storm systems over the next few weeks.
Make it a great day and take care.