Good afternoon, everyone. We continue to deal rain on the increase and this rain looks to become heavy at times through Friday. This comes as one low weakens over our region, allowing for another to develop to our east. That means some wraparound light snows wrapping in behind all this over the weekend.
The setup remains the same, but here's a little breakdown:
Rain continues to increase this afternoon and evening from the west and southwest.
As the first low wraps up on top of us Friday, a corridor of heavy rain is likely to develop across areas of central and eastern Kentucky. A quick 1″-2″ of rain is likely with this.
Wraparound light snows will be possible from late Friday night through Saturday morning.
With temps around the freezing mark, whatever snow you get would be on the wet and slushy side. Some light accumulations will be possible for some.
The NAM continues to illustrate what I'm talking about…
Here's the corridor of heavy rains…
The snow map from that same run…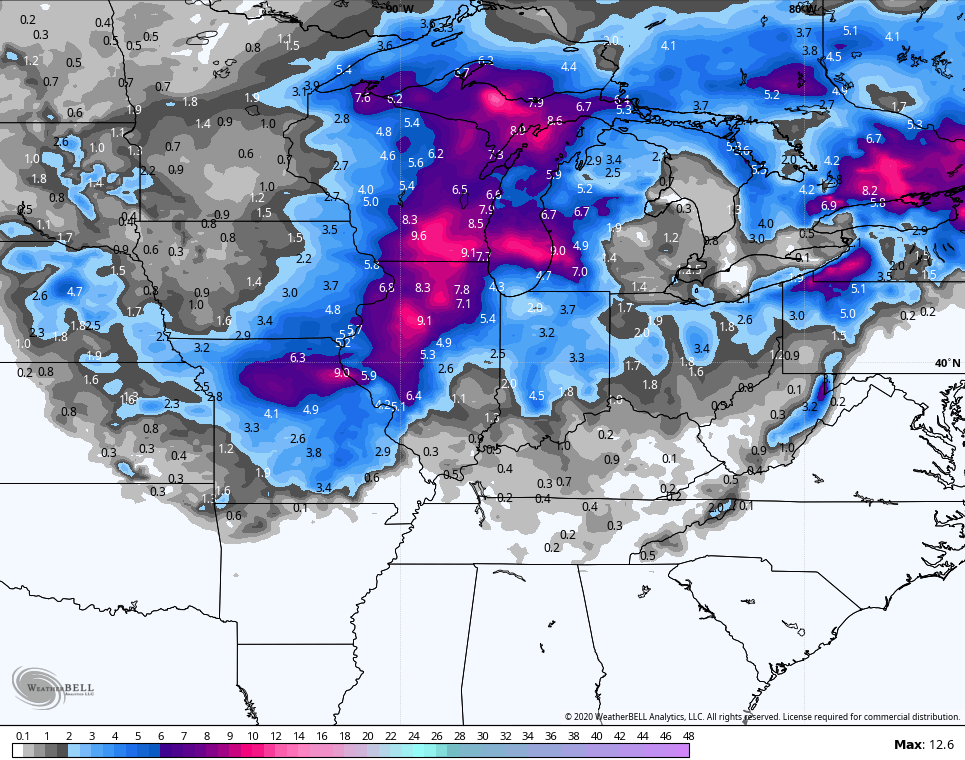 The Hi Res NAM…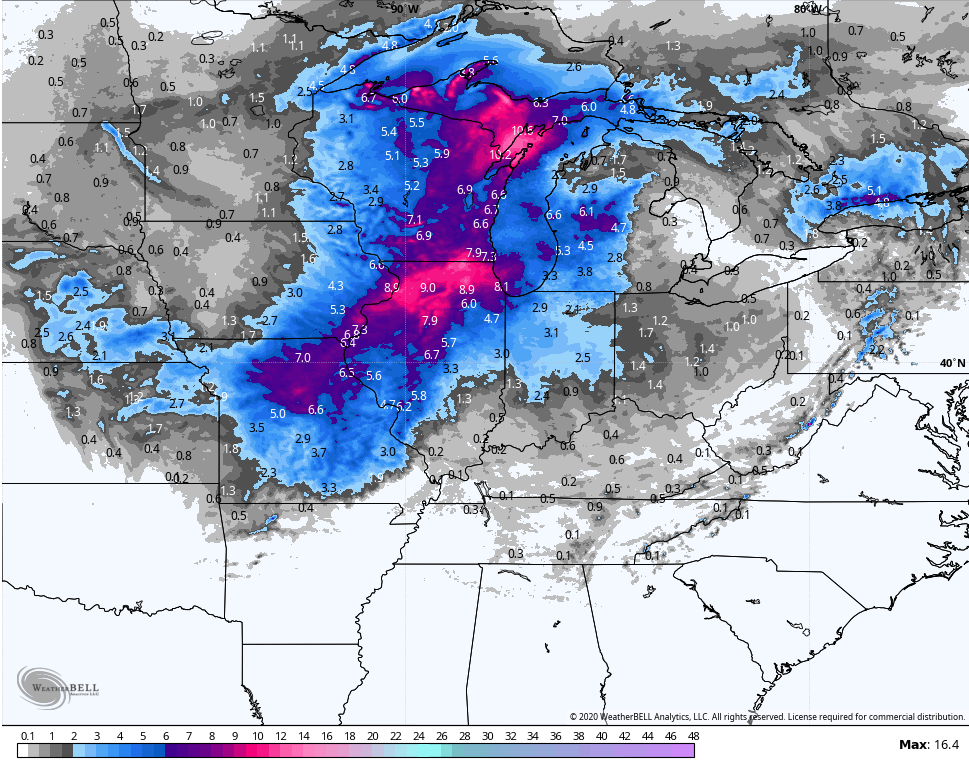 The Canadian looks similar and then brings another sneaky little system in here for Monday…
The GFS continues to be a lone wolf model with the entire setup. Soooooo.
This kicks off a very active southern storm track that will likely put us on the fence over the next few weeks. For winter lovers, that's at least some progress from where we've been! 🙂
I will have the latest on WKYT-TV starting at 4pm then again on KWC this evening. Until then, let's do some tracking…
Enjoy the day and take care.