Good evening, folks. Rounds of heavy rain rolling through the region and this will continue through Friday. As the heavier rains wind down, temps start to drop and this will lead to the chance for wraparound snows into the weekend. This is part of a setup that's very active over the next few weeks.
First off, let's track the rain train…
Rain totals of 1″-2″ may show up across parts of central Kentucky.
The snow potential isn't anything that's crazy, but some slushy accumulations will be possible Saturday into Sunday. We may have to watch for a better shot at some steady snows across areas of northern Kentucky late Saturday and Saturday night. If that's the case, it would up the ante for accumulating stuff.
Let's check on the models. The Hi Res NAM snow map only goes through 1am Sunday…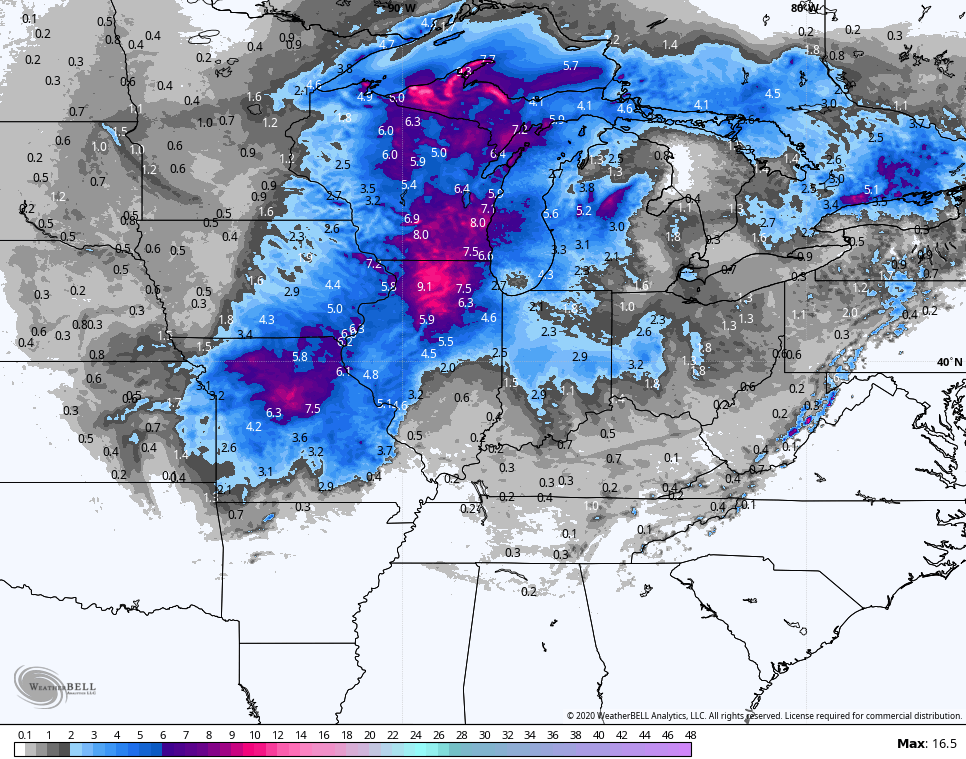 Here's the NAM through Sunday evening…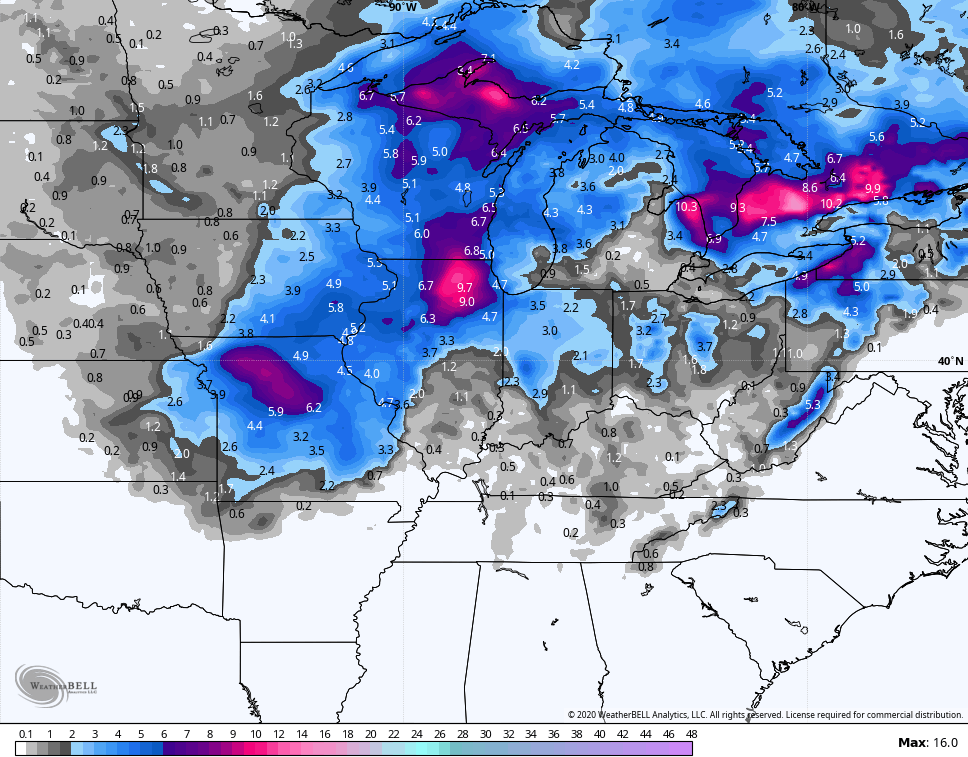 The EURO is hitting the northern Kentucky area a little better with the snow chance…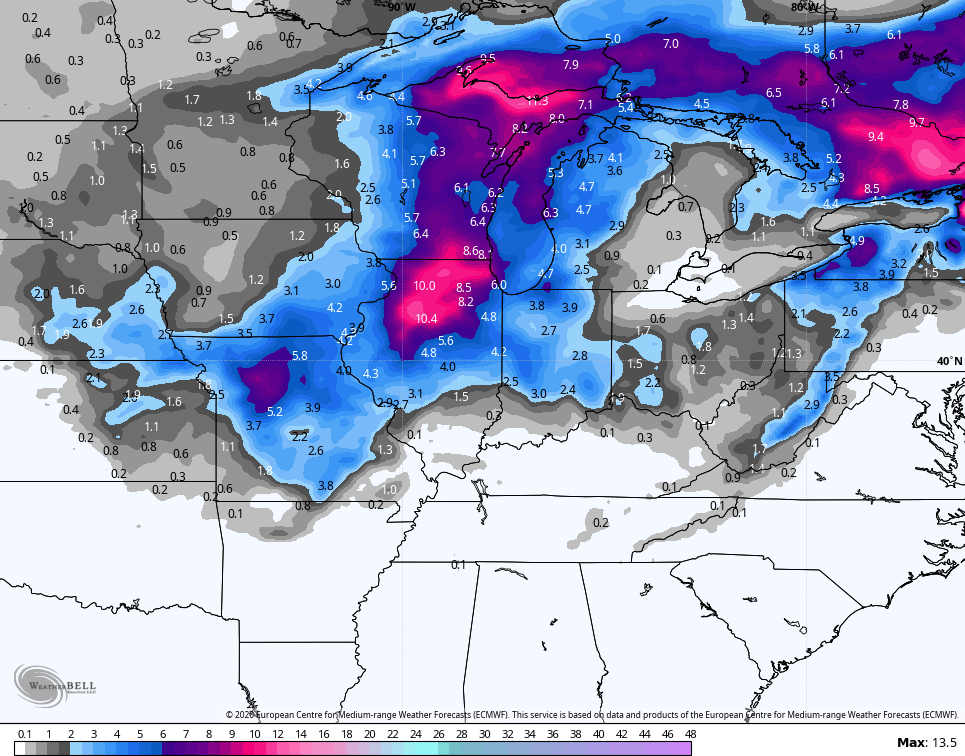 If we look down the road for the next few weeks, we do find a stormy looking setup with numerous systems rolling across the region. This stormy pattern means we are probably on the precipitation fence, but the Ensembles continue to point toward a colder setup…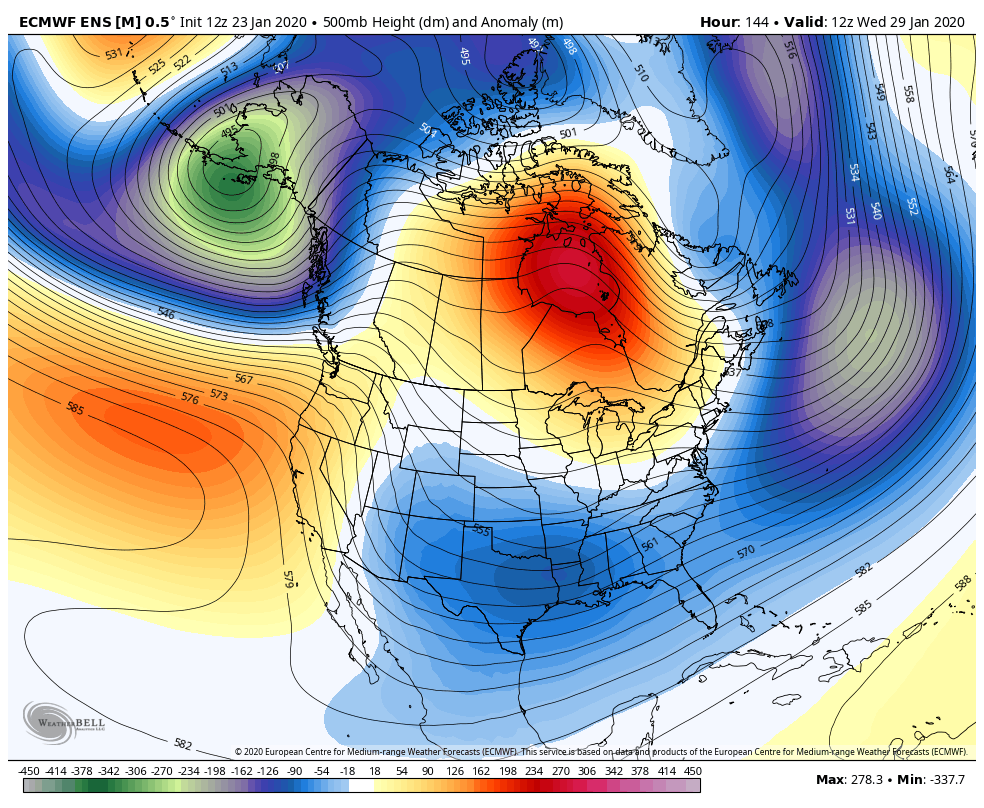 The EURO Ensembles like the snow chances over the next few week…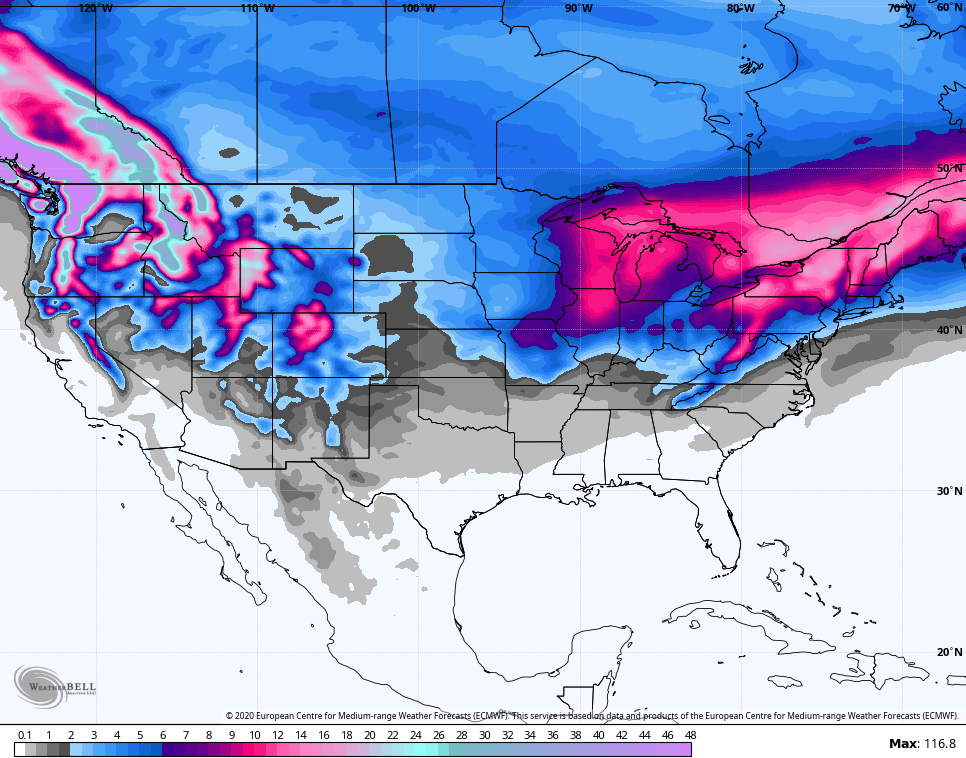 The GFS Ensembles are much more enthusiastic…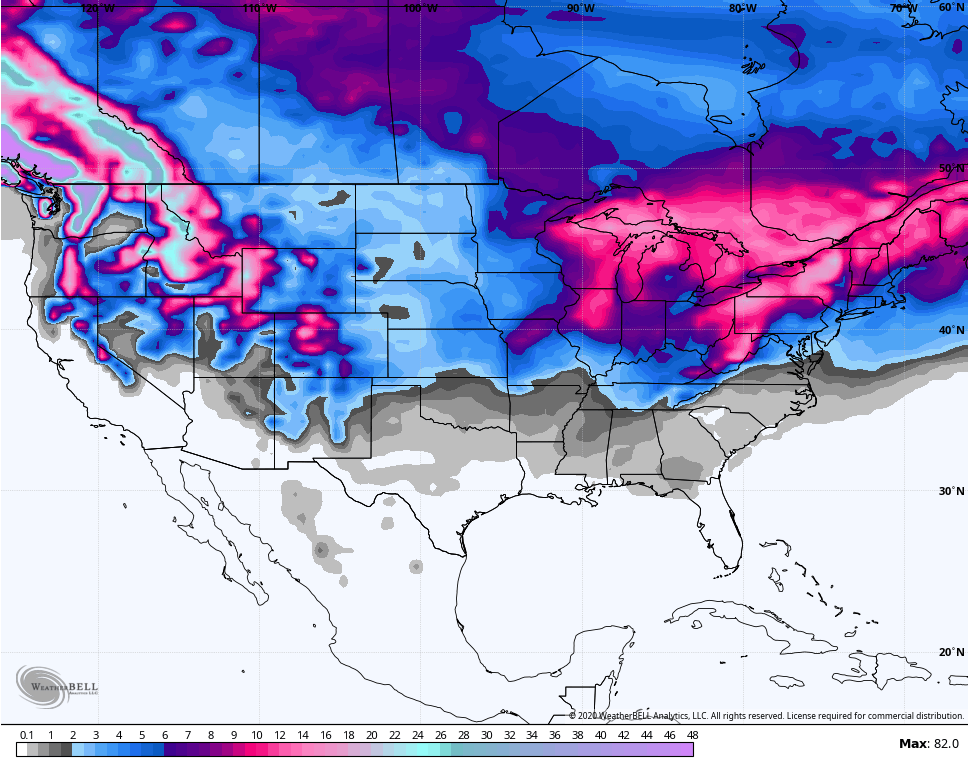 As always, we shall see, but Mother Nature has to balance things out at some point. Maybe. Possibly. Right? 🙂
Have a good one and take care.