Good evening, folks. Waves of heavy rain continue to target our part of the world, bringing an overnight flood threat across southeastern parts of the state. The more widespread show arrives Wednesday into Wednesday night and could bring a few strong storms with it.
Many areas have already picked up well over an inch of rain on the day and we have quite a bit more to go through over the next few days. We've had some minor high water issues across areas all the way north to Interstate 64.
The current flood watch through early Tuesday continues to cover only a few counties in the far southeast…
Another round of heavy rain moves in overnight and early Tuesday, then a break shows up. That won't have a long shelf life as more heavy rain and thunderstorms move in for Wednesday and Wednesday night. Here's the additional rainfall from the models…
NAM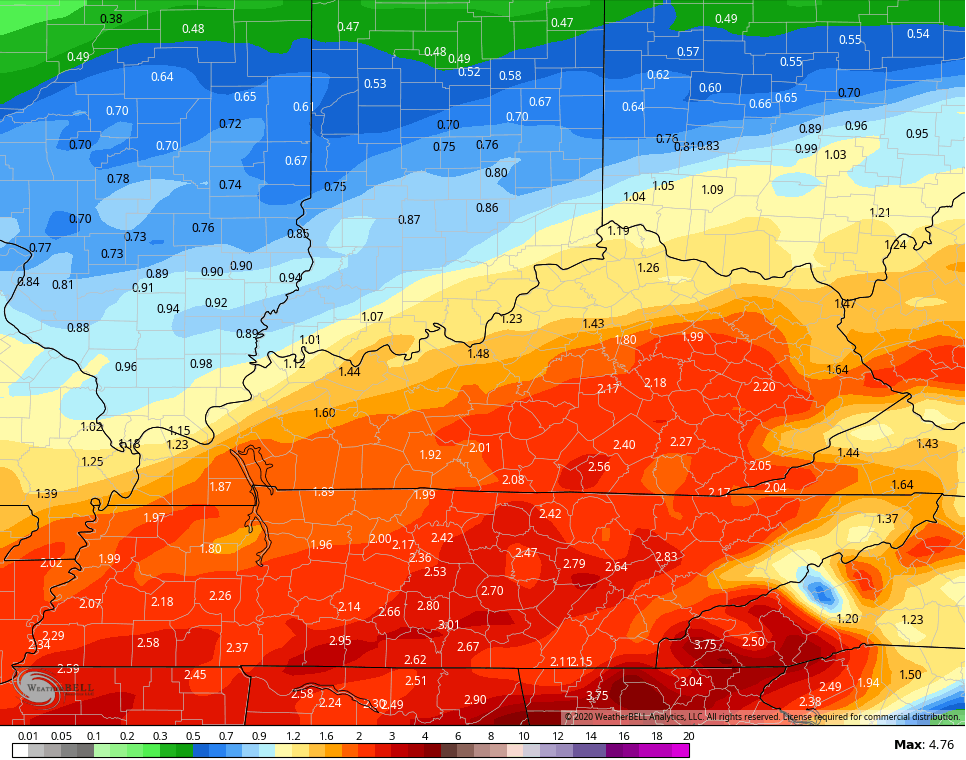 GFS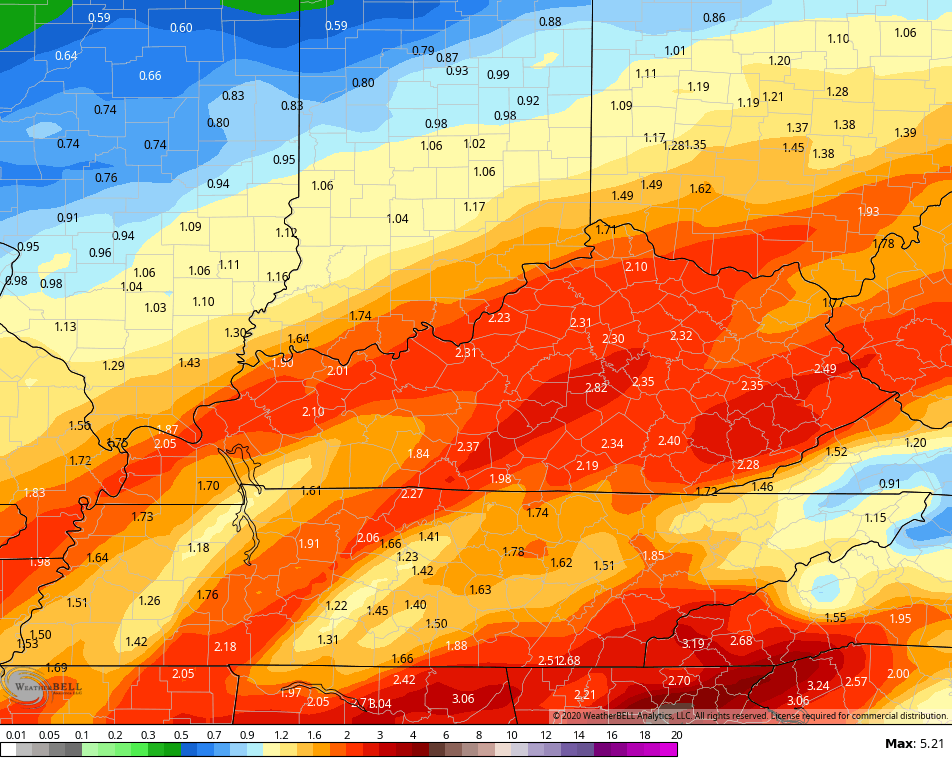 The threat for severe weather on Wednesday hasn't been updated since earlier…
Here are the trackers for the rest of the evening…
Have a good one and take care.