Good Tuesday, folks. Temps are starting to climb as we roll into a seasonally hot pattern for later this week into the weekend. That said, thunderstorms are going to try to battle the thermometer and there's even a dip in the jet stream showing up once we get into next week.
The first round of storms looks to arrive by Wednesday night into Thursday as a weak front drops in here…
This little battle is something the GFS has been showing for quite a while now, with the EURO saying no way. You know my thoughts on the recent performance of these two models… The GFS has been kicking the EURO all over the place.
Low and behold, we now find the EURO running toward the GFS solution. It's finally seeing the storms and even a stronger cold front early next week…
That's a pretty good trough digging into the east next week on this run of the EURO…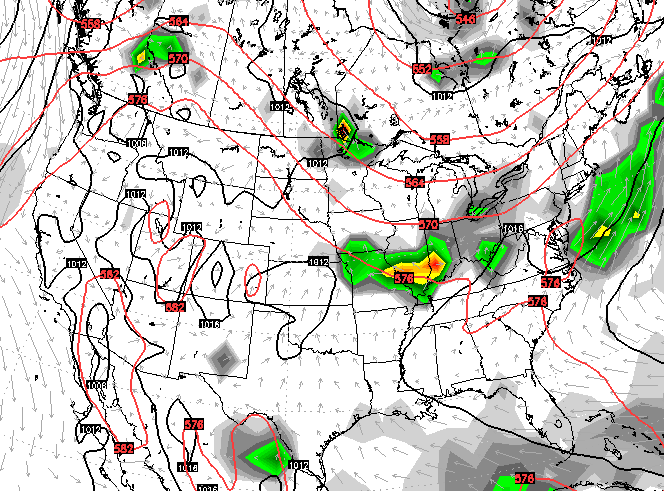 The control run of the EURO Ensembles definitely shows a ring of fire pattern over us for the next few weeks. Check out the above normal rainfall…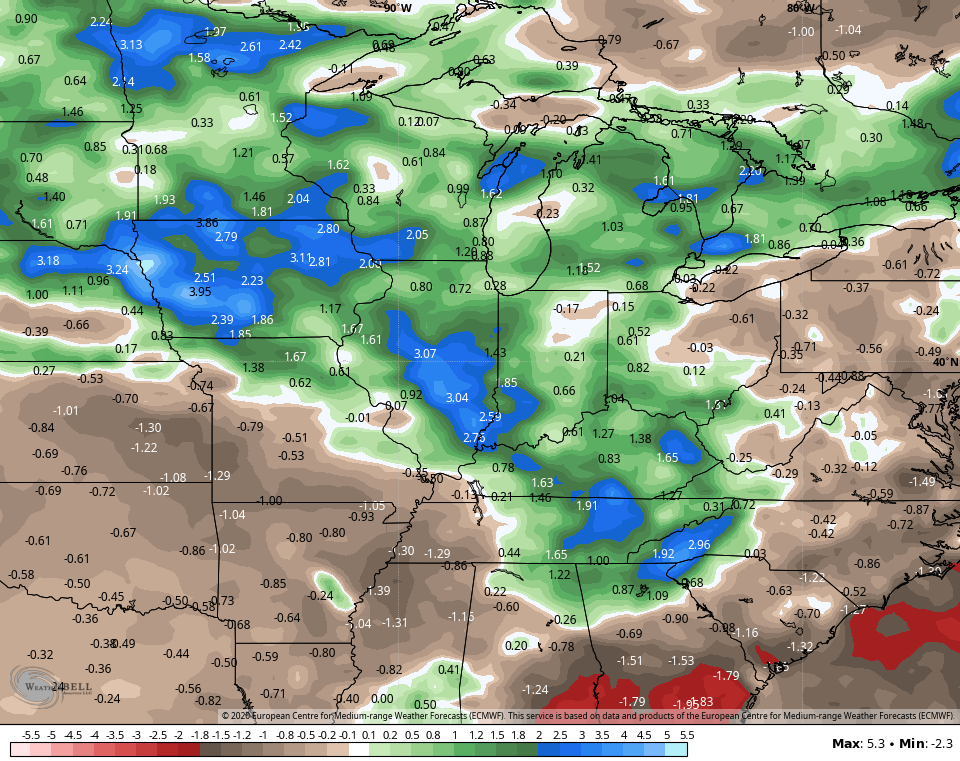 Recent runs of the GFS have a similar look over these next two weeks…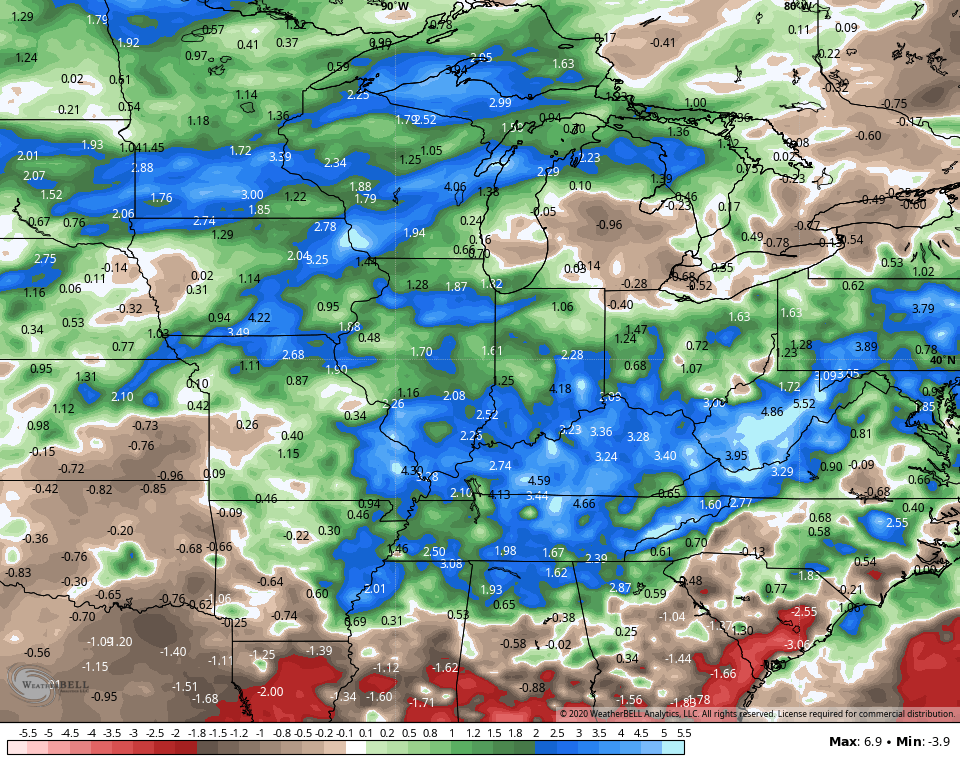 Have a great day and take care.