Good Friday, everyone. We have the first of two cold fronts moving into the region today, bringing more showers and storms and better feeling air. The second front dives in on Sunday as we keep the better feel behind it for a few days. Once that gets out of the way, the plains heat builds into our region.
Today's front has the majority of the showers and storms developing across central and eastern Kentucky. This is not all day stuff by any means, but a few strong storms may fire up yet again. Heavy rainfall will also be a good bet with some of the stronger storms.
Here are your tracking tools to end the day…
Tropical Storm Fay is along the east coast continues to work northward along the coast…
This is the earliest F named storm on record. Here's the track from the National Hurricane Center…
Nothing like a July tropical system hitting New York City. Keep doing your thing, 2020.
That forces the next system to dive in here from the northwest by Sunday and reinforces the pleasant air we have ahead of it on Saturday. Showers and storms will accompany our gusty front…
Temps behind this will be pretty darn awesome to start the week with low humidity and temps only in the 80-85 degree range for Monday. Lows may even sneak into the high 50s…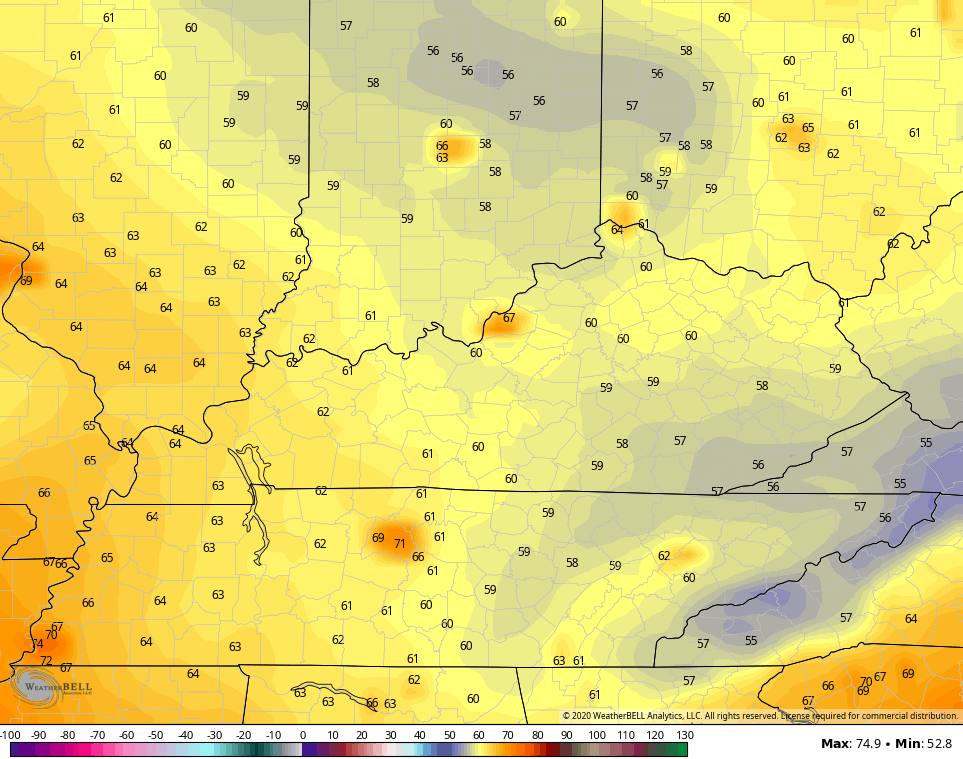 The second half of next week will see a plains heat ridge move east, but how long and strong it gets around here remains to be seen. The latest 7 day height anomalies from the GFS Ensembles aren't quite as strong…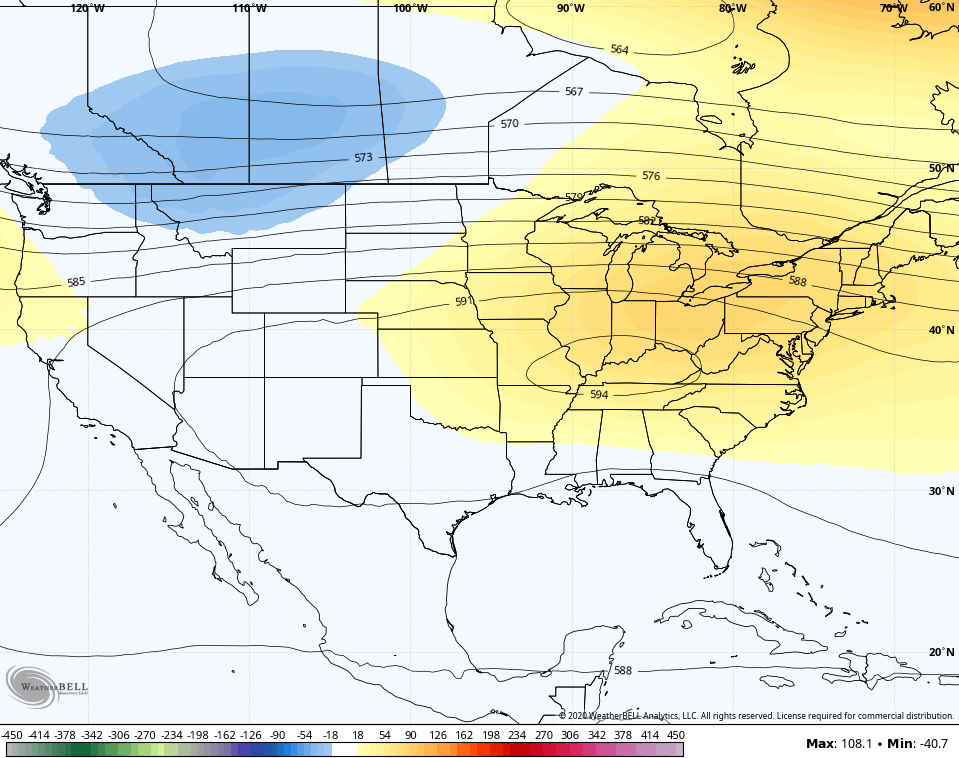 One of the things that could also cut into the numbers… Rounds of storms. We are seeing more of a storm signal showing up on the models…
GFS
CANADIAN
We shall see about that.
Have a happy Friday and take care.